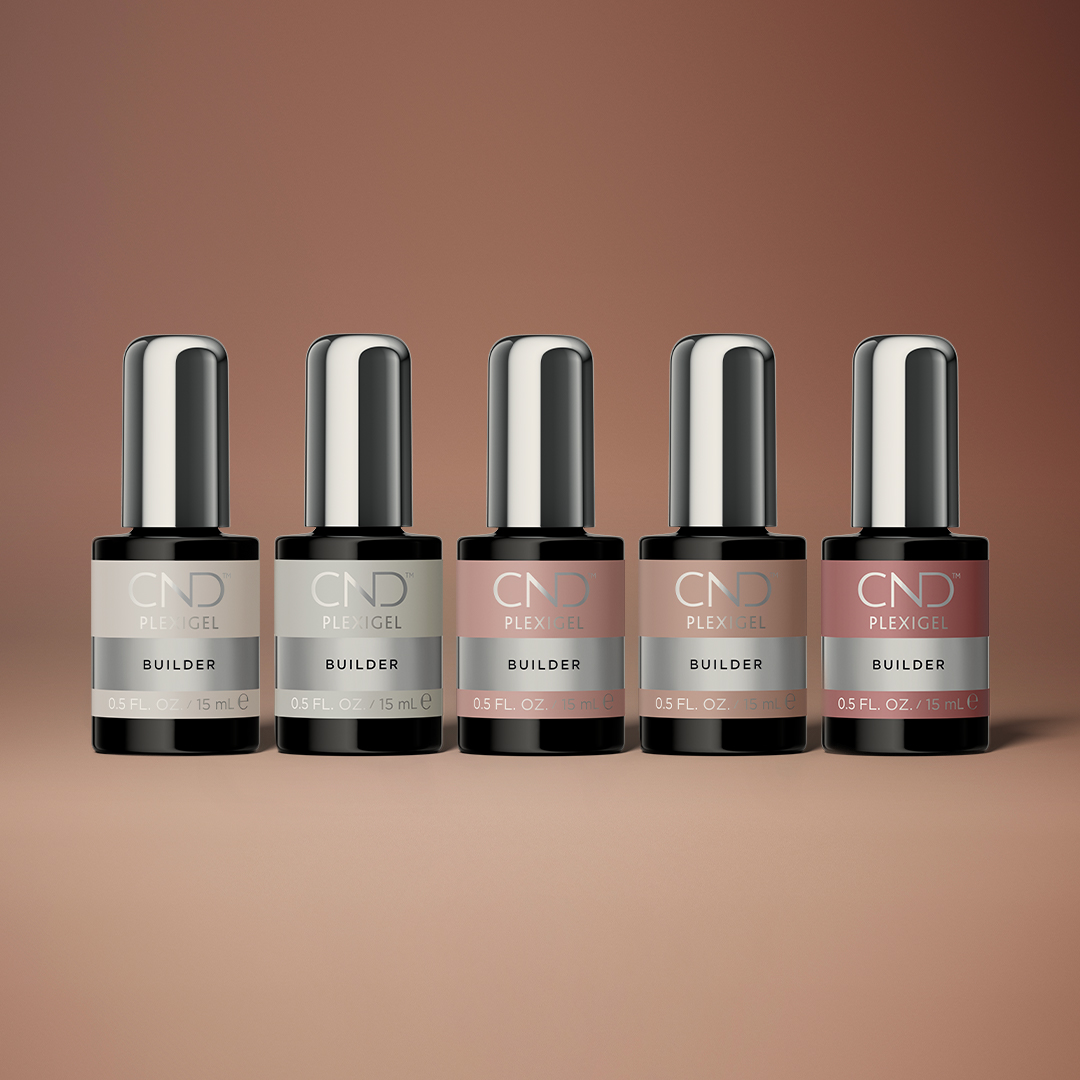 CND™, the global leader in professional nail products and services, is proud to present an exciting extension to the CND™ PLEXIGEL® Nail Enhancement System. Introducing CND™ PLEXIGEL® COLOR BUILDERS, five buildable shades for a variety of skin tones.
Designed for a versatile and convenient multi-problem solution for nails, CND™ PLEXIGEL® COLOR BUILDER technology provides 3+ weeks of strength, length, and shape in a variety of neutral shades. Now Nail Professionals will have the ability to build a natural nail using PLEXIGEL® COLOR BUILDER and save on service time by having enhancements and colour all in one, without the need for an additional colour layer on top. Clients will be able to have length and strength added to their nails in a natural shade that matches their skin tone using one of our five new shades: Porcelain, Oat Milk, Soft Blush, Spiced Taffy, and Milky Mauve.
Backed by science deeply rooted in nail health, the CND™ PLEXIGEL® System is formulated to shape, build, and protect nails with no nail damage.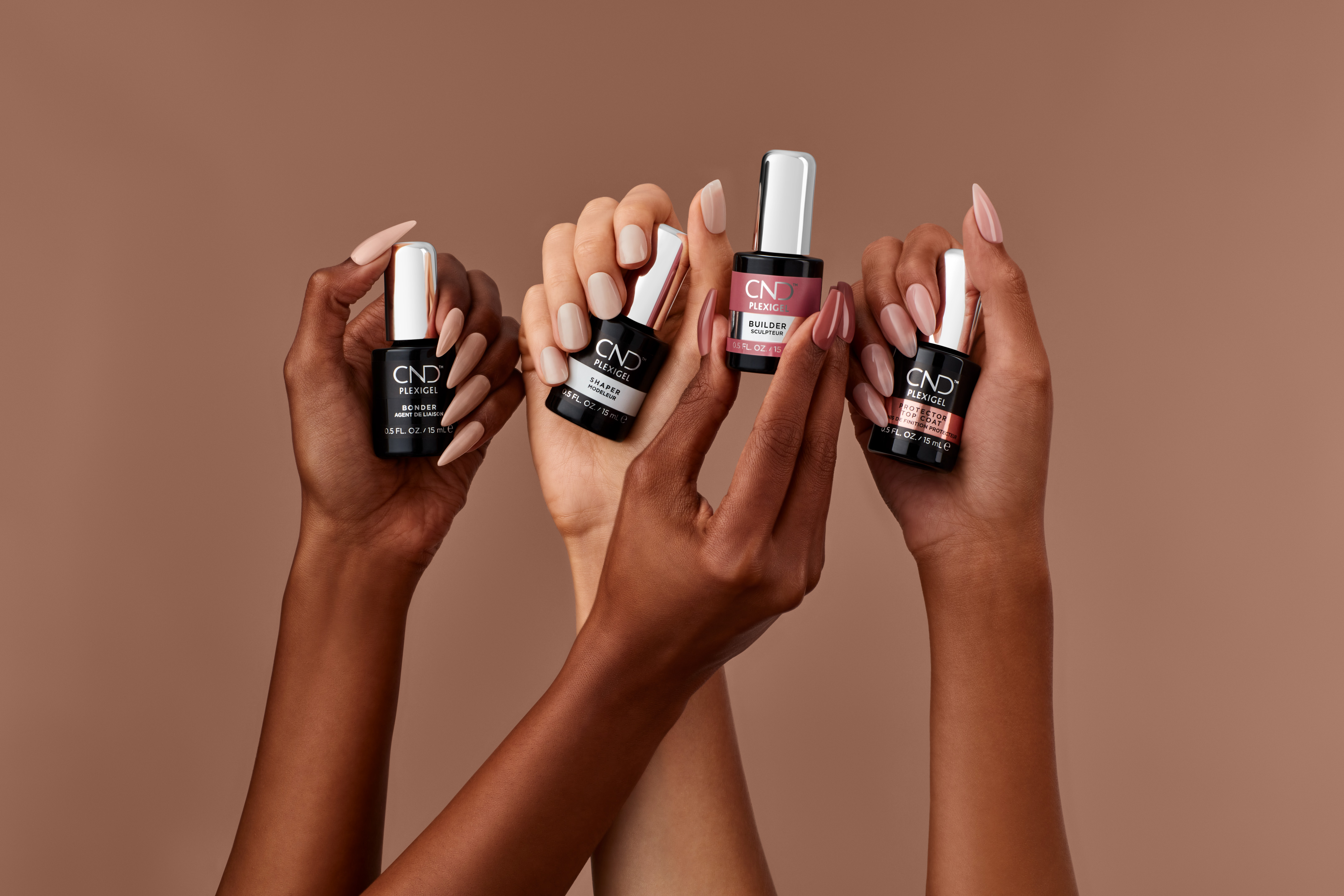 The CND™ PLEXIGEL® System includes:
BONDER: A base coat designed for flawless adhesion and long-lasting wear.
SHAPER: The solution for bullet-proof colour services. A high-strength protective barrier, that is the perfect foundation for colour longevity and promoting nail growth
COLOR BUILDER: A brush-on gel nail enhancement with a buildable formula to achieve longer lengths. Builder provides nail architecture with customisable length, making it easy to sculpt long nails all in one bottle. Now available in FIVE neutral shades: Porcelain, Oat Milk, Soft Blush, Spiced Taffy, and Milky Mauve.
PROTECTOR TOP COAT: A top coat for shine, protection, and 3+ week wear.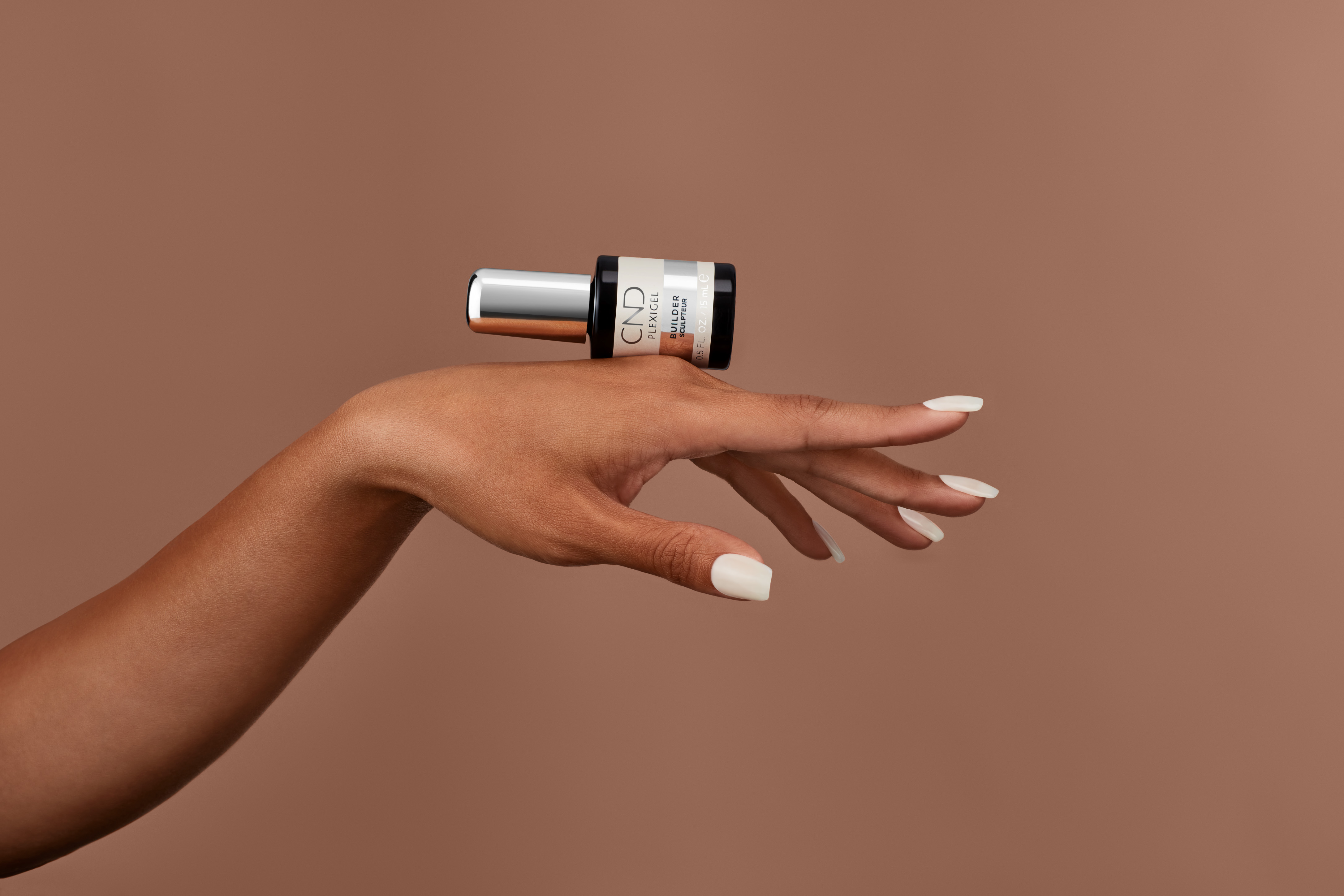 "Our goal is to always preserve and protect the natural nail, and this brings the nail industry and their clients one step closer! CND PLEXIGEL® COLOUR BUILDER is a one stop shop for strong, natural-looking nails. With five buildable shades accommodating a variety of skin tones, this gives clients naturally enhanced nails with ease, without any damage, and with no pots, no tubes, and no mess." says CND™ co-founder, Jan Arnold.
Features and Benefits:
PERFORMANCE
3+ weeks wear of strength, length, and shape
Fills in cracked & split nails
Repairs broken nails
Plumps, smooths, and shapes flat nails
Customisable nail length
No lifting or chipping
High gloss shine
Low odour formula
CONVENIENCE
Brush-in-bottle nail enhancement for simple and clean application
Self-levelling formula for thin, light, and natural-looking nails
Superior custom-built brushes for smooth and precise application
CARE
Creates a protective and strengthening coating layer for natural nail
No nail damage
Removable, or rebalance every 3 weeks without the need for removal
Formulated without the following 12 ingredients: Formaldehyde, Toulene, DBP, Formaldehyde Resin, Camphor, Xylene, Parabens, Ethyl Tosylamide, Triphenyl Phosphate (TPP), MIT, Animal Derived Ingredients & Gluten
CND™ PLEXIGEL® is a vegan product not tested on animals
MEET THE SHADES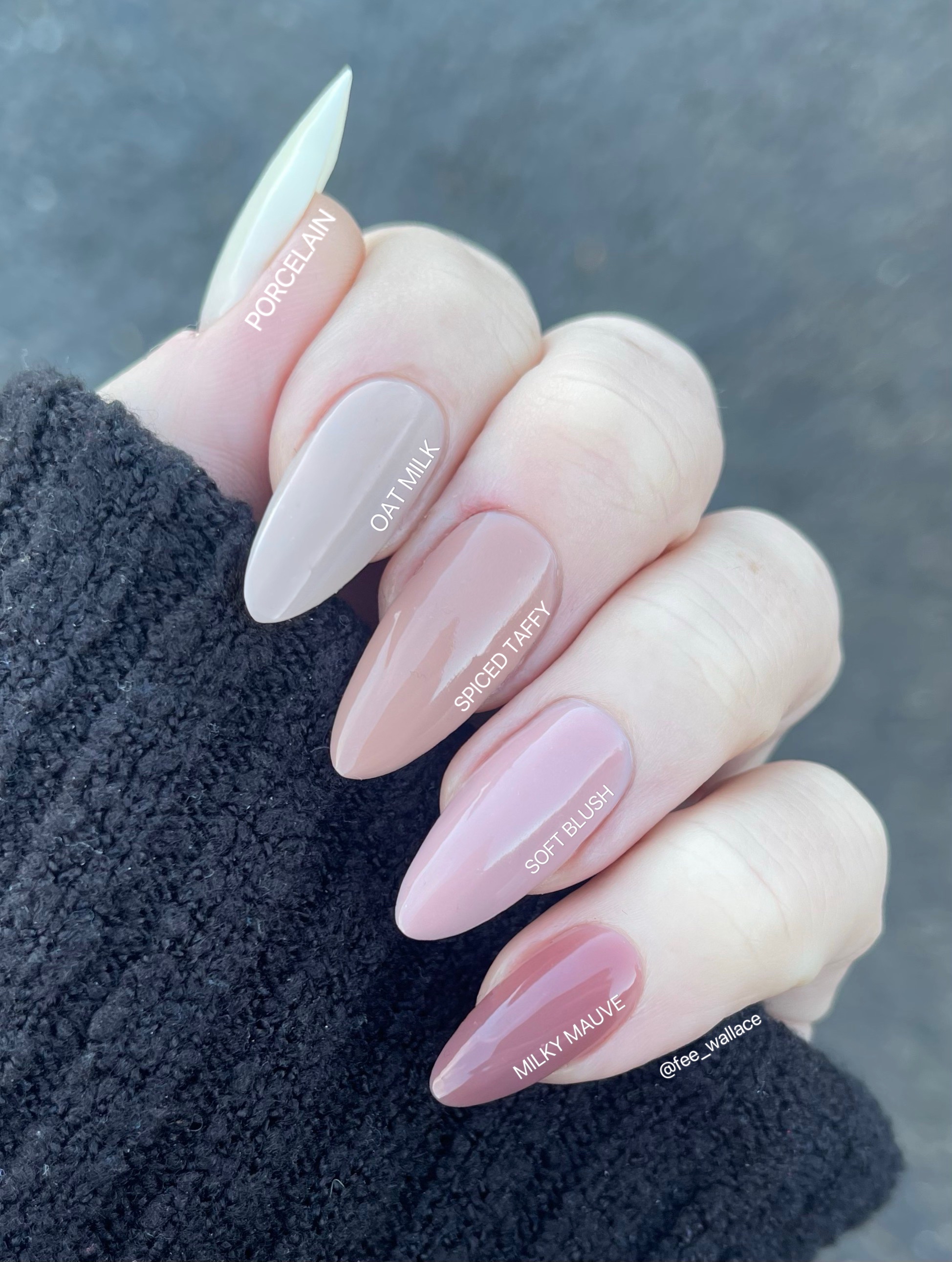 Porcelain - A warm soft white, with yellow undertones. Perfect for a natural looking French on any skin tone.


Oat Milk - A light beige with pink undertones. A perfect veil of colour for natural looking nails on any skin tone.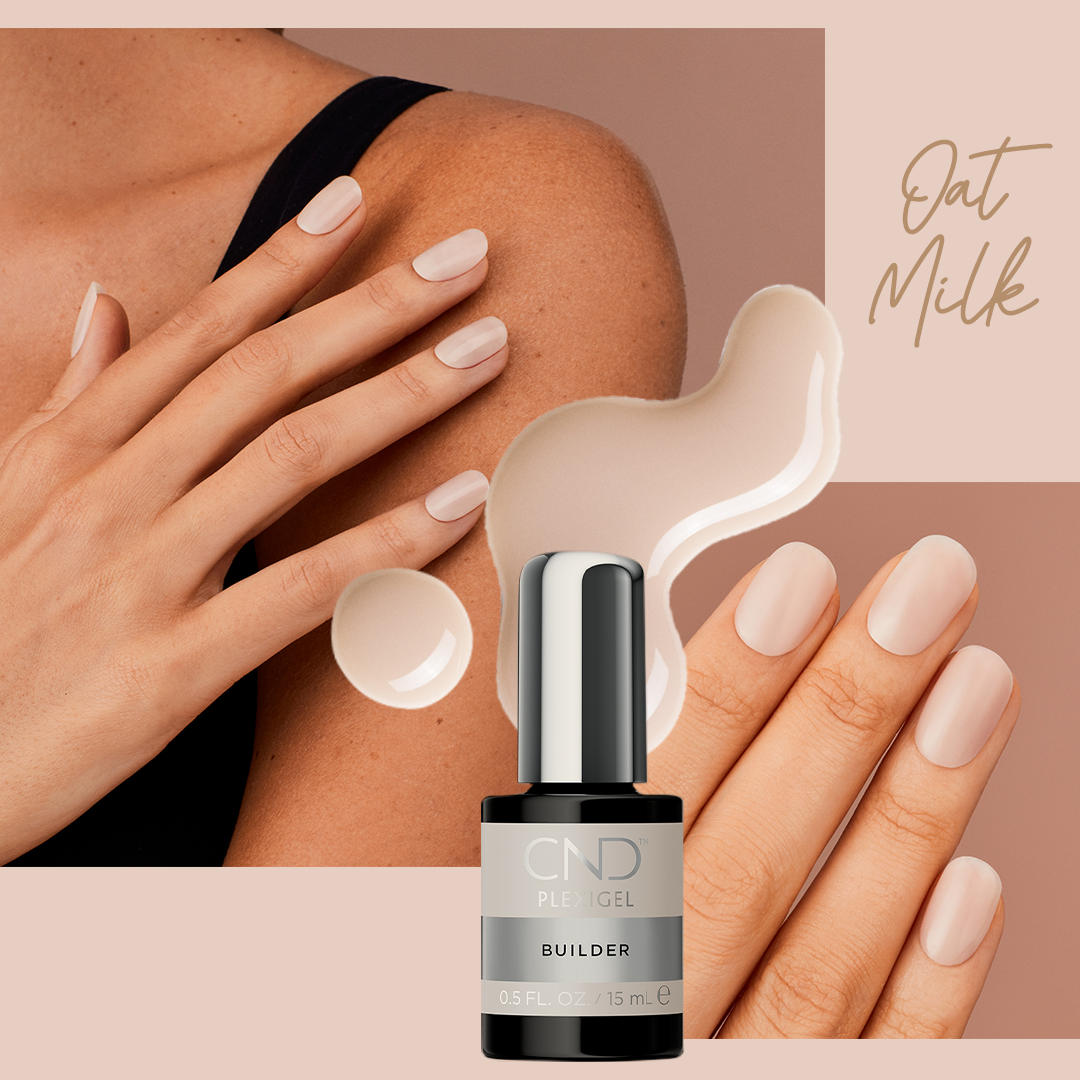 Soft Blush - A neutral soft, muted pink with peach undertones. Complementary to any shade of skin.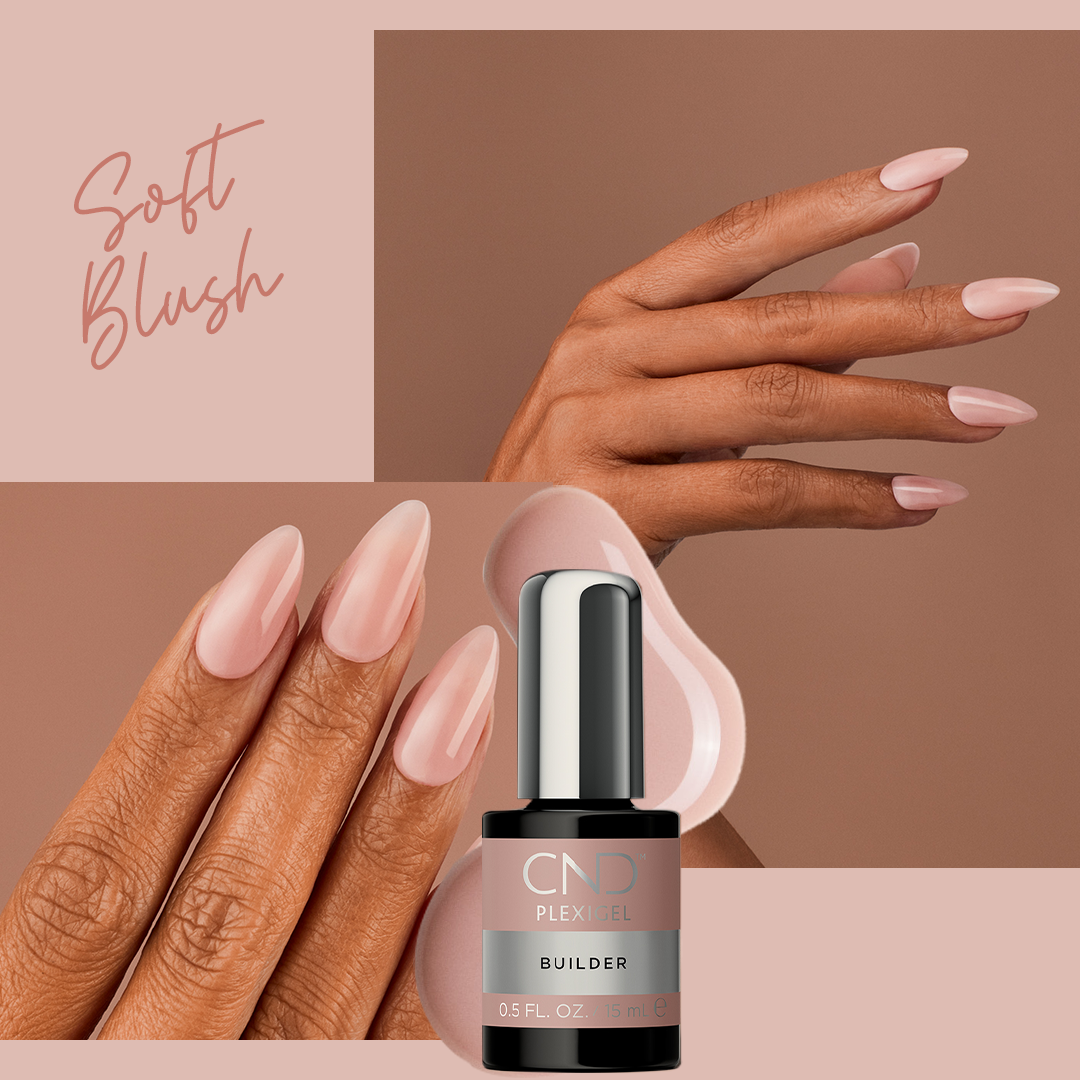 Spiced Taffy - A warm-based shade of caramel, with yellow undertones for medium to dark skin.
Milky Mauve - A cool-based shade of mocha, with purple undertones for medium to dark skin.