Posted by Natalie Walsh on 12th Aug 2020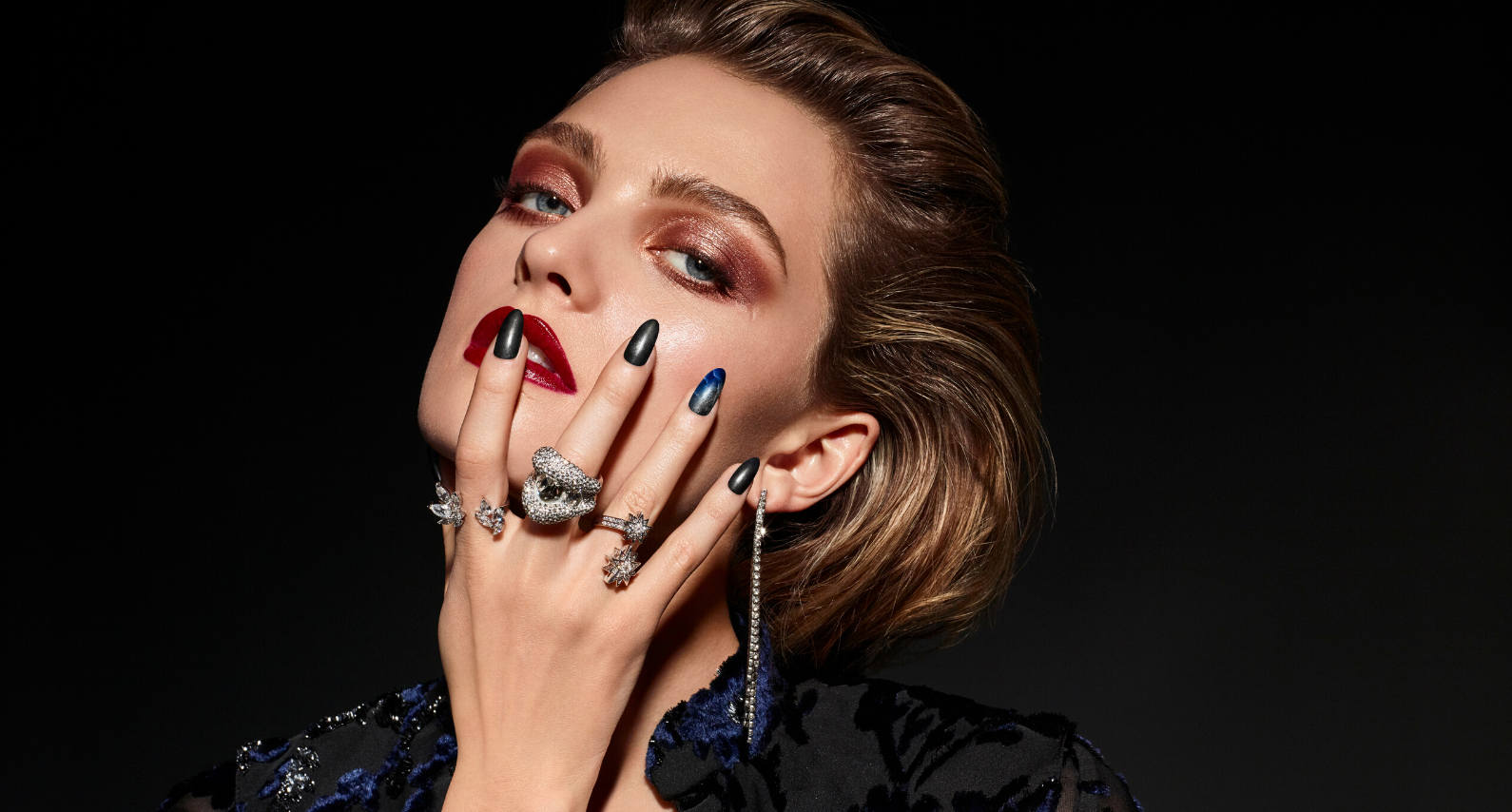 The cooler months are fast approaching which means here at S2, we're turning our eye to the AW20 trends that will be warming up on the hot list this winter! Taking inspiration from the AW20 catwalks, we've rounded up our top five AW20 nail art ideas which can easily be replicated in-salon. It's as simple as switching up your topcoat offering or making outerwear into nail wear. Easy-peasy!
THE MATTE TOP COAT - This one's a big one. Matte is back once again to dazzle us with its understated beauty this season. Marian Newman actually predicted this trend when she sent eloquently long, matte nails in CND™ Black Pool down the catwalk at Halpern's AW20 show. A matte nail mixes sophistication with style and you can get the look with the CND™ Matte Top Coat in either Shellac™ or Vinylux™. Add a little Lecenté New York Pink Glitter to the cuff and you've got yourself a Marian Newman approved look!
THE IMMACULATE MANICURE - It might sound obvious but an immaculate manicure with a single colour finished off to a super high-shine is going to be a trend in itself this season. Light Elegance EA Susan McGirl says it's all about "peeling off your winter gloves to reveal an exquisitely perfect manicure. "Susan suggests using a simple black shade like Light Elegance's Black Tie ButterCream and finishing it off with the Light Elegance Super Shiny Top Coat for an eloquent look that oozes luxury and glamour, on both short nails and long nails.
THE REVIVAL OF THE FRENCH MANICURE - Is it in? Is it out? Well, it's certainly in, you just need to jazz it up a bit! If you're looking for an alternative to the classic white tip, Light Elegance EA Sarah Marr recommends fusing this trend with animal print and creating a tip that incorporates your chosen furry feline! "Use your Light Elegance Smile Line Brush, and you'll get a precise and crisp finish," comments Sarah. So, take a walk on the wild side and dare to switch it up this season.
THE METALLIC EDGE - Taking lead from Sylvie MacMillan's nail creations for Dilara's AW20 show, it's clear to see that metallic hues are here to stay. "These nails represent someone who is relatable and gorgeous. It's a nice balance of strength and beauty," comments Sylvie. Try using CND™ shades Brass Button and Silver Chrome to really empower your clients. You can also mention that CND™ Shellac™ Silver Chrome was actually worn by Angelina Jolie at the Maleficent 2 premier for added star quality.
THE TARTAN CHARM - Honouring the King of Tartan, Alexander McQueen, this nail design is as cosy as a winter getaway in a warm log cabin. "Dior, Kors, Beckham and Versace are all getting their tartan on," says Light Elegance EA Susan McGirl. She recommends using the Celina Ryden X Light Elegance Stripy Brush to achieve the desired effect." Load the full length of the bristles with product, wiping off the excess and the line will flow from the brush. You will need a little practise, but you will get those lines perfect with time."
So, there you have it, our top picks for AW20. Be the best nail artist you can be, recreate these fall nail art ideas and post on Instagram, tagging us in using @sweetsquared.nails, so we can share your amazing creations!