Posted by Samantha Sweet on 23rd Apr 2021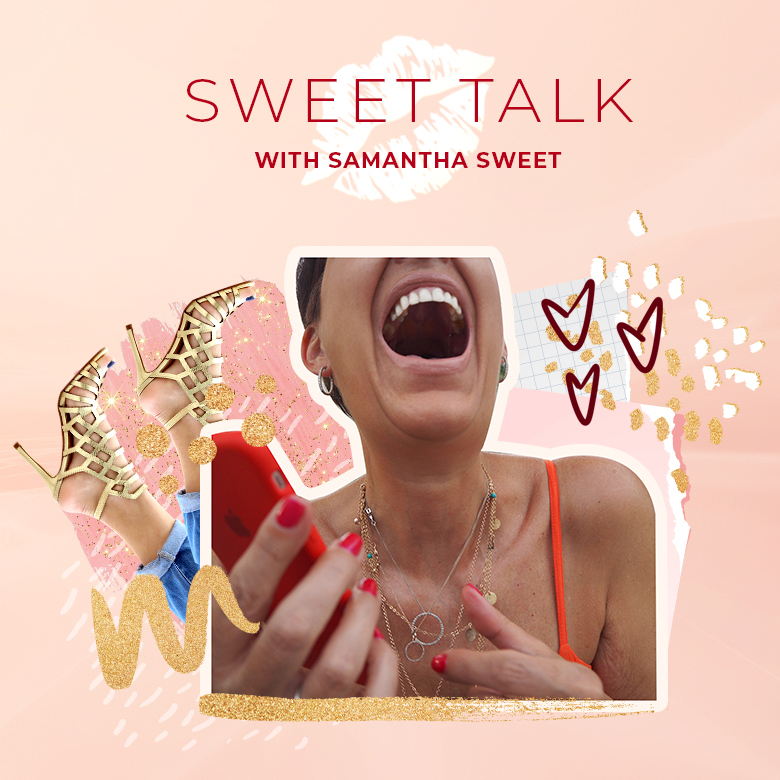 Finally after what seems like an eternity for us all… we are finally back open and doing what we do best – nails, hair, skin, wax, lash, tan and brow beauty treatments. Congratulations ALL – we are so proud of how you have handled yourselves during the craziness on 2020/21.
We have all experienced lockdown in very different ways and we can only travel our own path in how we individually feel about the last year. For me it's been a bit of a revelation, a shock in how we 'did' things, to how we will 'do' things from now on. As many of you know I travelled continuously and not having travelled since March 2020 has been a unique experience. I have missed it but only to an extent; to be at home continuously has been a blessing. I have enjoyed 'pottering' – not something I generally get to do. I have enjoyed cooking and just 'being'. And I know compared to many, I have been blessed to be able to look back on 2020 with that in mind. I have also weirdly cultivated some super, precious relationships… WhatsApp and clandestine outdoor garden wine meets (and I am 1000% sure I was not the only to do this), has kept me sane throughout parts of 2020 and 2021.
But what now?
Something I wrote a while ago resonated with many and so I am doing what I do best – a big, fat reminder because it's HUGELY important. It's about YOU the pro and what you really, truly bring to the table throughout the universe… beauty pros everywhere listen up.
There are MANY things people will be nervous to do in the upcoming months because they have been scared and afraid to leave their homes. We must tread carefully. But remember, no one has relationships with customers like the beauty industry does and I literally mean NO ONE. You end up hearing about things that your client might not tell anyone else. You are a confidante in so many ways – it makes us unusual but SPECIAL beyond the norm. Remember how important you are to the future of POST C19!!
You must capitalise on what you do!! Why, because you are the backbone of your villages, towns and cities. YOUR ROLE and how you play it, encouraging people back out of their homes, will be fundamental to the future success of high streets and shopping communities!!! There will be things people will have to be coaxed back, to do… but you'll never stop them from getting their hair, nails, wax, brows and facials done!!
People may be nervous at first but trust me when I say - these services are unique and not ones we as consumers are willing to give up or compromise on.... even if we think we did an ok job, doing it ourselves from home… we will NEVER do these services as well as our professionals. So REMEMBER that. Never FORGET that.
We may not be bankers, lawyers or Dr's (and boy do we need those professionals in our lives), but it is YOU GUYS who will entice the public back out - YOU GUYS who will be the first to hug these people, YOU GUYS who will help make people feel OK, normal, confident, and HUMAN again...
As important as other jobs are – we offer something unique that simply can't be replicated. We offer self-confidence, love, happiness, an ear for listening, advice and warmth all rolled up in ball of HOPE. If you are a true pro putting your clients' needs first, remember the absolute LOVE & RESPECT you deserve.
Now, let's get back to doing what we do best!!
1. #POTM – Shelby and Amanda are mother daughter salon owner team of Glamour Home Spa – I loved these Back to Work images they used on their Instagram. Plus a classic DryBy – always elegant in style.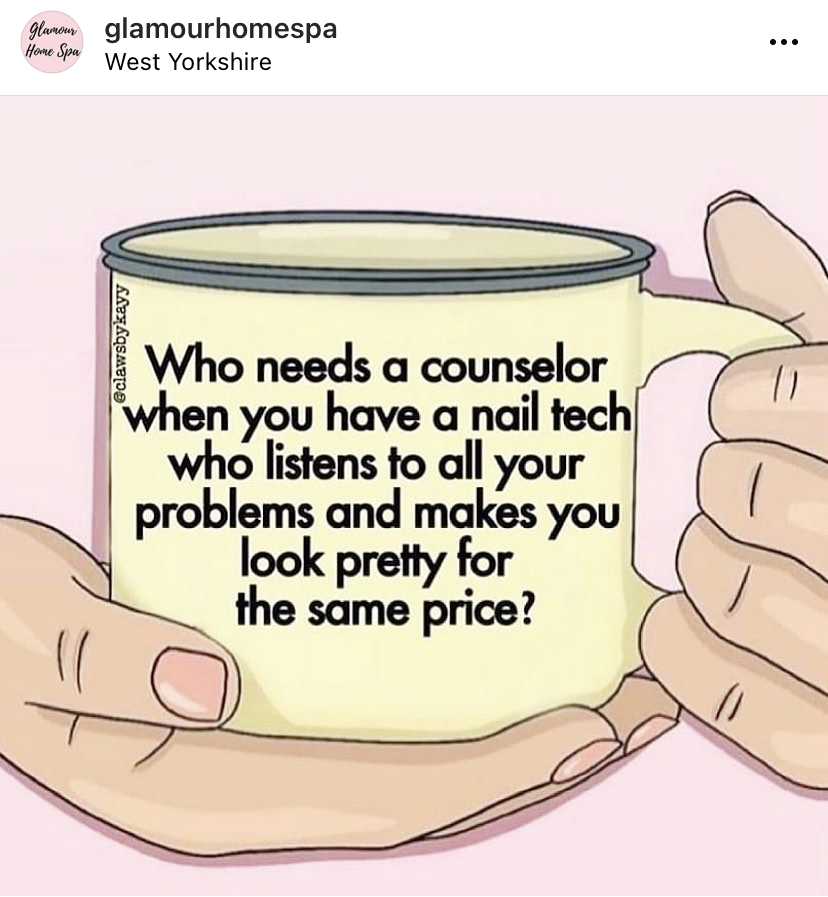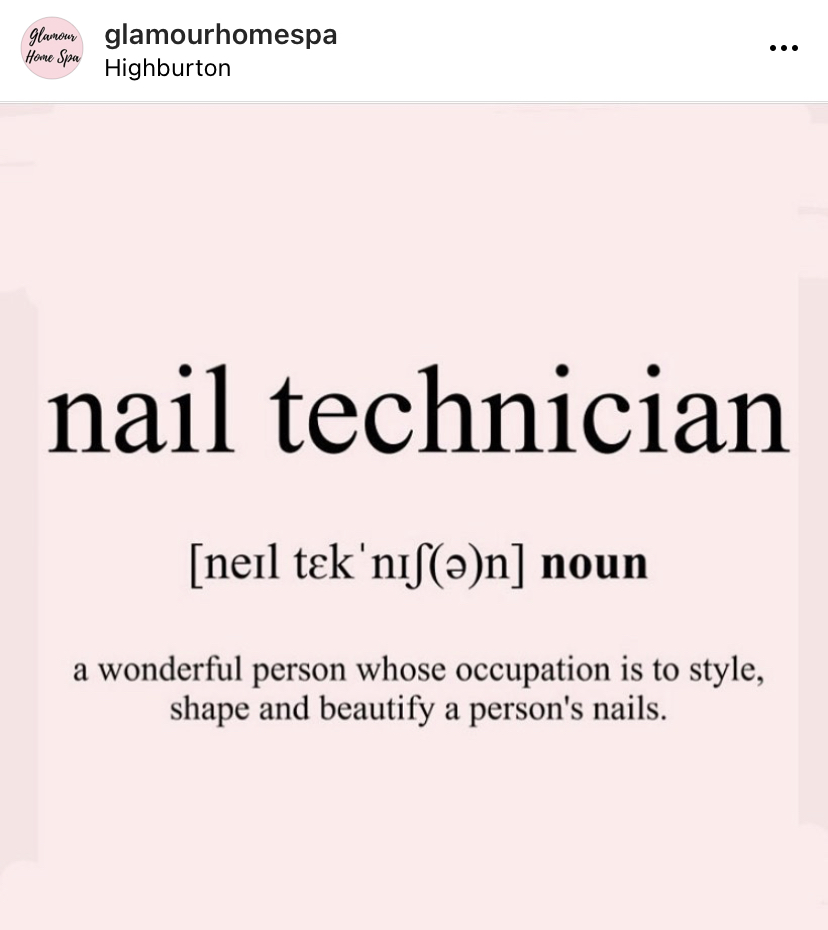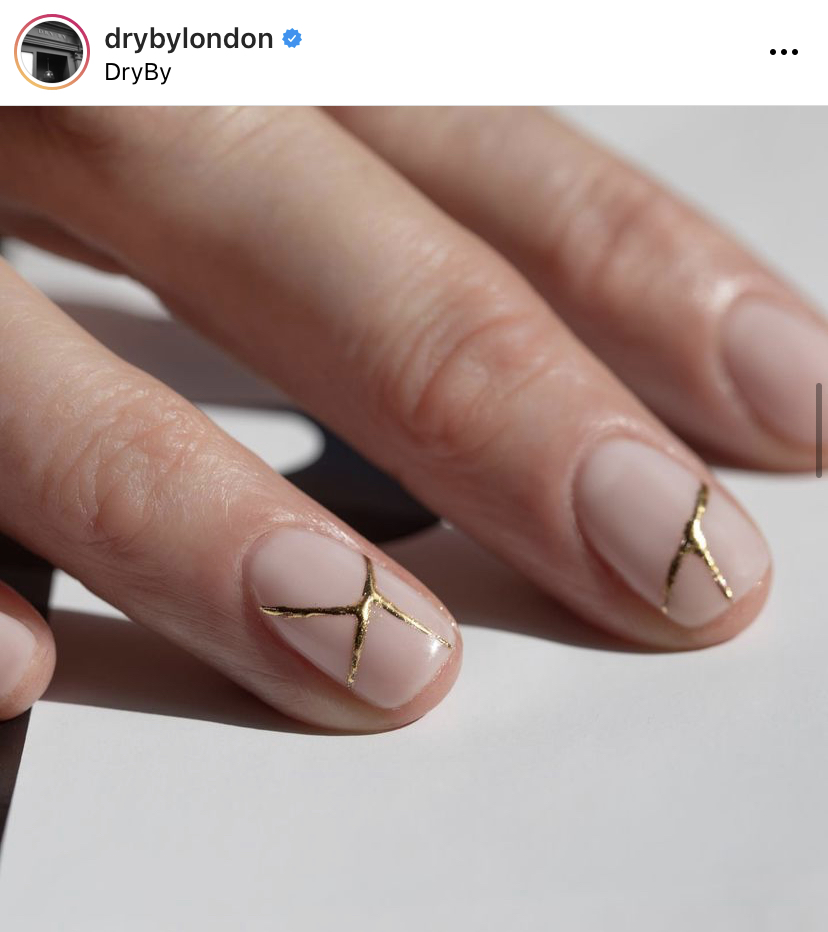 2. IN OTHER NEWS – imix has gone NUTS which makes us extraordinarily happy but brings with it challenges – 50pk miXers are on the way we promise!! Your patience is whole heartedly appreciated.
3. #QOTM – One of my favourite bands I have been blessed to see live TWICE… one of the greatest show men of all times and brilliant lyricist. Let us not forget who we are!! These words count for us all RIGHT NOW!
"We are the champions my friends, and we'll keep on fighting 'til the end… we are the champions, we are the champions, no time for losers 'coz we are the champions… of the world" – Queen / Freddie Mercury!