Posted by Samantha Sweet on 24th Jan 2022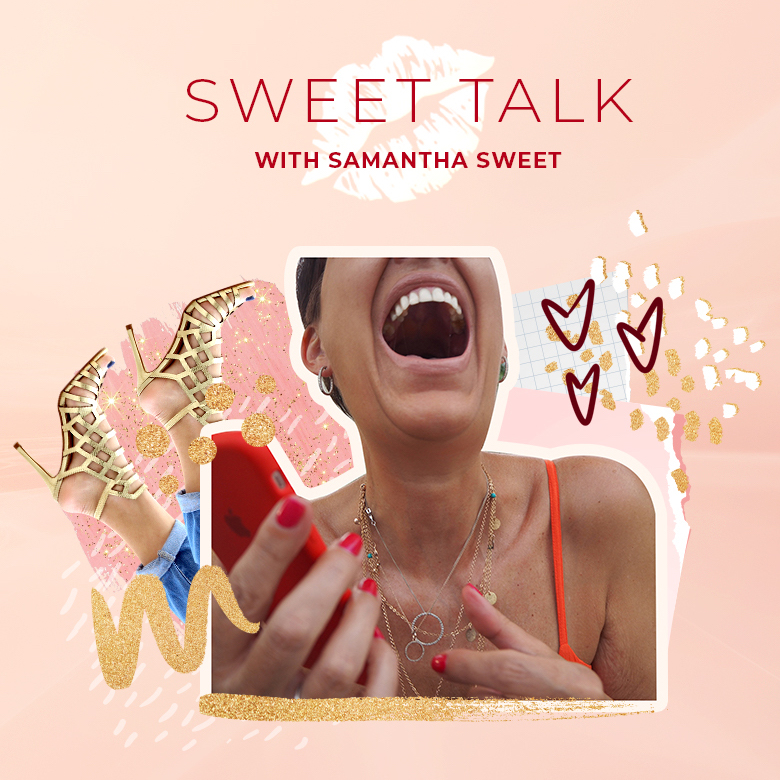 "How does it feel?" someone asked!! "What the fact that it's now 2022?" I responded… "well let's hope this is the best of the covid years…" I wisecracked. And that's how I feel, because 2 years ago, on March 20th 2020, I left S2HQ scoffing that this nonsense would be over in 2 weeks and we'd all be laughing at how ridiculous everyone was acting. How wrong I was!!
As 2022 opens…
So here we are, a New Year and all that that entails; for me personally, some new choices that have led to better decisions on a professional level too… so that's a positive. What about you?
I got covid on December 29th and apart from a persistent runny nose and dry cough, I was fine, no temperature or bed rest… maybe it was all the rum and coke coursing around my system keeping it at bay, as food at the resort we stayed at was so dire I managed to lose 7/8lbs between December 21st and January 1st!!!
Sam and I touched down in the UK on January 2nd after what I can only describe as a hilariously, awful Xmas / NY's trip – we made memories for sure and ones we'll dine out on for some time to come. Since leaving the Dominican Republic, I haven't had an alcoholic drink… which also means I haven't had a cigarette either (I am a product of the 80's – when I drink, I want a Marlboro Lite – it's like an inherent, inbred thing – one for me, simply goes with the other). Anyway, it's Jan 21st and still nada!! Here's the thing… I hate to say it, but it's not been a big deal at all. In fact, since NOT drinking I haven't eaten one Rennie and I have slept like a baby! I thought it would be hard – it hasn't been. I am blessed!
I am not the only one who caught themselves drinking far more during lock-down (apparently there are millions of us…) but with no work the next day, it was easy enough to get into that habit – that, and boredom. And it happened quickly!! It was suddenly the new norm and I was determined that 2022 would not continue in that vein! How about you guys? It's hard to admit it isn't it, but I am not ashamed – sure I drank more than I would have but we were dealing with some very weird shit and I'm not sure any of us really knew what was happening or what was going to happen. It was confusing as hell….
I have a lot of clarity right now. I am full of ideas and I am super excited about some of them. It's been an odd, challenging, scary but also enlightening past 2 years… think about it… for those of us born towards thew end of 60's we have never really experienced anything like this and our own children - even less so. Maybe this whole situation has given us all some needed clarity. We can't make light out of what has happened since the beginning of 2020 but we can and must move forward both in our minds and in our hearts. We have plenty to be excited about and although no one really likes to admit it – CHANGE is good… it keeps us on our toes and it widens our comfort zone.
It's our wedding anniversary this weekend and Sam and I will celebrate 23 years married on the 23rd!! I may choose to have a glass of wine this weekend with dinner as we are going away, and if I do I won't beat myself up about it. What I won't allow myself to do, is to get into bad habits again.
Although this blog may be more personal and less about business – if I could roll business into it… let's not be scared, let's be excited and see opportunities where we might not have seen them before. Let's be bold and willing to take risks in things we believe whole heartedly in… you are ALL ENTREPRENURS. You don't think you are, but you ARE!! Celebrate your boldness and daringness to create your own business on your terms… it's a magnificent thing when done with pride, accountability, honesty and passion.
As Always –
With Love & Respect
Samantha