Posted by Samantha Sweet on 18th Jan 2021
I am often asked who is Sweet Squared? How did it come about? Why the name? What does Serve the Pro mean? Why Love & Respect? In a nutshell… you wanna know who we are really? Read on...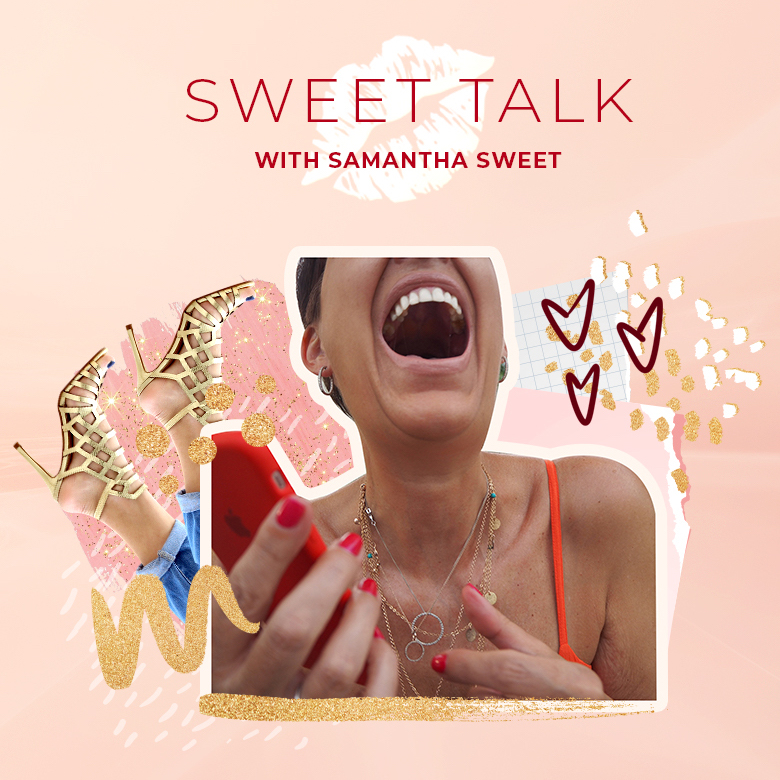 Sweet Squared is… in a nutshell, a marketing and distribution company with a huge heart! It was created by Samuel and me in July of 2006 after we saw first-hand, what happens to a company when you have poor leadership, a company that at the time, was full of greed, bullying, underhand dealings and conniving egos. That wasn't Sam or me and it wasn't what we wanted to be a part of. Sweet Squared gave Sam and I the opportunity to do what we loved and believed in and, what we both love and believe in – is the hair and beauty professional. But why Sweet SQUARED?? Well, because there is 2 of us and we're both called Sam Sweet – Sam Sweet to the Power of 2 = Sweet Squared - simples.
So, what does 'Serve the Pro' mean? Well, it's our way of saying, we are here to give you 'the beauty and hair professional' all you need to make your job easier AND we won't sell you out – in other words, we won't sell those pro products direct to your customers. Does it matter? Well we think it does, and so should you - here's why:
YOU – the PROFESSIONAL, have worked long and hard to get to where you are right? You have invested money in your education, in your premises or maybe your mobile vehicle and into your product of choice.
Would it be right to expect our Pro's to do all of that, only to then sell to everyone else who hasn't done that (learnt the professional trade)? Wouldn't that be just completely unfair (not to mention greedy) of us to do that? We think so! We have ethics!
The products we sell (apart from retail items) are manufactured, created and designed for professional use only. If we were to then sell directly to people who have never done any form of training, it makes us look bad, and it makes our industry look bad! Hell, we may as well just sell through Boots and supermarkets! But we don't and here's why… because we passionately CARE about our industry pros. It's been our life's work to stand up for you and our industry, in a world where many do not care who they sell to and in a world where what we do for a living, is often taken as some form of frivolous, spoiled, unimportant job. It's NOT and we ALL should be PROUD OF WHAT WE DO and we DO CARE ABOUT THAT!
A company should have a culture and Sweet Squared has a culture of Love & Respect – it's been that way from the very beginning when Samuel was recording the S2 'Out-of-Office' message – it really did start back then in around Sept / October 2007. I remember listening at his office door when he was recording and I remember hearing those words 'just a little patented Love & Respect' and thinking – yes – he's absolutely right!!!
L&R is not just for each other under the S2 roof, but for ALL our customers no matter how small or big you are. Love & Respect is meaningful… everyone should have both in their life. If we live by these two words alone, we're already doing great things! L&R comes in the form of how your package is picked and packed, how CX speak to you over the phone, how the accounts department respond to a challenge you may have, how marketing and PR strive to get our brands known so customers will flood to your doors, how our BDM's go out of their way to make things happen for their clients.
L&R comes in the form of Sam and I being there for you too, not sat in an ivory tower barking orders but getting down and dirty and dealing with things direct. Too many times I witness an attitude of 'don't you know who I am' from heads of companies and you know what? It's embarrassing! We're all human beings, and we should practice being humble and kind! In this day and age that goes a long way, and staying humble is crucial – to remember where we came from and the values we were taught.
At Sweet Squared we all truly love what we do, and we are also very proud of the things we have achieved along the way that have made a difference to the lives of the hair and beauty pro. We will continue to build that 'something special' because honesty, there's nothing else like us within our industry!
So now you know who we really are – lets continue to work together, to partner, to be honest, to find awesome new inspirational products and ideas, to champion our industry and to stay grounded. That's what Love and Respect is all about – that's Sweet Squared!
Until next time,
L&R
Samantha xo
#POTM - This was the first picture ever taken of Samuel and I on Feb 9th 1998 by my mum Gigi Rouse. The image was staged to showcase things you 'shouldn't do' at the nail desk! Drinking, smoking etc. I was 28 and he was 25.
This Friday will be our 22nd wedding anniversary. Back then and so today.. we partner each other through love and respect as we do with our team and you, our customer.
It's fun to look back on where we started to where we've come!!! Enjoy. This sits on my bedside to this day.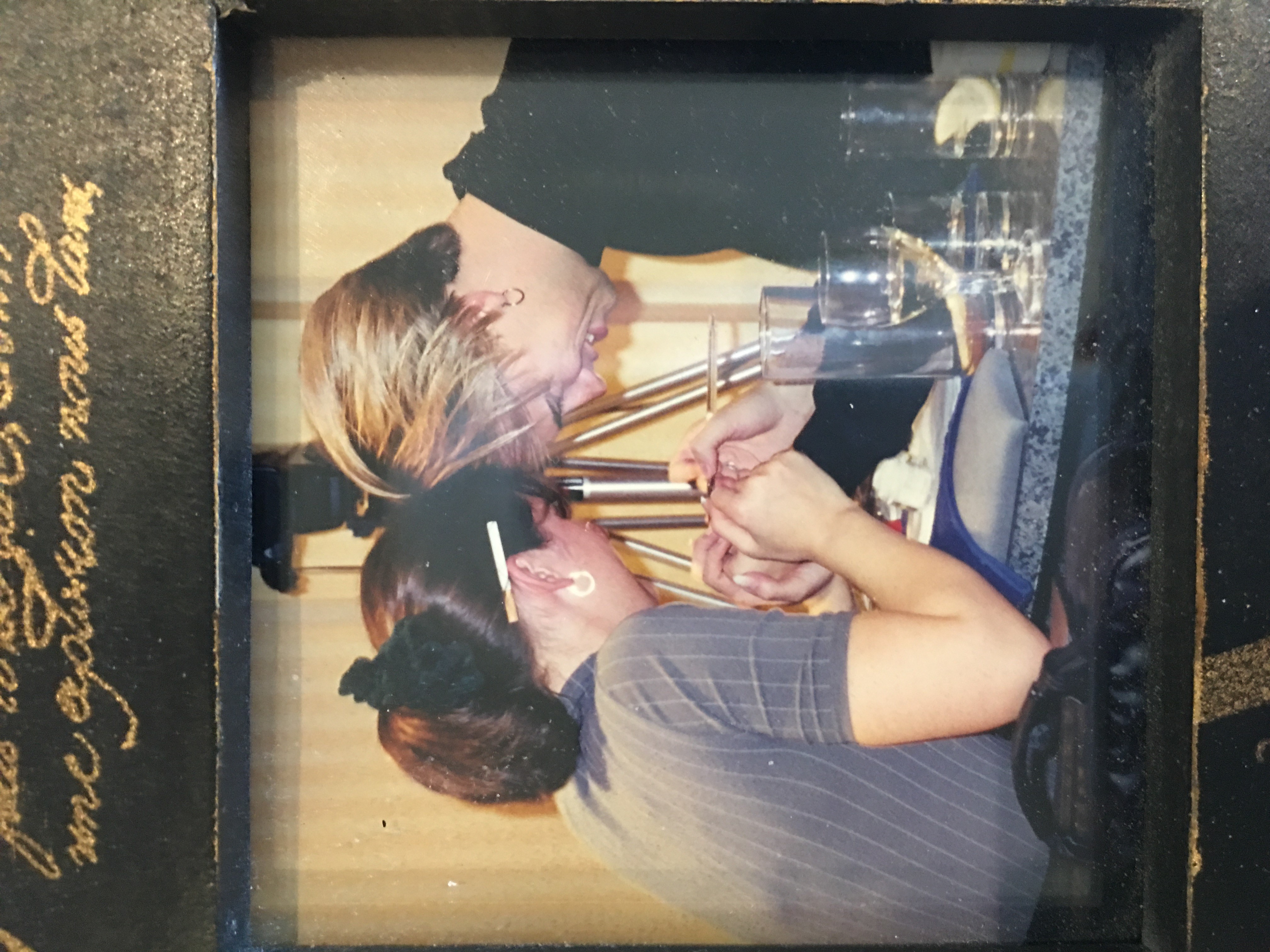 #QOTM – I love this quote from Bob. It originally said, 'the greatness of a man' and I changed it to 'person'.... it's not just men who amass wealth... right girls?
"The greatness of a person is not in how much wealth they acquire, but in their integrity and ability to affect those around them positively."
- Bob Marley