With the Christmas season upon us, we want to help you maximise the potential of this busy period with nine simple tips to boost your salon sales with the KEVIN.MURPHY Holiday Gift Sets.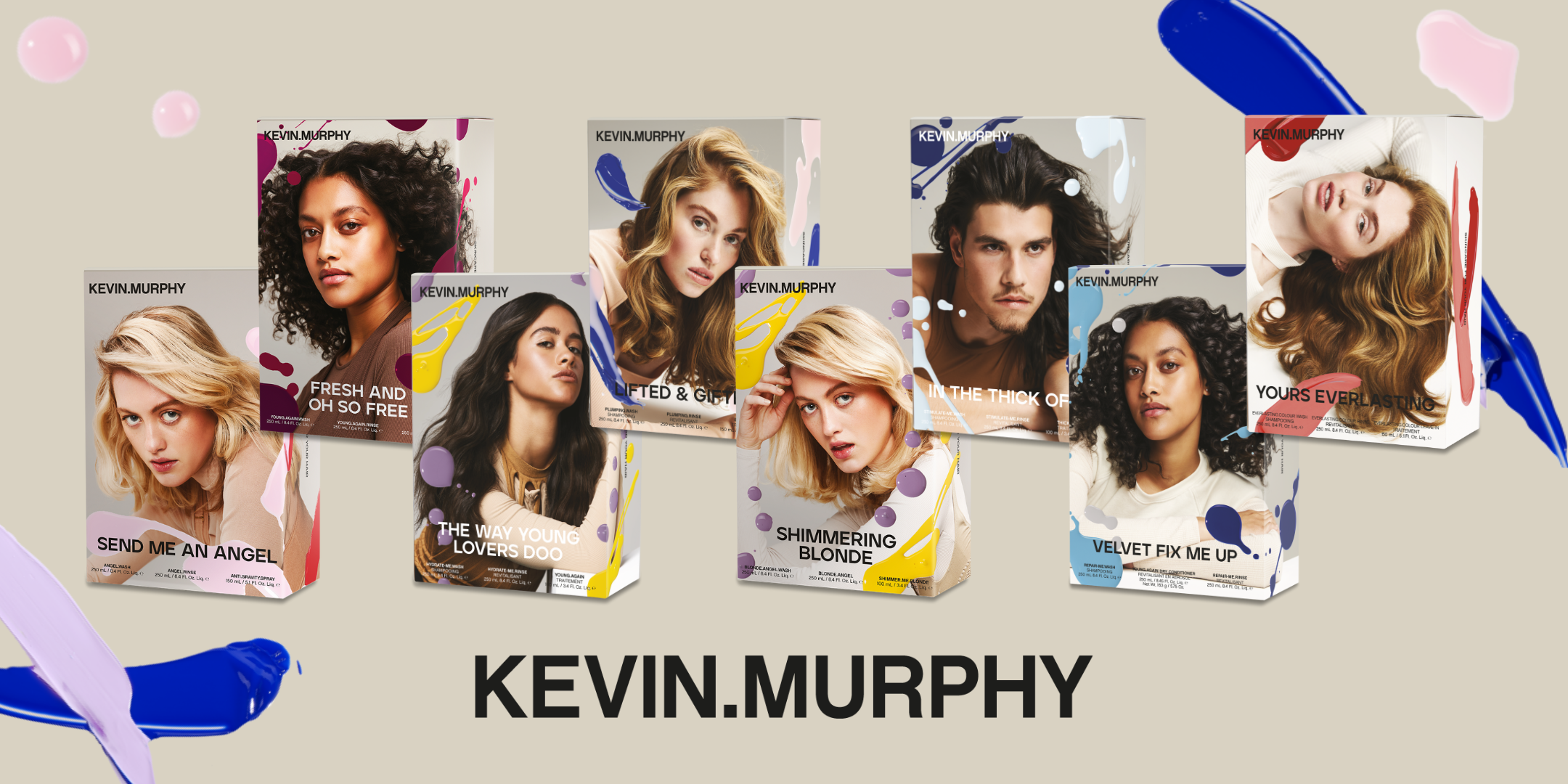 1. Power Booking
Set aside 5-10 minutes at the start of each day to go through the clients you have booked in. Think about which products and holiday gift sets would be suitable for that client and set them out on your styling station ready to prompt the conversation. Make sure you are using those products during their service and talk through why they would be great for your client.
2. Bring Out the Brochures
Leave a brochure on every styling station or coffee table and offer it to clients to browse whilst they wait to be seated or while their colour is developing. This allows time for your clients to think about who these gifts may be suitable for or even if they want to treat themselves!
3. Set a Target
Set a daily sales target of gift sets you wish to sell each day and display them as a pyramid (or Christmas tree!) in the salon. Stylists can visually see their team target of gift sets go down throughout the day to keep motivation strong.
Ask for stylists' involvement on what is a fair target for the team to achieve whilst considering a higher target for busier days. If stylists have been part of the decision, they will take more ownership of this target.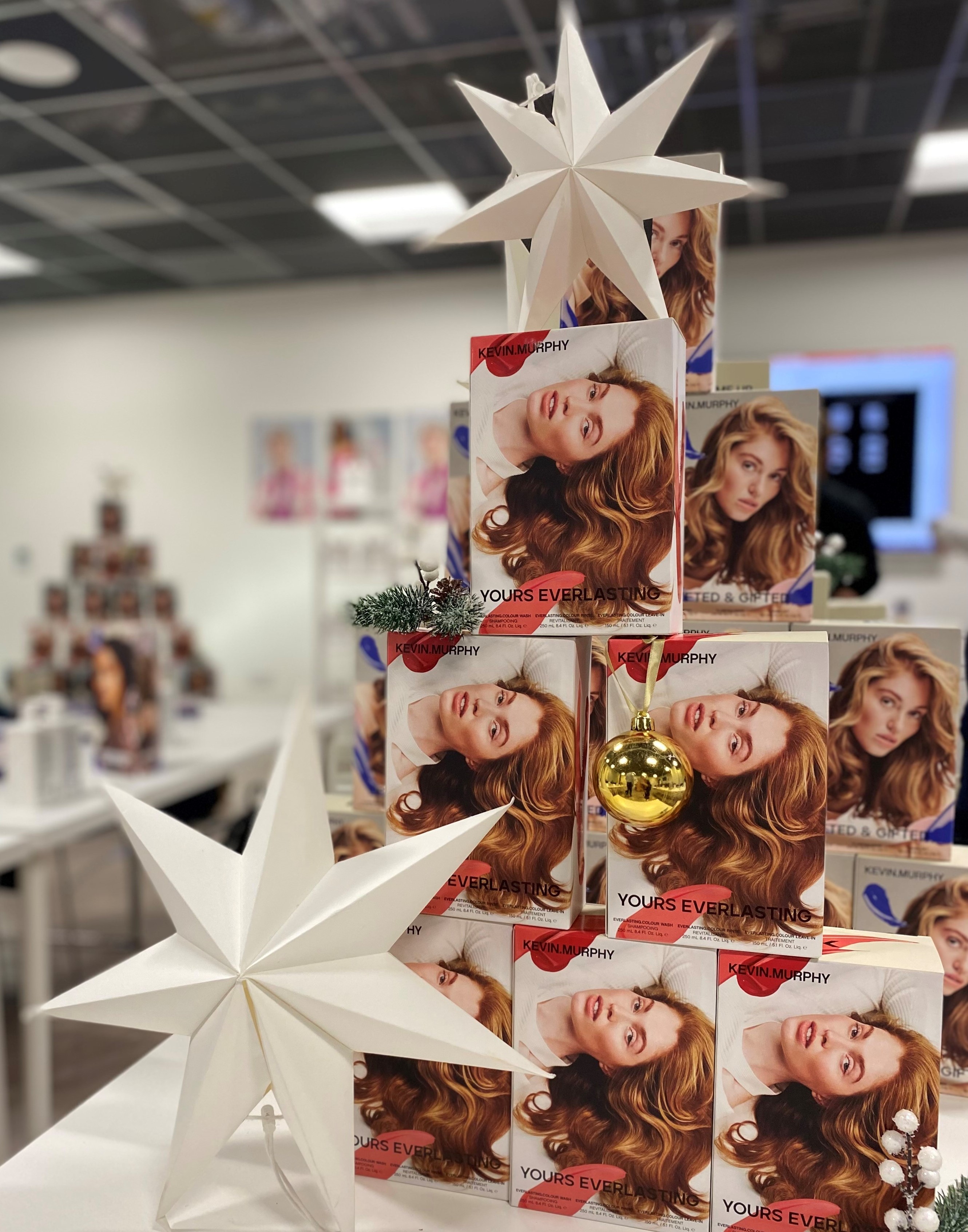 4. The Gift that Keeps on Giving
Offer a free treatment in January for every gift pack sold - if a client is buying a pack for a friend, they can keep the treatment voucher for themselves and vice versa. It's also a good way to introduce new and existing clients to treatments so they can experience the benefit and be inclined to re-book going forward. An example could be to offer a free blow dry which can also help build a clientele for junior members of the team.
5. Competition Time
Using merchandise incentive packs for team incentives. For example, for every pack sold they claim a number on the chart. At the end of each week, all the numbers go into a jar (or COLOR.BOWL) and they draw a winner who can choose a prize. Those that sell more increase their chances of winning, however the less confident retailers also have a chance of winning. An overall top achiever prize is also a good idea for the stylist who has gone above and beyond - maybe overall prize (and runner up) can be presented on Christmas Eve with an extra special prize.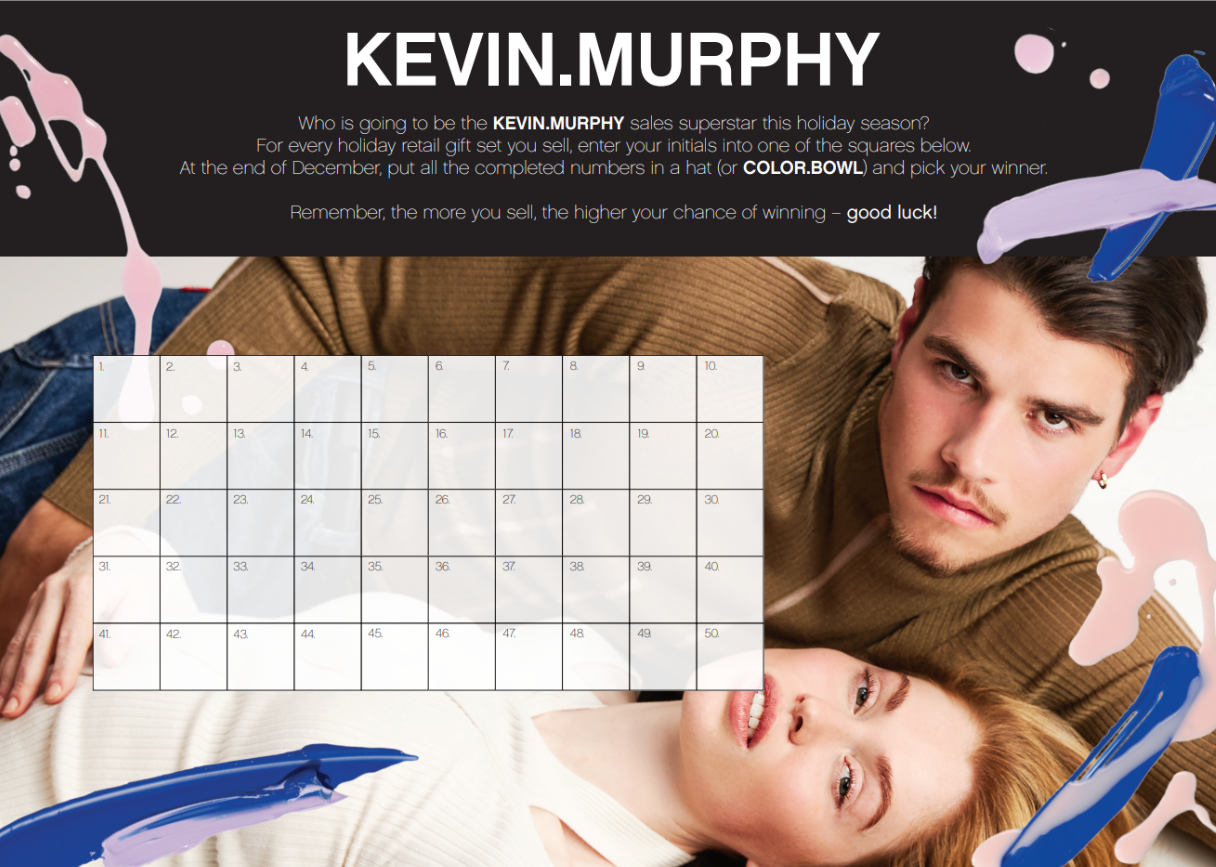 6. Content is King
Video content is key for success on social. Whether you're creating Reels or TikToks, this content is outperforming still imagery more than ever. Get creative and hop on the latest trends, whilst showcasing your salon and your retail products. Remember, video content should be short and snappy to catch the viewers' attention, yet they don't have to be overcomplicated – keep it simple.
7. Keep in Touch
Regularly keep your clients updated with your latest Christmas offerings, promotions, news and updates. Email your client base with the digital brochure to take orders and provide tips on how to use the products in the Christmas gift sets.
8. Easy as 1.2.3
Get back to basics and put into practise the 1.2.3 methods we teach in CONSULT.ME.
Need (problem): Identify the problem your client is facing with their hair
Result (solution): Show your understanding on what your client wants to achieve
Product/service: Offer a solution with a product or treatment recommendation
9. It's Time to Celebrate!
What better time to organise a salon event than at Christmas! Plan a shopping evening for your clients complete with drinks, nibbles and exclusive offers including some party hair tips and tricks demonstrations. Why not tie this in with point four and offer a free treatment to everyone that purchases a Christmas gift set that evening.