Posted by Samantha Sweet on 1st Mar 2021
We have been DYING to bring this baby to life!!
Just when you think you can't do anything else new in the nail industry – you can, and we have!! When true innovation is bought to our attention, there is nothing that we like more, than to jump all over it. We are lucky enough to have a reputation where people do come to us when they have an idea and we knew the masterminds behind this new product so when they asked to meet us… we were on it like car bonnet.
Welcome to the wonderful world of imix. A gorgeous innovation that is in dire need for our nail pro's who shake, shake, shake… the hell out of their gel polishes and polishes, every day. YES!!! I know we have seen polish shakers before; loud, heavy, large cumbersome things that have done the job… but not like this. imix is here to mix and shake up our world of gel polishes and lacquers… so that you – the nail pro, don't have to!! And this time… you'll look hot doing it!!
The whole experience of even meeting your imix for the first time, is a bit like opening a new Apple, Chanel or LV product. I am referring to the 'experience' of course which has been considered and thought about. This baby is small, light, quiet, easy to use with unique patented technology and the thing we really, REALLY love… it's a rainbow of colour.
As cute and adorable as imix is… let's remember why we have launched it. Shaking bottles day in, day out takes its toll on our wrists which can be one of the causes of Carpal Tunnel Syndrome (CTS) in many a nail pro. The imix is helping to alleviate that wrist-shaking need by doing the job for you. Simply drop a miXer into your bottle of polish, replace the brush and pop onto the launch pad of the imix. Press the on/off button once and be prepared to be blown away.
Now let's be serious here. If you are grabbing a polish from the 80's that's separated beyond all recognition, the imix is NOT Tom Cruise in Cocktail and will not shake the polish back to life like you're making a Cosmopolitan! What it DOES do, is it uses the magnetic patented technology to whiz the miXer inside the bottle, around the bottom of the bottle happily mixing your glitters and creams back to life without you having to do all the work…and it looks so awesome… it's an immediate conversation starter!!!
We love nothing more than MIXING IT UP and we're confident you're ALL going to love imix because it works in every polish and gel polish created. Remember to tag us with #imixyoupaint
1. #POTM
I adore this manicure from @nafsalon, created using imix of course!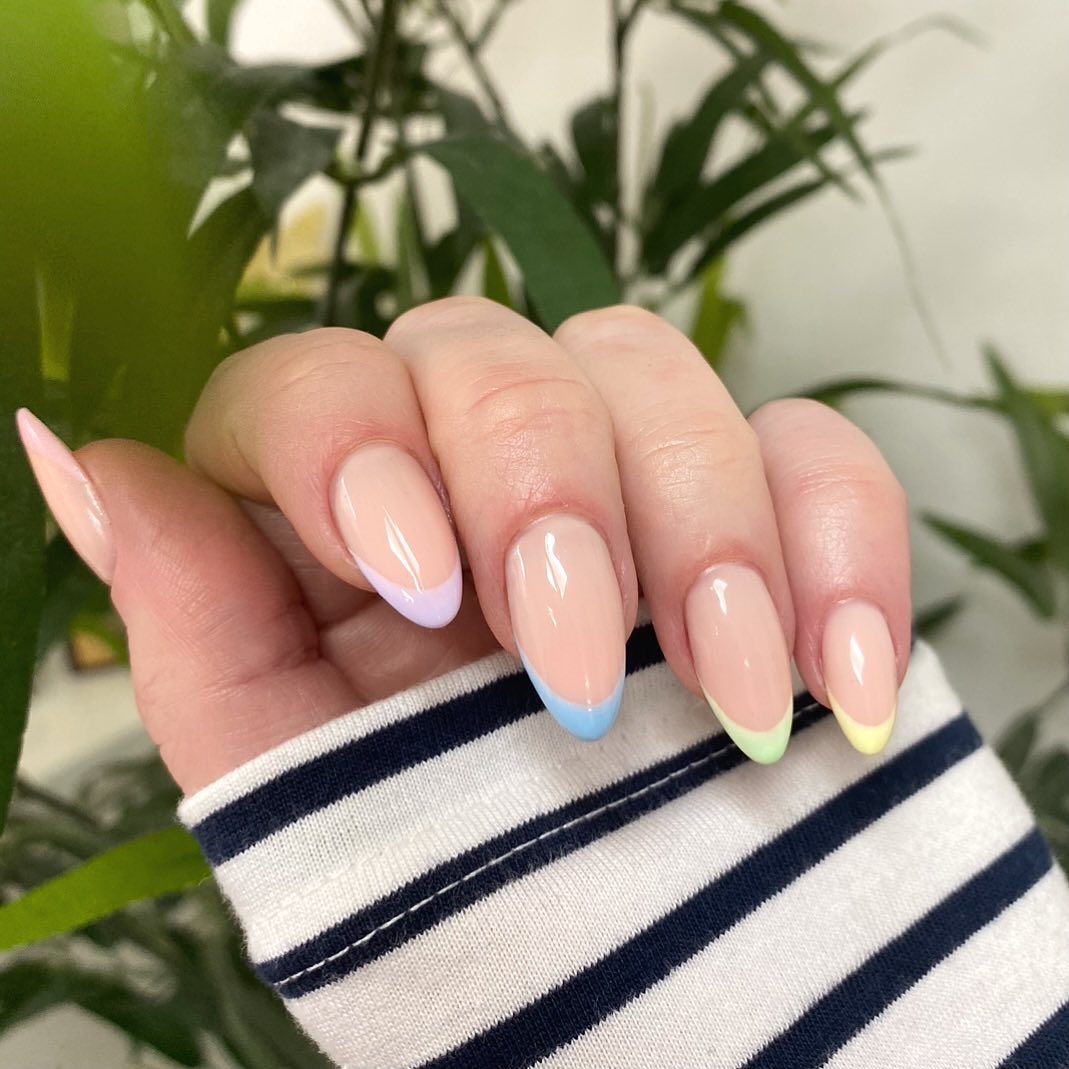 2. IN OTHER NEWS - Even I am going stir crazy now.
3. #QOTM - My quote of the month is this: imix - you Paint.