Wedding season 2022... it's well and truly here! We personally love wedding season in our industry – seeing all the hairstyles, nail designs and beauty looks you all create for your clients who are tying the knot is something we all enjoy. Here are the top hair and nail bridal trends for this year, the perfect inspiration for your upcoming bridal appointments this summer.
1) Half-up Braids and Beachy Waves
As seen on TikTok, this trend is a combination of half-up half-down bridal hair and boho bridal hair. Just look at those curls! This is the perfect long hair bridal hairstyle as it allows for the stunning curls to be displayed in all their glory.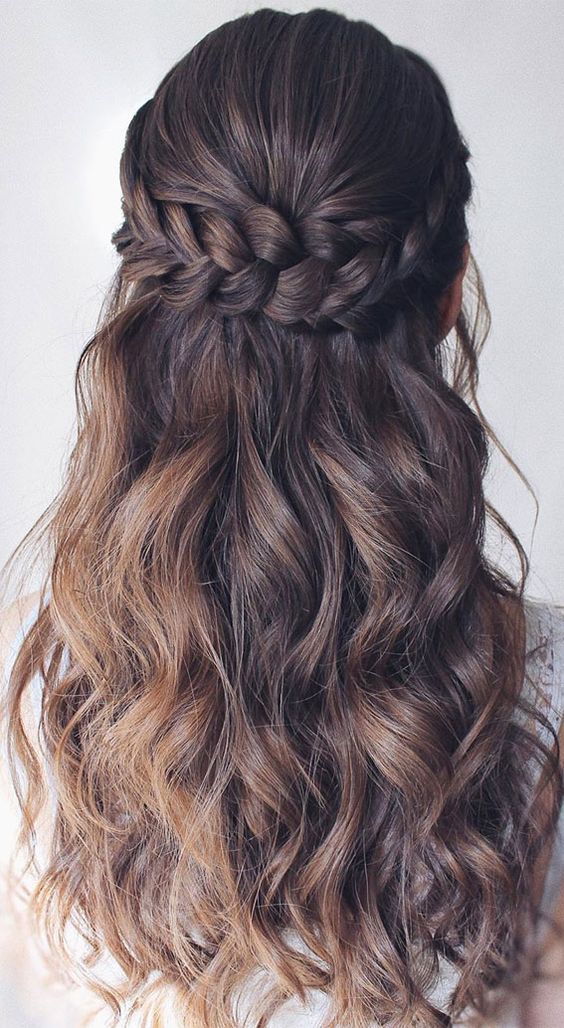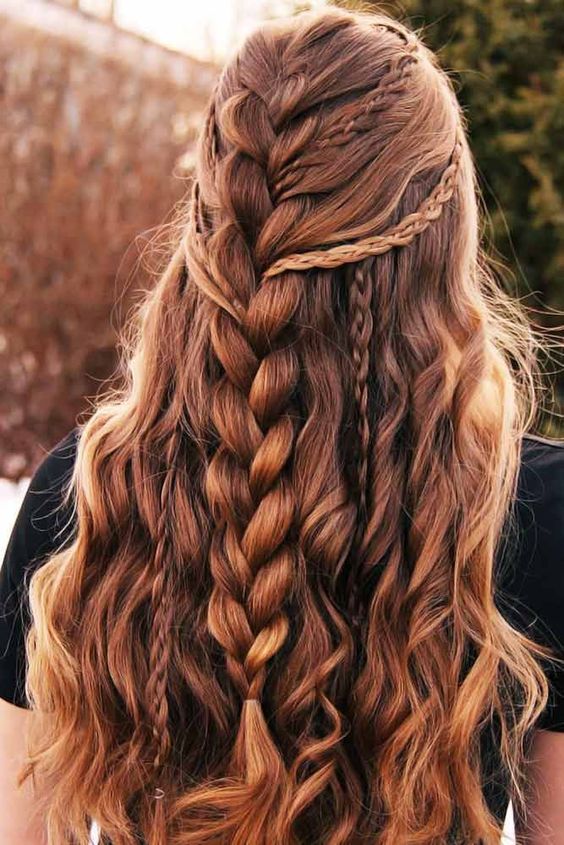 Credit: Itakeyou Wedding and Intuitive Together via Pinterest
Want to recreate this look? Try the SACHUAJUAN Ocean Mist Spray for that desired beachy, textured hair and the SACHAJUAN Volume Cream to ensure a voluminous hold all day.
2) High Ballet Buns
This wedding season you can expect some requests for high bridal buns, especially from brides who want to display the detailed neckline on their dresses. Although bridal hair updos are always popular, it's the high ballet bun in particular which is set to be popular.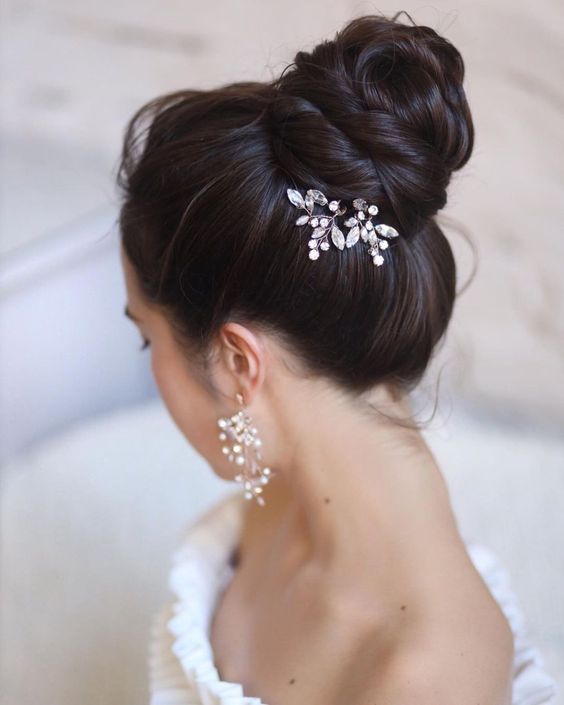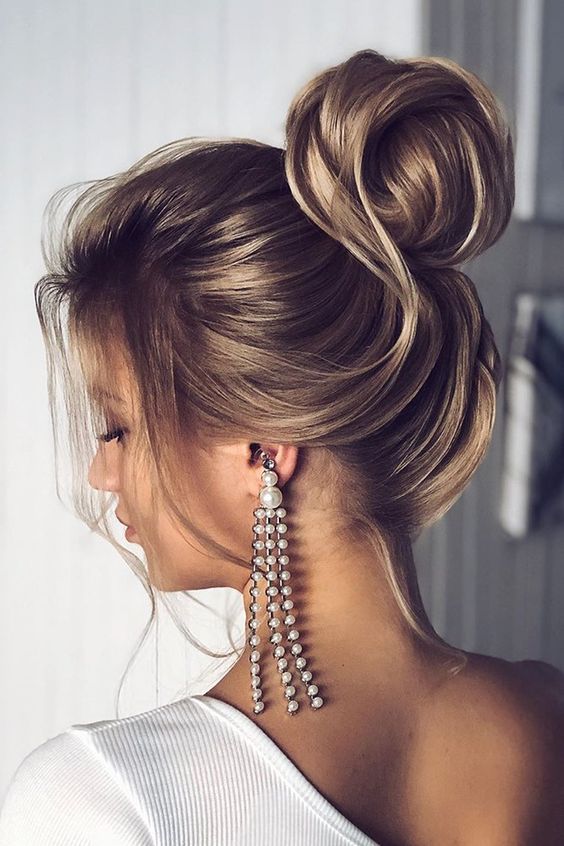 Credit: Wedding Forward and Wedding Forward via Pinterest
Products needed to secure this hairstyle? Get your hands on the KEVIN.MURPHY SESSION.SPRAY for ultimate, maximum hold and give your brides' hair an extra glow with the KEVIN.MURPHY SHIMMER.SHINE.
3) Dark Chocolate Brown Hair
Also set to be popular amongst brides this year, we have chocolatey brown hair. This gorgeous colour has been predicted as an overall hair trend for 2022 but particularly with those getting hitched. This colour combined with stunning curly bridal hair will create a breath-taking look.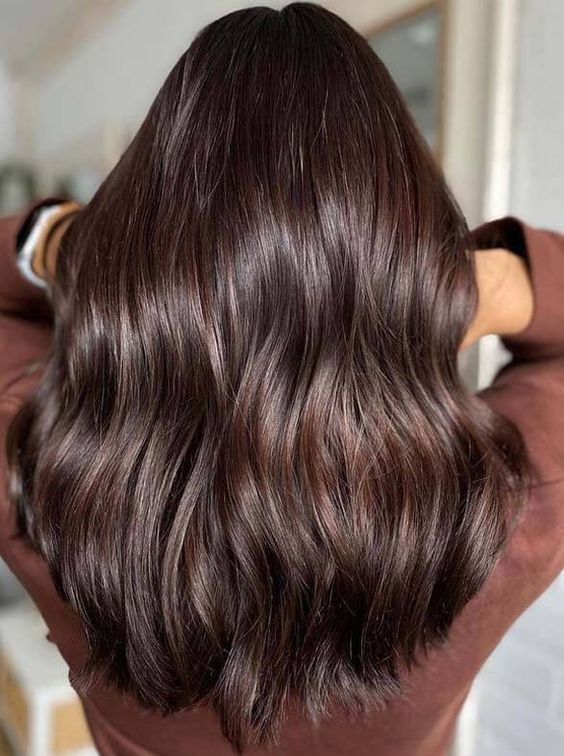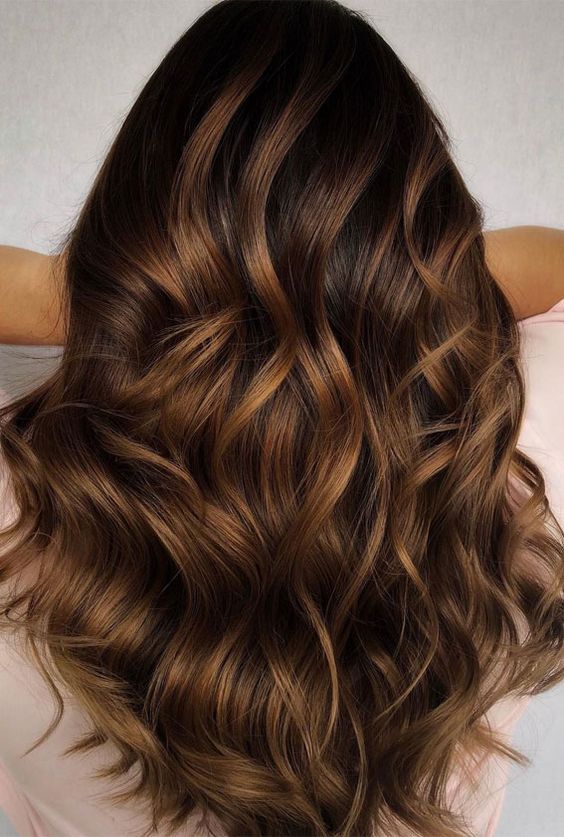 Credit: Sophia and Fab Mood Inspiration via Pinterest
Products required for your clients who aren't naturally brunette? Have a browse through our gorgeous brown shades from KEVIN.MURPHY COLOR.ME.
4) Natural Pink Tones
Blush bridal nails will be highly sought after in 2022, aligning with the general natural nails trend of this year. It's thought that bridal ombre nails will be popular, especially designs which combine soft pinks and white.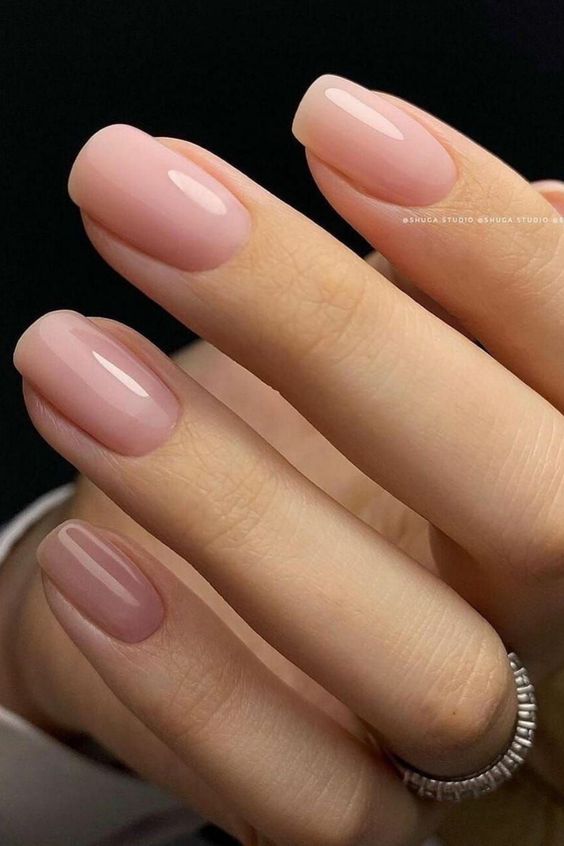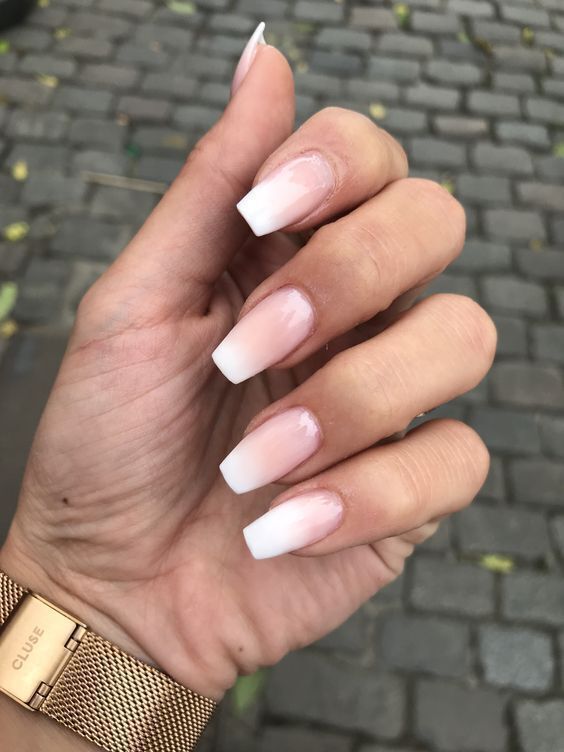 Credit: Filosofashion and Grazia France via Pinterest
Want to recreate these looks? Try the CND™ Shellac™ in Carnation Bliss, Pink Pursuit and Cream Puff for the dreamiest, natural bridal nail looks.
5) Upside-Down French Manicure with Glitter Tips
Another existing trend but with a bridal twist – we have the upside-down French manicure with soft glitter tips. The general trend is popular with bright colours but the bridal version is more subtle with a soft glitter feature. The perfect bridal gel nails for brides who love that little bit of extra glam!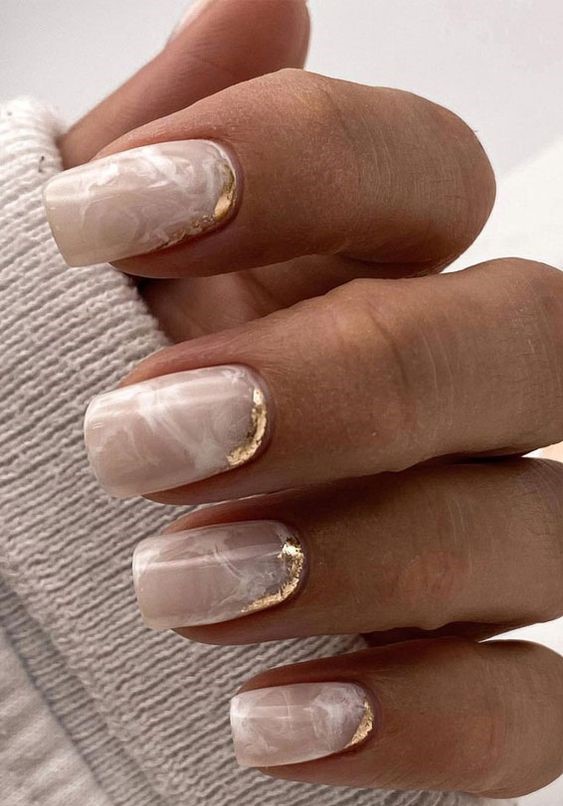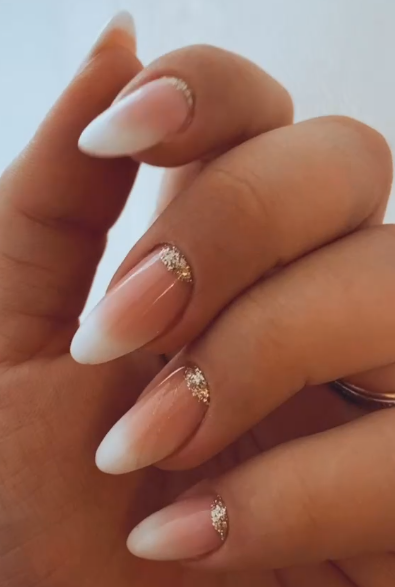 Credit: Fab Mood Inspiration and Little Things via Pinterest
Products needed to recreate these looks? Give these following Light Elegance P+ shades a go: Two Straws One Shake, White Swimsuit and Power Nap. Finish off with the Light Elegance Glitter Gel in Cheers from Down Under.
6) Floral and Leafy Nail Art
During wedding season this year, expect many floral/ leafy nail art design requests from your brides. This type of nail art is expected to be popular this year and without a doubt, provides an elegant and charming finish to a stunning bridal look.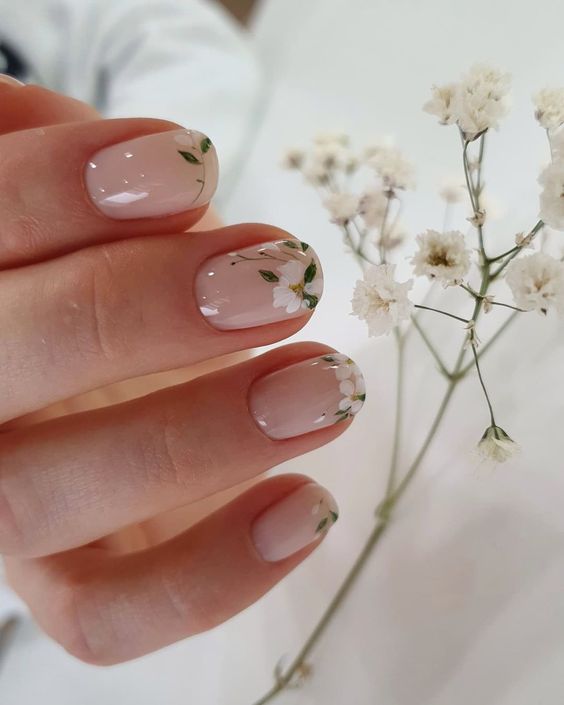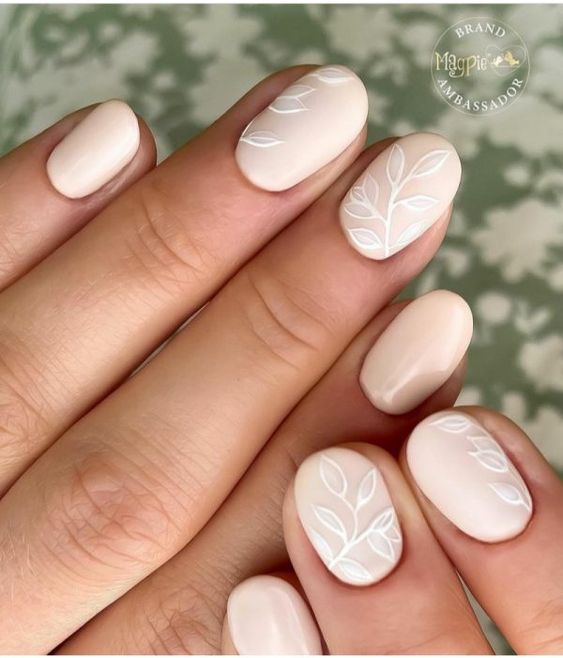 Credit: Wedding Forward and Wondafox via Pinterest
Products required to copy these nail art designs? Get your hands on the following CND™ Shellac™ shades in Satin Slippers, Cream Puff, Aura and the Light Elegance P+ Nude with Attitude and White Swimsuit. You can also grab the :YOURS floral frame stamping plate to help you achieve that clean floral look.
As always, don't forget to tag us in your beautiful bridal nail designs on Instagram at @sweetsquared.nails – we love to see them!