Posted by Natalie Walsh on 12th Aug 2020
Choosing the correct spray tan for your individual client's needs can be tough. From the ones who want a natural glow, to those who want a quick fix for a last-minute event, we've rounded up the best professional MoroccanTan options for any request!
THE LAST-MINUTE TAN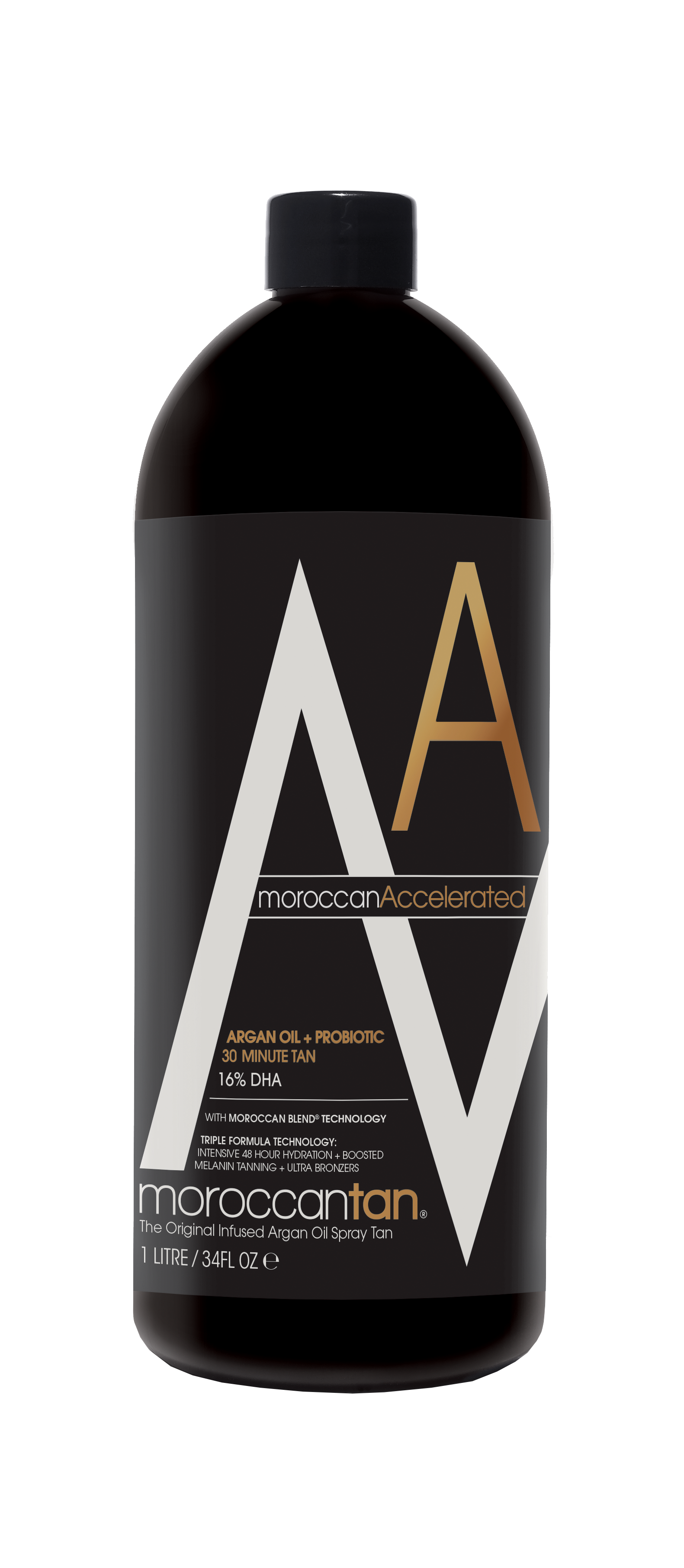 MoroccanAccelerated 1L Solution
For those in need of a tan in a hurry MoroccanAccelerated is perfect and is suitable for all skin tones!
"It's the fastest acting professional tan on the market with a 30-minute wash-off time! This means clients can come to the salon for their tan, take a shower when they get home and go straight out!" explains MoroccanTan EA Nicola Murray.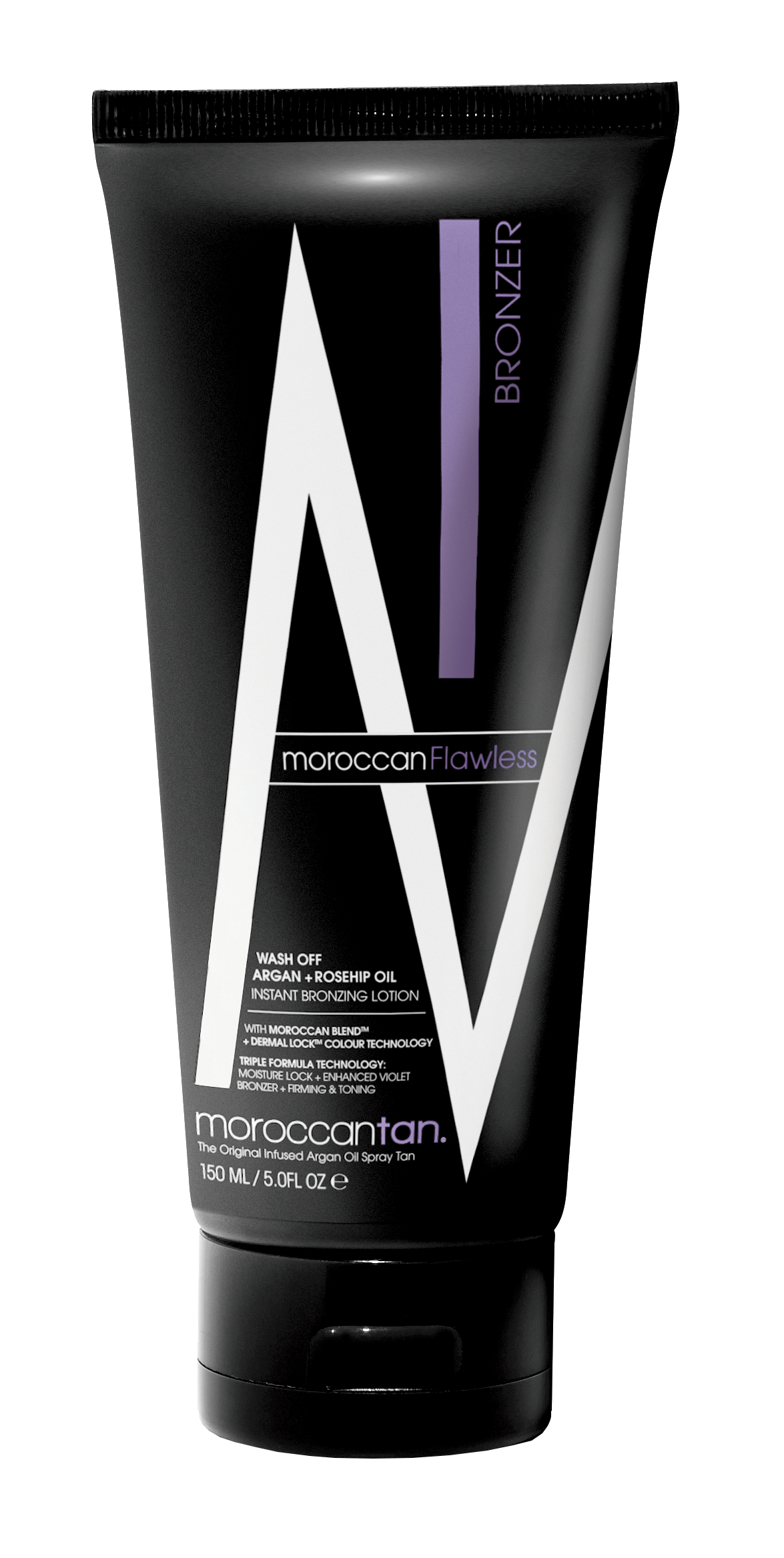 MoroccanTan Flawless Instant Wash Off Tan
To ensure your client doesn't get into this pickle again, suggest they take home MoroccanFlawless for instant at-home self tan colour that washes off the next day. Spontaneous nights out don't have to be stressful!
THE WEEK-LONG BRONZED GODDESS
"The professional MoroccanTan Original or Exotic Collection will provide a week-long tan that fades evenly thanks to the nourishing Argon Oil blend," comments Nicola. With six different professional colour options to choose from, you can ensure you're providing the correct bespoke spray tan for your client.
From a natural glow to a deep luxurious colour, there's something for everyone, and if you're not sure, why not try the MoroccanTan Original and Exotic Sample Packs to see what works in your salon?
THE HOME CARE HERO
MoroccanTan Primer Exfoliator and MoroccanButter
If your client hasn't fully committed to professional tanning yet but still wants a gorgeous glow, try introducing them to the MoroccanTan retail range. For optimal at-home results Nicola recommends using MoroccanPrimer prior to tanning and MoroccanButter post-tan. "Both these products will ensure the skin stays smooth and supple to accommodate a great colour," she explains.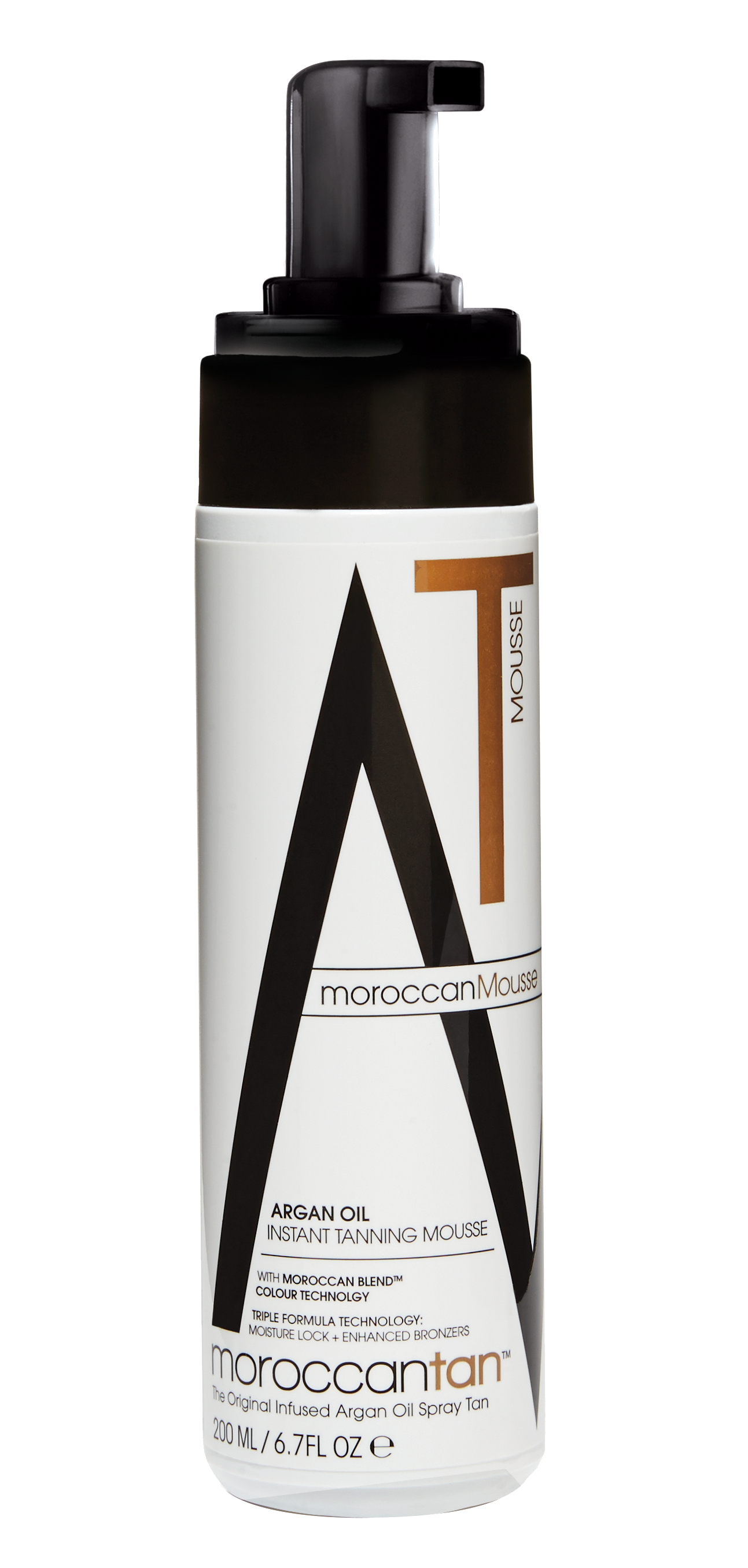 MoroccanTan Instant Tanning Mousse
For a fool-proof tan? Start them off with the MoroccanTan Instant Tanning Mousse for an even coverage with heaps of hydration. This product was awarded Best Instant Tan in the Women's Health Beauty Awards 2019, and when applied with the MoroccanTan Blend & Buff Mitt, it provides excellent at-home results like no other!