Posted by Sophie Grafton on 2nd Mar 2022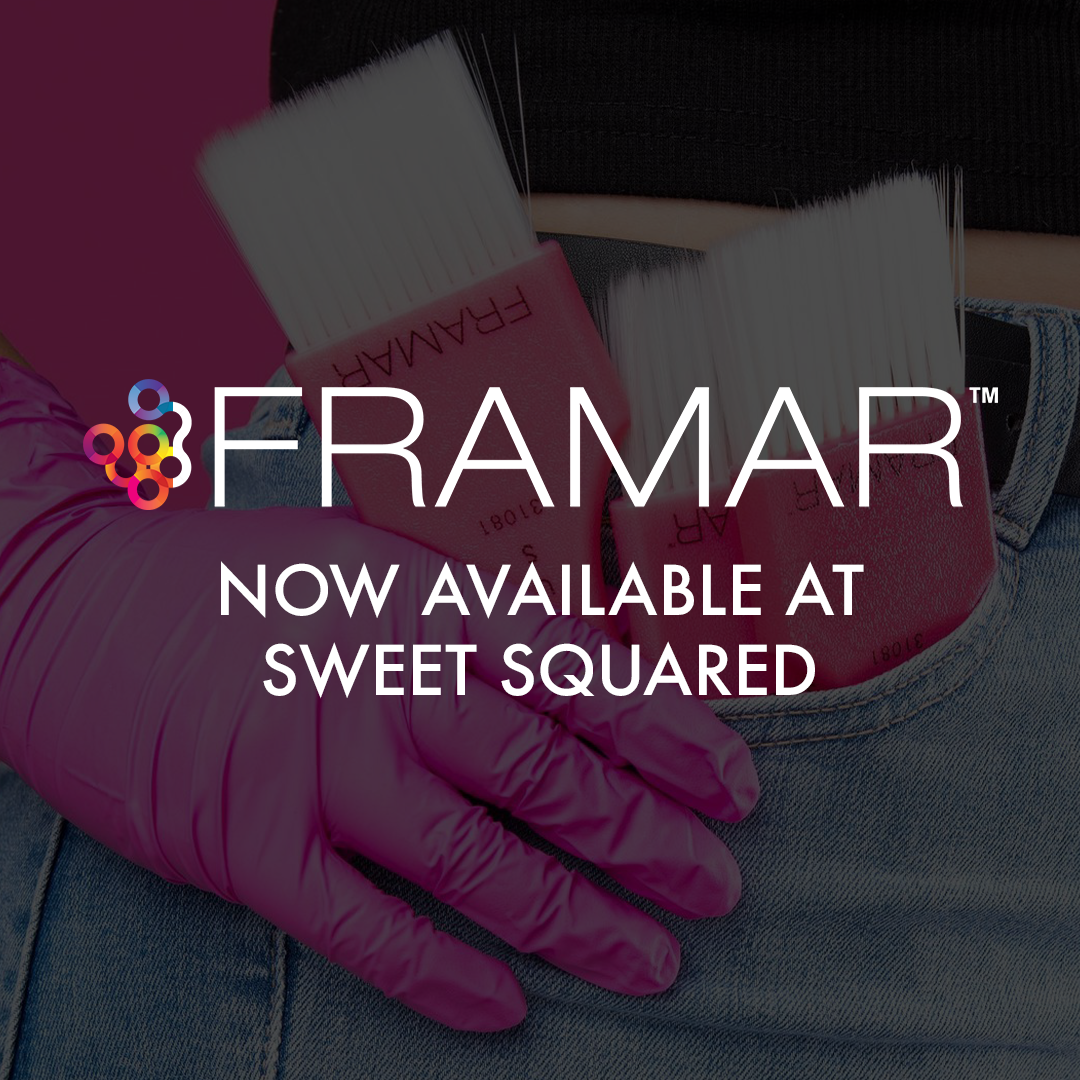 20% OFF FOR FIRST ORDERS ON FRAMAR

We are so excited to announce we have now launched our new brand FRAMAR to Sweet Squared.
FRAMAR is a Canadian brand of hair tools and accessories. Known by their unique and colorful designs, their products are distributed in over 70 countries. FRAMAR's innovative range of tint brushes, bowls, foils and clips are renowned for their quality, and for allowing hairdressers to give their clients accurate and long-lasting colour placement.
Interested in stocking FRAMAR in your salon? See below for must haves!!
FRAMAR Pinky Swear Detangle Brush is innovative and imaginative and is perfect for the professional stylist.
WHY YOU NEED IT:
Brush through wet or dry hair with ease.
Cover more surface area with larger paddle brush head.
Effortlessly detangles even the most stubborn knots pain free.
Ideal for all hair types. Extension and wig friendly.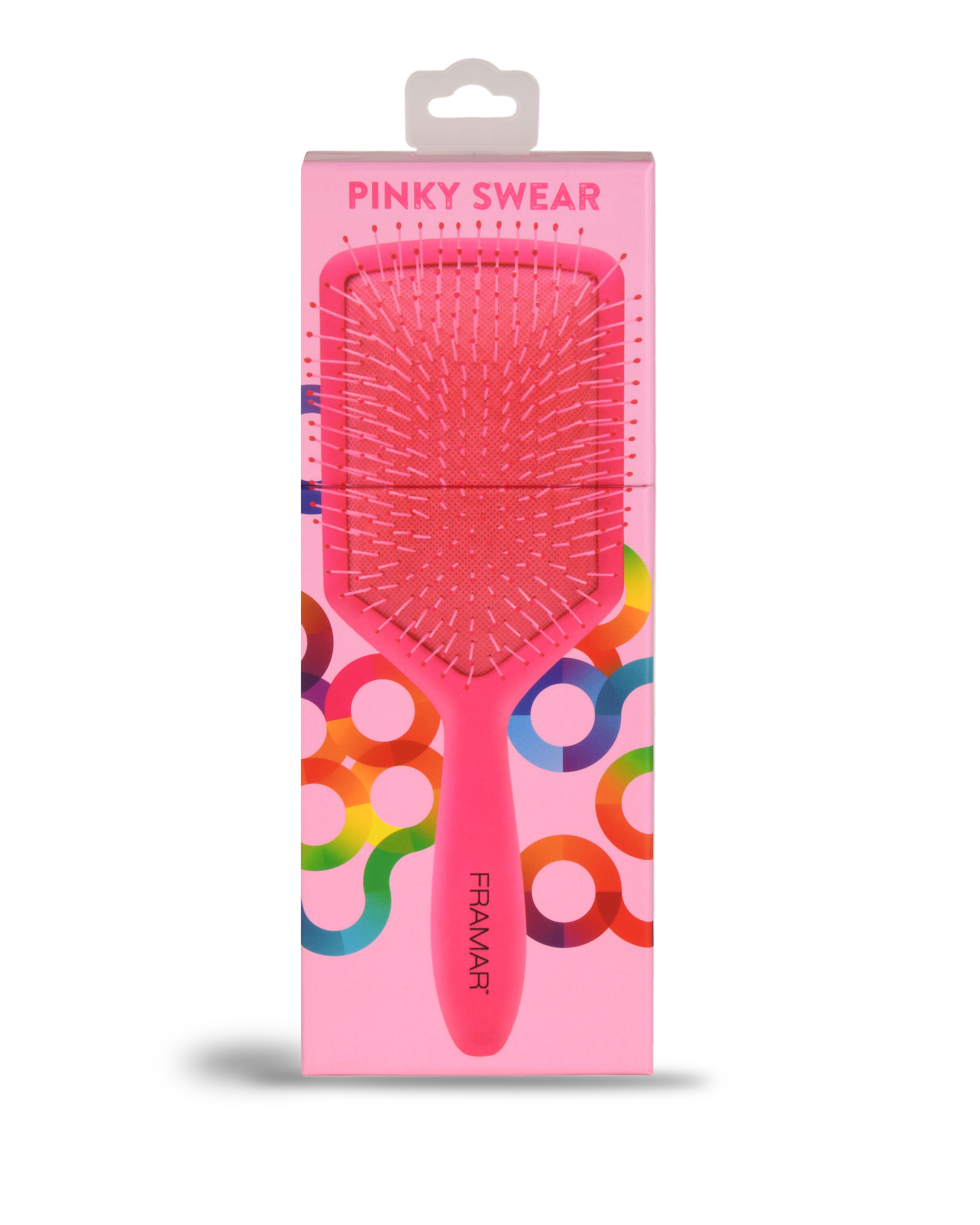 FRAMAR Myst Assist Pink is a perfectly even mist, it is easy to use as well as reusable and refillable!
WHY YOU NEED IT:
Perfectly even mist no matter how many times you pump it.

Easy to use, reusable & refillable.

Sprays up to 30% longer than other misting bottles.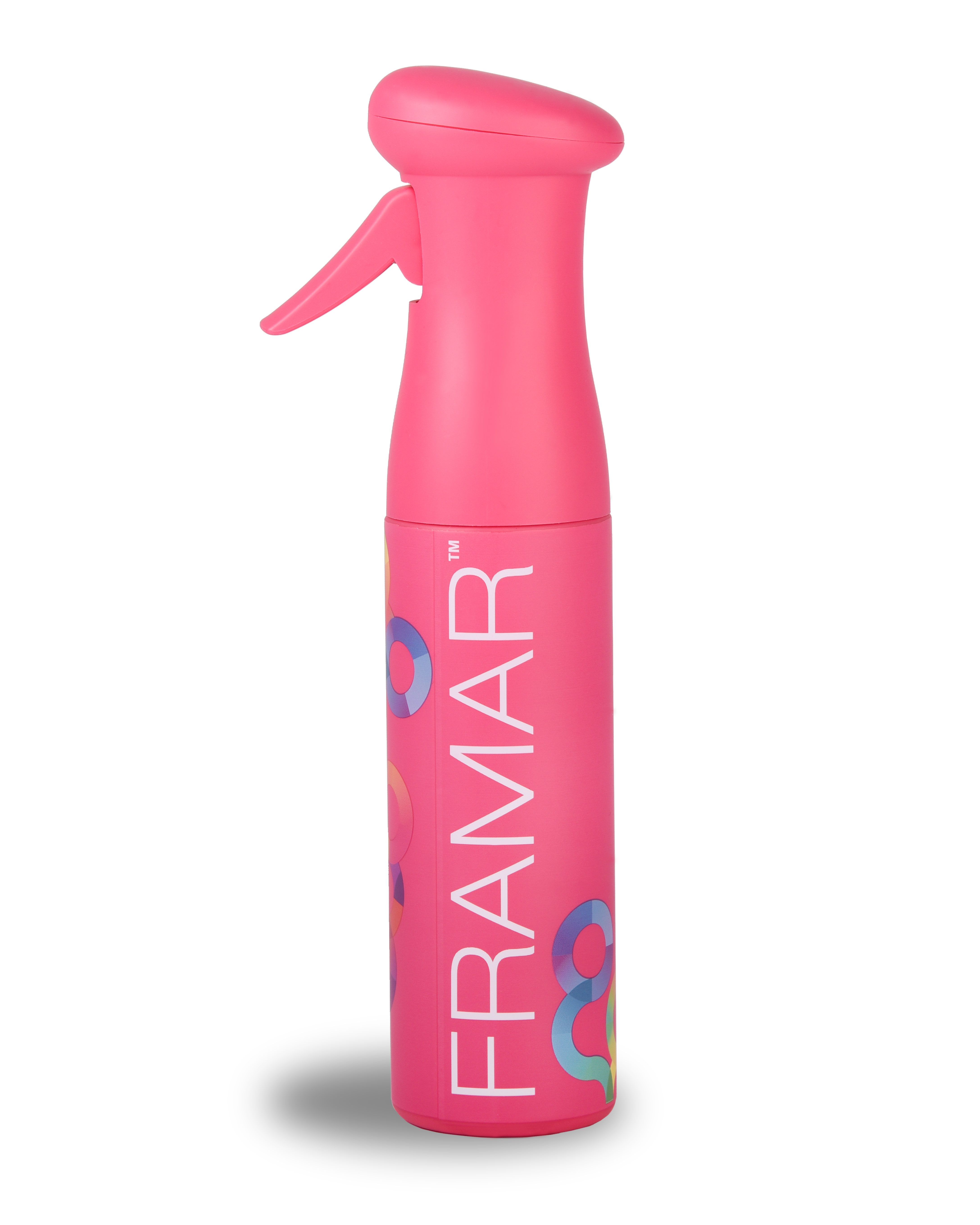 FRAMAR Color Brush is the original colour brush designed to be an instant classic.
WHY YOU NEED IT:
Framar's famous AccuSoft bristles are tapered to pick up and distribute color to hair evenly, quickly and precisely
Goldilocks would approve, this brush is not too big and not too small. Great for balayage and foil applications.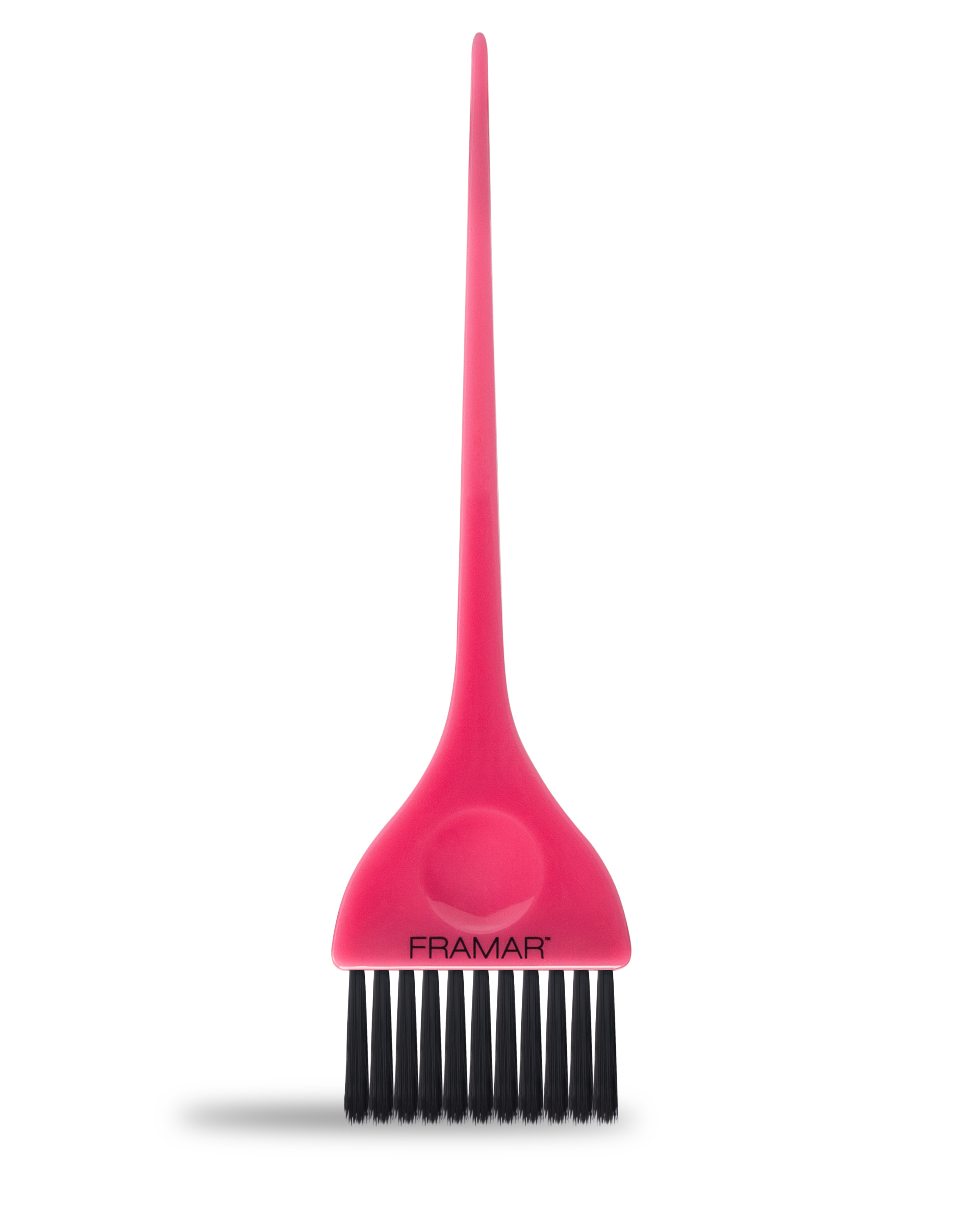 FRAMAR Party Animal - Pop Up is a fun new animal print foil will bring the jungle to salons across the nation. In gorgeous tan color with one of the trendiest patterns since the 70's, Carole Baskin is here for it!
WHY YOU NEED IT:
Limited edition leopard print foil will get all your clients posing for salon selfies!
Pre-cut and pre-folded foils that are ready when you are. No prep needed!
Embossed texture prevents foils from slipping so that you can breeze through any service.
Framar's first ever patterned foil!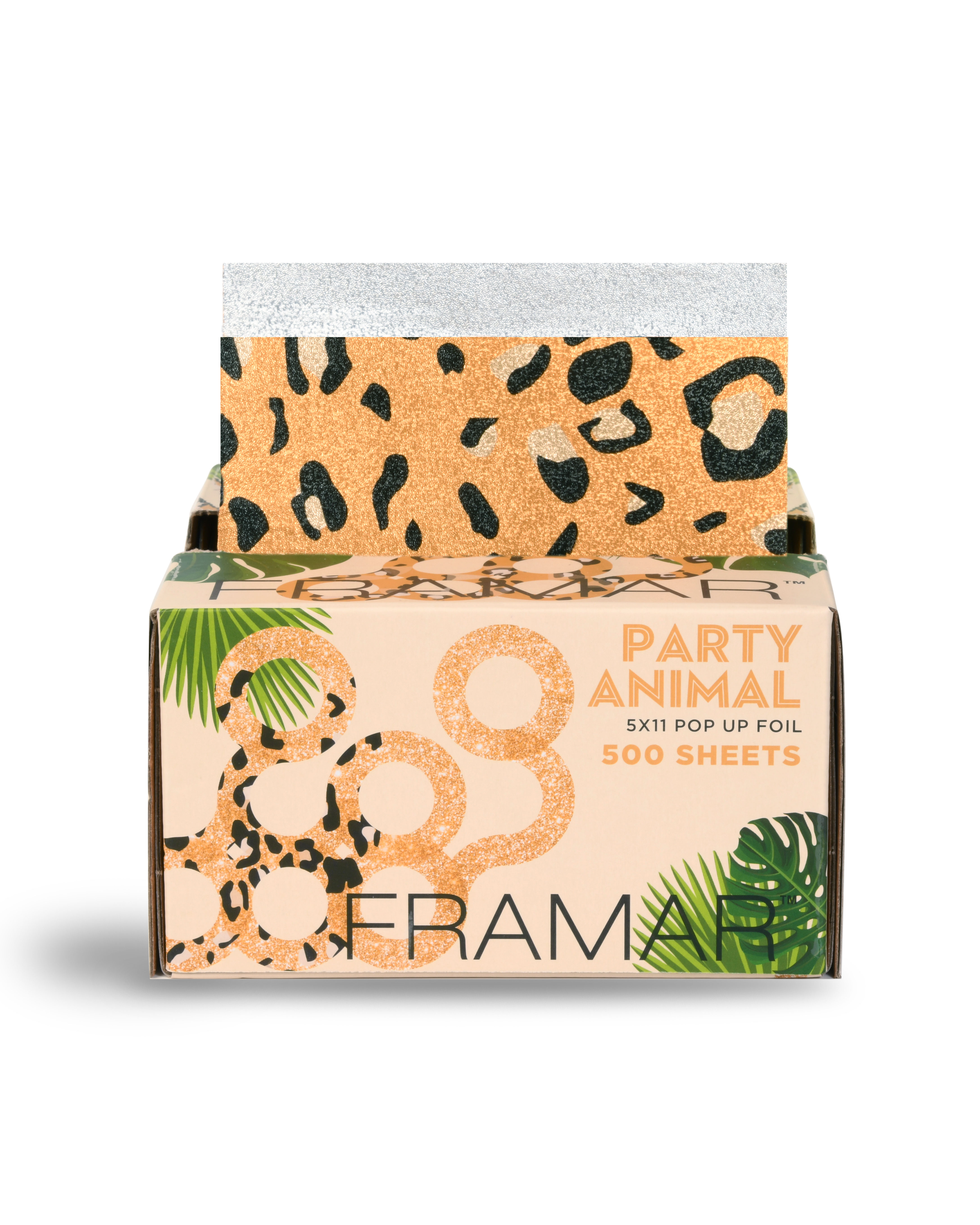 @sweetsquared.hair for any FRAMAR content and updates!