Spooky season is officially here, so it's only right that we pull together some chic Halloween-inspired nail designs for your upcoming appointments. We love Halloween as it gives you the chance to get really creative with all sorts of fun nail art and designs. Have a scroll and let's get some ideas flowing for Halloween 2022!
1. Ghost French Tips
First of all, how cute?! French tips have been (and still are) huge this year, so ghost Frenchies just make sense this Halloween.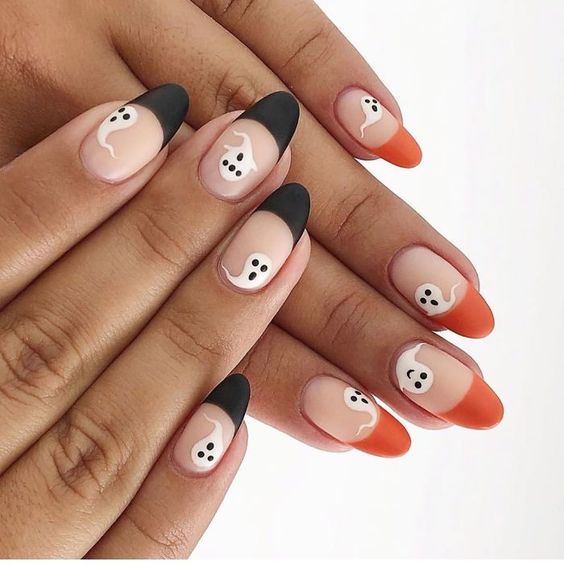 Credit: Bored Panda via Pinterest
2. Minimalistic Ghosts
For your clients who want to be a little more subtle with their Halloween nails this year.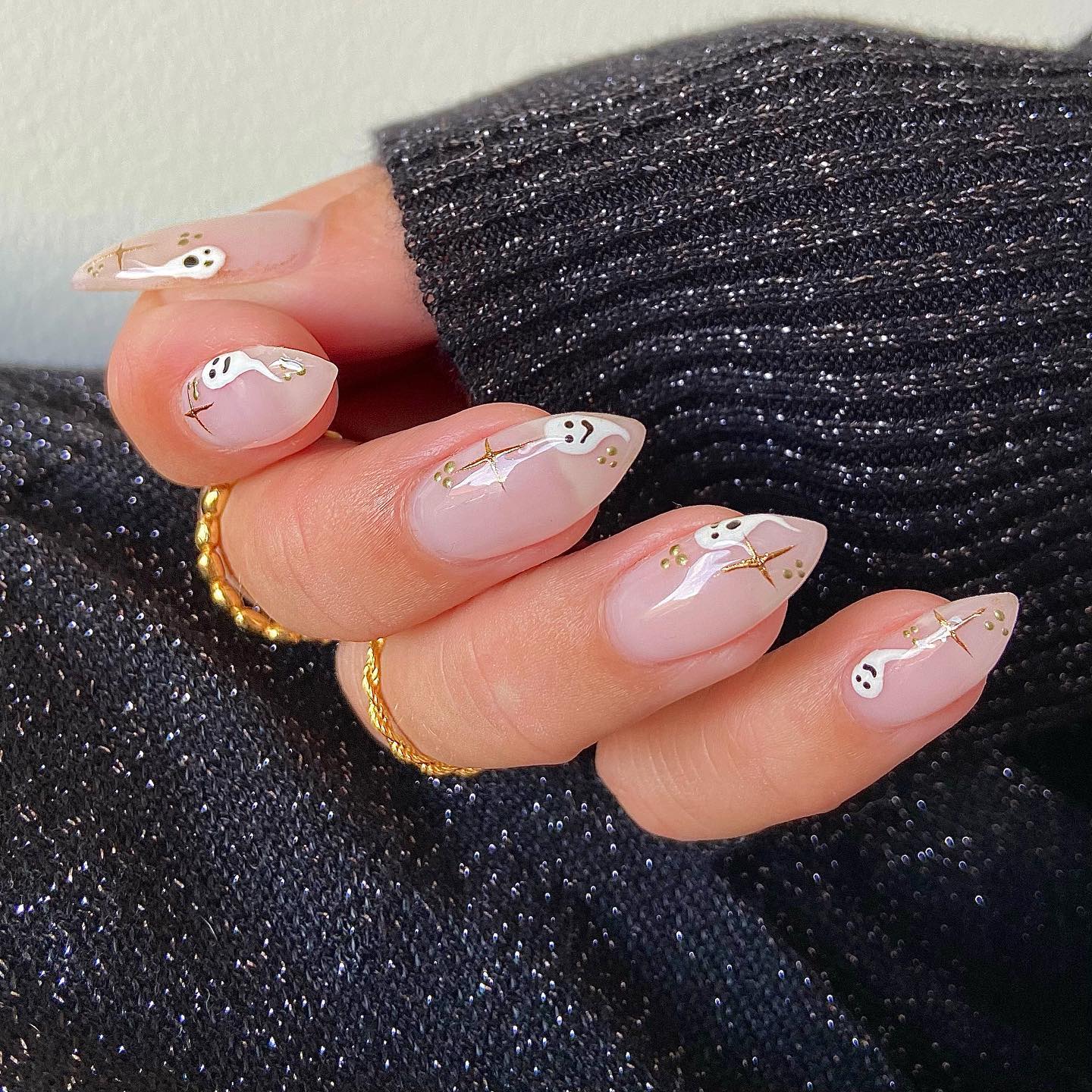 Credit: @nailperfectionbynatalie via Instagram
3. Ghost Nail Art Features
Okay, little ghosts are going to be everywhere this Halloween when it comes to nail art! This design is perfect if your clients just want a nail or two dedicated to spooky season and not their whole set.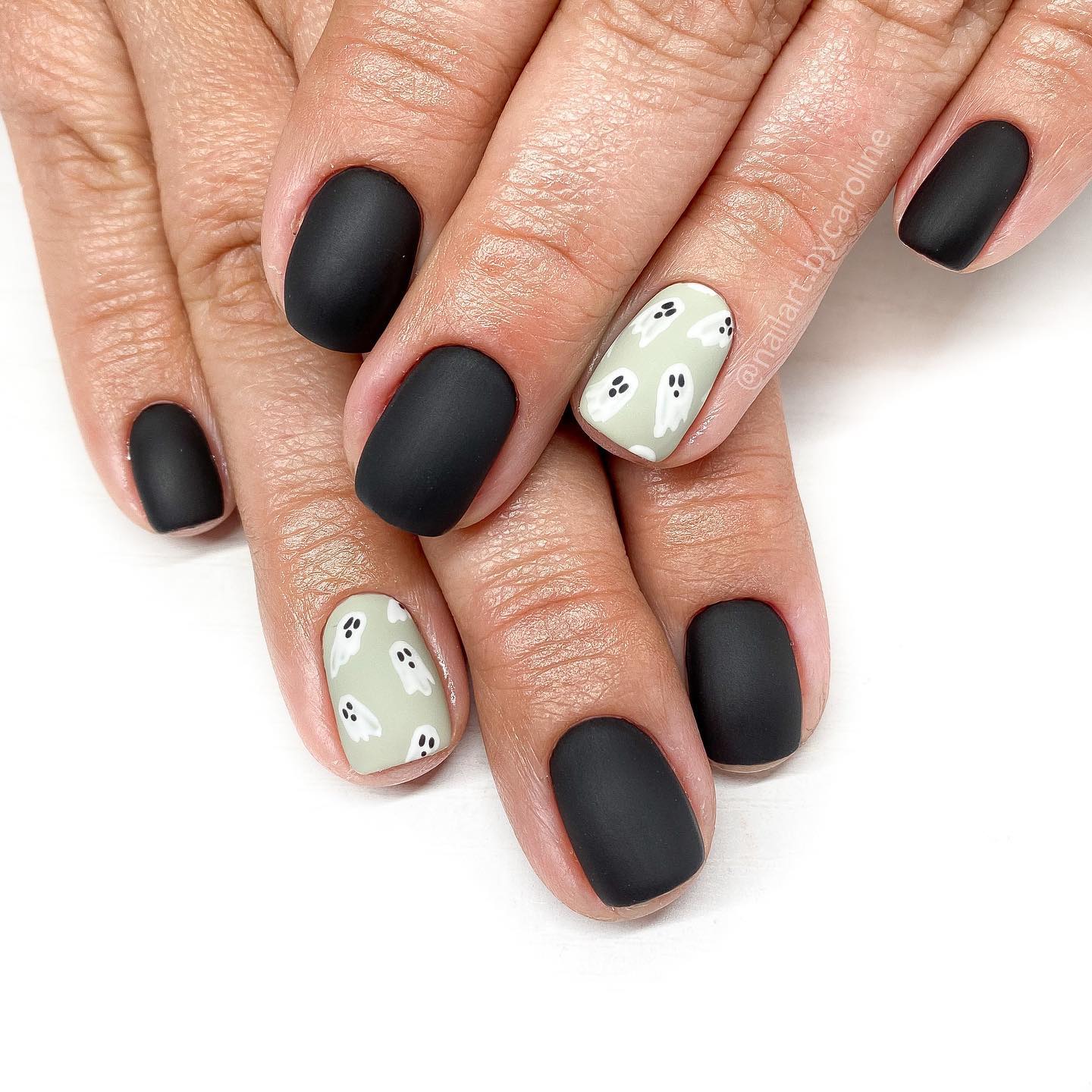 Credit: @nailart.bycaroline via Instagram
4. Spider Web Nails
The only time spider webs will be cute! This design looks particularly nice on almond-shaped nails like the above, however any nail shape would suit.
Credit: Itakeyou Wedding via Pinterest
5. Pumpkin Nails
Possibly the most autumny set of nails?! We love the orangey tones here, along with the lil' pumpkin on the fourth nail.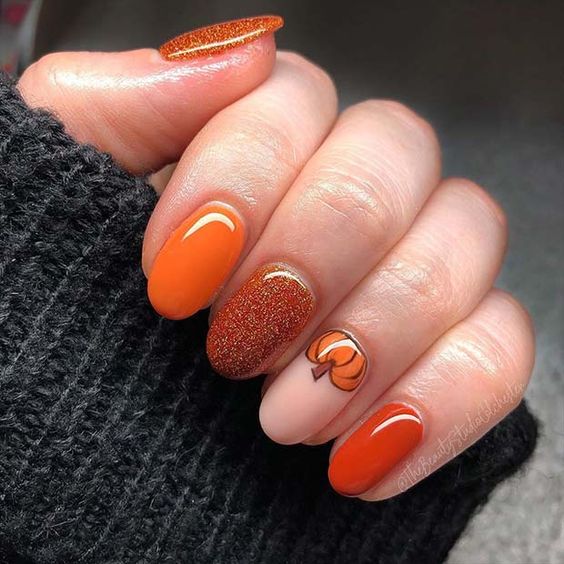 Credit: We Heart It via Pinterest
6. Pink Pumpkin Nails
Not the most traditional colour for Halloween but it works... ideal for clients wanting a girly spin on their Halloween nails this year.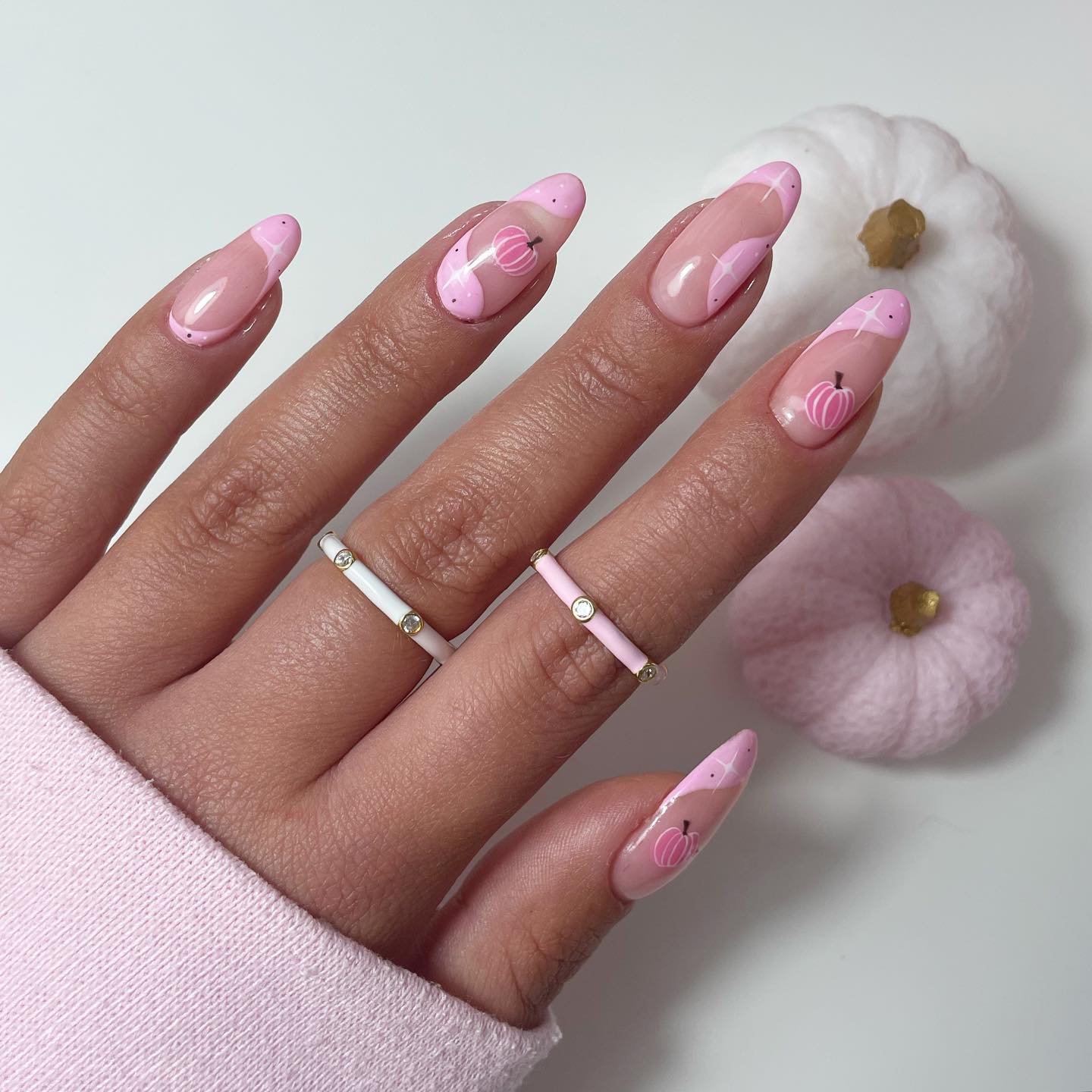 Credit: @naileditbeauty via Instagram
7. Bats and Black Cats Nails
It's not Halloween without bats and black cats. This design perfectly incorporates both into some intricate artwork.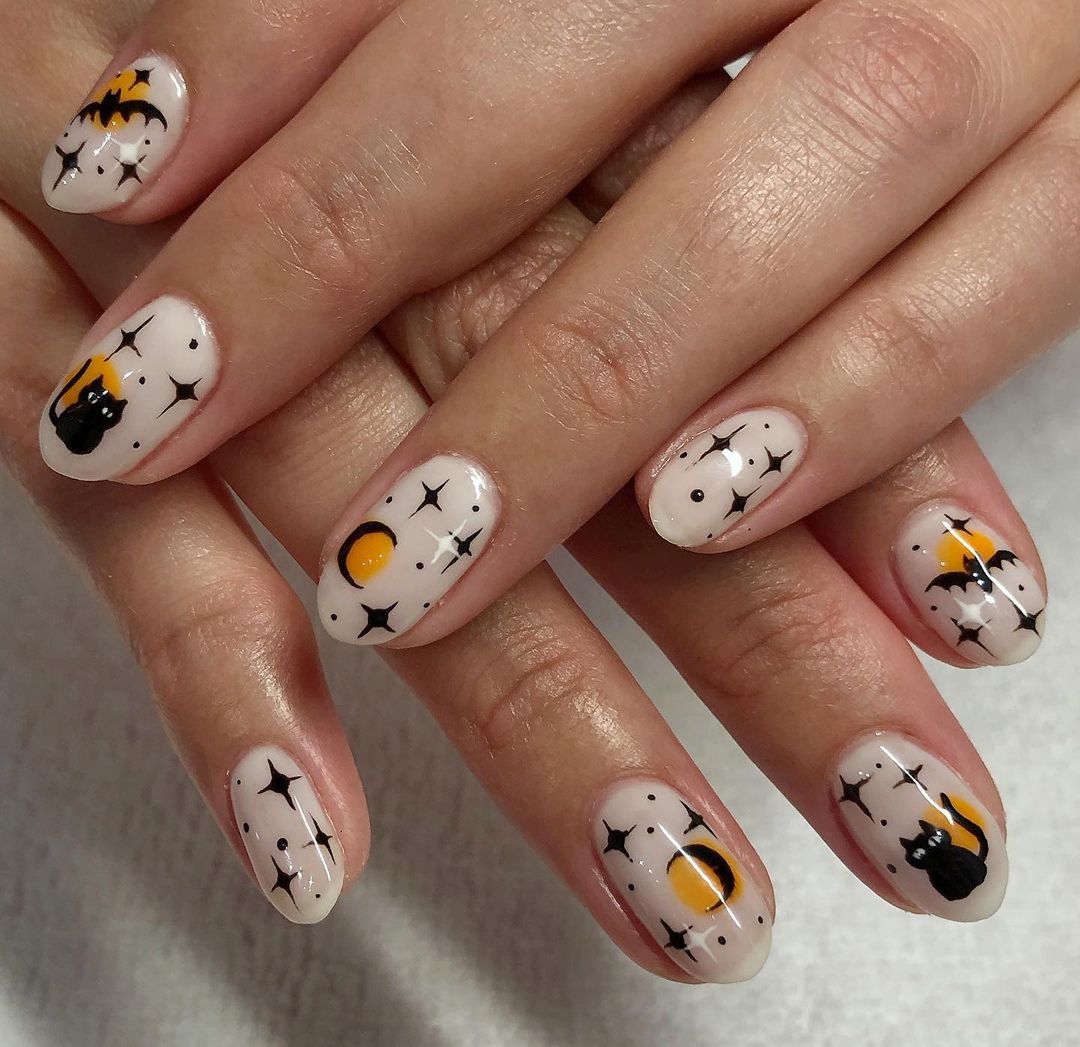 Credit: @lollipopnailstudio via Instagram
8. Cat Eye Nails
A simple yet effective design, again for your clients who prefer more subtle nail art for spooky season.
Credit: Total Beauty via Pinterest
9. Minimal Halloween Nails
The perfect combination of autumnal, rusty orange brown and cute Halloween designs.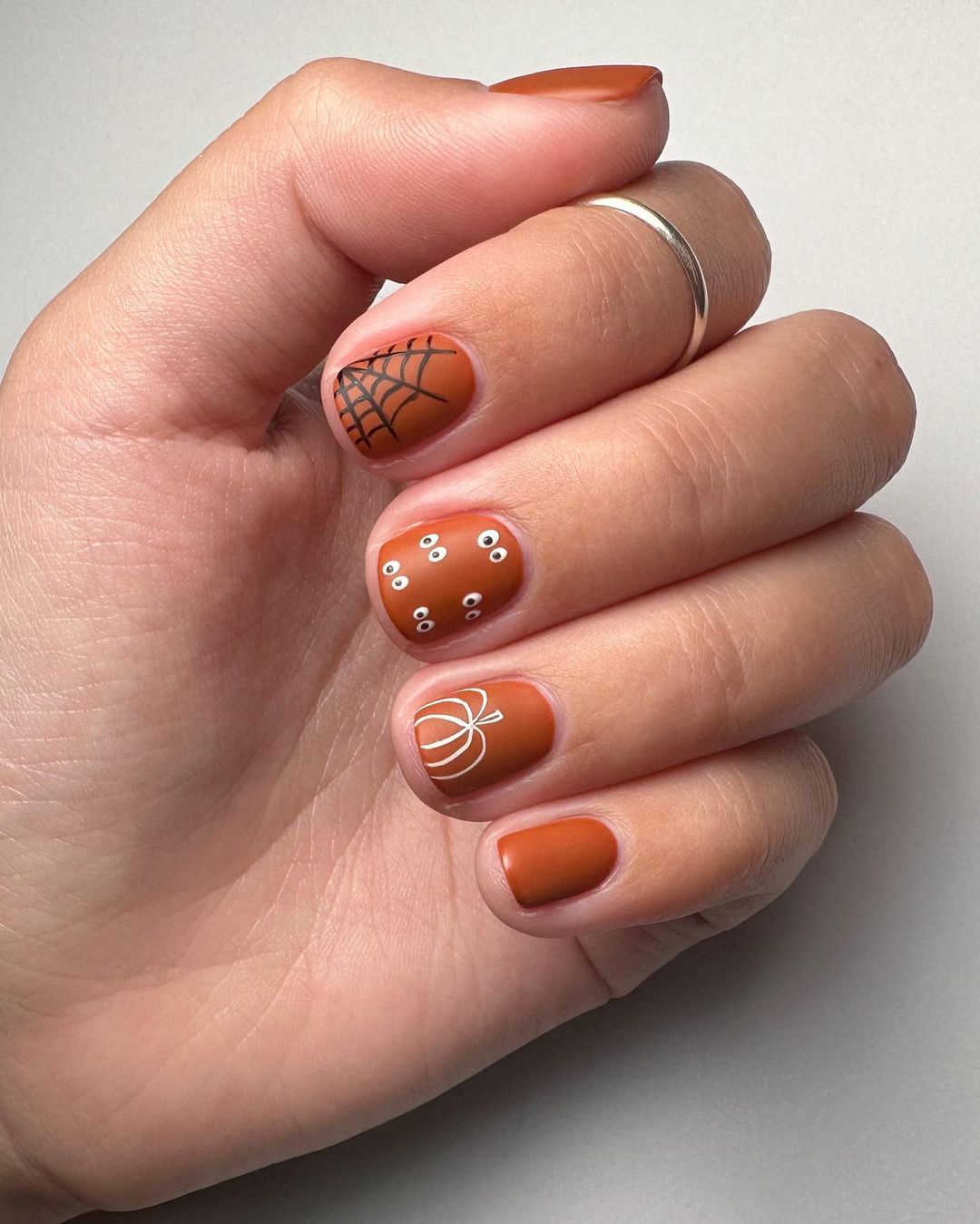 Credit: studiobarinails via Instagram
10. Stripped Back Halloween Nails
The ultimate set of natural and simplistic (and also really cute) Halloween nails, for those who just want a little something on their nails for spooky season!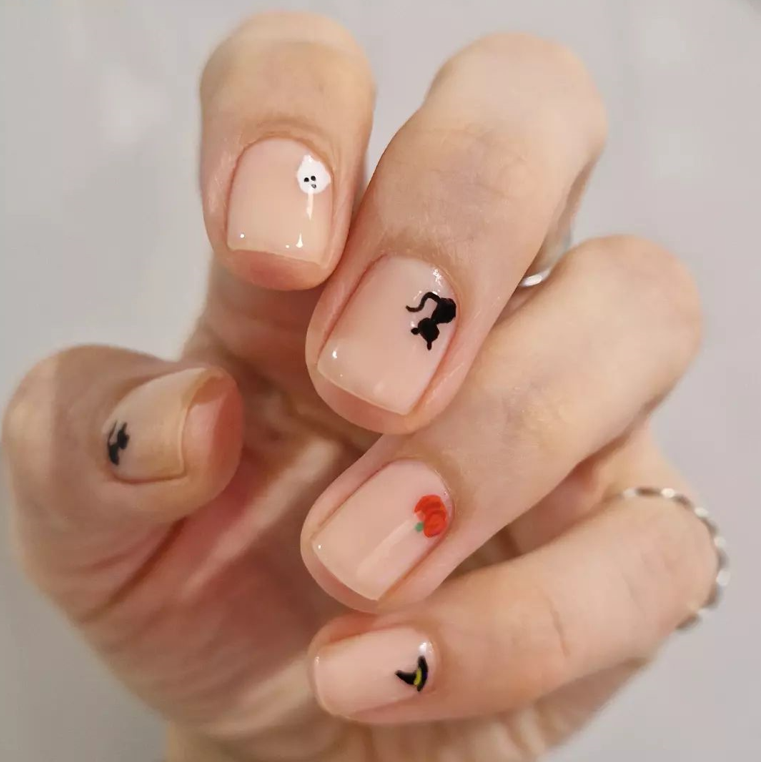 Credit: @snowball624 via Instagram