Skin hyperpigmentation is a concern for many beauty clients. It affects all ages, races and skin types. Today we'll look at treating this common skin condition in salon and with professional home care products from Nimue Skin Technology.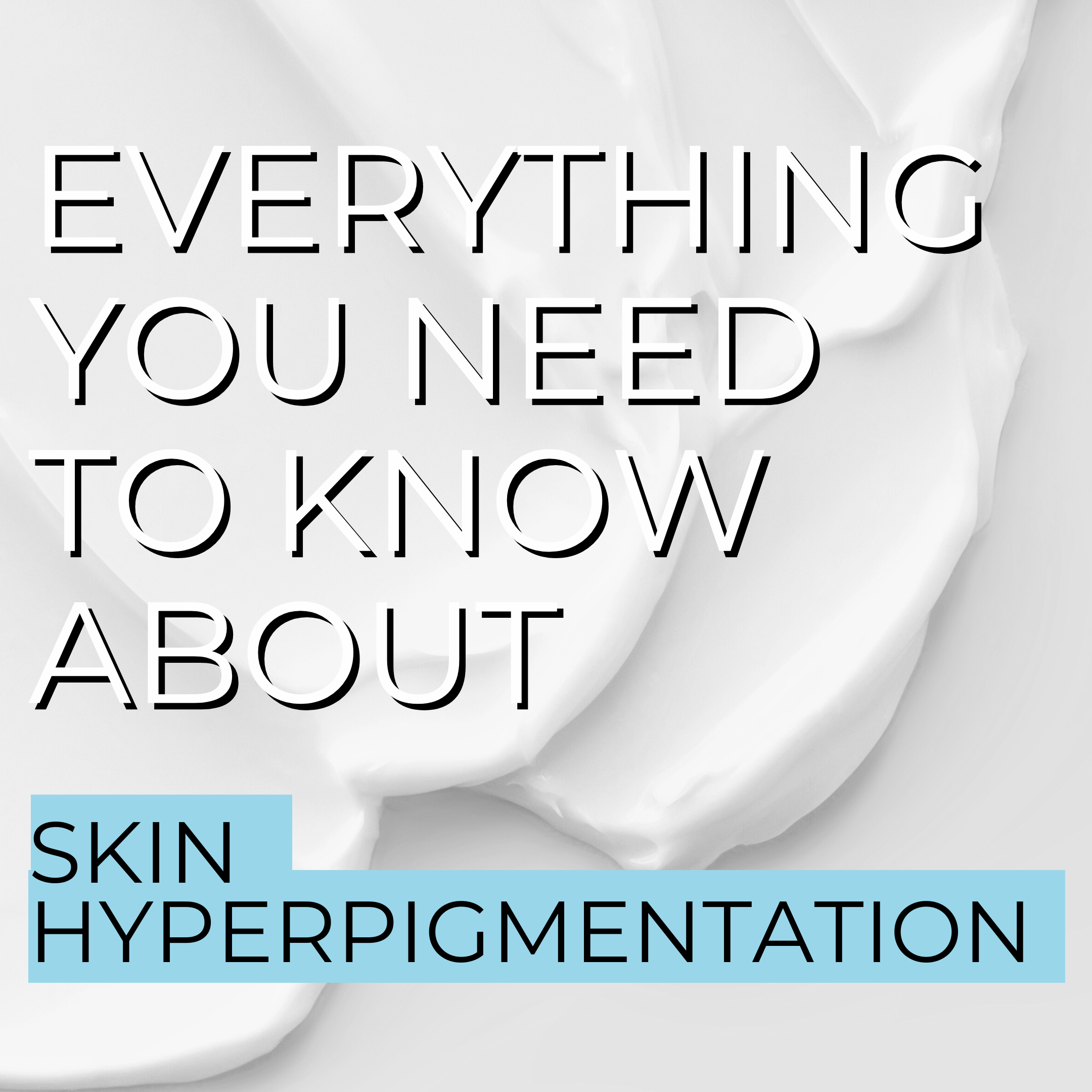 WHAT IS SKIN HYPERPIGMENTATION?
Hyperpigmentation happens when the skin overproduces the natural skin pigment melanin. Also known as Melasma, it can cause areas of skin to become darker than surrounding skin, which some clients will show concern about.
Whilst hyperpigmentation is a longer term condition and can take time to treat, there are several ingredients and products that help to prevent it and lessen its effects, both in salon and with clients' homecare routines.
WHAT CAUSES HYPERPIGMENTATION?
Often a concern during pregnancy, at times of intense stress or with the use of oral contraceptives, skin hyperpigmentation affects many women due to hormonal changes and medication.
Sun damage is also a prime culprit for hyperpigmentation, as melanin protects the skin against sun damage.
TIP: Always advise clients to wear a high UVA and UVB factor sunscreen everyday and all year round, such as Nimue's Sun-C SPF 50.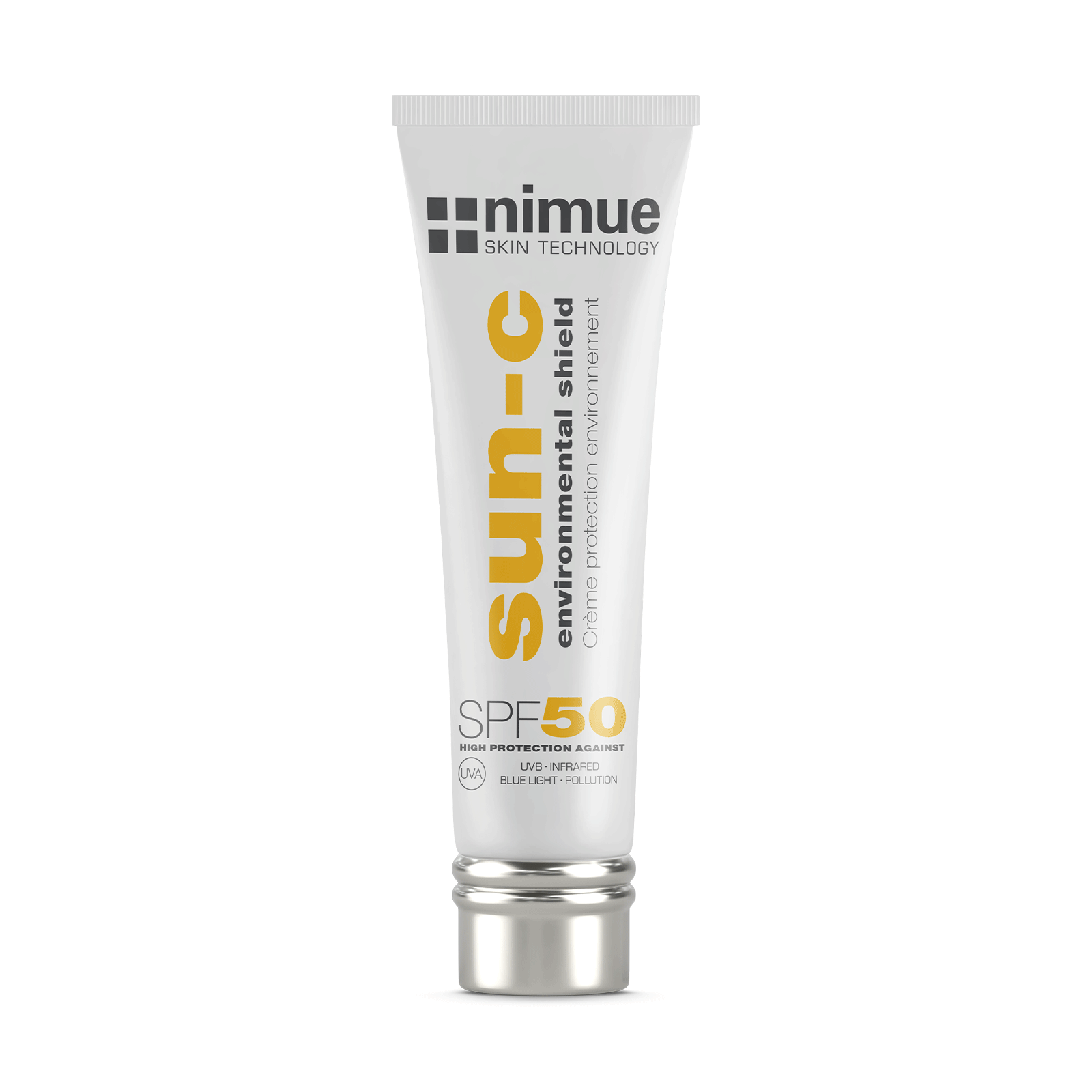 Those with sensitive skin that easily develop hyperpigmentation will know that dark spots can develop after any inflammation or injury to the skin, from cuts and burns, to rashes or even acne and insect bites. It's important to let the skin heal without picking at any spots or scabs to avoid extra production of melanin.
So if your client has age spots, dark patches or skin discolouration, there are some professional skin care products that will help to lessen their appearance over time.
Nimue's Hyperpigmented Retail Starter Pack helps clients treat hyperpigmentation at home.
HOW TO TREAT HYPERPIGMENTATION
To prevent hyperpigmentation, always advise a high factor UVA and UVB sunscreen every day, including in the winter months. Make sure your clients reapply every two hours, to ensure maximum protection from the sun's harmful rays. Avoid excess damage after any acne breakouts by not picking at spots or scabs.
Once hyperpigmentation has occurred, treating it needs to target all aspects of the melanin formation process. There are some key ingredients that will help to lessen the appearance of hyperpigmented skin:
Ingredients such as pigment inhibitors, antioxidants such as Niacinamide, Vitamin C, Retinol and a blend of Alpha Hydroxy Acids in the right concentration and strength can assist in alleviating hyperpigmentation.
Glycolic Acid is a plant-based ingredient that speeds up cell turnover, allowing hyperpigmented skin cells to be shed to reveal the new, undamaged skin beneath. It's often used in skincare clinics and by dermatologists as part of a chemical peel that's designed to leave the skin more even in both colour and texture.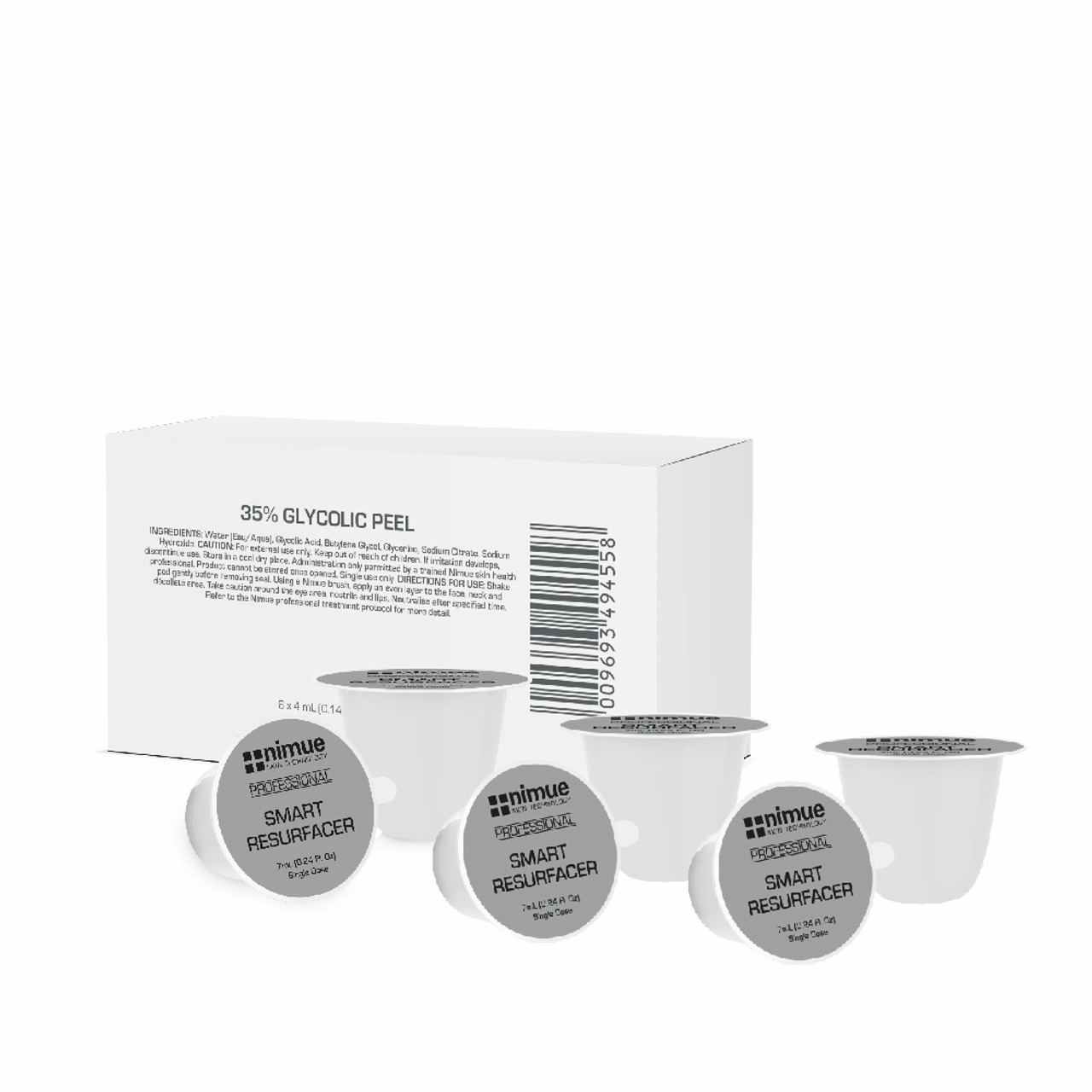 Nimue's Smart Resurfacer treatment (above) uses 35% Glycolic Acid to help treat hyperpigmentation concerns.
Another common foundation for chemical peels, lactic acid, is considered a milder option than glycolic acid, and so works well for sensitive skin types. In addition to evening out skin tone, lactic acid is also believed to minimise pore size and improve texture.
If you'd like to know more about training in Nimue Skin Technology to help your clients with their skin concerns, click here.
YOU MIGHT ALSO LIKE: