Is your appointment book full of clients who are booked in for their Easter nails? Now that spring is finally here (yay!) and Easter bank holiday weekend is fast approaching, we thought it might be useful to provide you with some inspo for some cute Easter and spring nail designs ahead of your upcoming appointments. You can thank us later!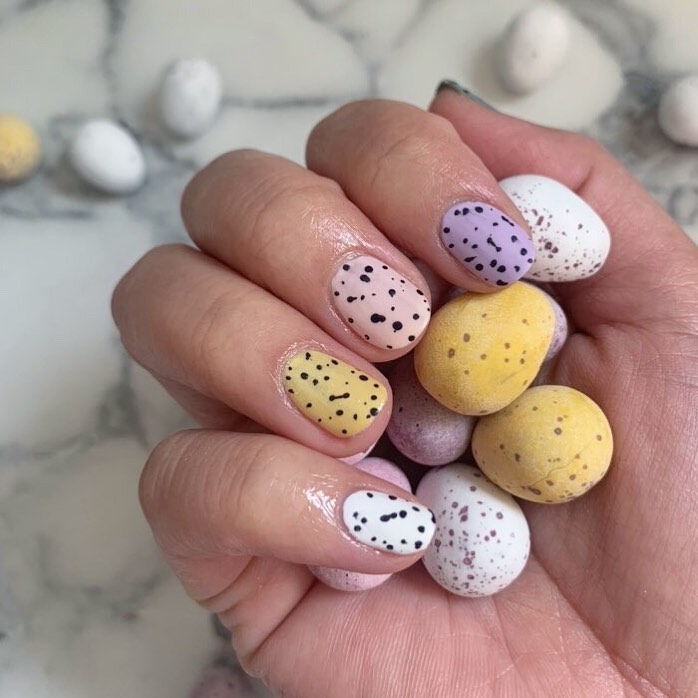 1) What do you get when you incorporate the nation's favourite Easter chocolate into nail art?Of course, it's Mini Egg nails! It looks like this nail design is as popular and addictive as Mini Eggs themselves and we can see why!
Credit: @plasterbeauty via Instagram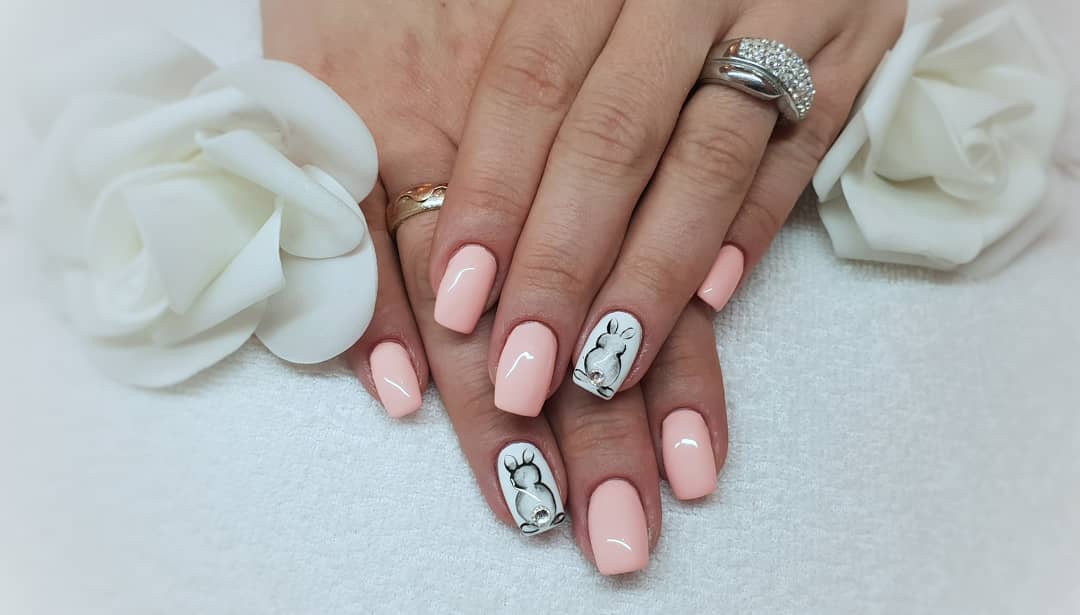 2) Possibly the cutest Easter-inspired nail design? We 100% think so. A must for anyone who loves animals!
Credit: @mpm_nailart via Instagram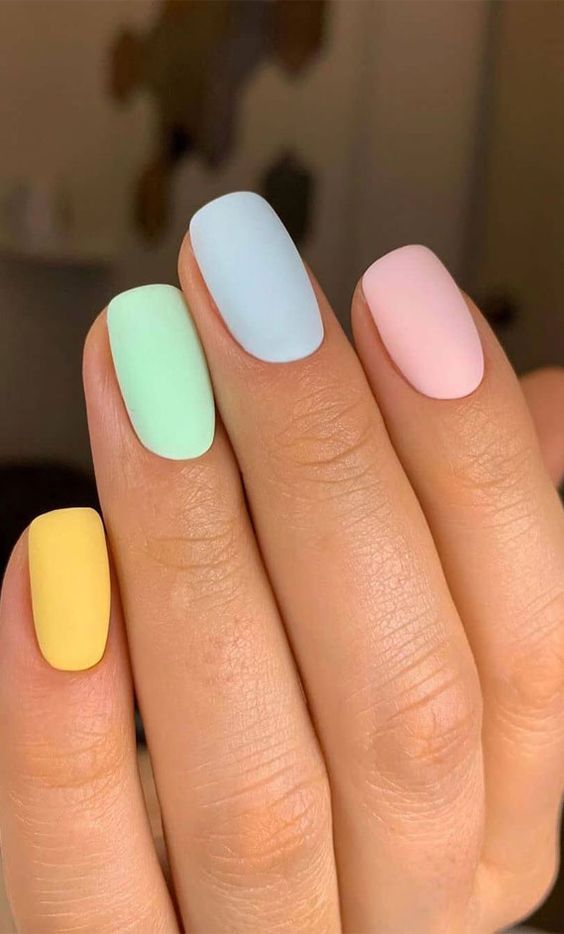 3) Now, it wouldn't be a Spring and Easter nails inspo blog without featuring some gorgeous pastel shades. Sometimes, less really is more.
Credit: Fab Mood Inspiration via Pinterest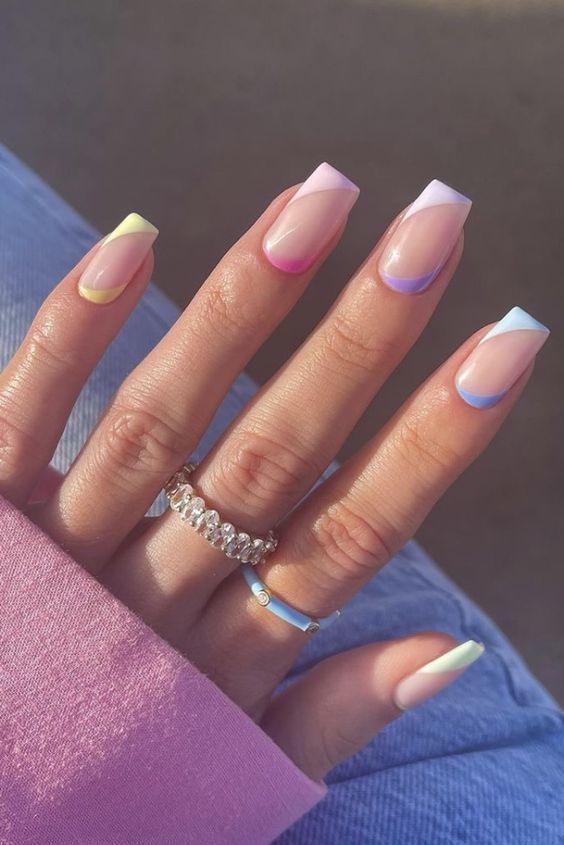 4) For those loving pastel shades but wanting a slight variation, this design is the one. We love the simplicity of adding a tip to the bottom of the nail, as well as at the top – a trend we can expect to see throughout 2022!
Credit: Your Classy Look via Pinterest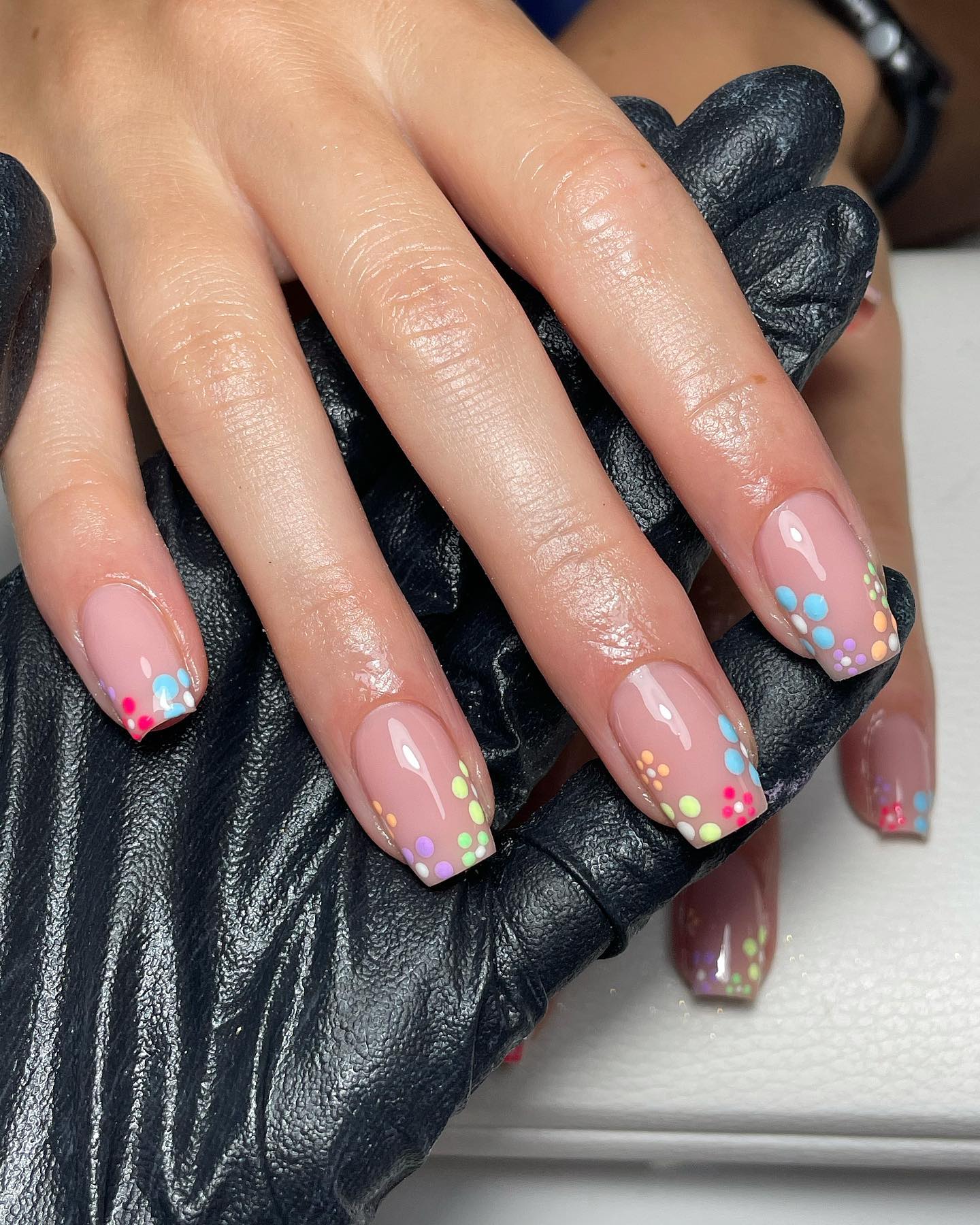 5) Neutrals but make it floral and cute. An ideal manicure for those who usually keep it neutral but want a touch of Spring in their nails.
Credit: @clairestarknailartist via Instagram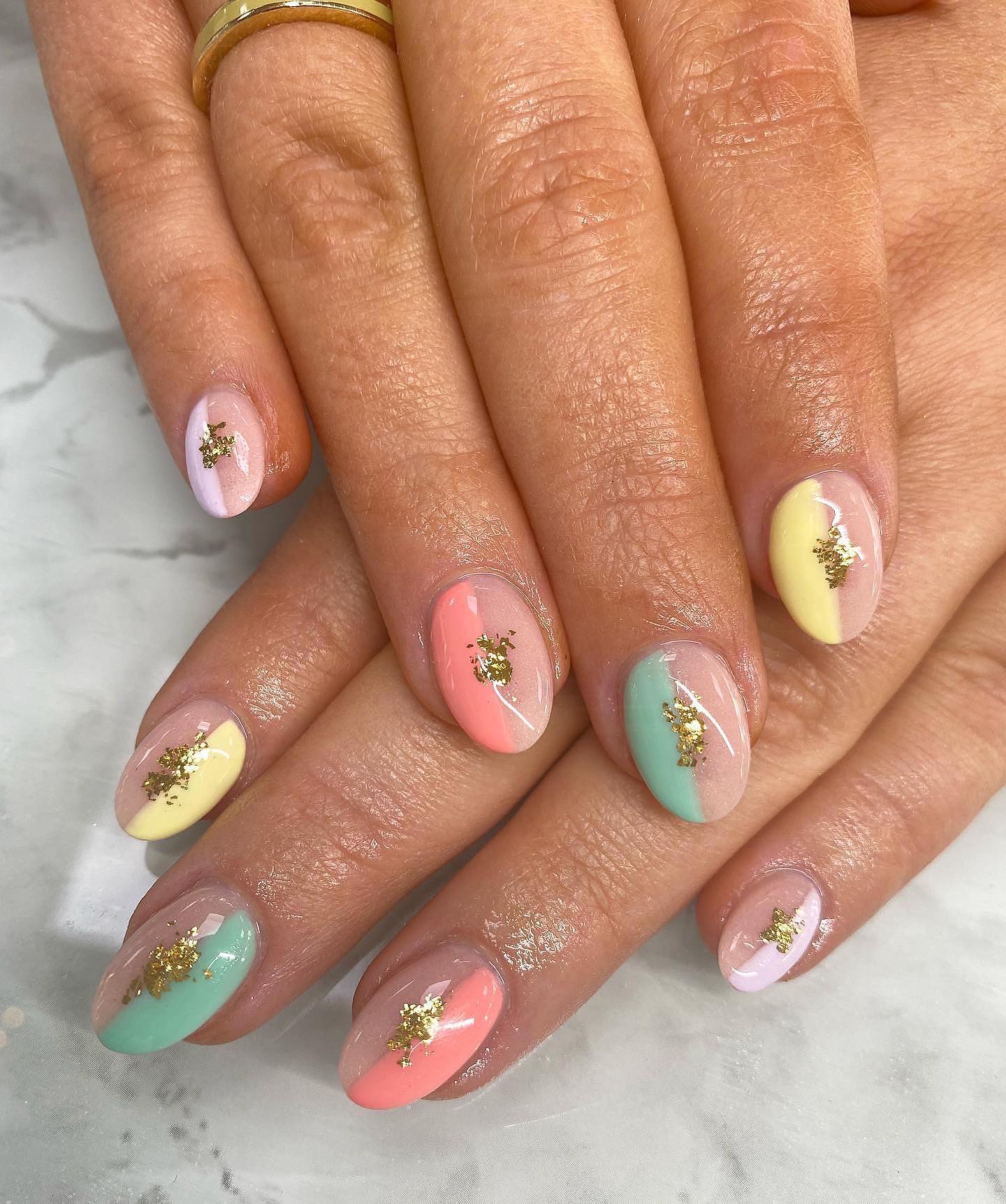 6) Another pastel colour combination but this time including gold glitter... we are so here for it! The combination you didn't know you and your clients needed until now.
Credit: @daydreamsbeautylounge via Instagram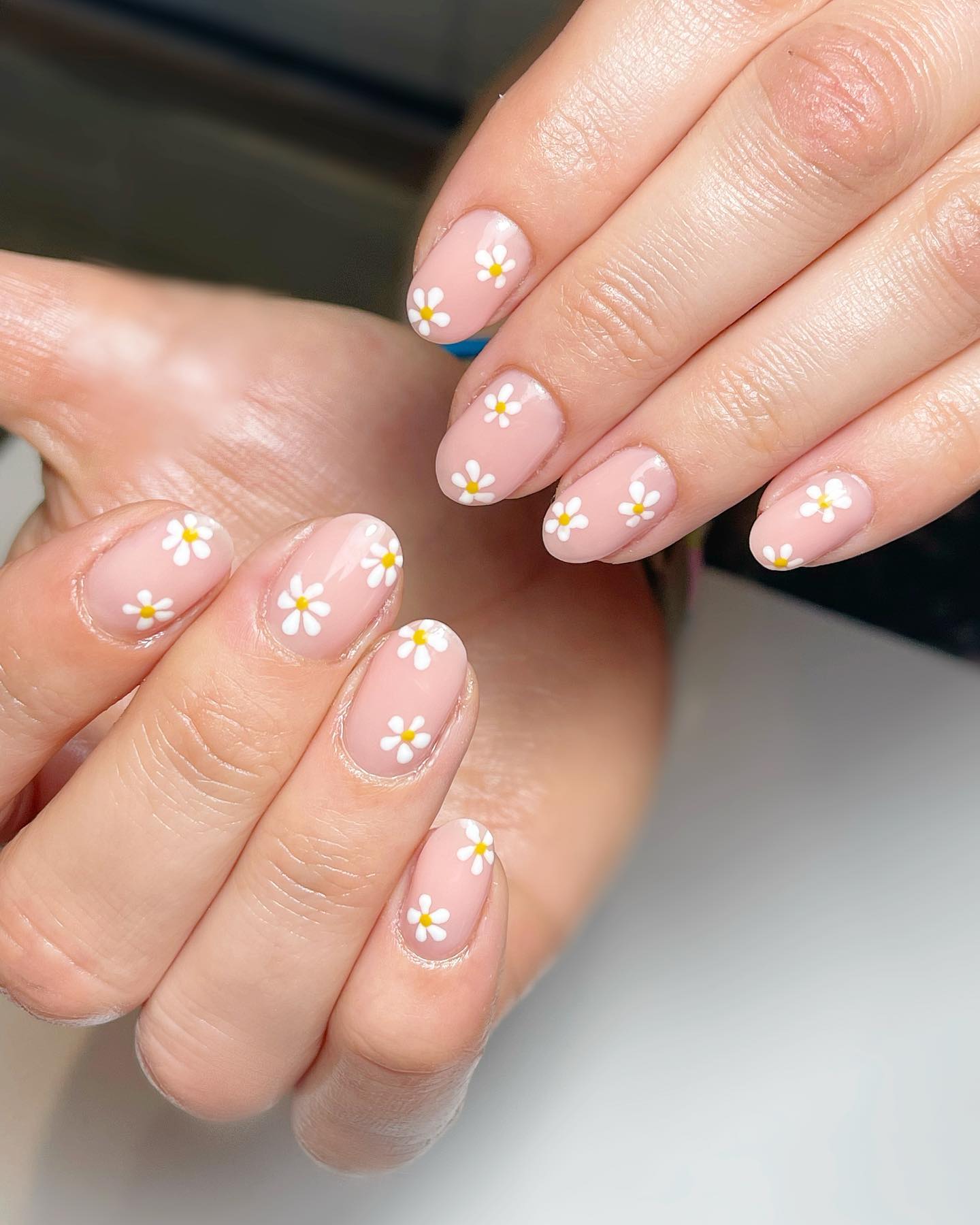 7) Simple but so effective. Daisys are key players during the Spring and it's only right that they're incorporated into your Easter nail designs this year (if they're not already!)
Credit: @samsnailscamb via Instagram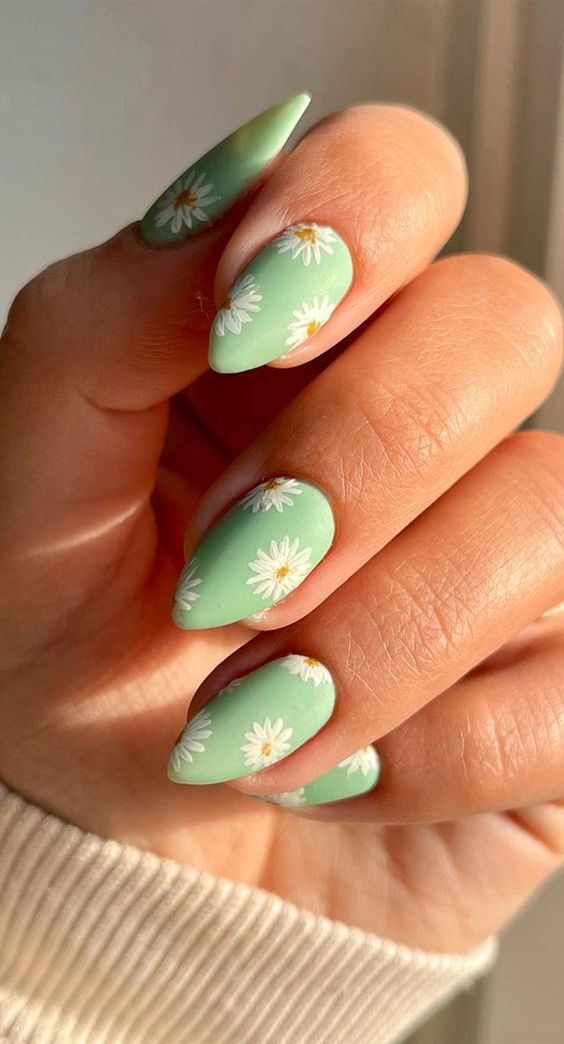 8) Daisy print and a pretty, sage green shade – this design couldn't scream Spring more if it tried. A complete 10/10 Easter manicure.
Credit: Fab Mood Inspiration via Pinterest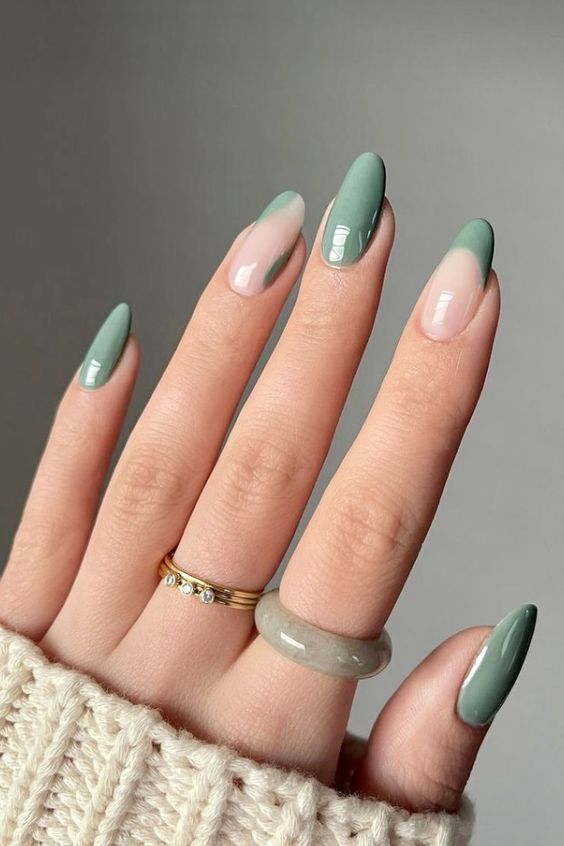 9) Sage green is here to stay this Spring... and we're not complaining! We love how this design alternates between covering the full nail, the tip of the nail or the sides of the nail with swirls.
Credit: Your Classy Look via Pinterest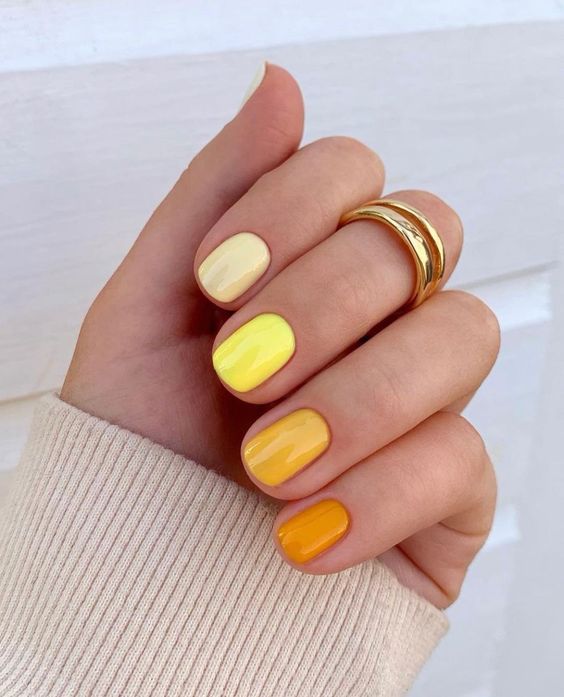 10) Yellow. The ultimate colour of Spring and just look at all those shades. A key staple for your clients' Easter nail designs every year!
Credit: Oge Enyi via Pinterest