The cold, winter weather is definitely amongst us (sigh). However, that also means that wintery and festive nail designs are in high demand, and we are absolutely here for it! Whatever your take is on winter nail designs, there is something out there for all of your clients. Whether it be the gorgeous, on-trend forest green (which seems to be everywhere at the moment), or more of a traditional, festive glittery red - seasonal nail designs are limitless and so much fun to create!
We know that your clients look forward to that all-important, annual Christmas nail appointment so we thought it might be good to provide some extra inspo for your festive nail designs this year. You can thank us later!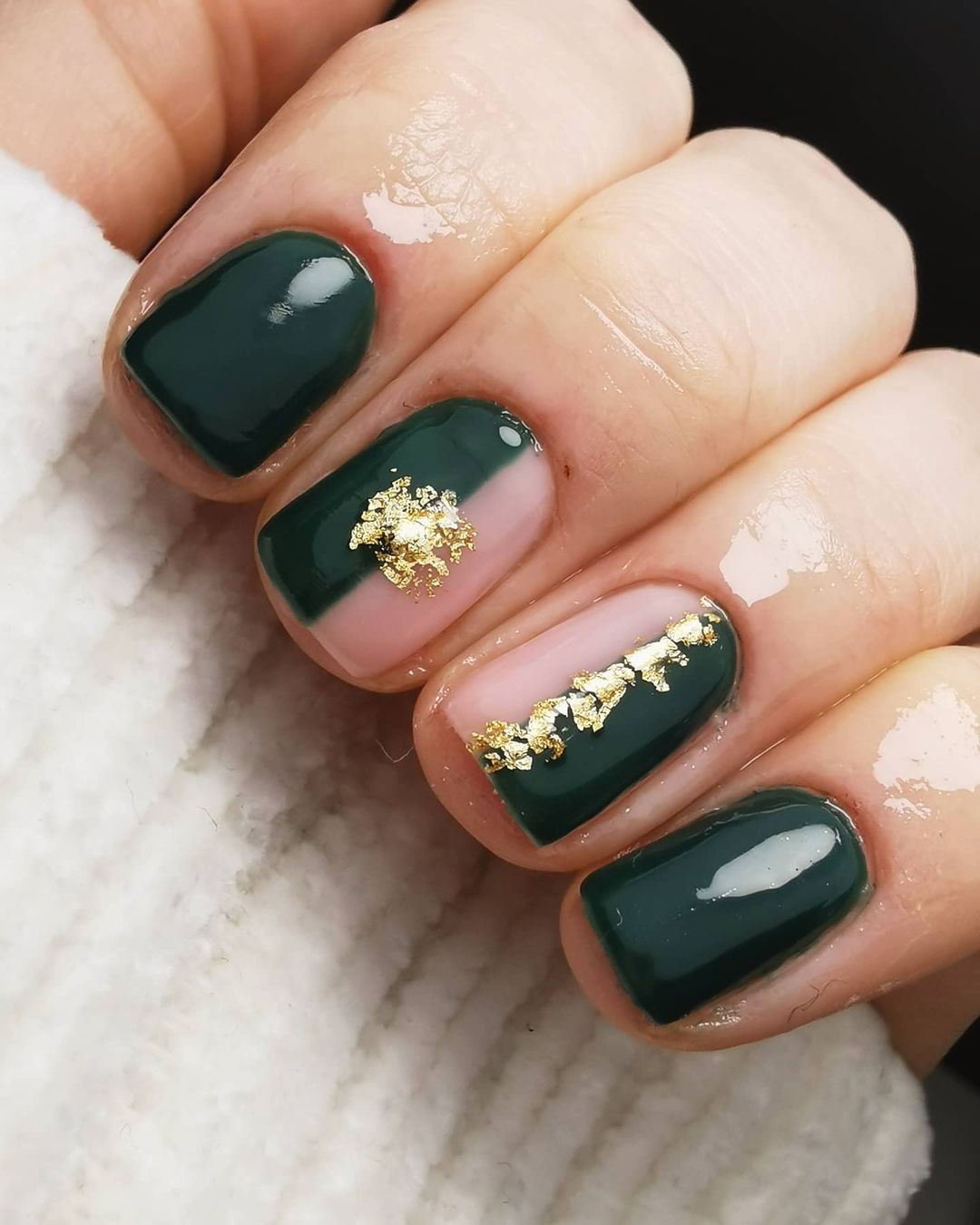 1) Dark forest green paired with nude and gold shimmer? The dreamiest combo.
Credit: @_thepamperroom via Instagram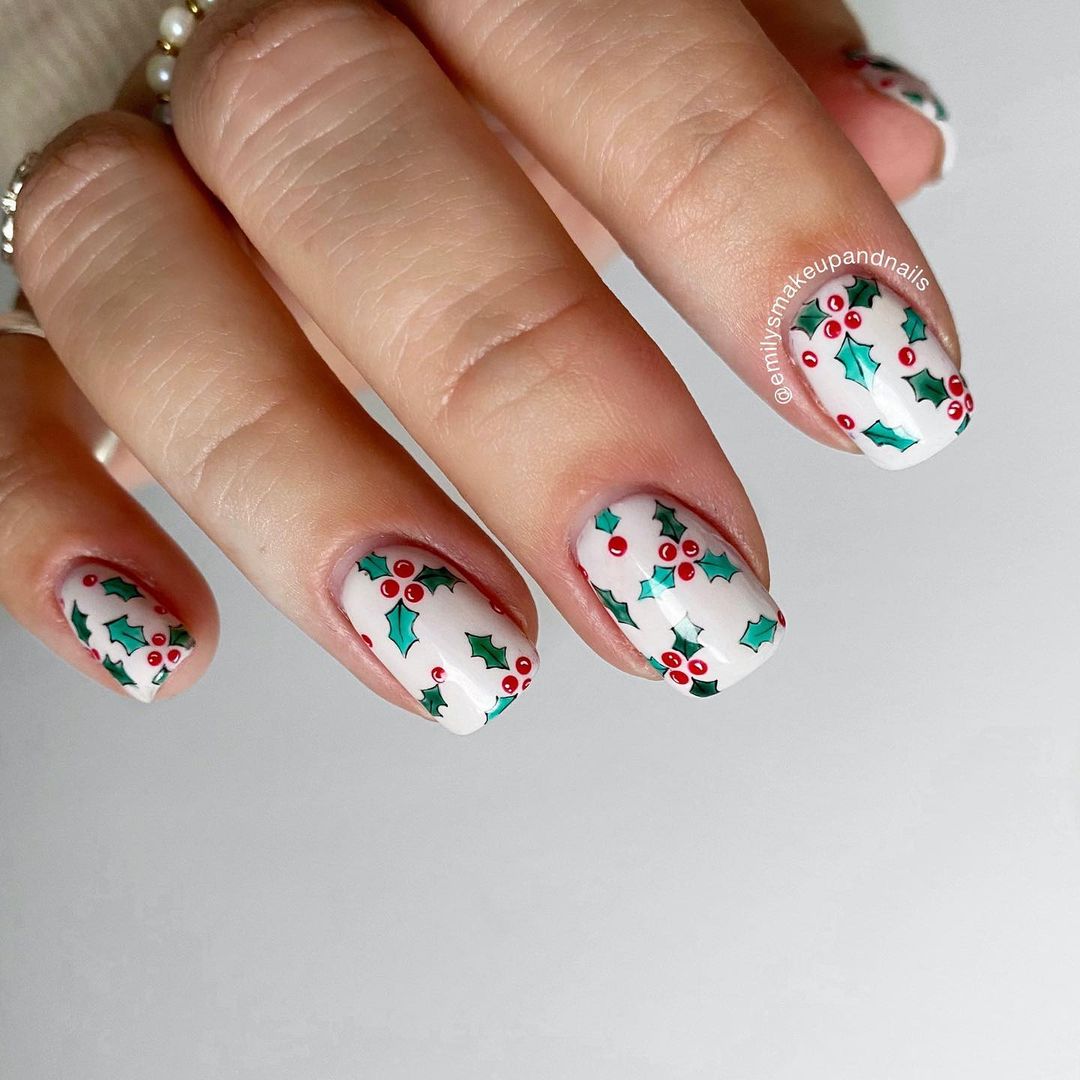 2) The cutest little holly nail design we ever did see.
Credit: @emilysmakeupandnails via Instagram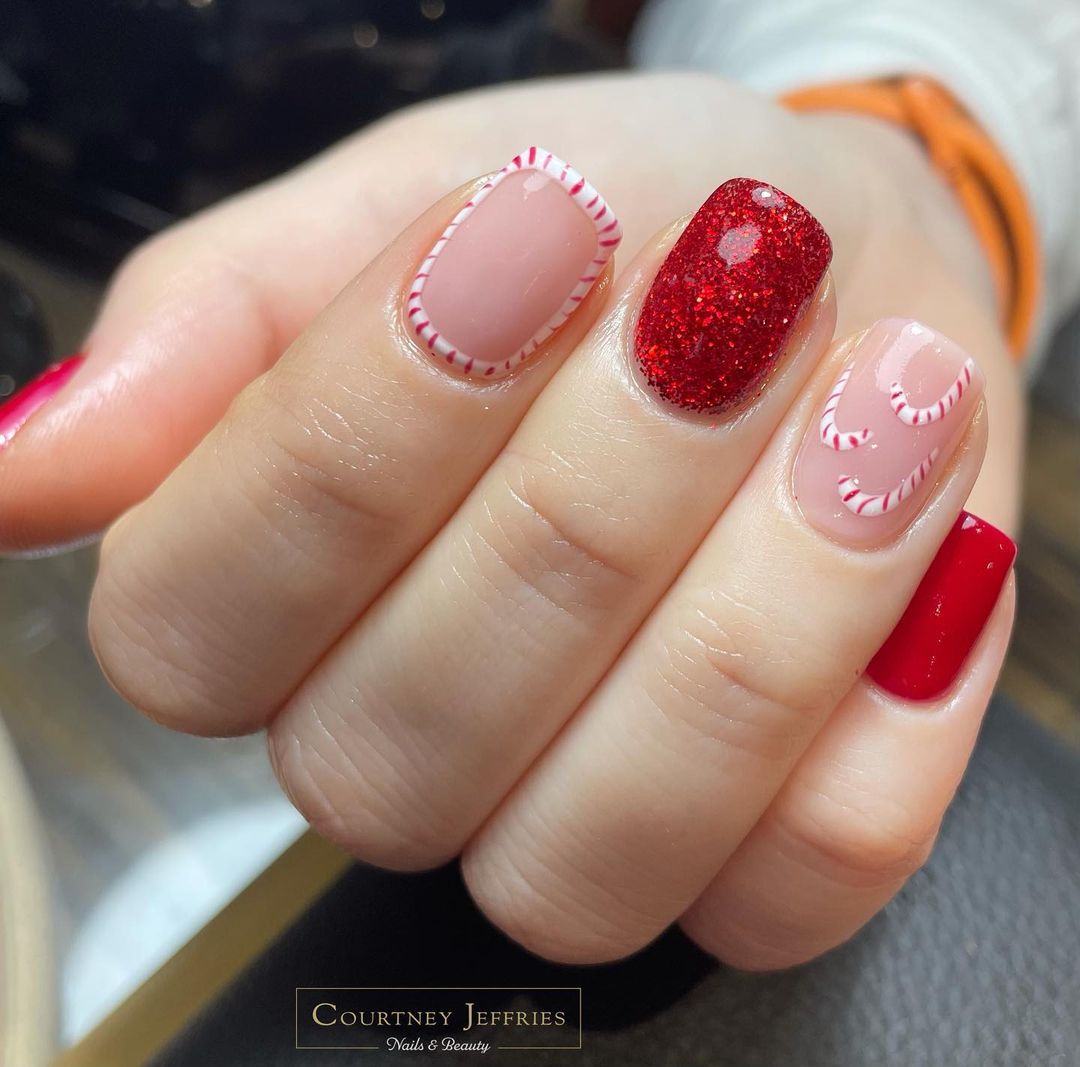 3) We absolutely love this take on candy cane-inspired nails for the festive season!
Credit: @courtneyjeffries_nb via Instagram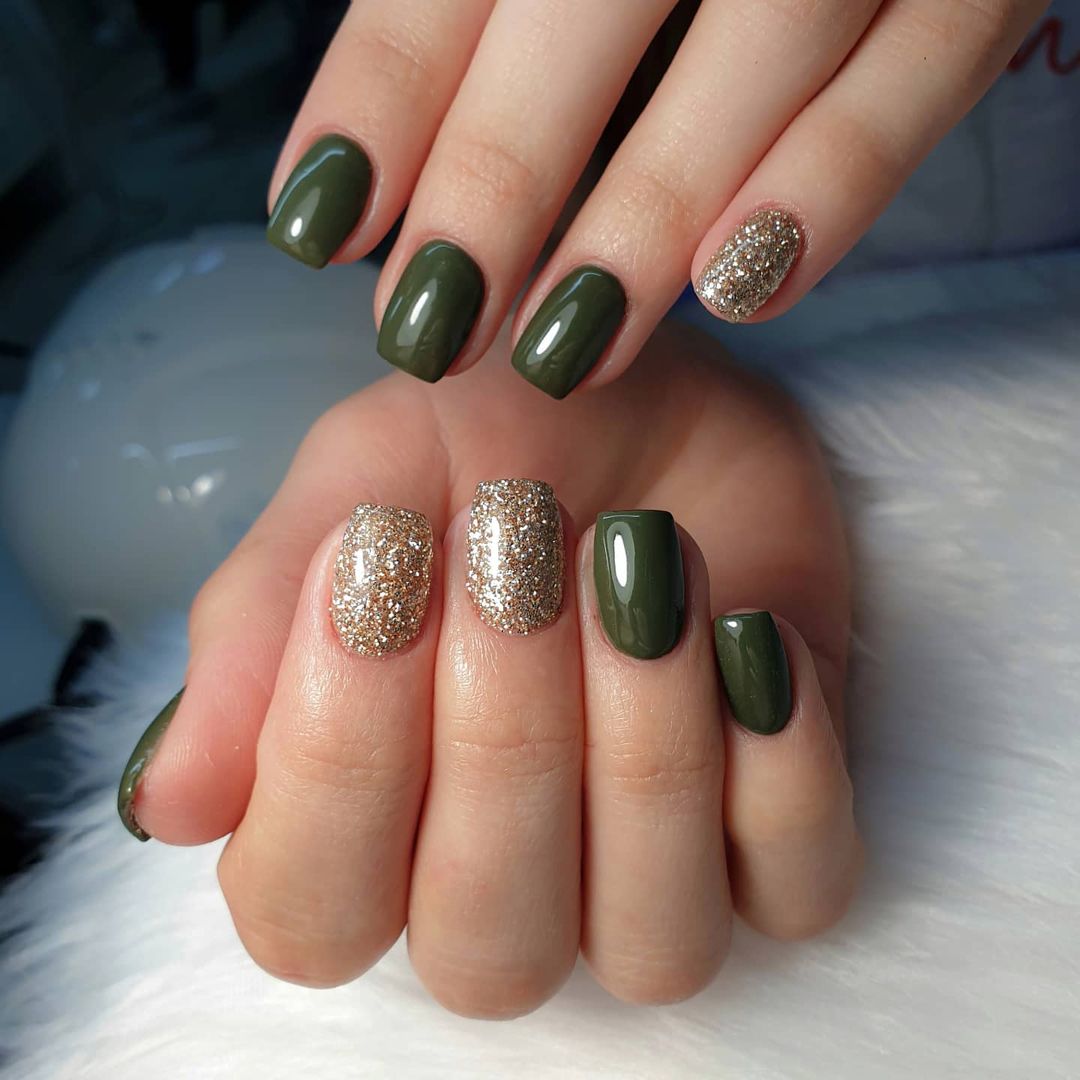 4) Simple yet effective – olive green and gold glitter will always be a timeless, wintery classic.
Credit: @andora_beauty via Instagram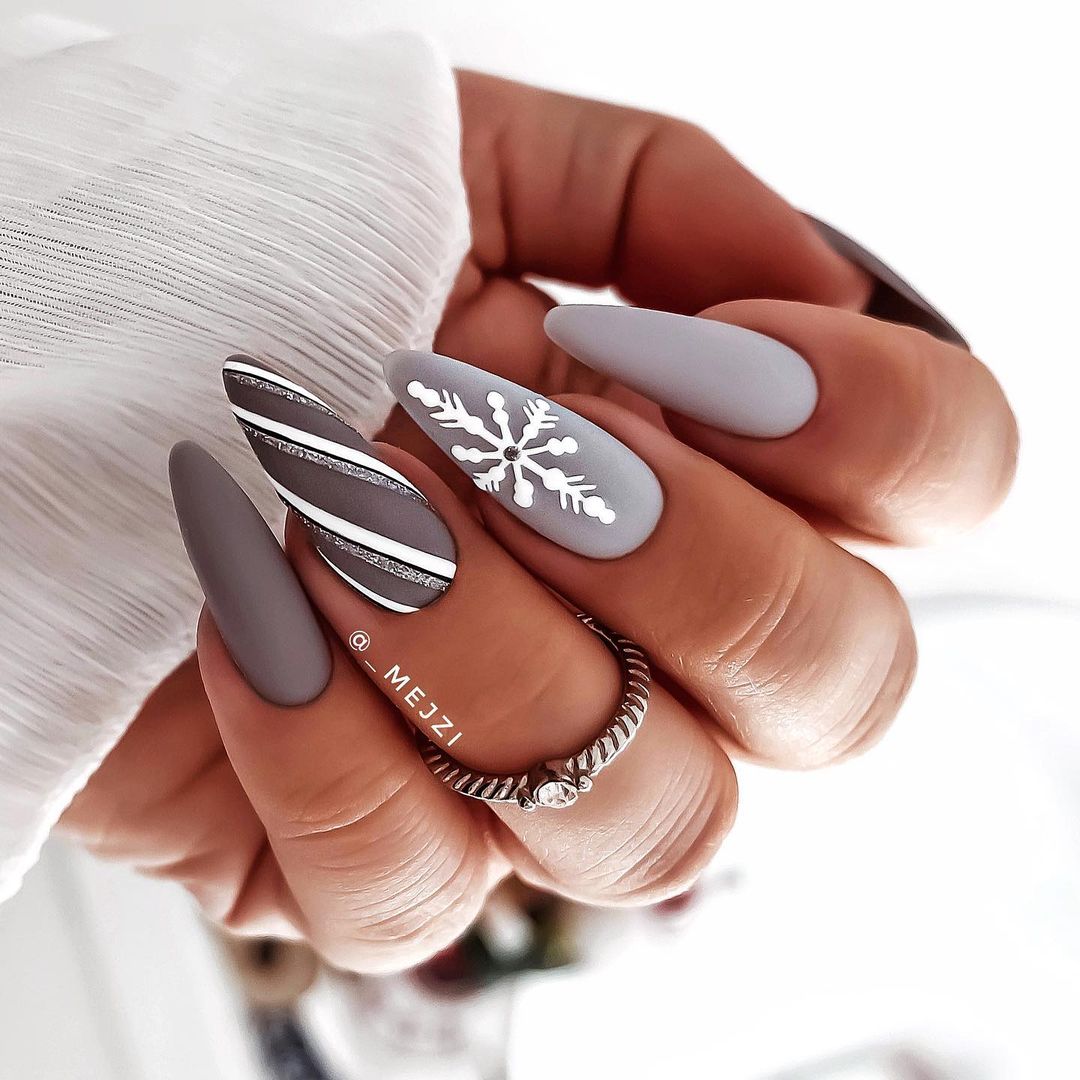 5) Not the traditional Christmas shades of red and green but equally as festive and pretty in our eyes.
Credit: @_mejzi via Instagram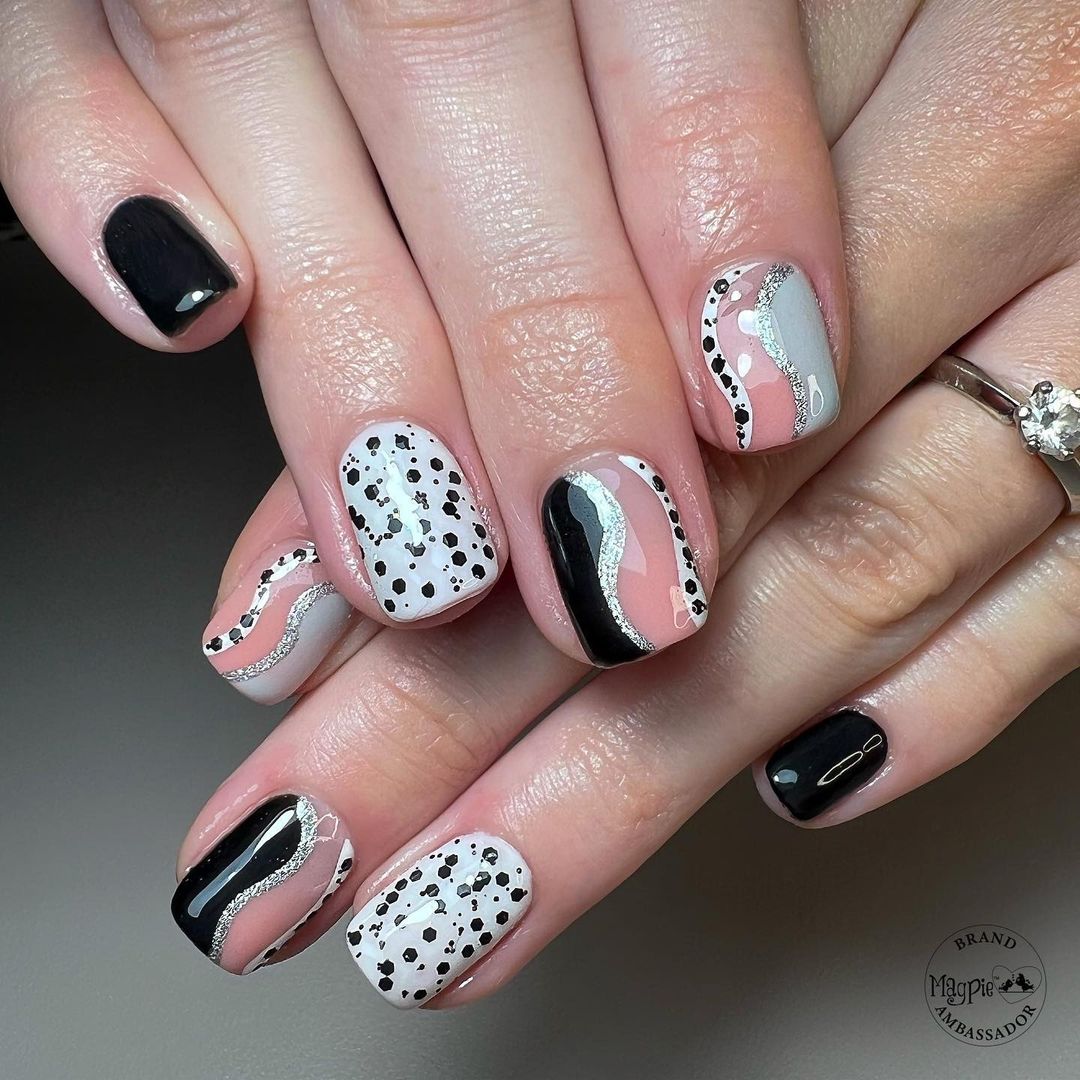 6) A unique wintery nail design which incorporates a pop of colour and sparkle.
Credit: @jessrosebeauty via Instagram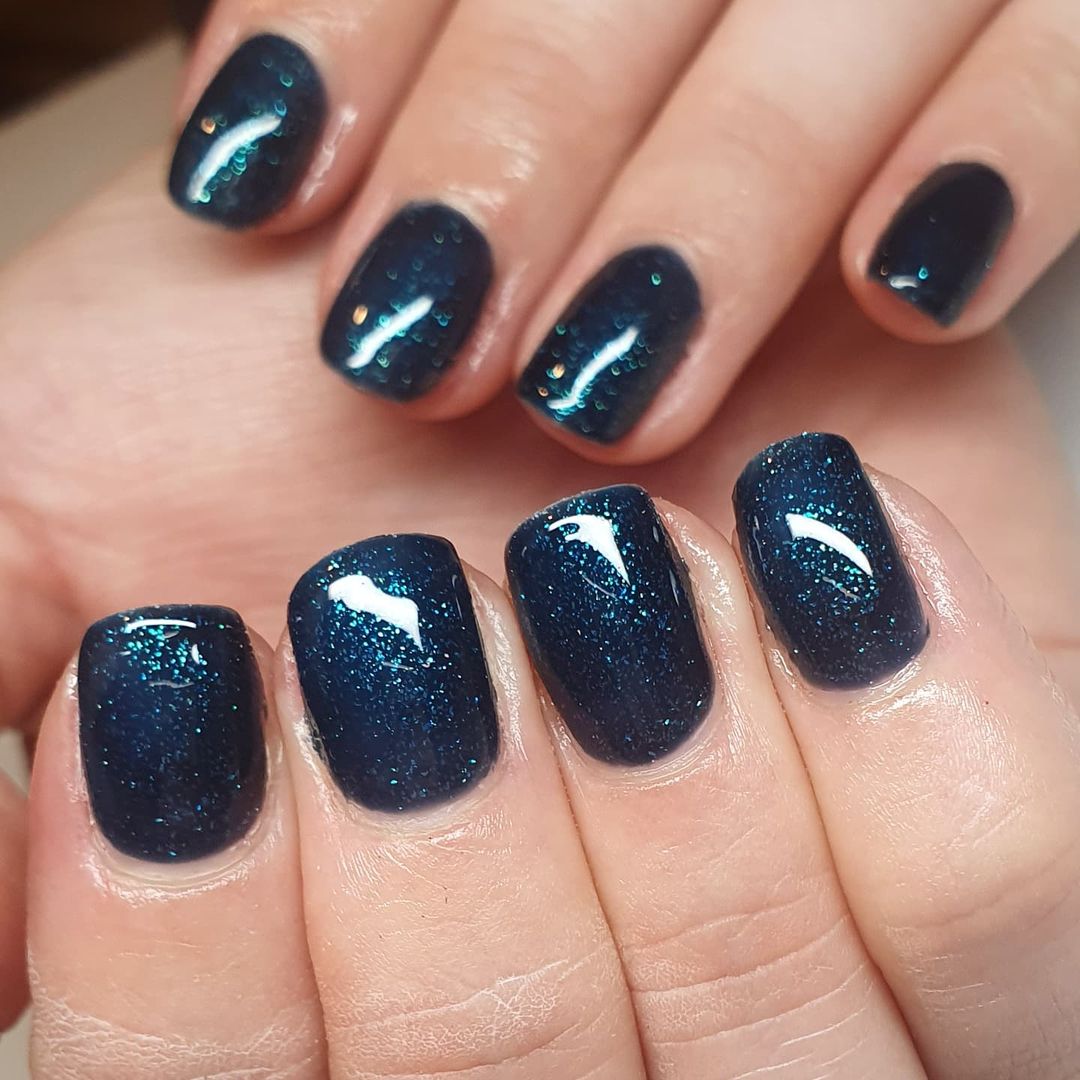 7) A dark, mysterious blue shade with glittery hints is a staple winter nail design, right?
Credit: @nicolathebeautybox via Instagram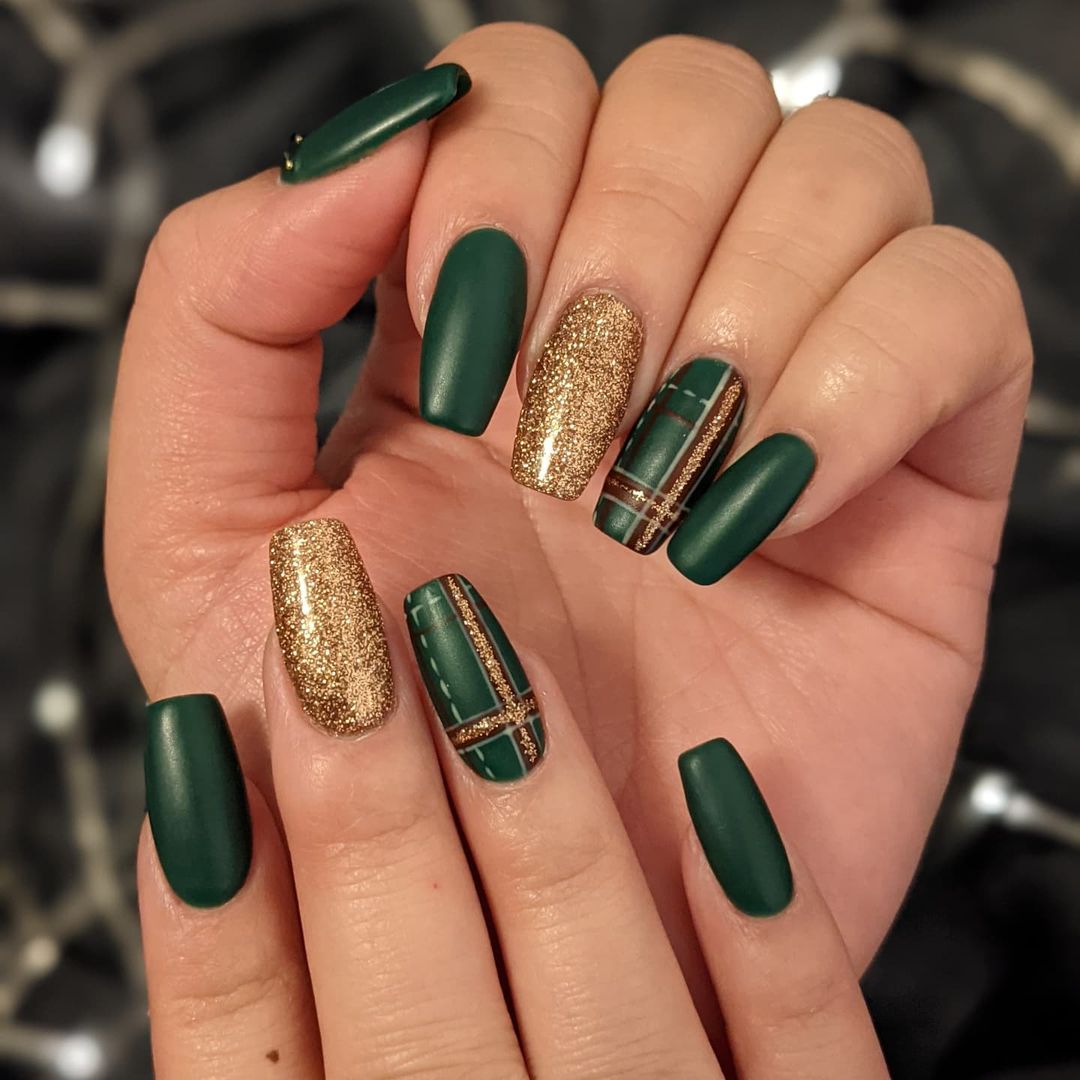 8) Nothing says Christmas nails like this design! We love this combination of dark green, gold glitter and a hint of tartan.
Credit: @n.djie via Instagram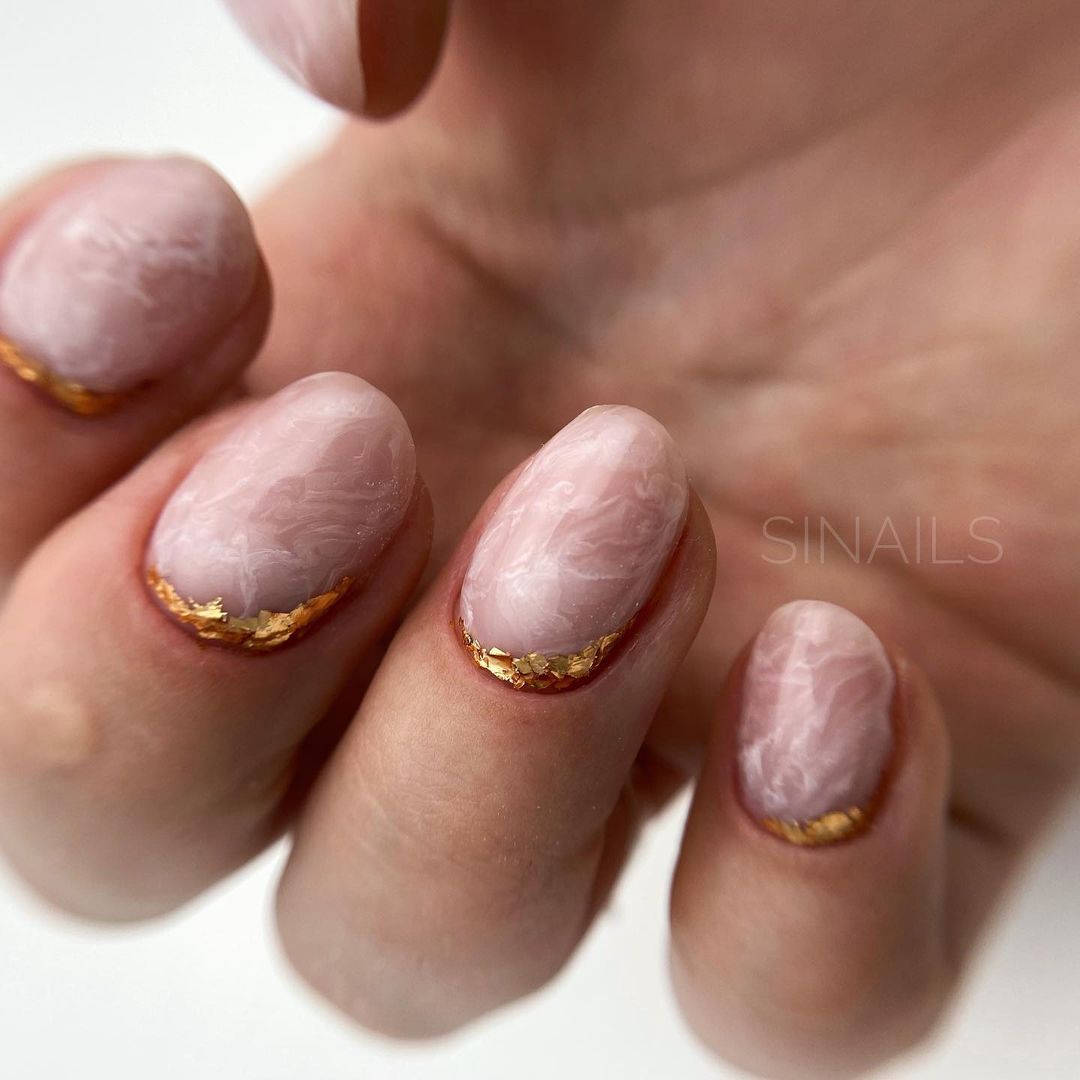 9) A minimalistic design is sometimes all you need when it comes to wintery nails.
Credit: @_.sinails via Instagram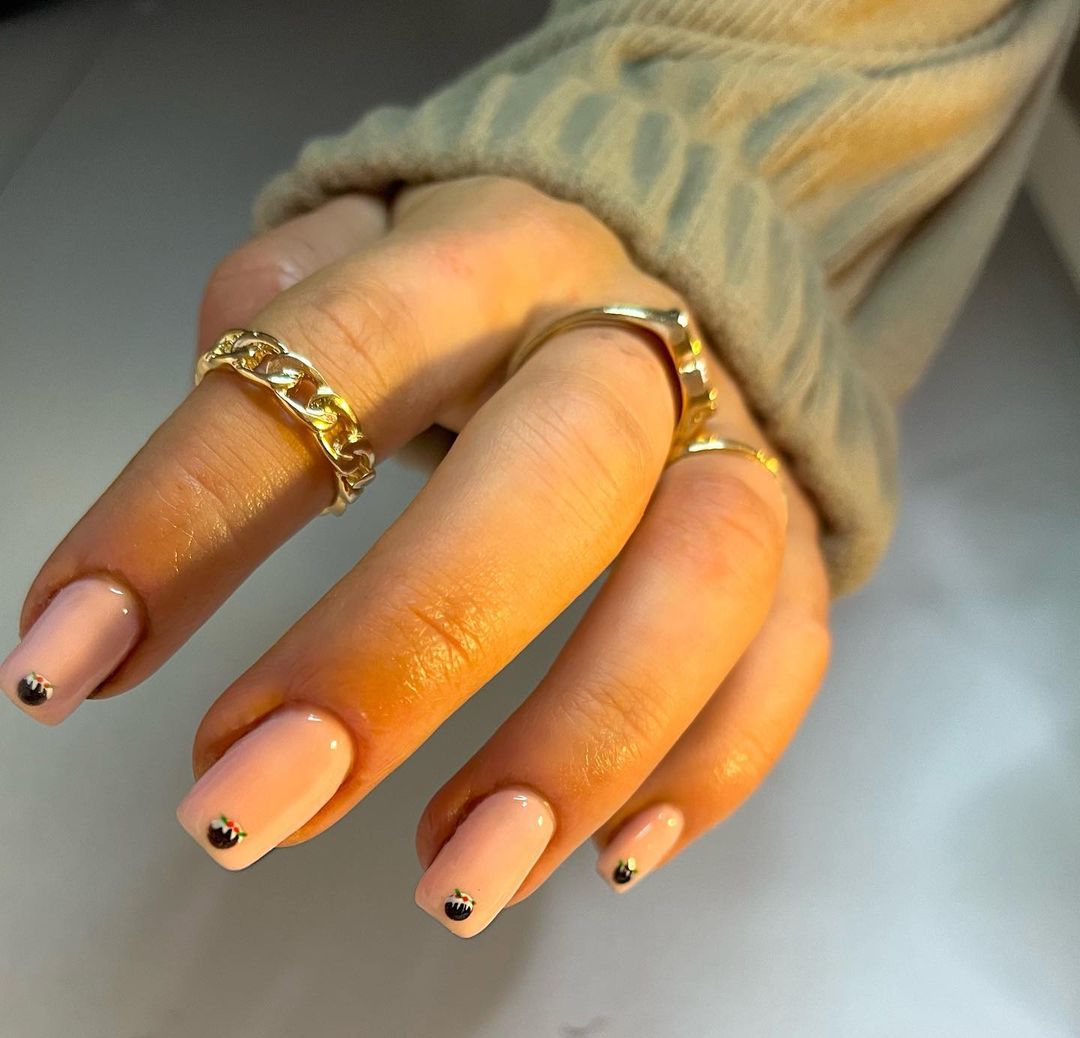 10) We are in love with these mini Christmas puddings! Hands down the cutest festive nail design. Ever.
Credit: @nailsbycarriex via Instagram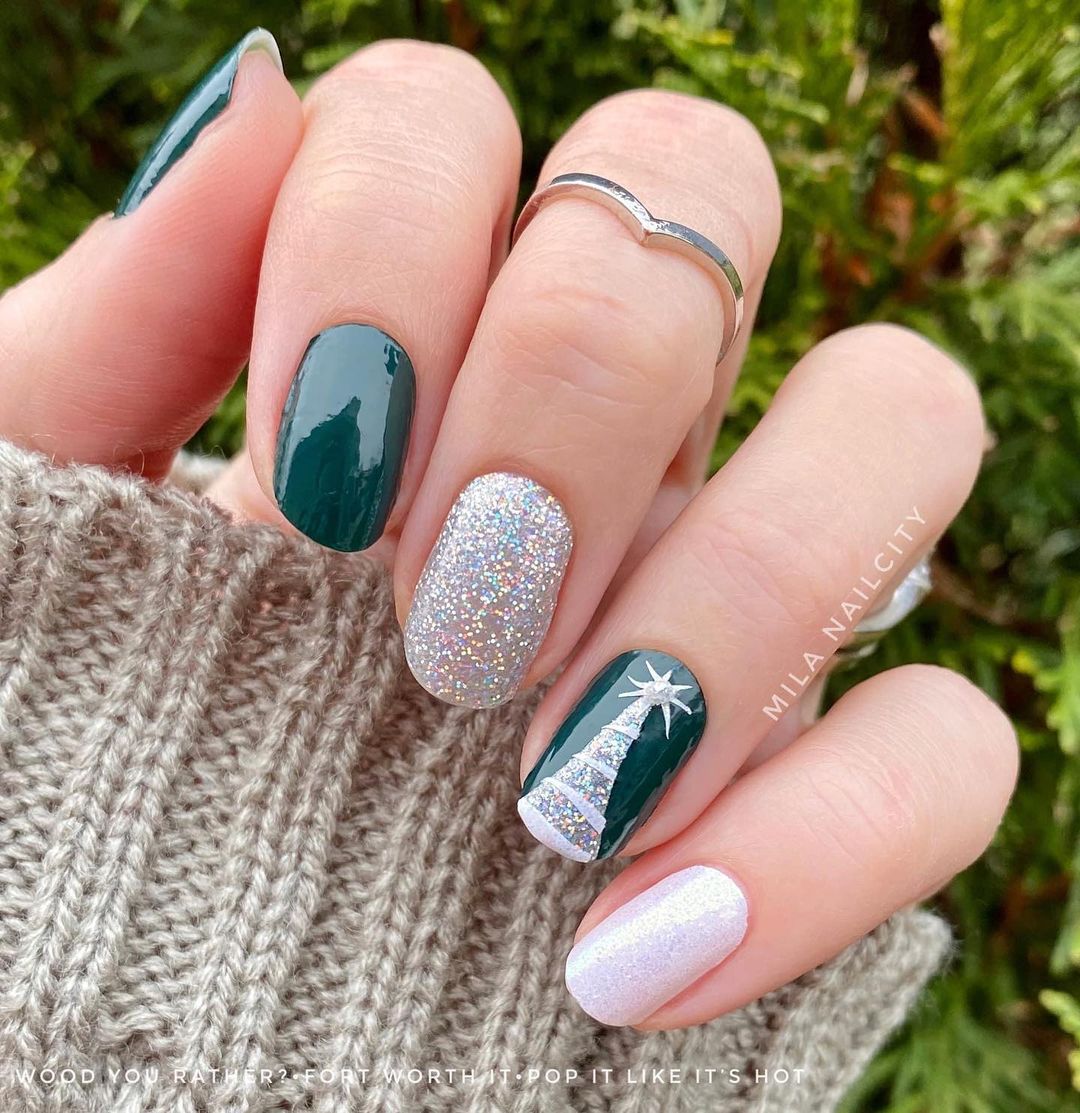 11) That gorgeous forest green again (we said it was everywhere) is perfect paired with white and glitter.
Credit: @sandiekay1 via Instagram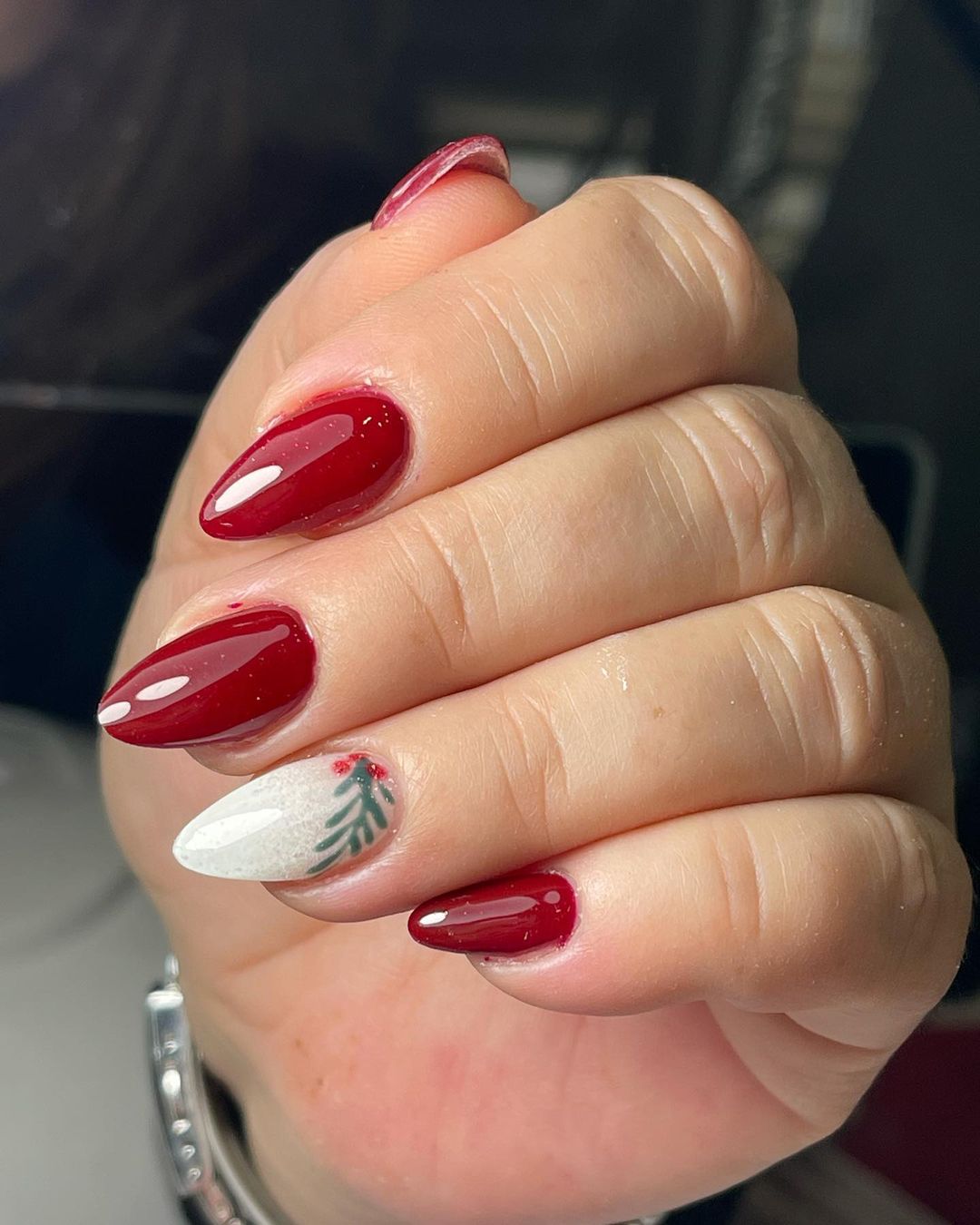 12) Another cute holly-inspired nail design that we absolutely LOVE for the festive season.
Credit: @brikenanails via Instagram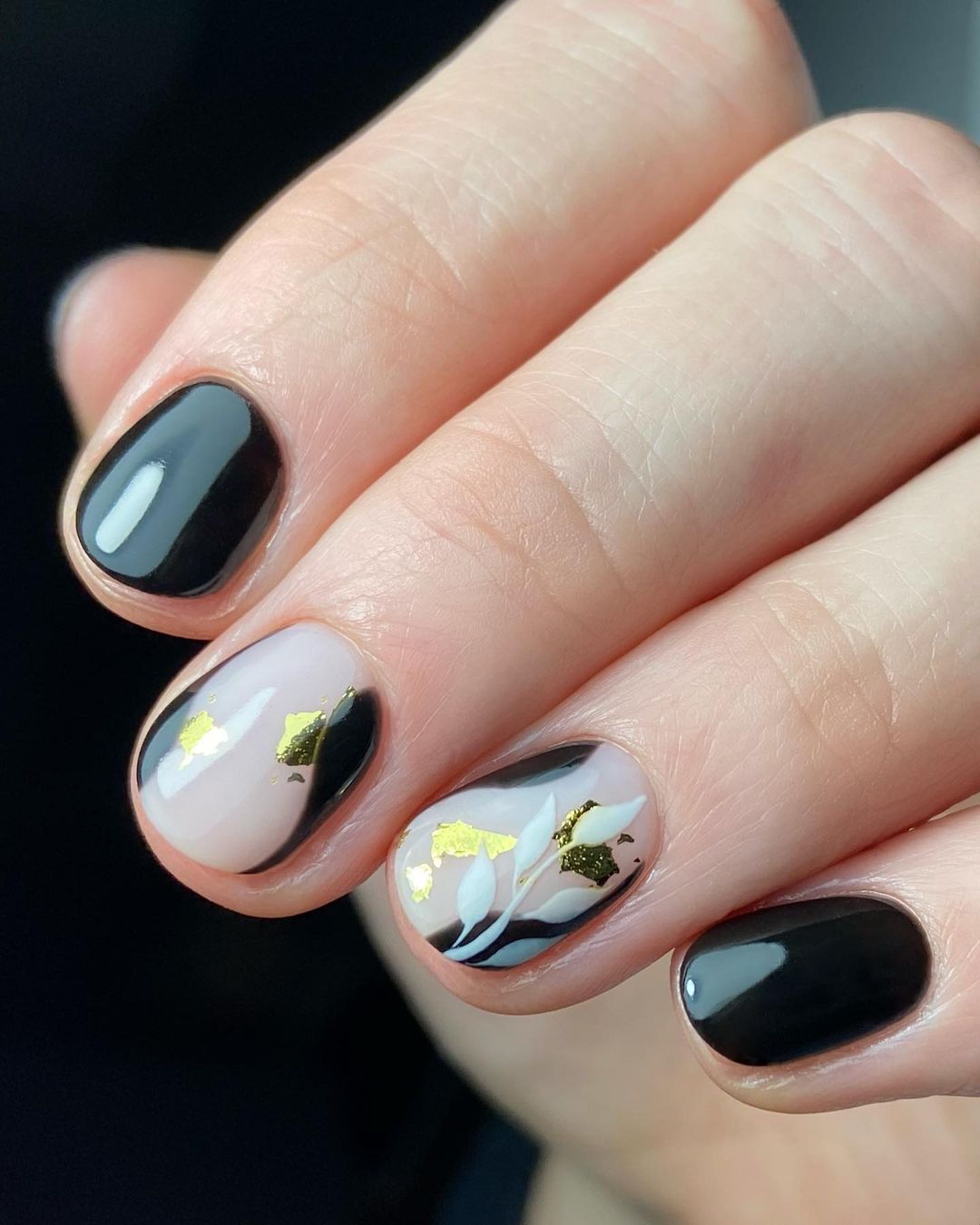 13) The perfect blend of dark nails and a pretty resin-like design... a 10/10 design for winter.
Credit: @monmayernails via Instagram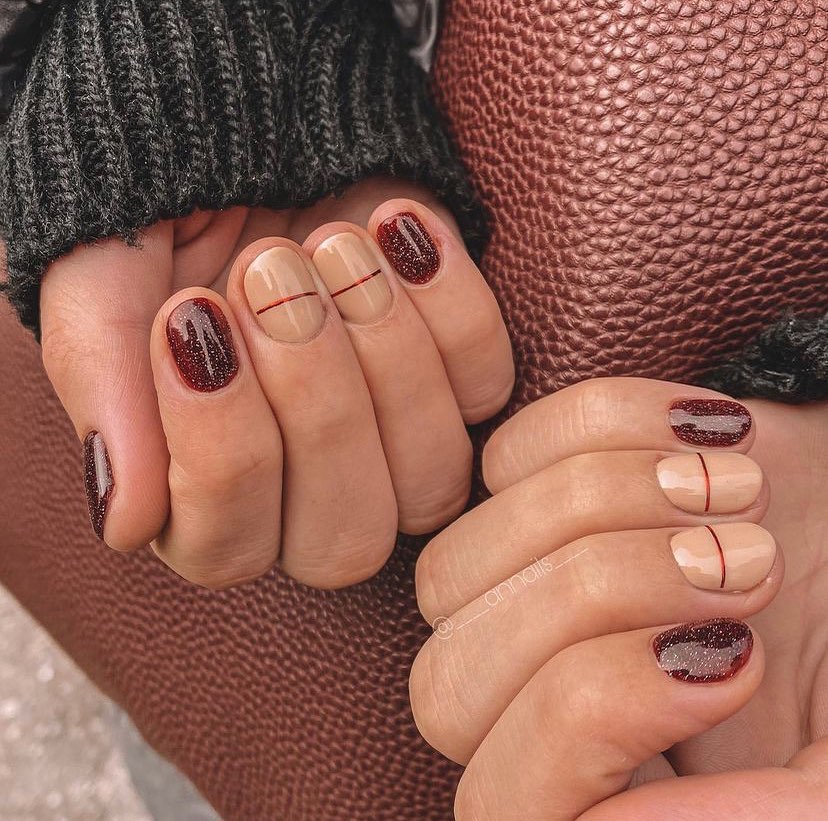 14) Deep, dark red will ALWAYS be a festive classic.
Credit: @nailnlashstudio via Instagram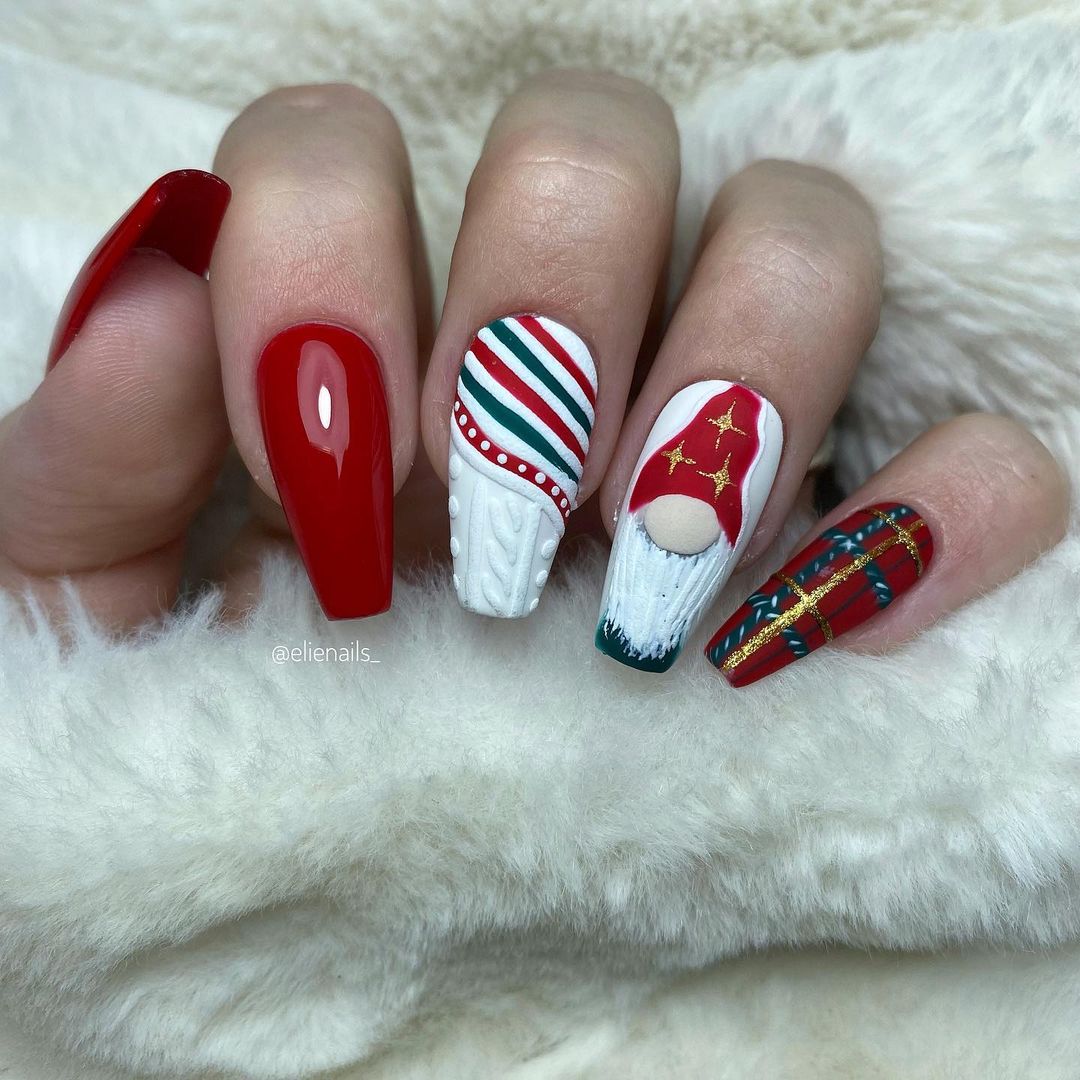 15) If you want to take Christmas nails to the next level, then these nails are for you!
Credit: @elienails_ via Instagram