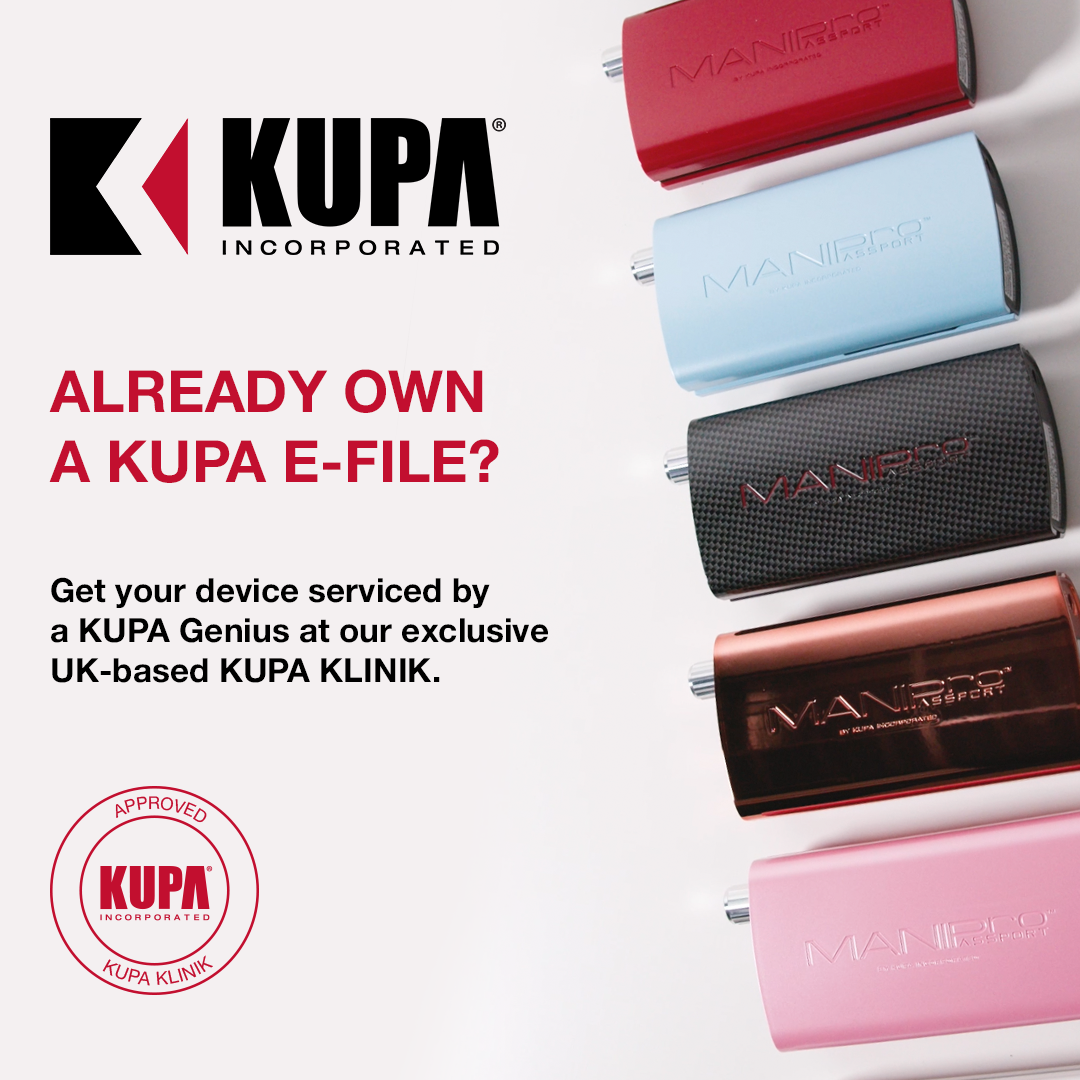 Our NEW KUPA KLINIK is your go-to KUPA E-File Repair Specialist in the UK and Ireland.
Invest in annual maintenance to ensure your device operates at its optimum performance. Our Genius' at our KUPA KLINIK will keep your E-File revved up!
Servicing your KUPA will extend its longevity and prevent any costly repair bills in the future! Our recommended annual service for your Handpiece and/or Control box, includes a full strip down and clean with all serviceable parts being replaced with genuine KUPA hardware.

The flat rate service includes collection and return from your home or salon using DPD and takes approximately 5 working days (pick up, delivery to S2, service and return.)
Please Note – If your device is not working and out of warranty, you can still book a flat rate service! Our KUPA Genius' will endeavour to repair your e-file.
To book your service, or for any queries, call us on 0333 000 7000.