Are you aware of the three different formulas which Light Elegance have available in their colour portfolio? And have you ever wondered what the difference is between these three formulas? Keep reading to find out as we differentiate between them all!
But first, why does Light Elegance have three colour formulas?
The answer is simple: Light Elegance is committed to providing the highest quality gels formulated with the nail professional in mind. Different application techniques demand different gels, and their team of in-house research and development chemists have just the gel for you. Did you also know that all three formulas are HEMA monomer free too? Winner!
Are you a nail pro that likes to perfectly shape and structure a nail before applying colour? Well then this formula is made for you! The LE ButterCreams are highly opaque and apply in 1-2 thin coats, without adding any unwanted thickness to your already perfected nail shape. Finish with their Super Shiny Top Coat and you've created a gorgeous hard gel nail that will last 4+ weeks and turn heads along the way.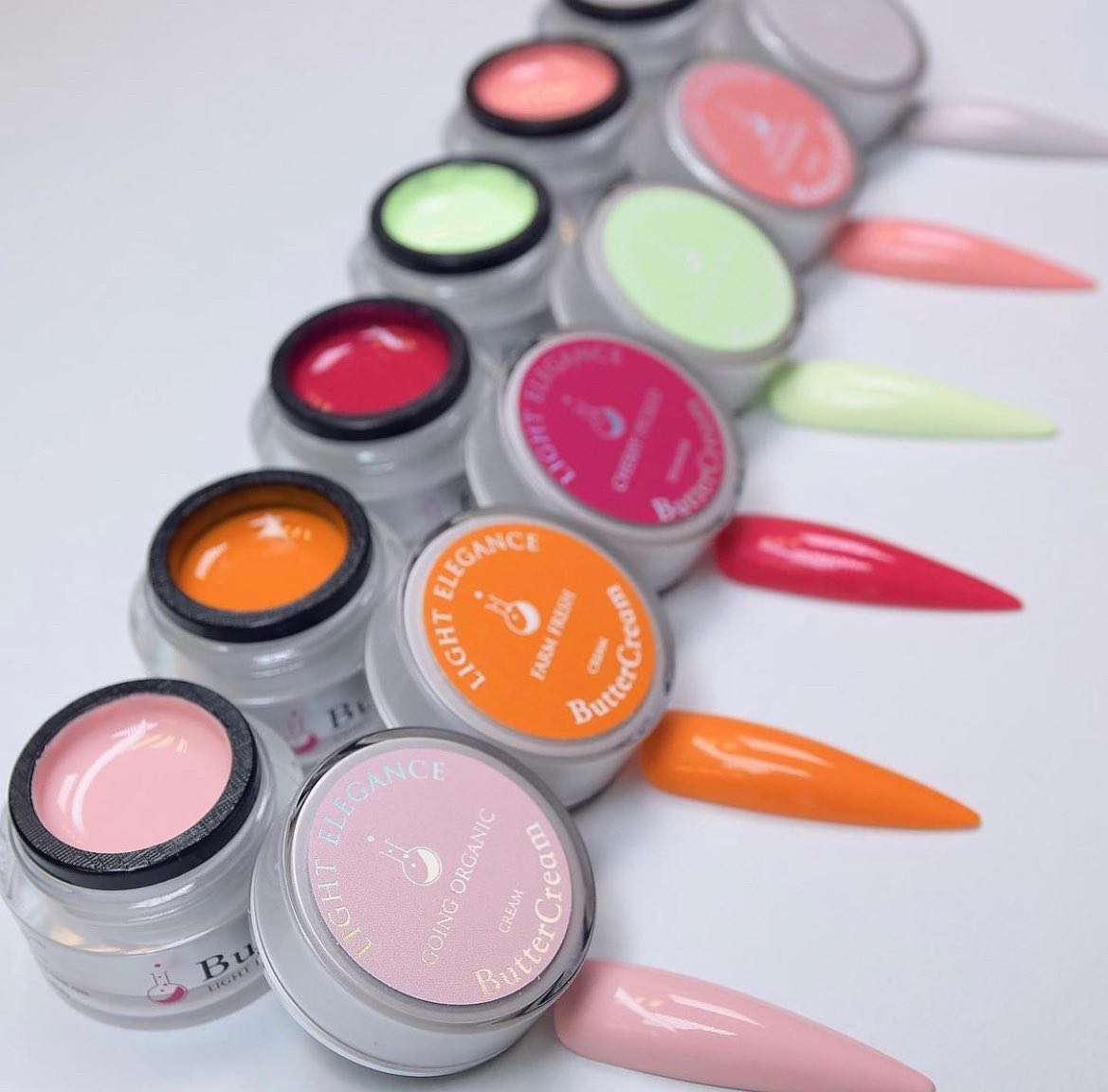 Are you a nail pro that wants a forgiving colour product that helps complete your shaping and hides imperfections? Then these are made for you! The LE Colour Gels are self-levelling and add some strength and thickness to the nail, making them the perfect match for you. These properties allow LE Colour Gel to help complete your structure and hide imperfections underneath. Just like ButterCreams, LE Colour Gels are an indestructible hard gel with 4+ week wear and brilliant colour.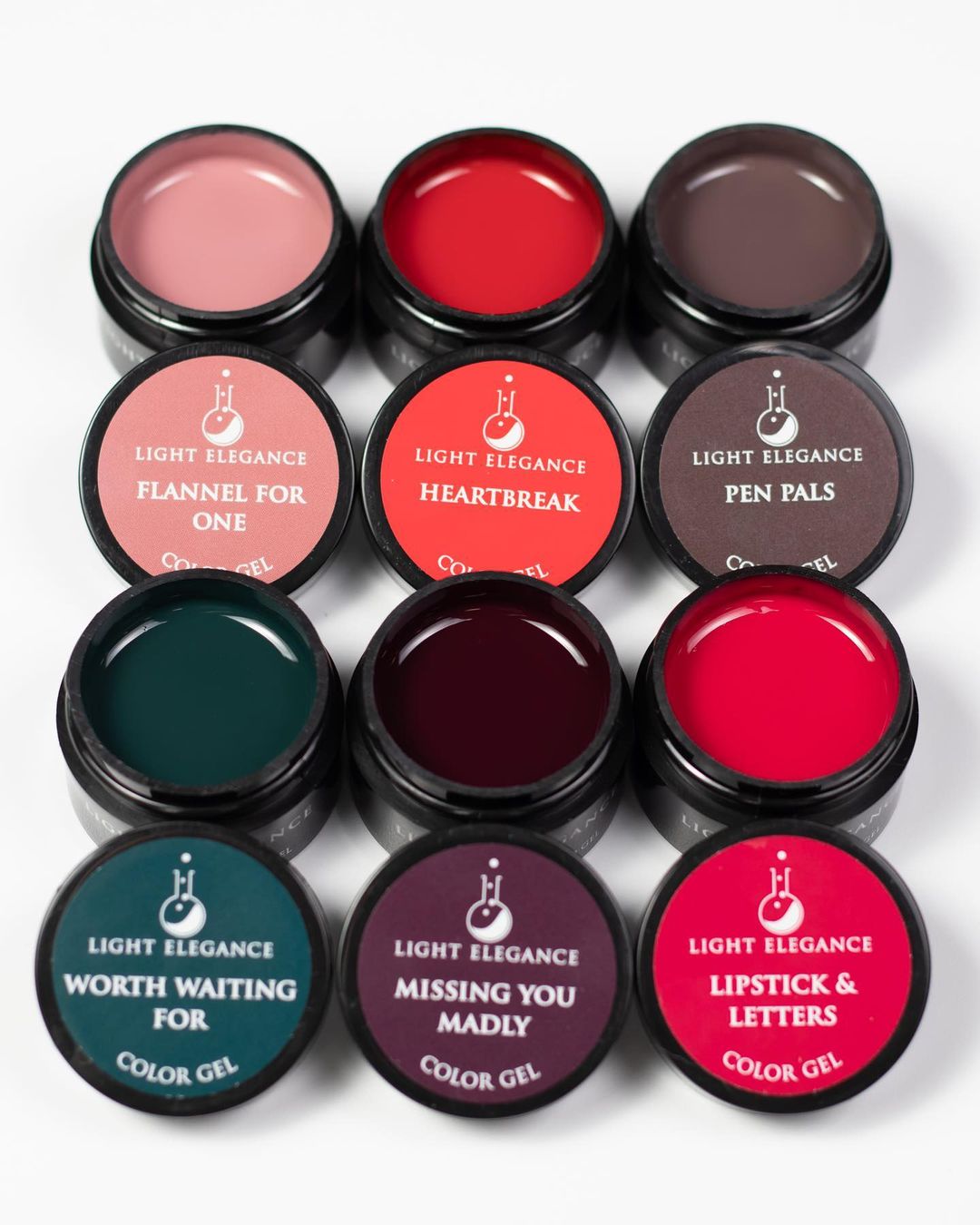 Are you a nail pro that wants a long-lasting colour product with the ease of brush bottle application and soak off removal? Then this is the formula for you! Featuring 21+ day wear and highly pigmented colour, the P+ Gel Polishes are perfect for nail pros and clients who want to remove their enhancements without filing on the natural nail. Apply over P+ QDbase Quick Detach Base Coat for the fastest removal or apply over a JimmyGel Soak-Off Building Base in a bottle for added strength and length in a soak-able extension.
PRO TIP: P+ Gel Polish also applied beautifully over Lexy Line hard gels and acrylics. If you like the ease of brush bottle application, look no further!