Posted by Hannah McAndrew on 16th Jun 2021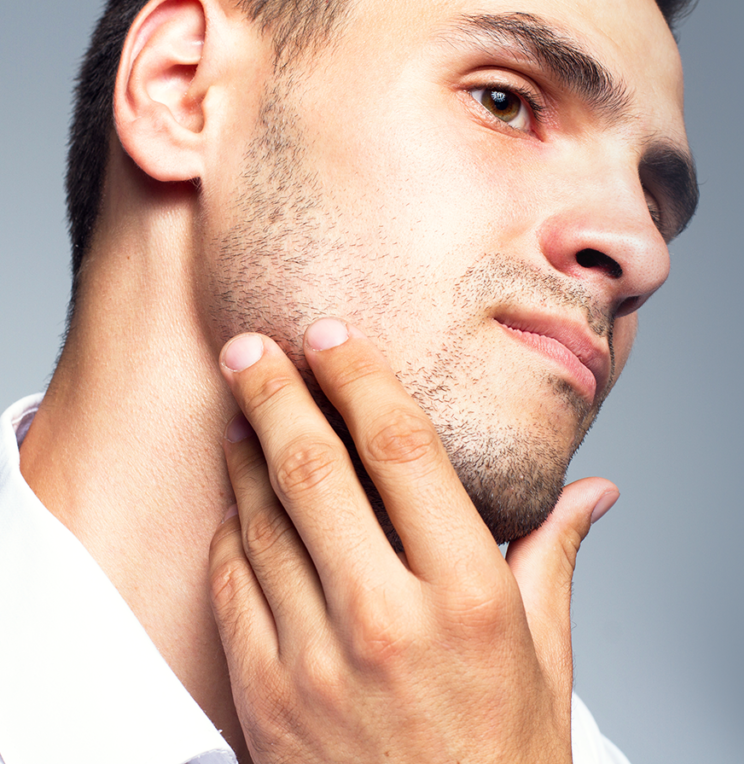 With Father's Day fast approaching, your clients may be looking to purchase skin care for the men in their lives, particularly if they know the importance of skin care and are wanting their loved ones to see those benefits in their own skin. When choosing a skin care routine for any male client, it's important to know the difference in men's skin vs. women's skin.
Firstly, men's skin is thicker than women's and can therefore have a rougher texture. Secondly, their androgen (male hormone levels) mean their skin is generally oilier, which could contribute to the fact they seem to age better than women. That being said, they do in fact have a higher collagen density than women, meaning fewer fine lines and wrinkles and sagging of the skin with age in comparison to their female counterparts.
So it seems men's skin generally performs as a younger skin when compared with a female of the same age - lucky right? However, lifestyle factors need to be taken into account too, as these dictate how a skin looks and performs even more so than individual genetics.
Looking at the individual lifestyle factors can give some valuable insights. Are they working outside? Do they wear a sunscreen? UVA rays are the single most important lifestyle factor when it comes to premature ageing of the skin. This combined with potential 'wind burn' if working outside in cold weather can lead to a thicker, dull texture, redness, fine lines and wrinkles and dehydration. Nimue's SPF40 is essential for protection during daylight hours. This is a non-greasy, non-comedogenic sunscreen with physical and chemical ingredients so is perfect for all skin types including sensitive. If someone is just looking to purchase ONE skin care product that will make the most difference to their skin in the long term it has to be sunscreen.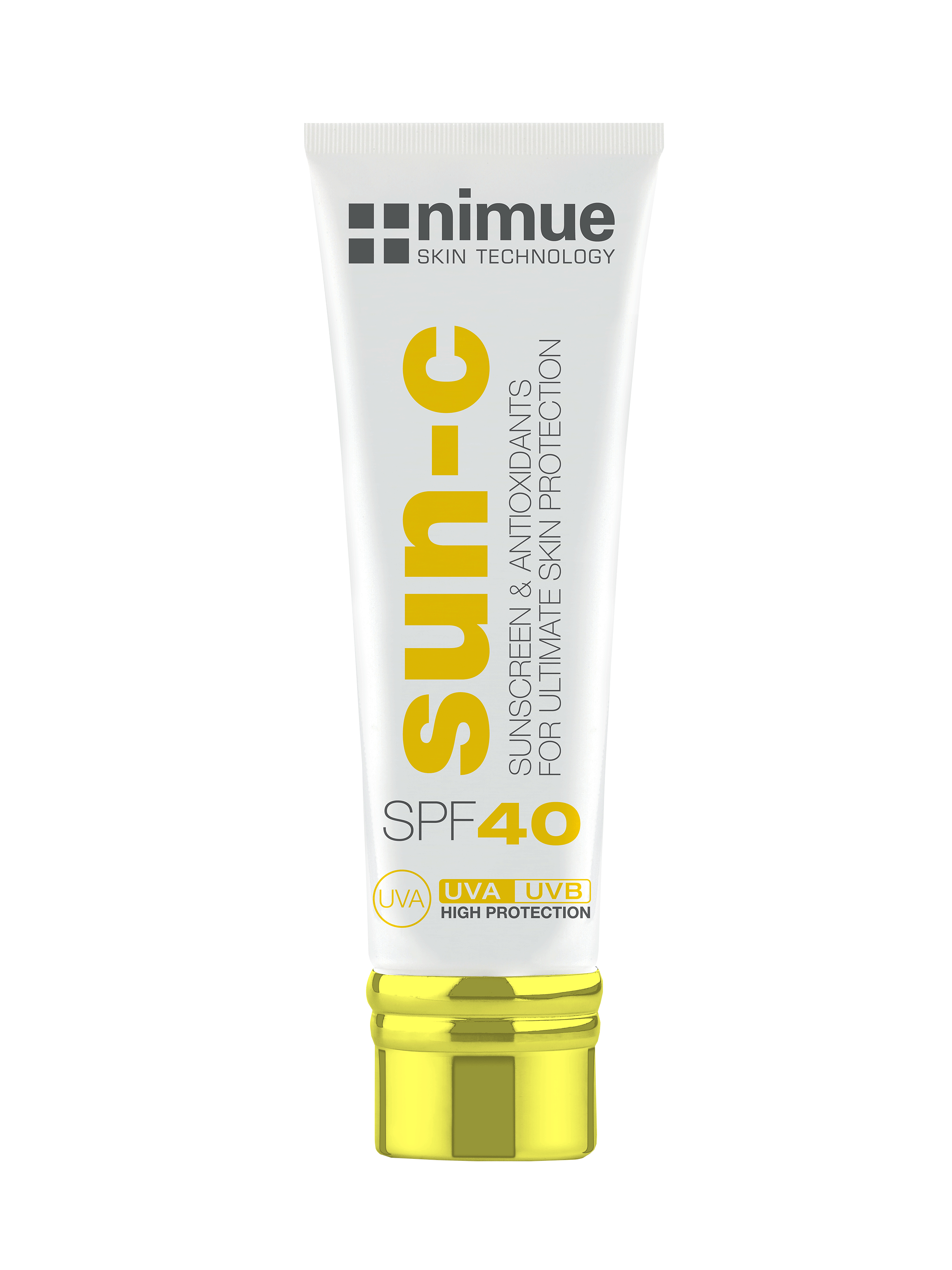 Nimue Sun-C SPF 40
Also a great product for those working outdoors is Nimue Man Day and Night Cream. This is a twice daily treatment cream which contains antioxidants to brighten a dull skin and protect against pollution, and also pentavitin to deeply hydrate. This combined with a gentle fruit acid complex means the skin is gently exfoliated without granules, perfect for anyone suffering with a rough texture. This also means a separate exfoliating product isn't always necessary, great for the man who doesn't want a lot of fuss or has a lot of time to commit to their skin care routine.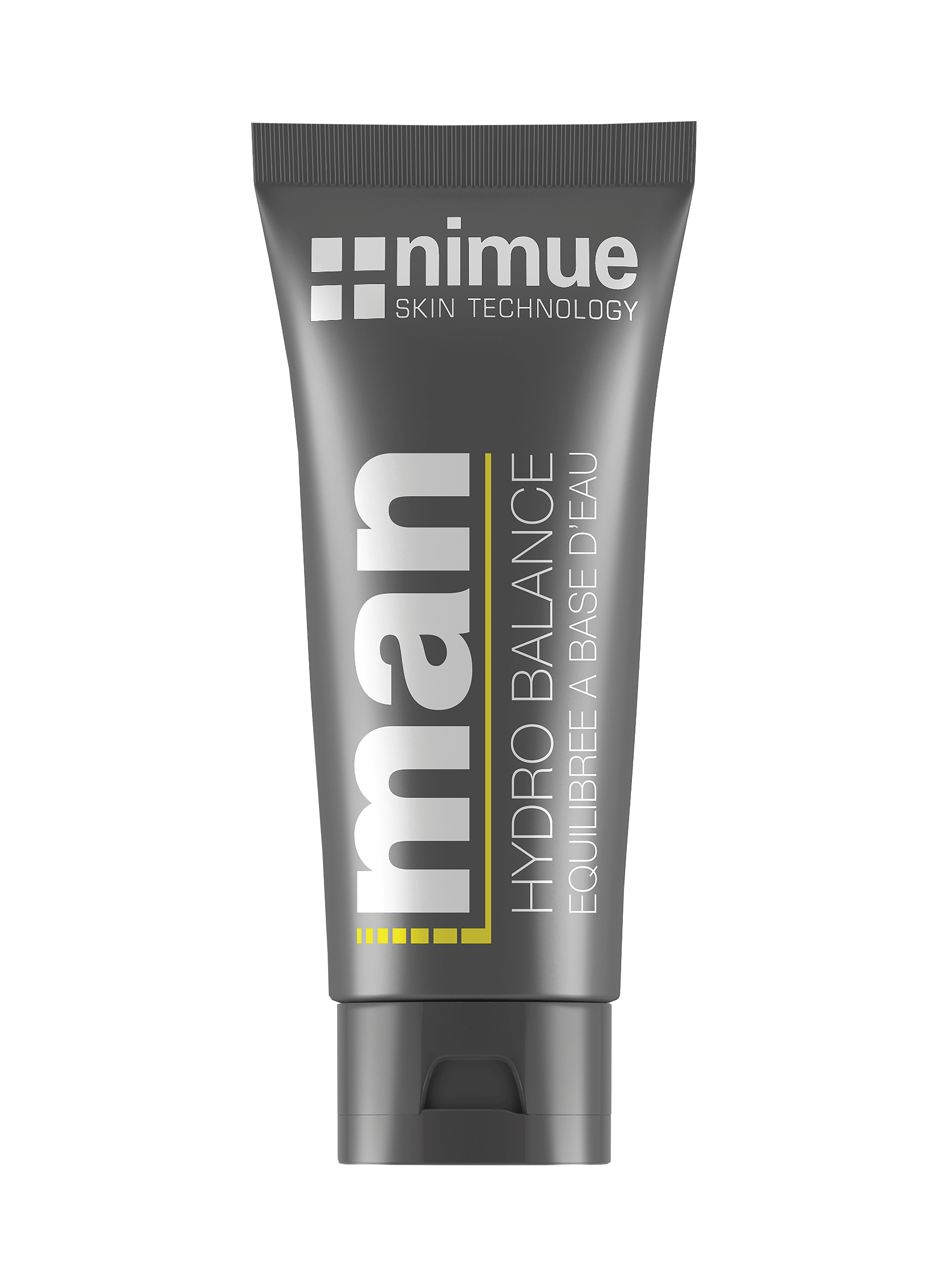 Nimue Man Day and Night Cream/Hydro Balance
Another lifestyle factor which needs to be taken into account is shaving. This acts as a physical exfoliant on the skin, potentially disrupting the skin's barrier and leading to ingrown hairs. Nimue's Cleansing Wash from their 'MAN' range contains ceramides and a triple blend of Alpha Hydroxy Acids (AHAs) to gently chemically exfoliate whilst restoring the skin's protective barrier. The fact it can also be used a shaving foam makes this an essential product in any male skin care routine and saves purchasing an extra shaving product.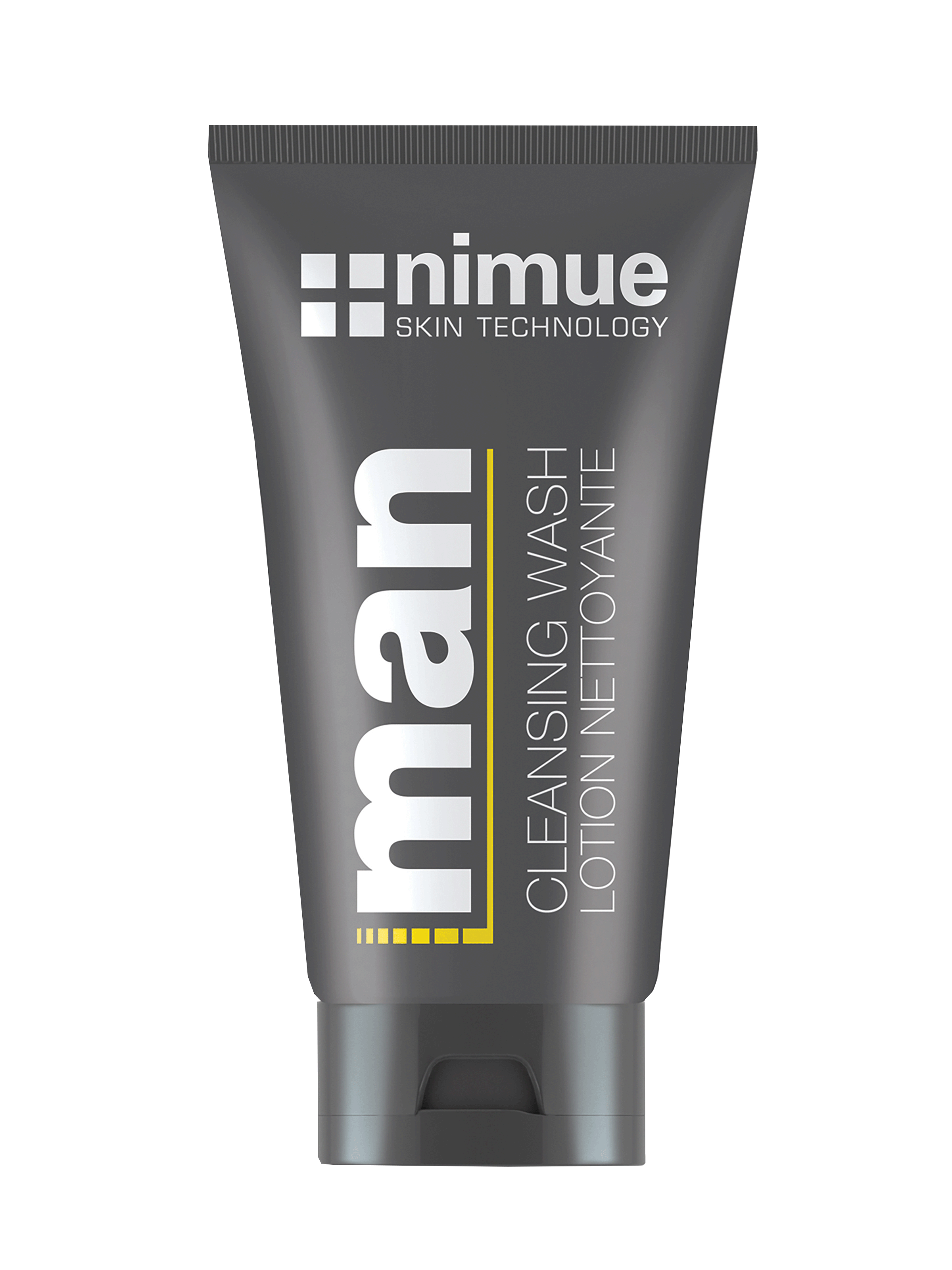 Nimue Man Cleansing Wash
Another product to minimise the aftereffects of shaving is Nimue Treatment After Shave, which contains allantoin to soothe skin post shaving and dimethylaminoethanol (DMAE) to tighten skin and improve its overall tone. This combined with its fresh menthol scent makes it an ideal gift someone wanting to treat the man in their life.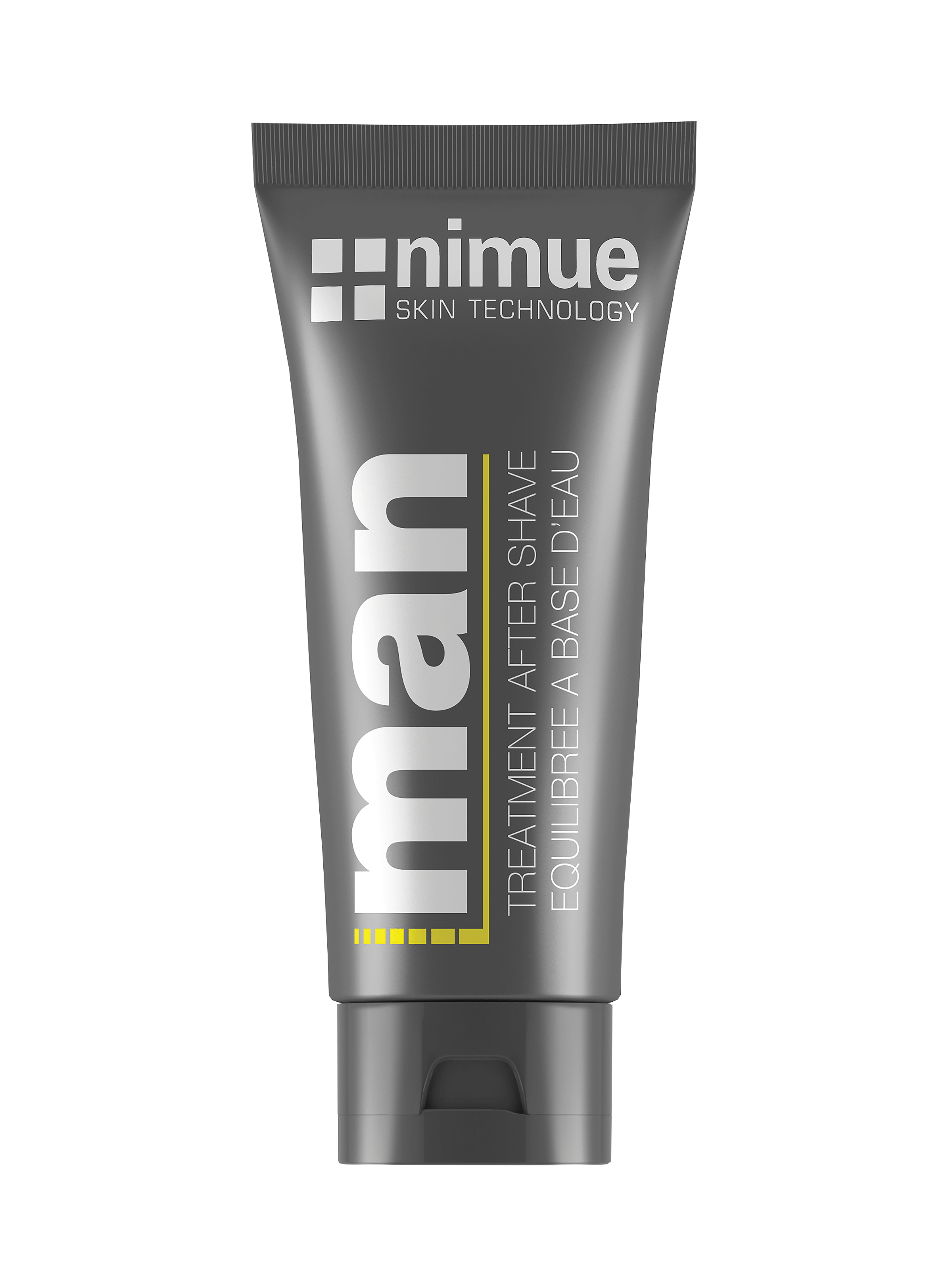 Nimue Man Treatment Aftershave
Finally, when putting together a bespoke skin care package for a male client, they may believe that good skin care isn't necessary, when in fact they can suffer with more skin issues than their female counterparts. As always, education is key when treating your clients, regardless of gender.
Shop the full Nimue Man range here.
Find out more about Nimue Skin Technology here.