Nimue, the professional only skincare brand with celebrity fans like Helena Christensen, has launched its limited-edition festive gift collection.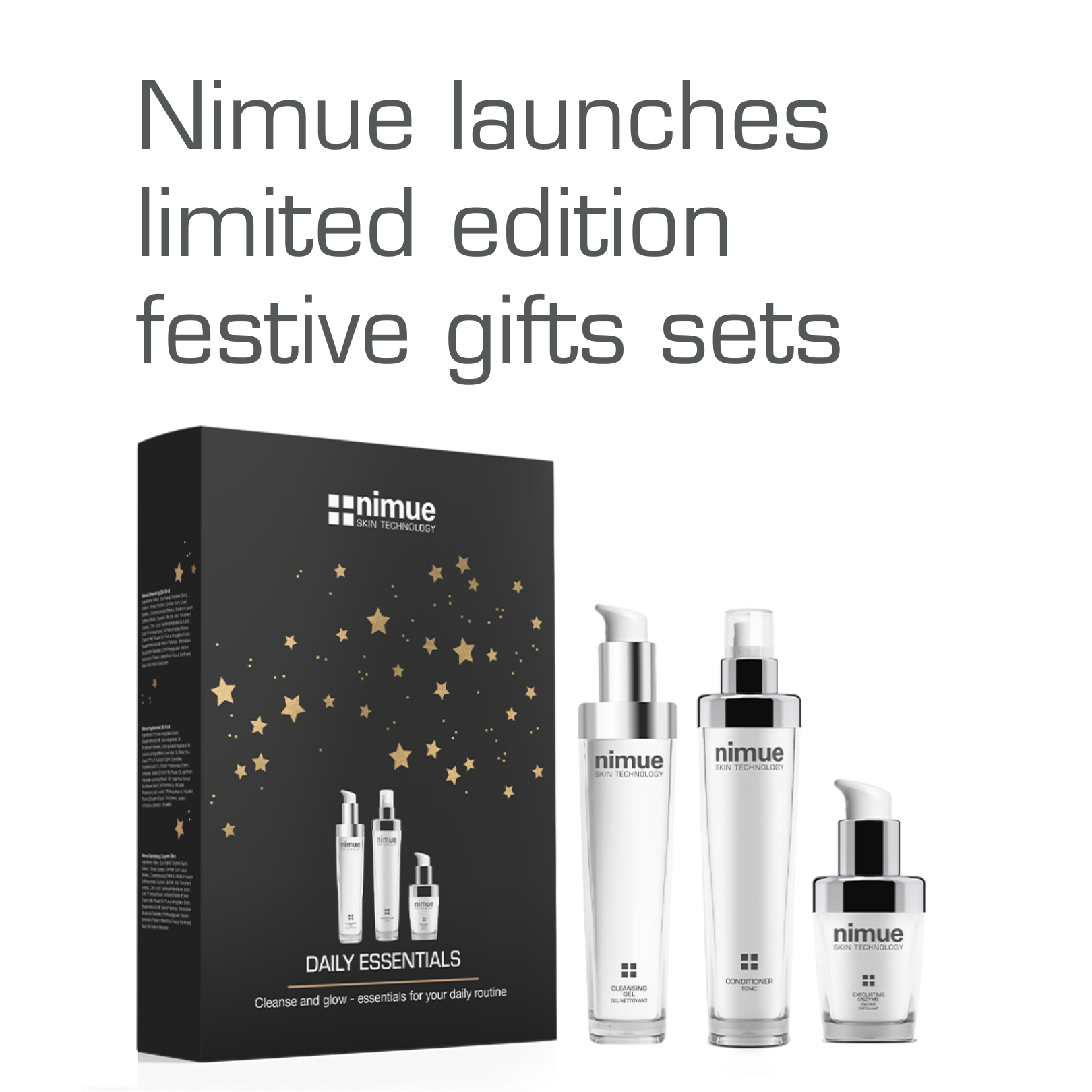 The five set edit of Nimue's bestselling skincare favourites is currently only available as a package to buy in the UK and Ireland.
With a selection of five stunning gift sets, each with on trend festive colours and a gold embossed star motif, the sets make an enticing seasonal display for salons.
Nimue therapist of the year, Carol McNiven, says: "I just know my clients will love this year's festive gift sets, which look so appealing and celebratory! The skincare sets reflect Nimue's premium aesthetic. I can't wait to display them and get clients in the mood for Christmas."
Each gift set suits all skin classifications, making the perfect gift for clients or for loved ones this winter.
Carol continues: "Winter skin needs extra protection and hydration. All Nimue's festive gift sets include a selection of the best skincare saviours.
Gift set 1: Skincare Stars – a trio of skincare must-haves for healthy and glowing skin. With a miniature Cleansing Gel to cleanse skin of make-up and any impurities, a miniature Exfoliating Enzyme to leave skin feeling soft and revitalised and a full-size Hyaluronic Oil to keep skin hydrated all winter long.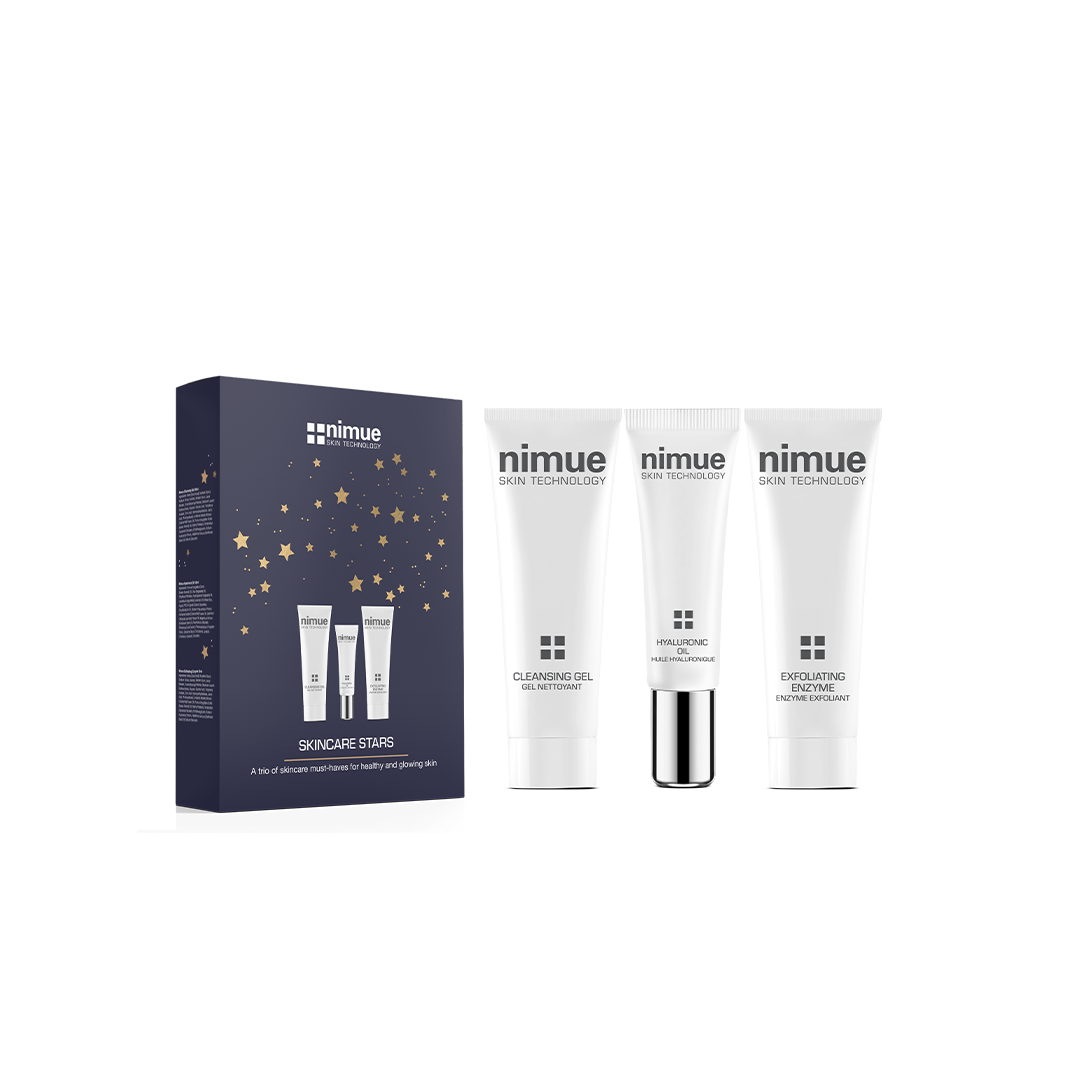 Gift set 2 – Winter Skincare Saviours – keep skin hydrated and protected all winter long. This perfect stocking filler is suitable for all, with Anti-ageing Hand Cream to hydrate your hands, Hydro Lip Therapy to nourish dry lips and Element Barrier to protect against harsh environmental elements.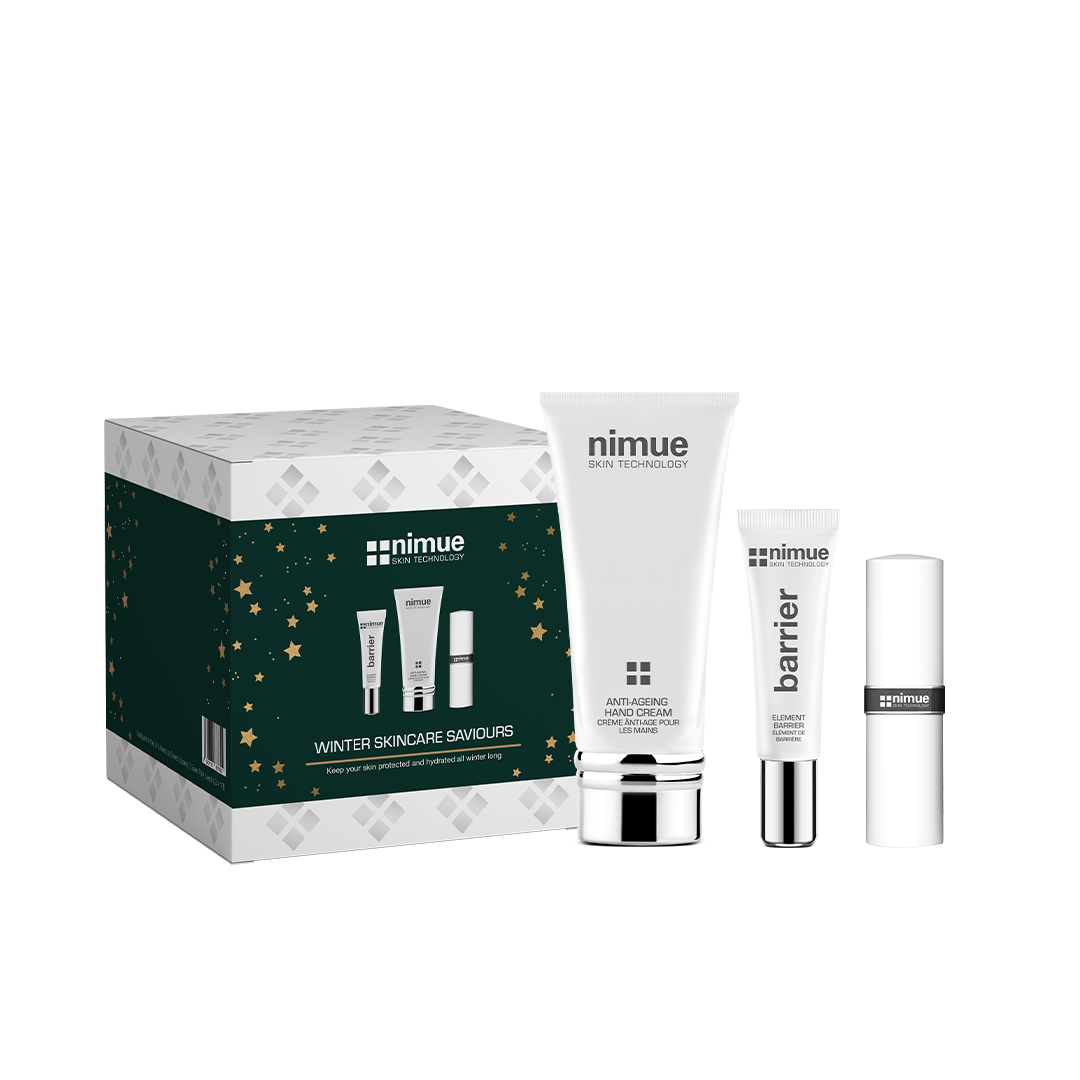 Gift set 3 – Daily Essentials – Cleanse and glow essentials for your daily routine. Give the gift of great skincare with this full-size collection of Nimue's bestsellers. Complete with Cleansing Gel, Conditioner and non-abrasive fruit based Exfoliating Enzyme. Clients receive a free Cleansing Gel as part of this limited-edition pack.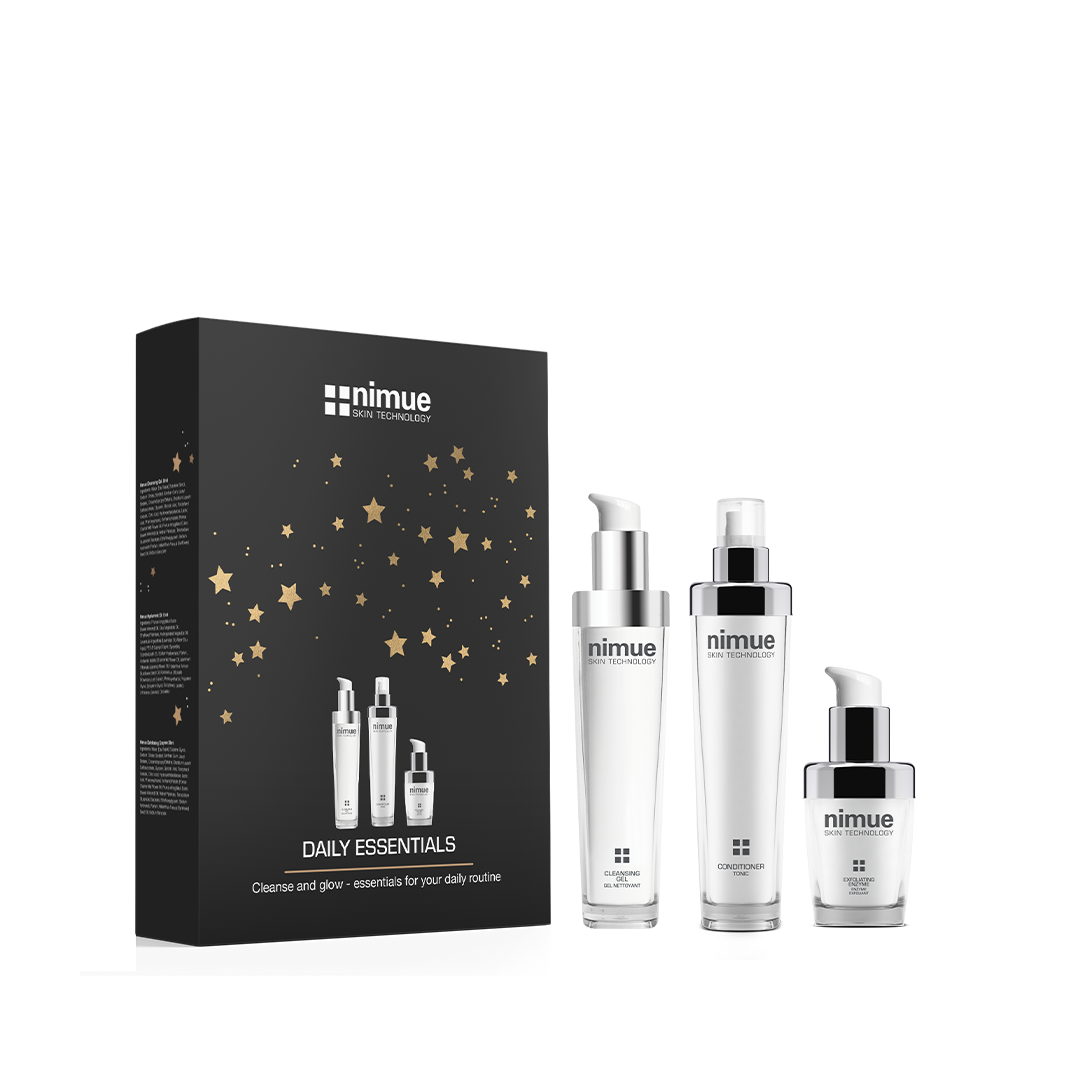 Gift Set 4 – Daily Essentials Lite – Designed for clients with interactive skin, the full-size Nimue Lite system is designed to restore and brighten even the most sensitive of skin barriers. Clients receive a free Cleansing Gel Lite as part of this limited-edition pack.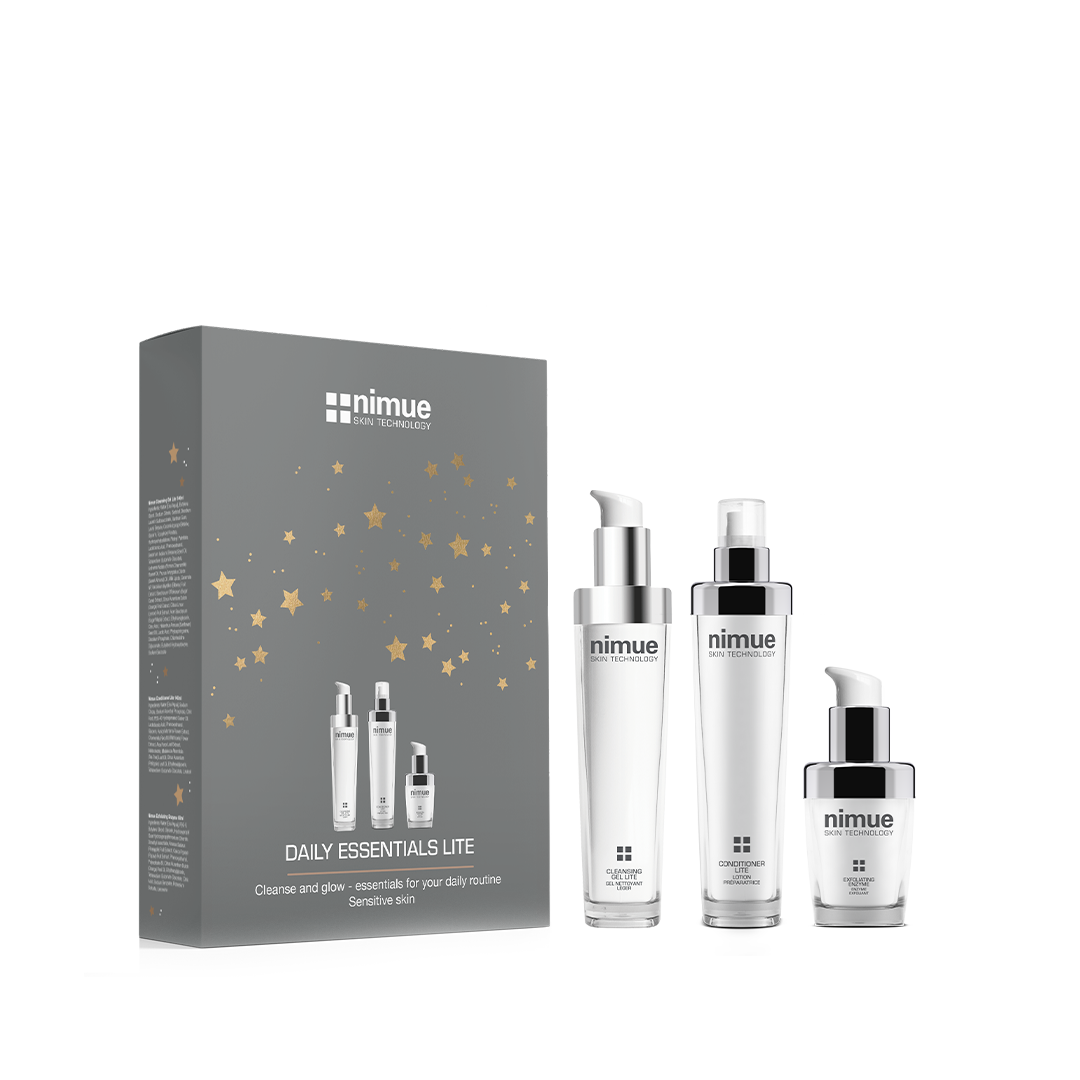 Gift Set 5 – Luxury Eyecare Collection – Revitalise tired eyes with this luxurious duo of ultra-hydrating, anti-ageing eye care essentials. Collagen Eye Films combine with supermodel's favourite ai Eye Serum to offer clients a lifting, firming treat that will reduce the appearance of wrinkles this winter.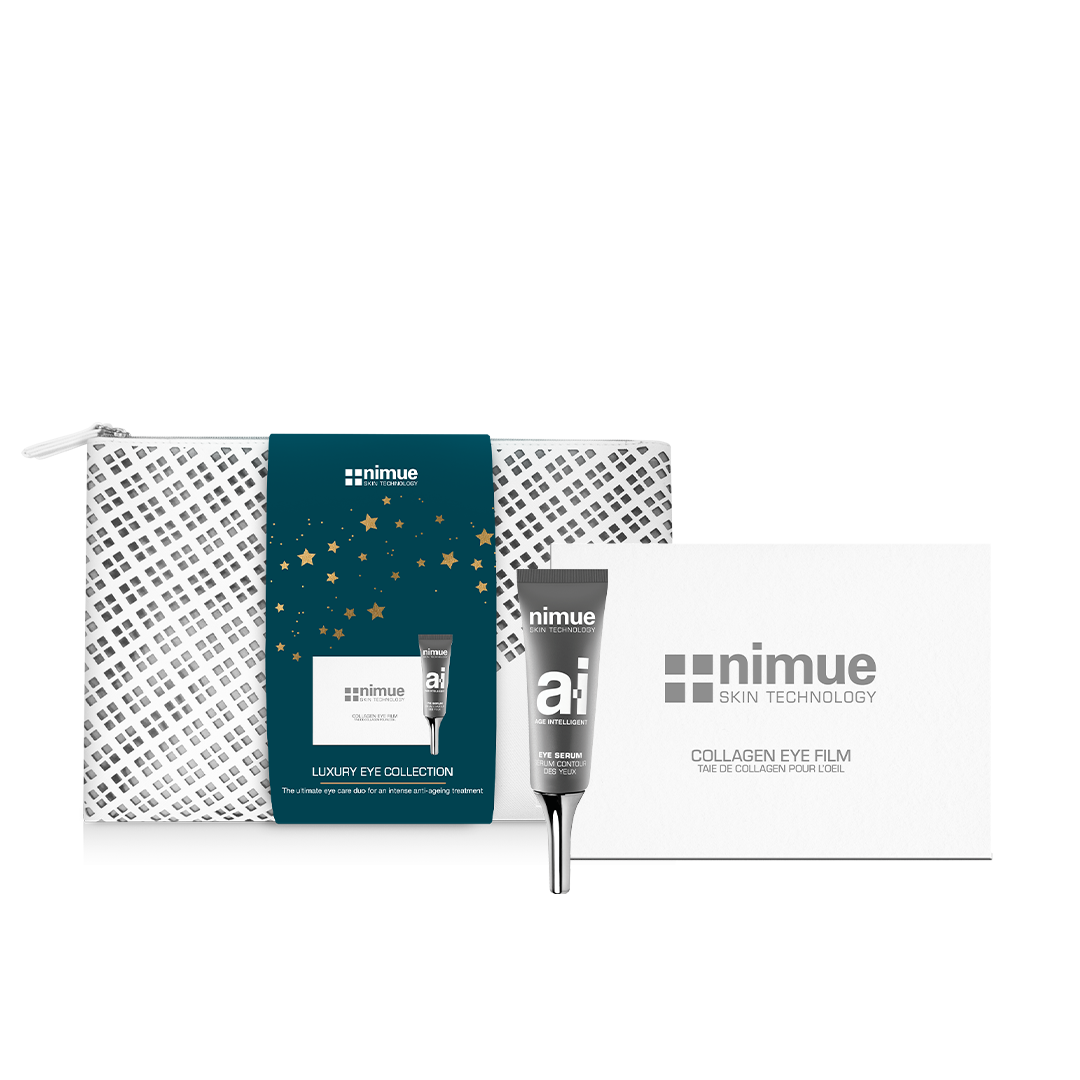 For more information about the festive gift set buy in package, contact your Partnership Manager today.
To become an approved Nimue Stockist, click here.