Alison Heppelstone, Carol MacNiven and Susan Forster have been announced as Nimue's Therapist of the Year 2022 award winners.
The international awards recognise the skincare knowledge, passion and client service achievements of therapists across the globe. Alison, Carol and Susan receive a once in a lifetime trip to South Africa this September, where Nimue is headquartered, including a safari dinner under the stars in the African bush.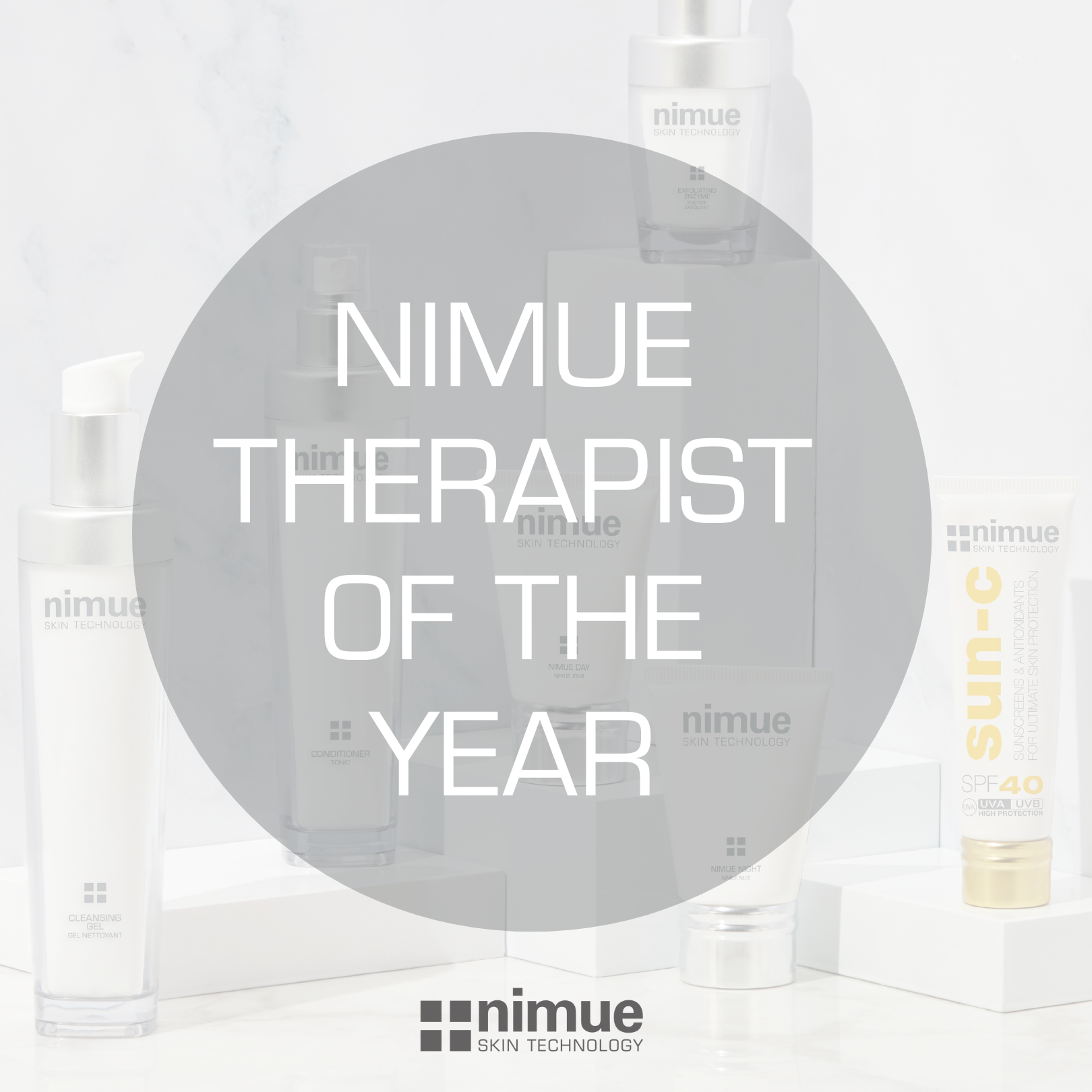 Samantha Sweet, co-founder of Sweet Squared, Nimue's UK distributor, said: "The Sweet Squared team are hugely proud by all the incredible efforts made by our amazing Nimue skin care therapists. Wow, what quality they show to the brand and to their customers. We can't wait to see the outcome and their experience in South Africa! Love & Respect to them all!".
Alison, Susan and Carol have been recognised due to their exceptional client skincare results, extensive Nimue training, product sales, beautiful salons and passion for the brand and skincare.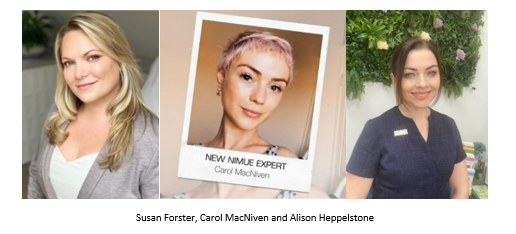 Alison Heppelstone, owner of Skin Coach in Cleckheaton, adds: "I'm absolutely thrilled to have won this incredible award and opportunity with Nimue Skin Technology. What an achievement! I'm can't wait to network with other Nimue professionals in South Africa!".
"Living in a town on the West Coast of Scotland with a population of 8,500, you just don't ever think you have a shot at things like this!" said Carol MacNiven, owner of Cmac Beauty in Oban, Scotland.
"Having confidence in the brand is key and as you see results day in, day out, with Nimue, it's not hard to get others excited about it. I'm truly grateful for this experience and cannot wait to meet everyone in South Africa!"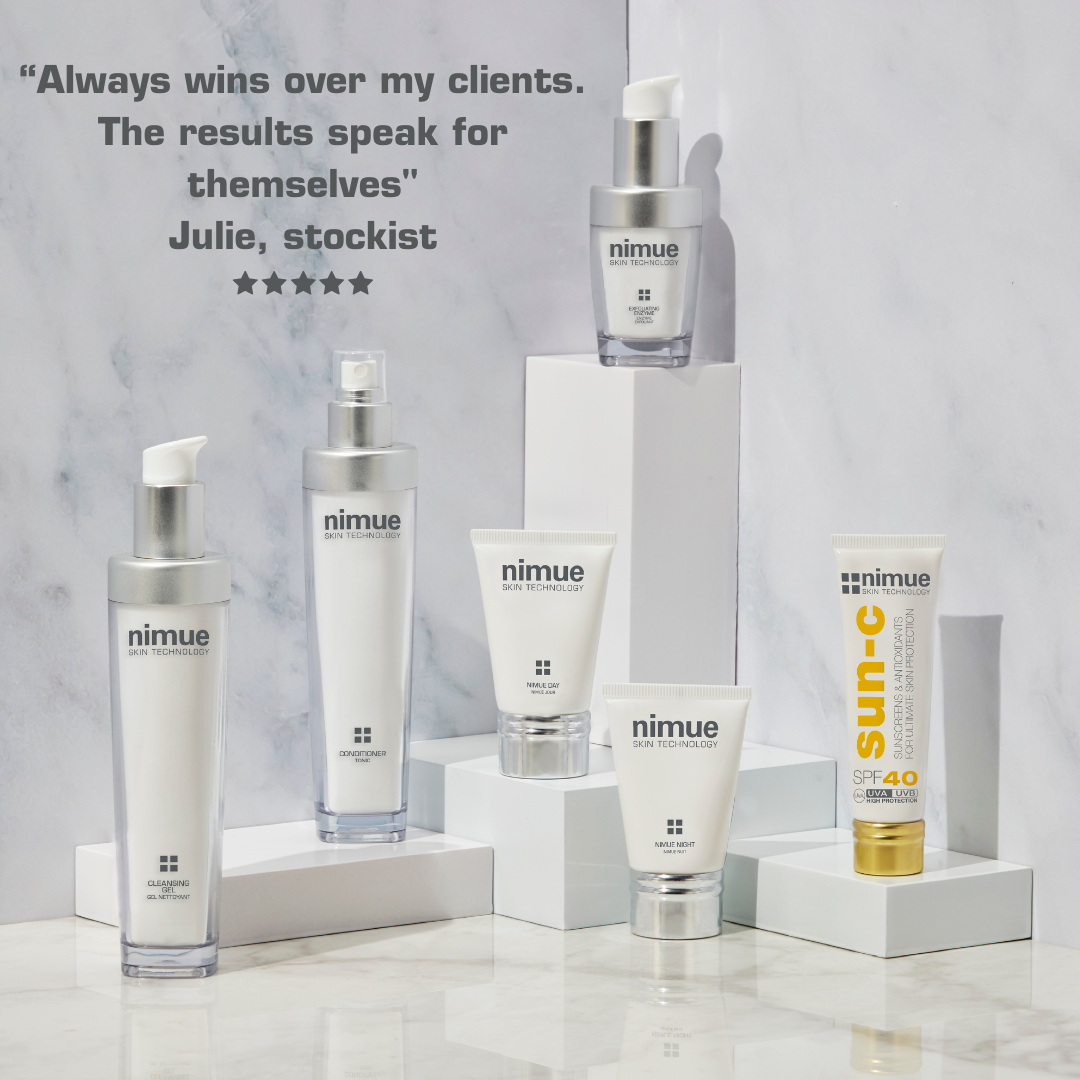 Susan Forster, owner of Meadow View Aesthetics in Oxfordshire, says "I'm so proud to be announced as one of the winners, not least because I was up against exceptional therapists from around the world, but also because I feel so privileged to work with Nimue".
Nimue is a derma-cosmeceutical skincare brand, renowned for expert understanding of the skin, innovative formulations, cutting-edge technology and effective combination, concentration and strength of active ingredients.
Developed in 1994 by leading skincare scientists, Nimue was creatd by scientists working with the cosmetic surgery market for pre-and post-operative healing.
Nimue's advanced and powerful formulations effectively treat fine lines, wrinkles, sagging, pigmentation, uneven skin tone, dryness, oiliness, acne, rosacea and eczema.
About Nimue Skin Technology
Nimue Skin Technology is a derma-cosmeceutical brand which uses a unique combination of AHA's (Alpha hydroxy acids) and other advanced active ingredients which trigger stimulation of the structure and function of the dermis to deliver true skin rejuvenation and restoration of skin health (rather than plumping the skin superficially like traditional cosmetic brands).
CLICK HERE TO FIND OUT ABOUT BECOMING AN APPROVED NIMUE STOCKIST