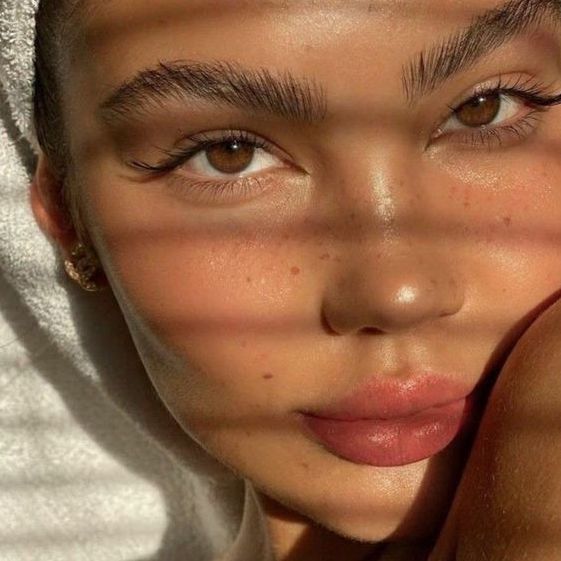 SPF SPF SPF! Not just for those warmer months. Yes, we all know that the sun can be damaging to our skin but did you know SPF continues to protect your skin from other environmental factors ALL YEAR ROUND!
Did you know that 80% of visible aging is down to UV exposure?!
As well as aging your skin, sun exposure can also lead to hyperpigmentation. This occurs when melanin is overproduced in certain areas of the skin. Melanin acts as your skins natural sunscreen by protecting you from harmful UV rays, which is why people tan in the sun. But excessive sun exposure can disrupt this process, leading to hyperpigmentation.
What causes skin damage?
UV (Ultra Violet radiation) - There are two types of UV rays that reach the earth's surface and as a result, are the most damaging to our skin. Even blue rays from your mobile phone screen which we look at everyday, impacts your skin as a form of UV rays. The more UV exposure, the more damage to the skin it causes. That's why prevention, rather than cure is so important.
UVB – UVB rays make up around 5% of the UV range we're exposed to on earth, with this being more prevalent in summer. Consequently, these rays are what causes your skin to burn and is also the primary cause of non-melanoma skin cancers.
UVA – UVA rays make up around 95% of the UV range we're exposed to. UVA is present all year round and can even travel through glass! These rays are what cause photo-ageing, stimulates tanning, pigmentation and can also result in sun burn and skin cancer. Due to the high exposure, UVA rays is the main type of radiation we should try and protect against.
There are two different types of sunscreens:
Physical sunscreen uses minerals that sit on top of the skin to reflect UV rays, physically bouncing the rays off the skin. Physical sunscreen can often leave a white or tinted residue to the skin but works immediately when applied to the skin.
Chemical sunscreen contains ingredients that absorb the UV rays and slows them down, turning the rays into heat. Chemical sunscreen tends to be more lightweight in consistency which makes it ideal for everyday use. However, it may require you to wait some time before sun exposure.
Nimue uses a blend of both physical and chemical sunscreen to enable the really high factor rating, providing the benefits of both types of sunscreen.
Meet The Nimue Range
Nimue Sun-C Environmental Shield SPF50
The Nimue Environmental Shield provides the highest protection of SPF50 protecting against the full light spectrum: UVA, UVB, Infared & high energy visible light (blue light emitted from screens). It further protects against pollution. All the harsh environmental elements, really damage our skin and this is the perfect SPF to fight those elements and protect against premature ageing.
In addition to offering protection against the majority of causes of ageing, the advanced formulation has a beautiful light texture and gives a mattifying effect making it ideal for all skin classifications, particularly those with oily and acne prone skin. Suitable for ages 2 and up, the Environmental Shield really is suitable for all skin types.
Shop the Nimue Sun-C Environmental Shield SPF50 here.
Nimue SPF40 Sunscreen
The Nimue SPF40 Sunscreen is the perfect SPF to use during the dry climates as it contains yeast polysaccharides which adds extra moisture, giving you a non-whitening and non-oily feel when applying it over your daily moisturiser. On top of providing a certified high broad-spectrum UVA/UVB protection the SPF40 also provides anti-ageing benefits to assist in reducing and preventing the visible signs of photo-ageing. SPF40 is suitable for all skin classifications including those from the age of 10 and up.
Shop the Nimue SP40 Sunscreen here.
Nimue Element Barrier
For added protection, the Nimue Element Barrier helps to add an extra barrier to the skin, amazing for harsh weather conditions and dry climates, protecting against all environmental factors. This clever formulation works by moisturising the stratum corneum and reduces sensitivity to UV radiation, infrared and inflammation. The long-lasting hydration also helps provide skin comfort and protection against skin irritation. A great final touch to ensure full protection and happy skin. A must have in any skin care routine!
Shop the Nimue Element Barrier here.
Nimue Pre & Post Serum
Nimue Pre & Post Serum is designed to not only increase the efficiency and active delivery of a Nimue professional treatment, it also helps to strengthen and repair the skins barrier. Trans-epidermal water loss is regulated leaving the skin feeling hydrated while continually improving the skins barrier health. Perfect to use following a day in the sun or for those that have dehydrated skin.
Shop the Nimue Pre & Post Serum here.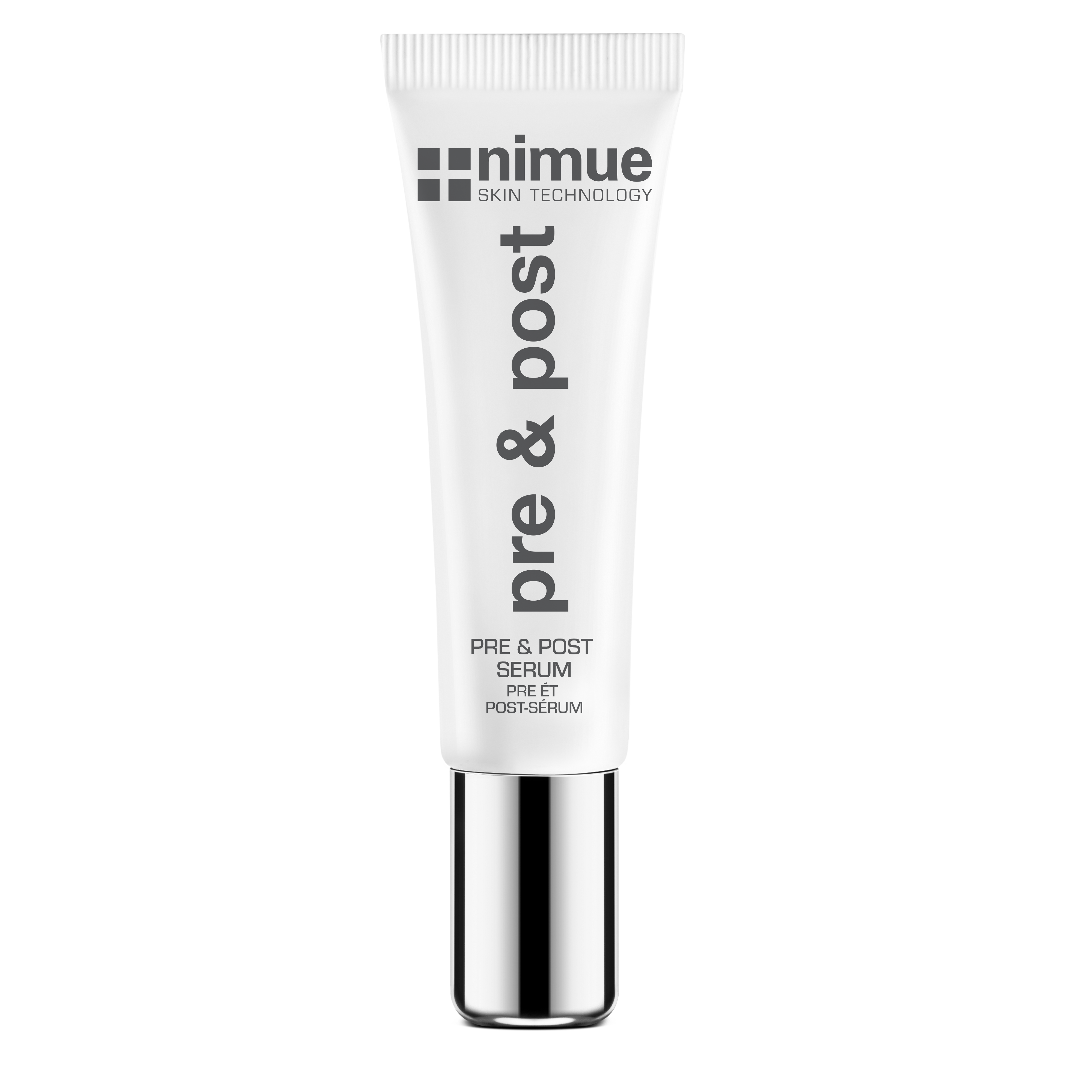 Nimue Hydro Lip Therapy
Finish off your skincare routine with the Nimue Hydro Lip Therapy. Containing Vitamin E and Chamomile, this lightly textured lip therapy is formulated to condition, nourish and protect the lip area against exposure and environmental elements whilst minimising the signs of aging on the lip area.
Shop the Nimue Hydro Lip Therapy here.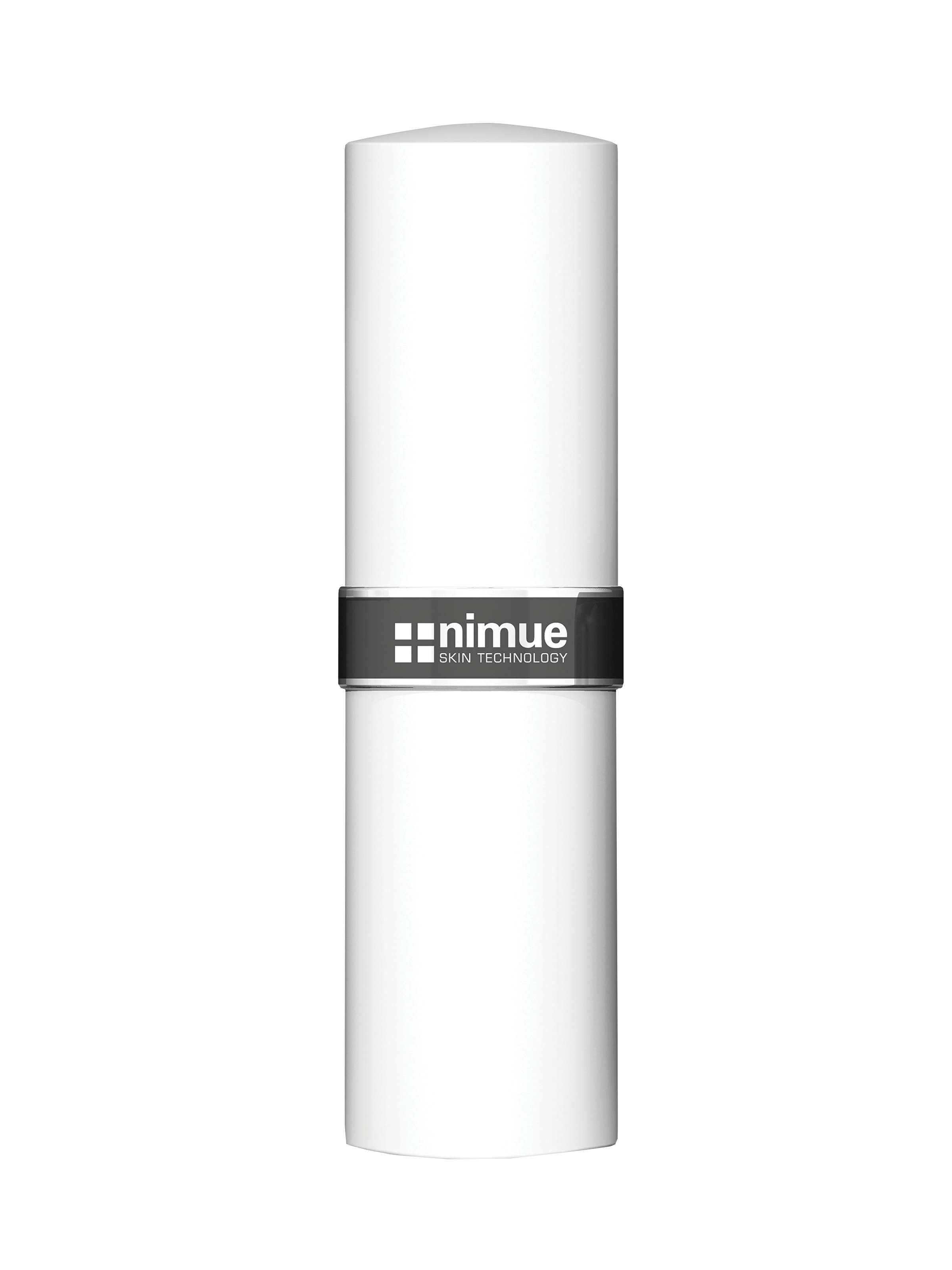 Shop the Full Nimue Sun-C range here.