Sweet Squared has been awarded the coveted title of International Distributor of the Year by Nimue Skin Technology at an inspiring event in South Africa.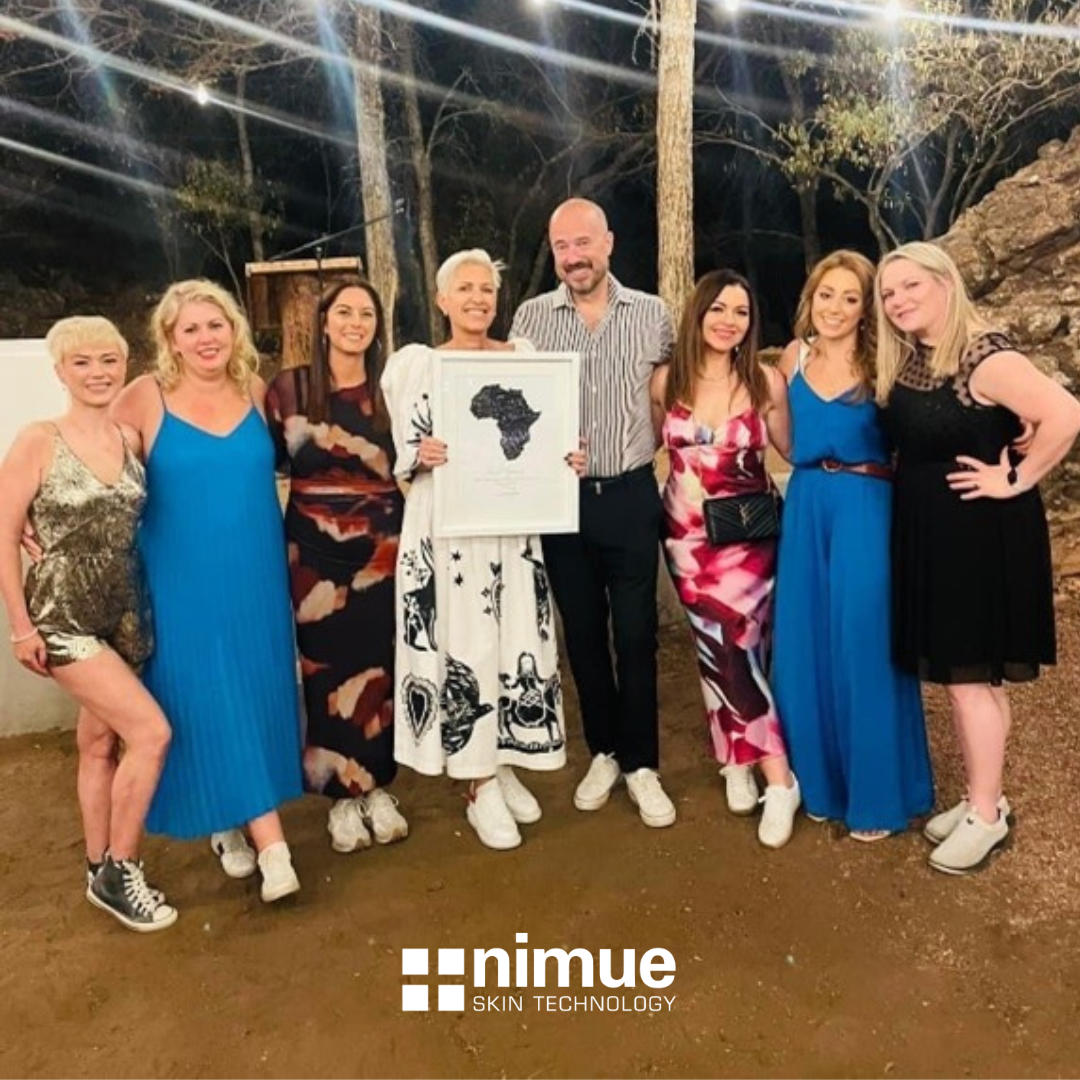 Celebrity favourite skincare brand Nimue is available to approved skincare professionals across the UK and Ireland.
Sweet Squared has been the exclusive UK distributor for Nimue for nearly five years and has been part of its exponential growth and popularity with professionals.
Nimue made the announcement at the 2022 Nimue Conference in South Africa, where the skincare brand is headquartered. The Sweet Squared team was in attendance to pick up the award, alongside therapists from the UK leg of Nimue's Therapist of the Year Award.
In addition to Sweet Squared's win, Carol McNiven of Oban, Scotland, won the International Therapist of the Year award after being a winner in the UK competition.
Heather Burnett, National Partnership Manager at Sweet Squared said: "We are super excited to let all our amazing stockists know that with their help and dedication, we've won the award for Nimue's International Distributor of the Year. We simply couldn't have done this without each and every one of our Nimue trained skincare professionals."
Heather added, "We're so lucky to be able to work with passionate skin therapists and we're looking forward to helping our customers offer Nimue's game changing results for their clients in the years to come".
About Nimue Skin Technology
Nimue Skin Technology is a derma-cosmeceutical brand developed in 1994 by leading skincare scientists, aimed at the medical market for pre- and post-operative application. Since then, Nimue has evolved into a recognised professional skincare brand distributed globally, renowned for an expert understanding of the skin, innovative formulations, cutting edge technology and effective combination, concentration and strength of active ingredients.
To find out more about becoming an approved Nimue stockist, please click here.