Posted by Hannah McAndrew on 25th Aug 2021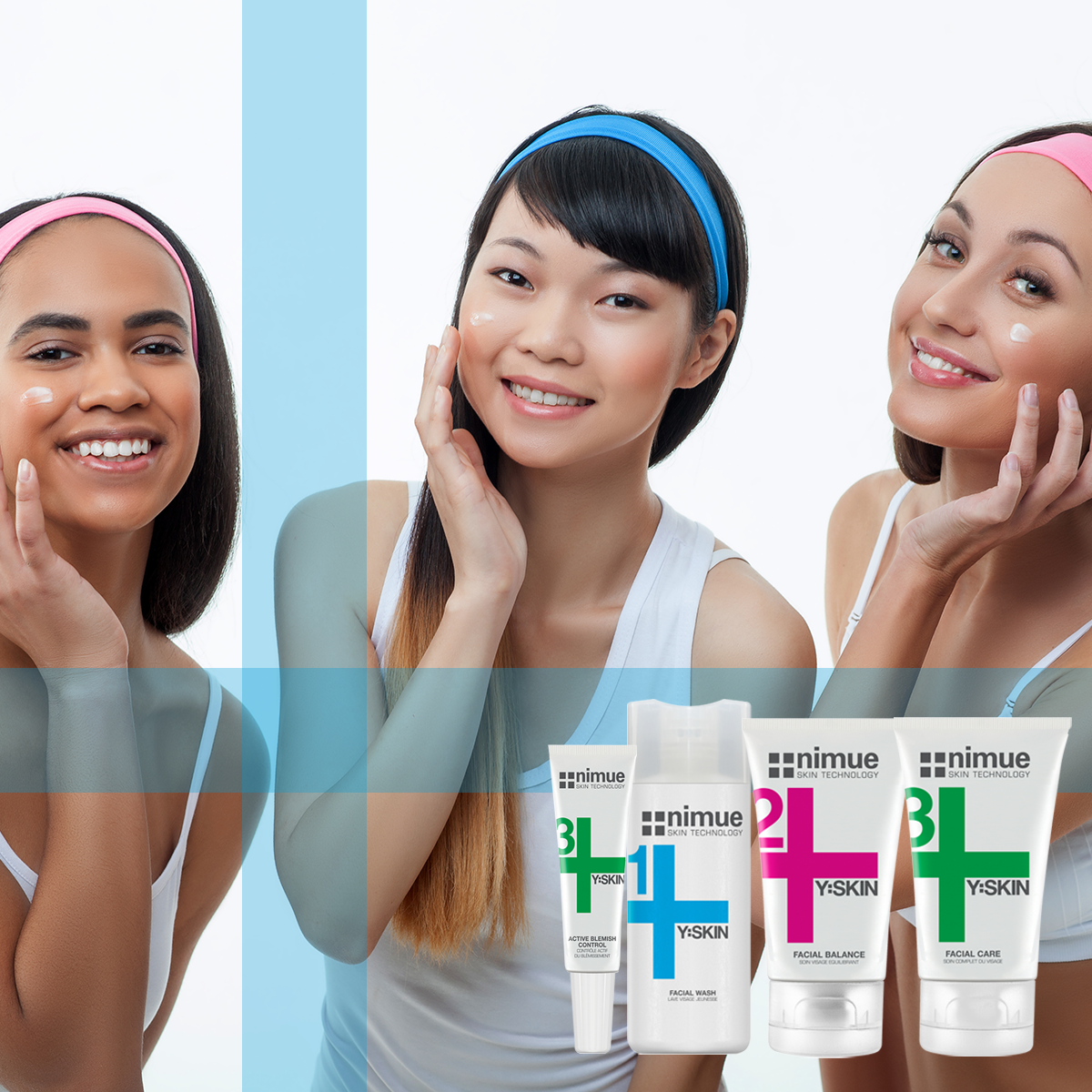 Teenagers are a challenging group to treat when it comes to skincare. Most of us remember our teenage years and the surge in hormones resulting in oily skin and more often than not, acne breakouts. This can cause upset and frustration for some people, especially sensitive teenagers already suffering from changes in mood and perhaps under peer pressure to look good too.
This applies to both genders as the male hormone testosterone is mostly responsible for this increase in oil production and breakouts; in fact acne affects teenage boys more than girls, whereas in adults the reverse is true.
There are other challenges when dealing with a teenage acne prone skin, as some teens simply don't have the inclination to use their skincare as directed, and some make choices on a budget, usually over the counter products which strip the skin's natural barrier and can in the long term make acne worse. A lot of teens end up trying medicated skin care when the cosmetic over the counter preparations don't work for them, but by this time their skin may already be sensitised and long term antibiotic and oral retinoid products at a young age can have lasting effects on the skin even after the teenage years are over and the acne is cleared.
The key is using gentle skin care initially as soon as the skin starts to change at puberty, hopefully nipping any breakouts in the bud and managing the acne until the hormone levels naturally settle down.
As long as the skin's natural barrier is intact, more active skin care can be introduced later if the breakouts become worse. What do we mean by 'barrier'? This is the 'cement' that holds skin cells together (figure 1). It serves two functions: maintaining the water content or 'hydration' of the skin by stopping water from evaporating and stopping external influences such as bacteria and allergens from entering the skin and initiating an immune response. Treating a barrier impaired skin with actives found in most acne skin products will not work as the immune system will be triggered, making the skin even more inflamed.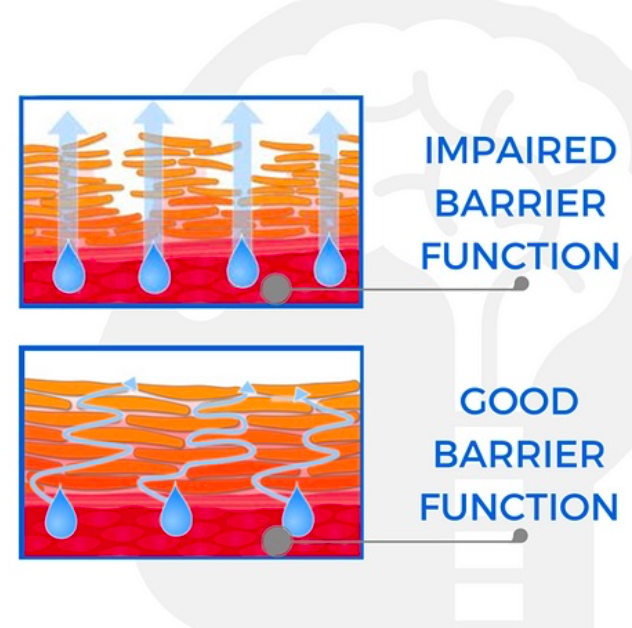 Figure 1: The Skin's Barrier Function
This is why it's important to seek the advice of a skin care professional when treating teenage acne, as they will immediately be able to spot if the barrier is impaired - inflammation, dehydration (despite the skin being oily) and sensitivity are classic symptoms of an impaired barrier. This should always be treated first with ingredients such as polyhydroxyacids (PHAs), ceramides, sphingosine and phytosterols. A simple routine twice a day consisting of a PHA cleanser such as Nimue Cleansing Gel Lite, followed by a water based moisturiser such as Nimue Youth Facial Balance is enough to restore the barrier in most cases and won't over-stimulate.
Nimue Cleansing Gel Lite and Nimue Y:Skin Facial Balance
A broad spectrum SPF should be worn over moisturiser during the day, regardless as to which products are being used, as UV light kills the immune cells that naturally reside in the epidermis. If the skin is oily, Nimue's SPF 50 Environmental Shield is the perfect non greasy sunscreen that leaves a matte finish on the skin and is popular with teenagers.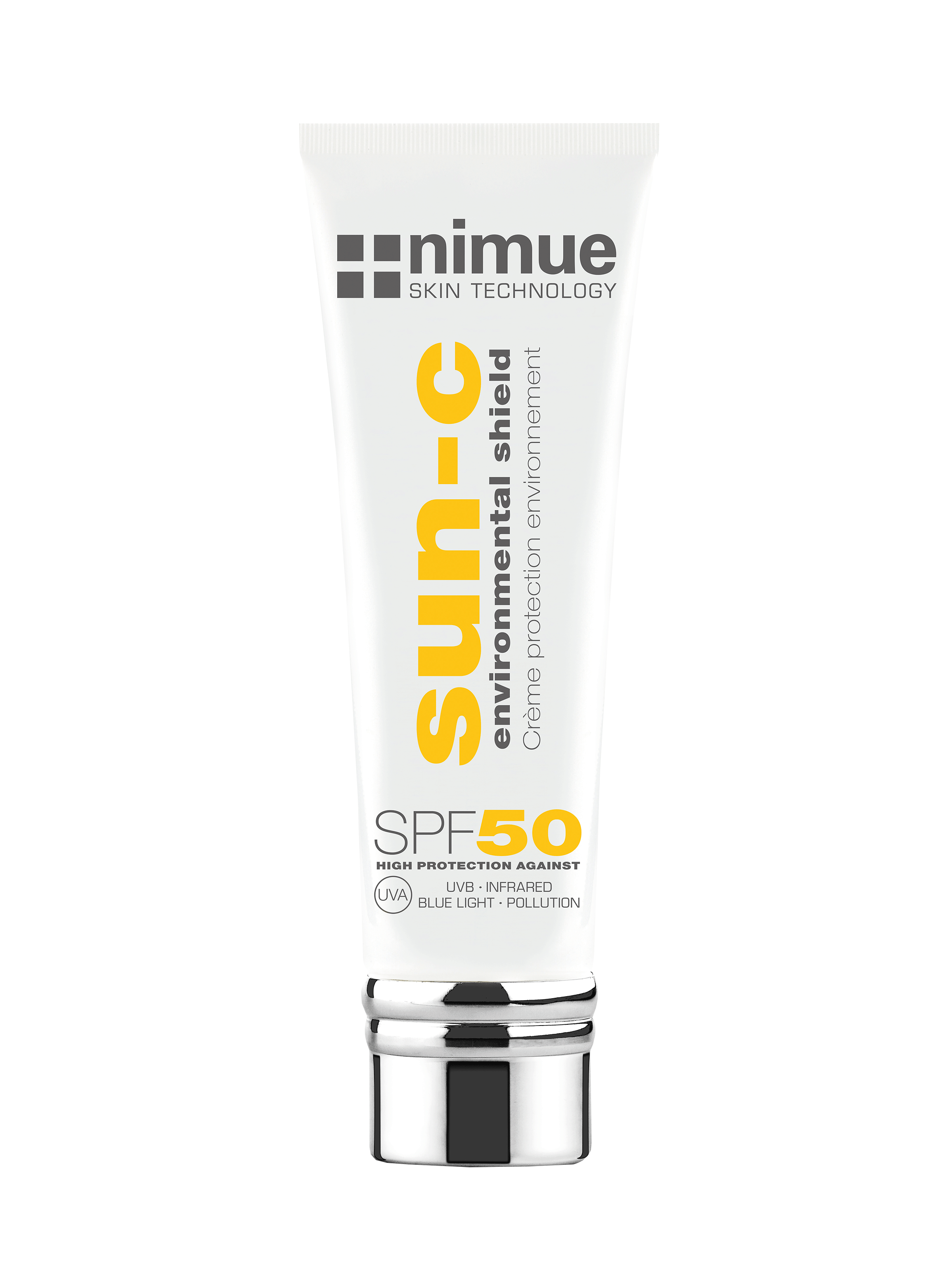 Nimue Sun-C Environmental Shield SPF50
As long as the barrier is intact, should more breakouts occur in later teenage years, active ingredients can be introduced such as AHAs. These can be found in Nimue Youth Facial Care, a 5% AHA moisturiser with tea tree oil to help soothe and reduce breakouts. This should be applied in a thin layer at night for occasional breakouts, or for more frequent breakouts, can also be used in the daytime. A stronger 'on the spot' treatment such as Nimue Active Blemish Control is the ultimate treatment for stubborn breakouts, reducing their size in just a few hours.
Nimue Y:Skin Facial Care and Nimue Y:Skin Active Blemish Control - more powerful products for stubborn acne.
Weekly exfoliation is also key to managing breakouts, as dead cells building up on the skin contribute to blackheads which can later turn into inflammatory acne lesions. The Nimue Exfoliating Enzyme is the perfect non abrasive exfoliator that uses enzymatic ingredients from fruit (papaya and pineapple) to gently nibble the bonds between dead cells, gently removing them whilst preserving the skin's barrier.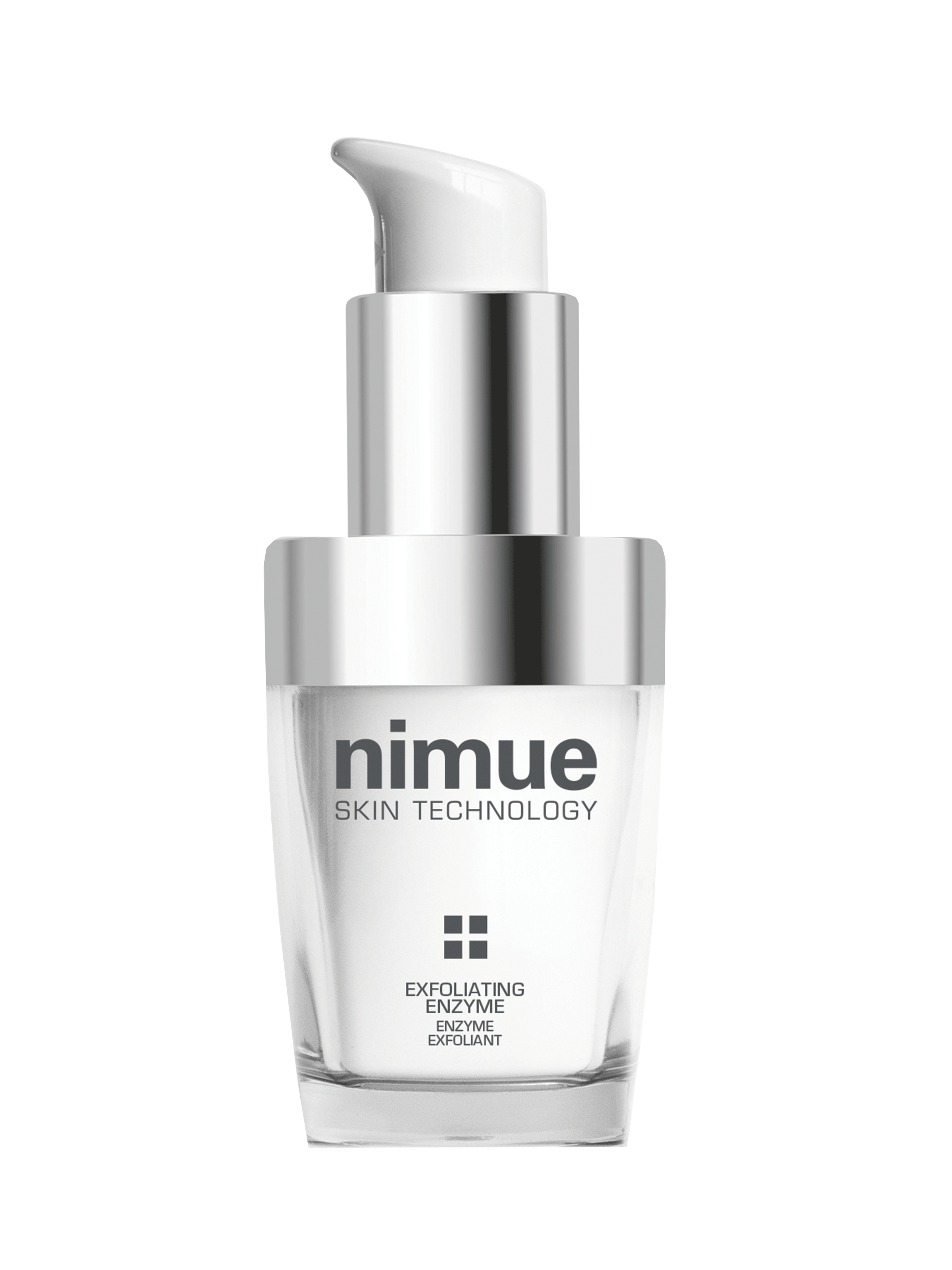 Nimue Exfoliating Enzyme
In conclusion, the simple routines are usually the most effective as teens are more likely to stick to them, and they have less chance of overloading the immune system and causing more inflammation. Actives should only be introduced if the barrier is intact. For persistent cases that do not respond to AHAs, medical referral may be required.