Posted by Abbie Turner on 26th Oct 2020
Introducing Education with Emma! A brand-new education initiative aimed at providing the hair professional with advice, tips, tricks and best of all… brand secrets. Education with Emma is brought to you by none other than the wonderful Emma Taylor, Sweet Squared Hair Education Manager!
Today it's all about the Alter Ego Italy Lengths collection, which encompasses all things 'Beauty Made With Kindness'. The range all about having beautiful hair, whilst being environmentally friendly.
The Alter Ego Italy Lengths collection is:
100% Made in Italy

Paraben-free

Vegan

Made from naturally derived ingredients

Made with recycled water

Eco friendly packaging, all the bottles are made from recycled material
We're only going to look at the first half of the collection today, as there's lots to get through! This blog will help you to choose the best product for your client's hair type.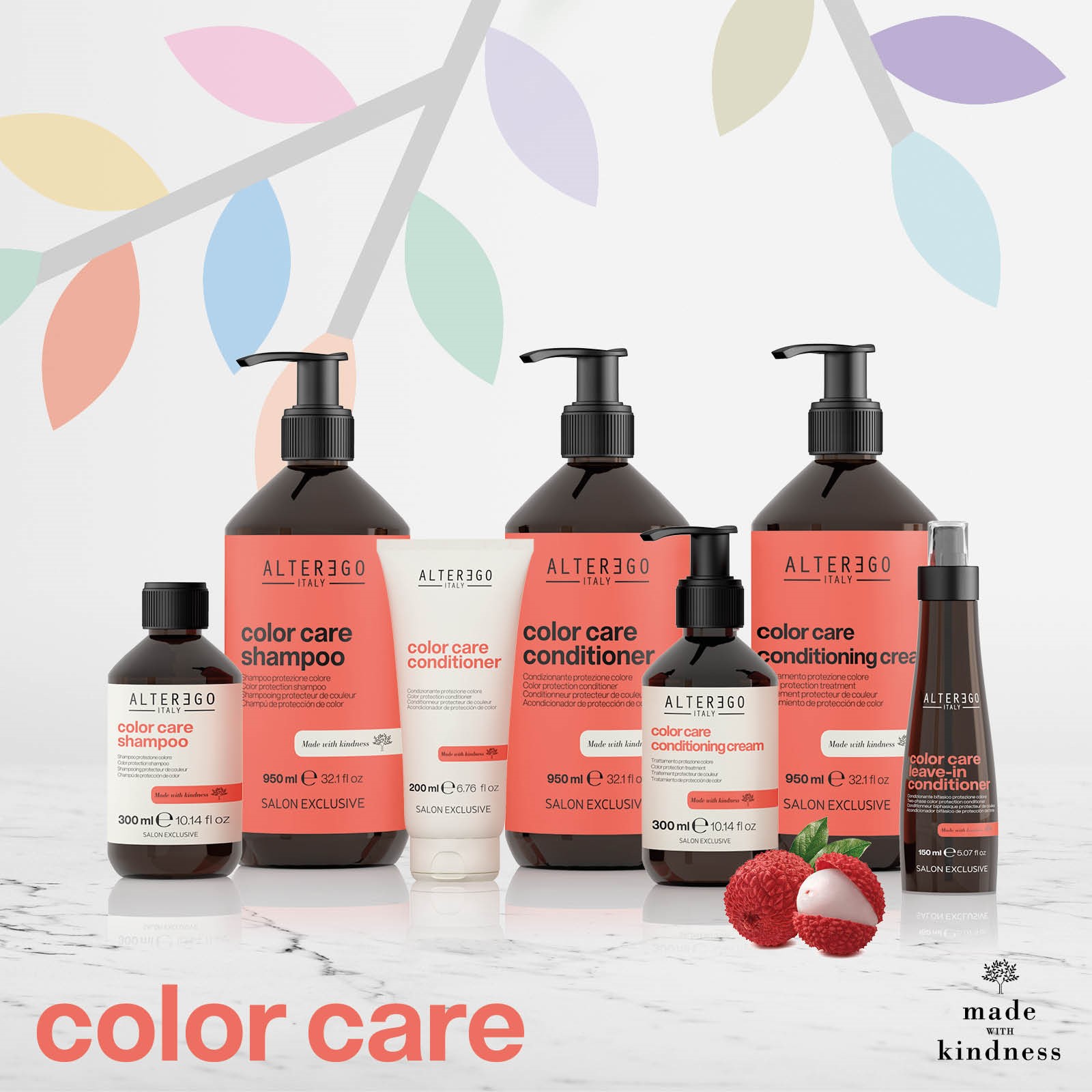 The Colour Care Line
Perfect for your regular colour clients, the Colour Care line is designed to preserve coloured, highlighted, or lightened hair long-lasting colour for up to 6 weeks.
Enriched with Goji Berries and Lychee

Contains Urban Shield Technology to protect the hair from external aggressions

Creates silky, soft locks

…it smells divine (one of Emma's personal favourites!)
Colour Care Leave-In Conditioner

To be applied on towel dried hair

Goji Berries and Lychee to nourish and smooth the hair

Includes heat protection
Colour Care Conditioner or Colour Care Conditioning Cream
The conditioner is perfect for clients with fine hair

Conditioning cream is better for coarser, thicker hair

Both will smooth, nourish and de-frizz

Preserves colour treated hair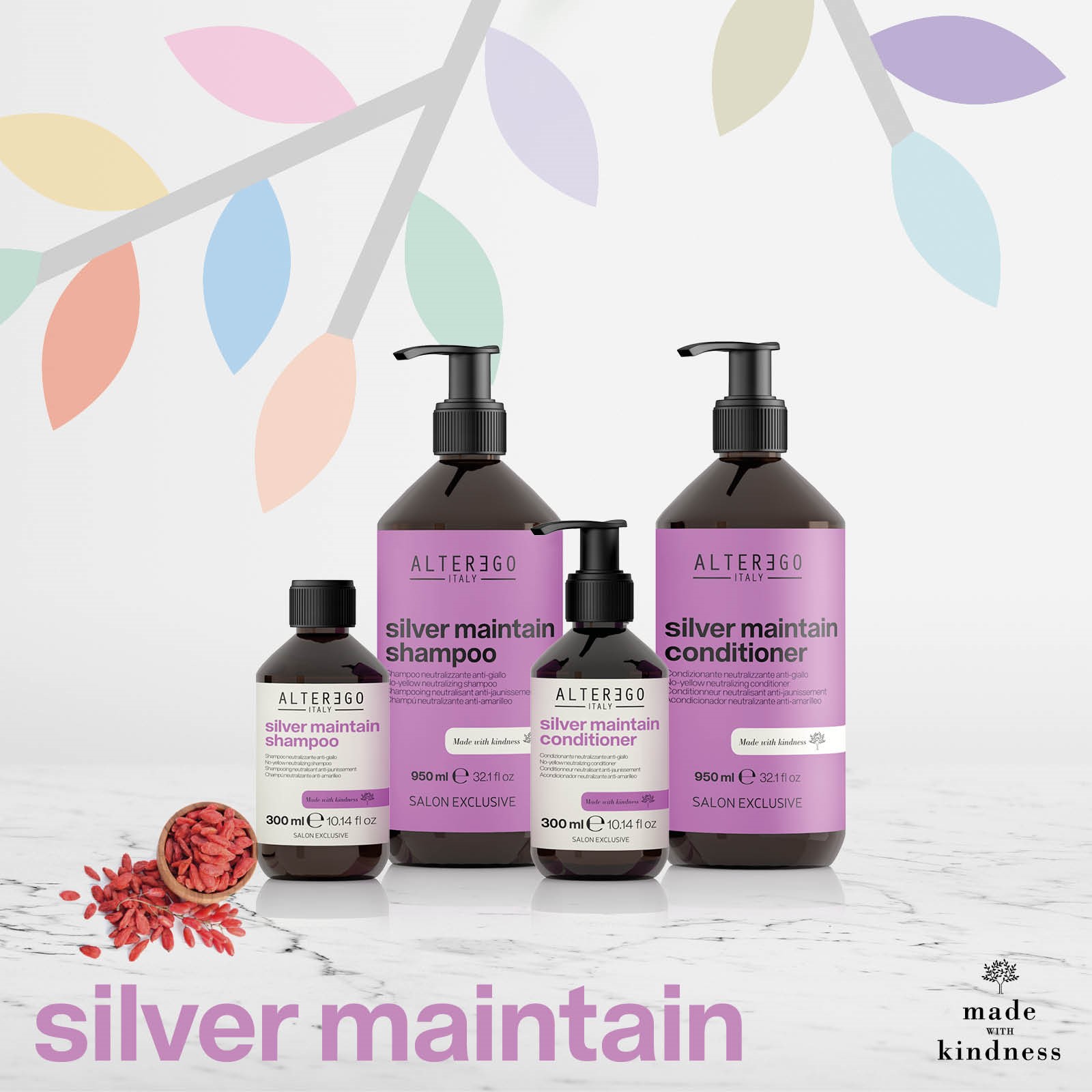 The Silver Maintain Line
These purple pigmented products are perfect for those with natural, blonde or highlighted hair as they will neutralise unwanted yellow tones.
Silver Maintain Shampoo & Conditioner
Enriched with Argan Oil and Goji Berries

Smooths and nourishes the hair shaft

Purple pigment neutralises unwanted yellow tones for blondes

You can even use this on brunette hair to cool the tones!

Safe to use 2-3 times a week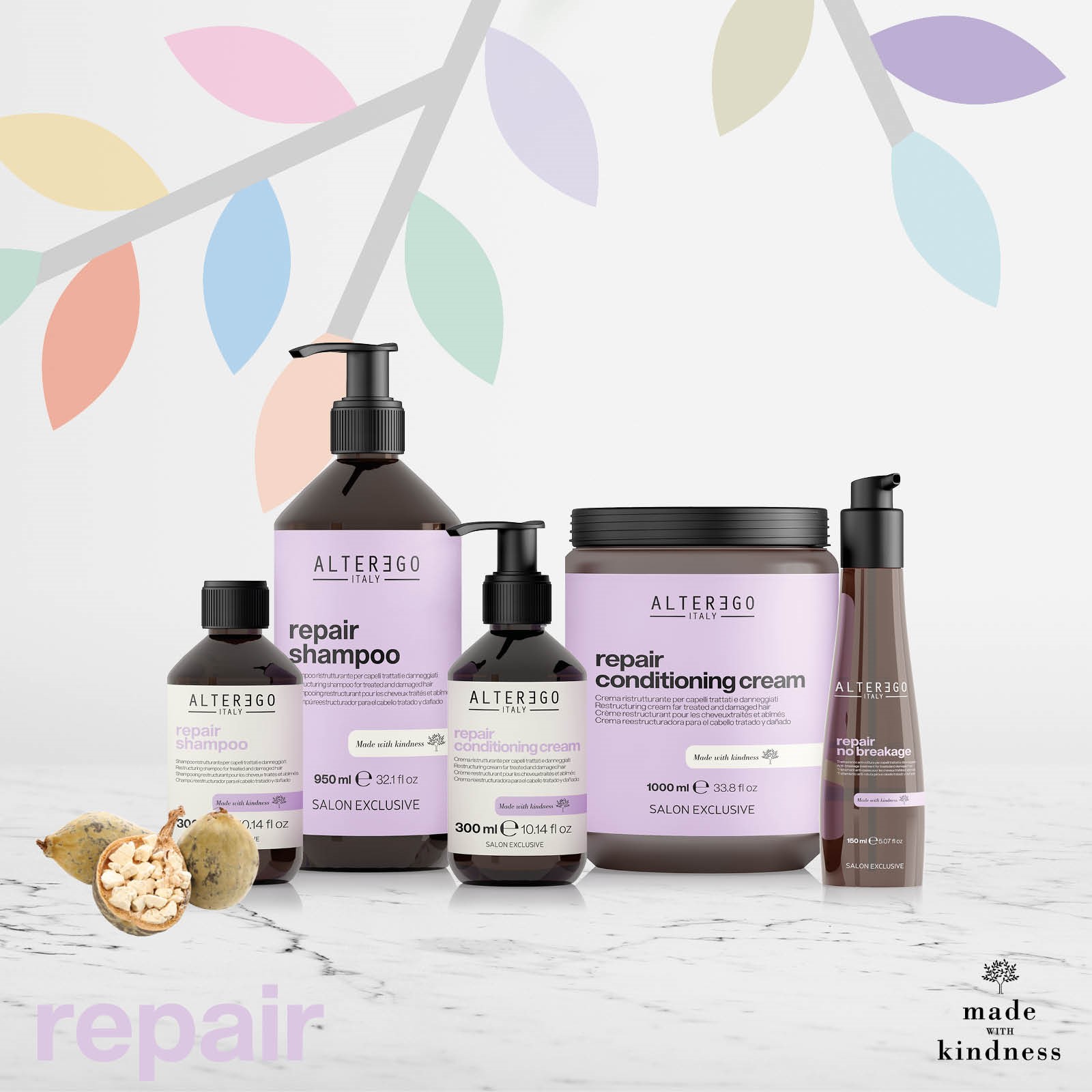 The Repair Line
This line is going to work best to repair damaged hair or sensitised hair. For mechanically damaged, chemically damaged, or even hair that's a little older and needs some TLC… these products are going to be a lifesaver!
Enriched with Oat Extract, Argan Oil and Avocado

Strengthens the hair with Amino Acids

Smooths and protects the hair

Gives the hair a gorgeous smooth surface to work from
A leave-in conditioner to be used on towel-dried hair

Temporarily seals split ends to prevent breakage
Highly nourishing

Strengthens the hair with Amino Acids and Keratin

Creates a full-bodied look

Gives the hair a smooth, nourished and 'new hair' feel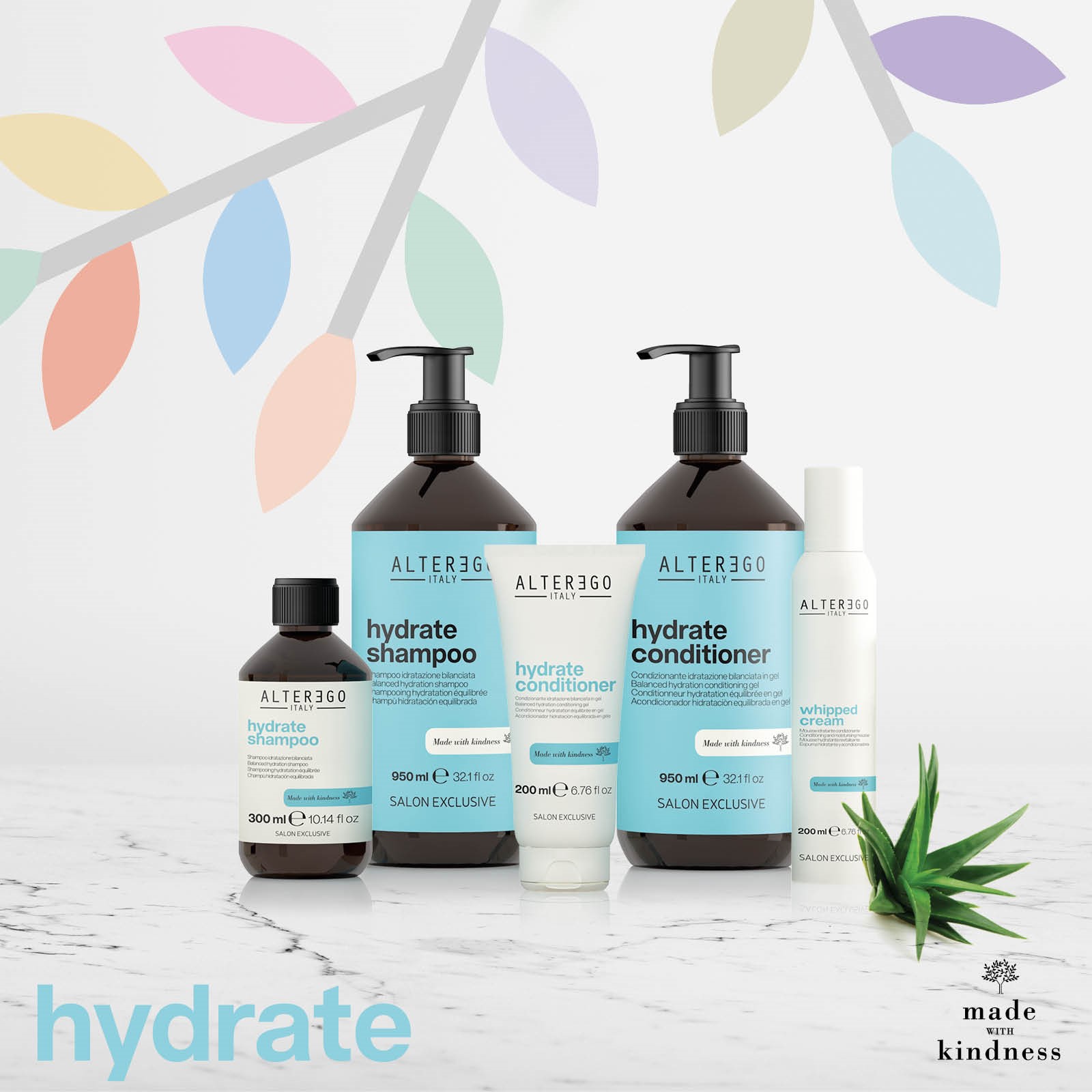 The Hydrate Line
For those clients with dry hair or dehydrated hair in need of a big drink!
Enriched with Aloe Vera and Sunflower Seeds

Includes Urban Shield Technology to help with external aggressions
Comes in a gel form

We recommend is leaving 20% of the product in the hair when rinsing off, to continue hydrating the hair
A best-selling styling product and a favourite amongst professionals!

A leave-in conditioning mousse, great to style hair

Smooths the hair and gives an anti-frizz effect

It smells delightful. Infact, we'd say good enough to eat!!
That's all for today, but if you just can't wait for the second half of the blog post you can watch the full video here.
Enjoy!