Wow... what an amazing and unforgettable four weeks we've just had on the Plexigel Tour, showcasing the new nail enhancement system from CND™! The tour consisted of ten events in eight different locations and every event was a sold-out success.
We kick-started the tour in Chelmsford, Brighton and Bristol. In the second leg, we took the tour to Newcastle and then to our Sweet Squared office in Edinburgh. Then came the third leg, where we hosted in Leeds at our wonderful head office, then went onto Manchester and Birmingham. Then to wrap things up on the fourth leg, we hosted back in Edinburgh and Leeds again.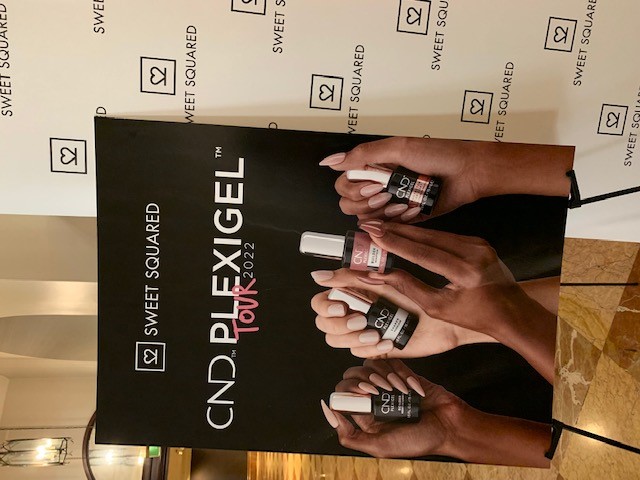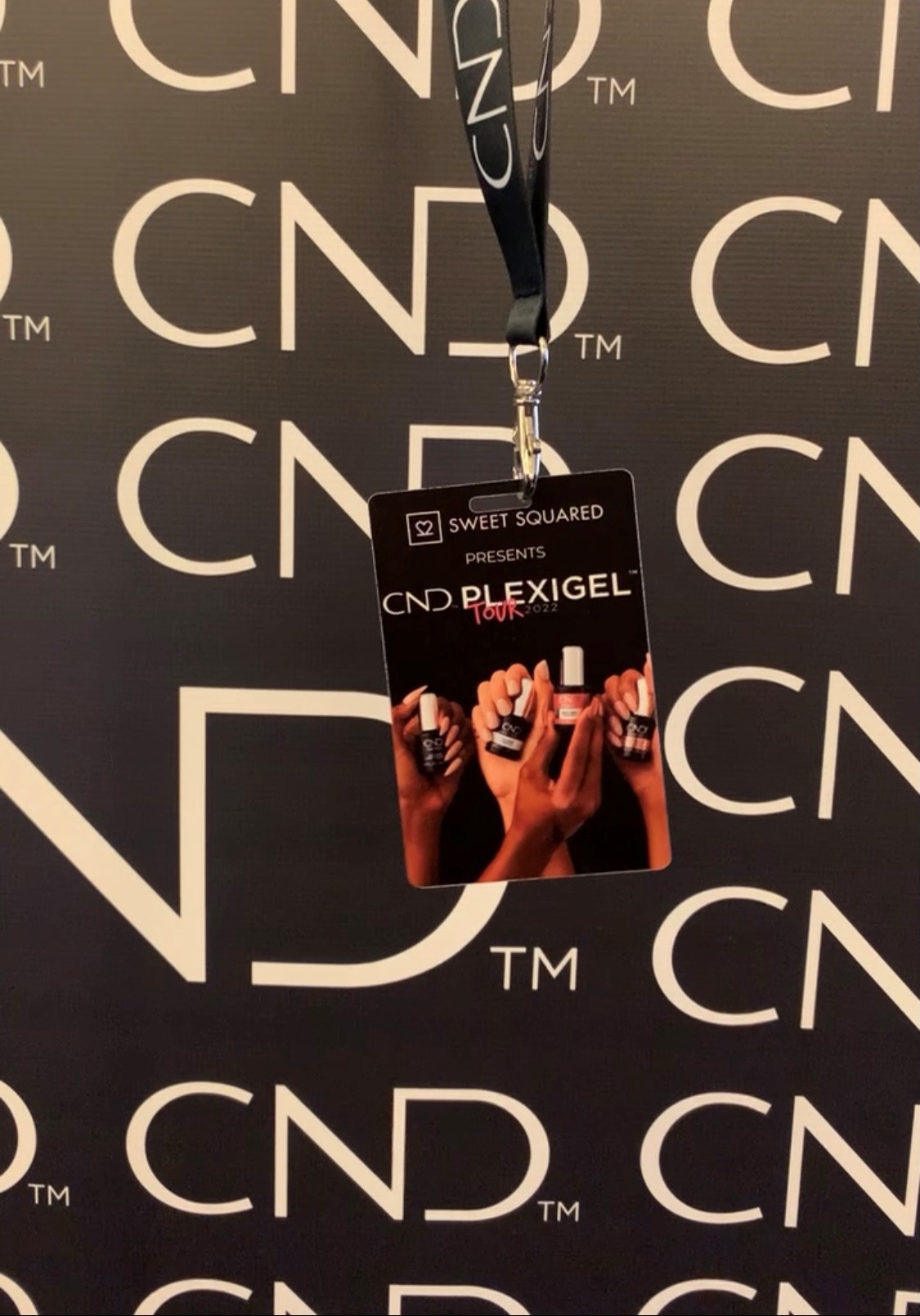 So, what actually happened on the CND™ Plexigel Tour? What did we get up to?
At each masterclass event, our lovely customers were introduced to the full CND™ Plexigel enhancement system and they were taken through the function of each product by our very talented CND™ Education Ambassadors. Once taken through the products, our customers experimented and learnt in the following areas:
CND™ Enhancement P.R.E.P
How to Bullet-Proof Your Colour with Natural Nail Overlay Using Plexigel Shaper
Natural Nail Overlay Using Plexigel Builder
Plexigel Builder Over a Tip
Plexigel Builder Sculpted Over a CND™ Future Form
Finish Filing
Our customers also had the opportunity to use the new CND™ Plexigel Colour Builders - super exciting!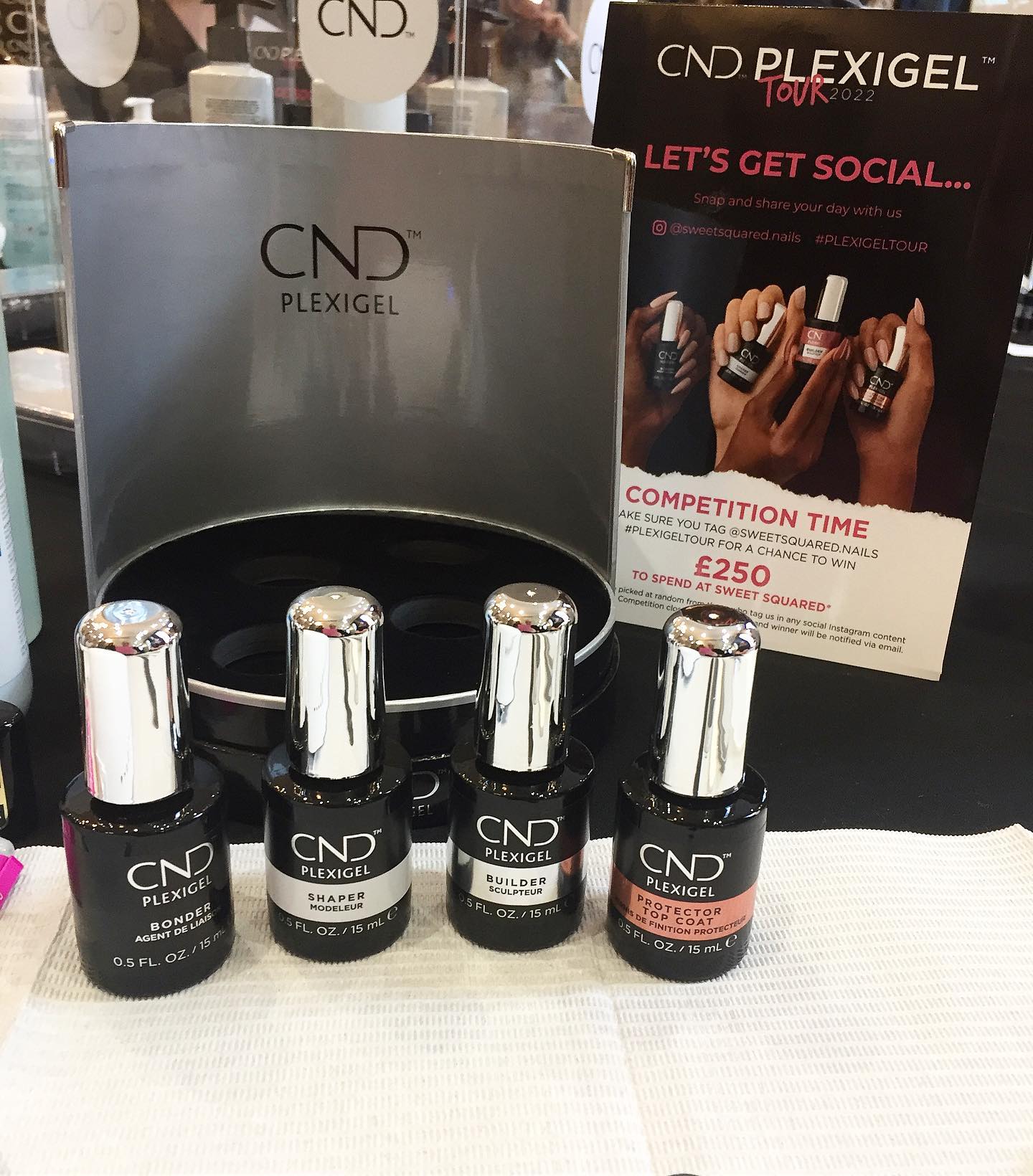 The CND™ Plexigel Full System at the event in Birmingham! Credit: @michellec_1987 via Instagram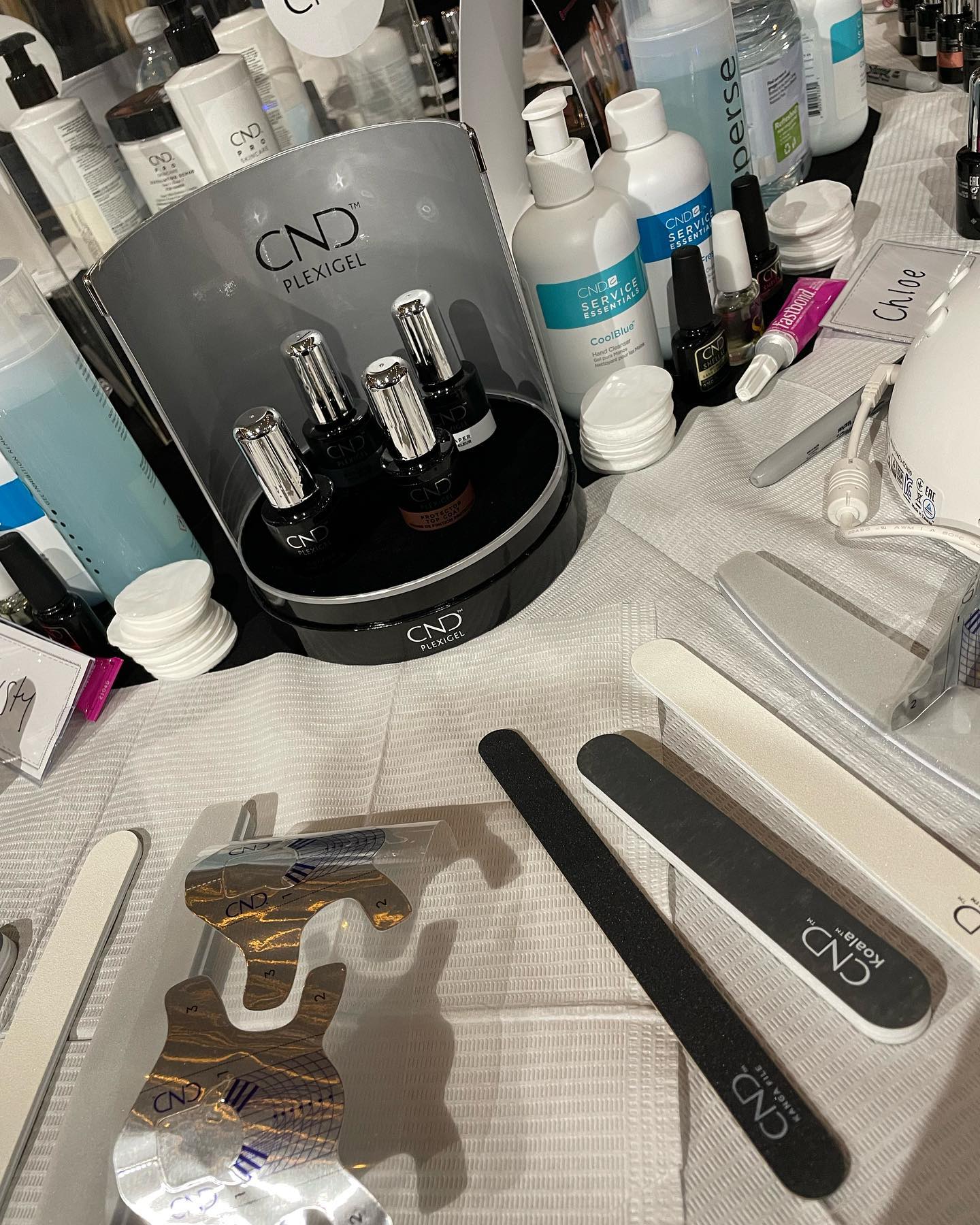 A full CND™ set-up for our customers at the event in Manchester! Credit: @ashleigh_beautynails via Instagram
Any customers who attended the tour also had a sneak preview of an upcoming CND™ product launch… now we won't say too much but let's just say we're very excited and you should be too! Click here to find out more.
At each event, we also showcased the fabulous iMix mixers which we stock here at Sweet Squared. If you didn't already know, iMix mixers are the future of gel colour mixing! The iMix allows you to say goodbye to the shaking, separation and thickening of your CND™ Shellac bottles – a no brainer, right?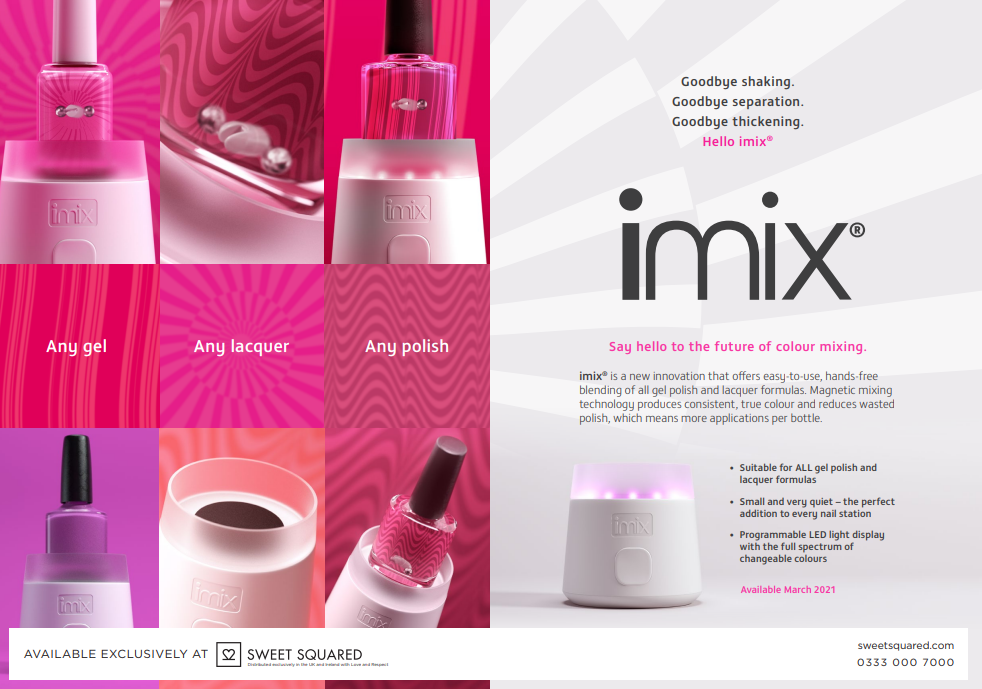 And the fun certainly didn't stop there! We had several rounds of spin the wheel, where customers won some amazing prizes. The prizes ranged from CND™ Shellac™ Divine Diamond, to CND™ Plexigel Colour Builder, to £50 Sweet Squared credit vouchers. At each event on the tour, one customer was awarded a Golden Ticket – and this was the ultimate prize! The Golden Ticket prize was a FREE place on any education course via Academy2, our education platform. Well done to our ten Golden Ticket winners!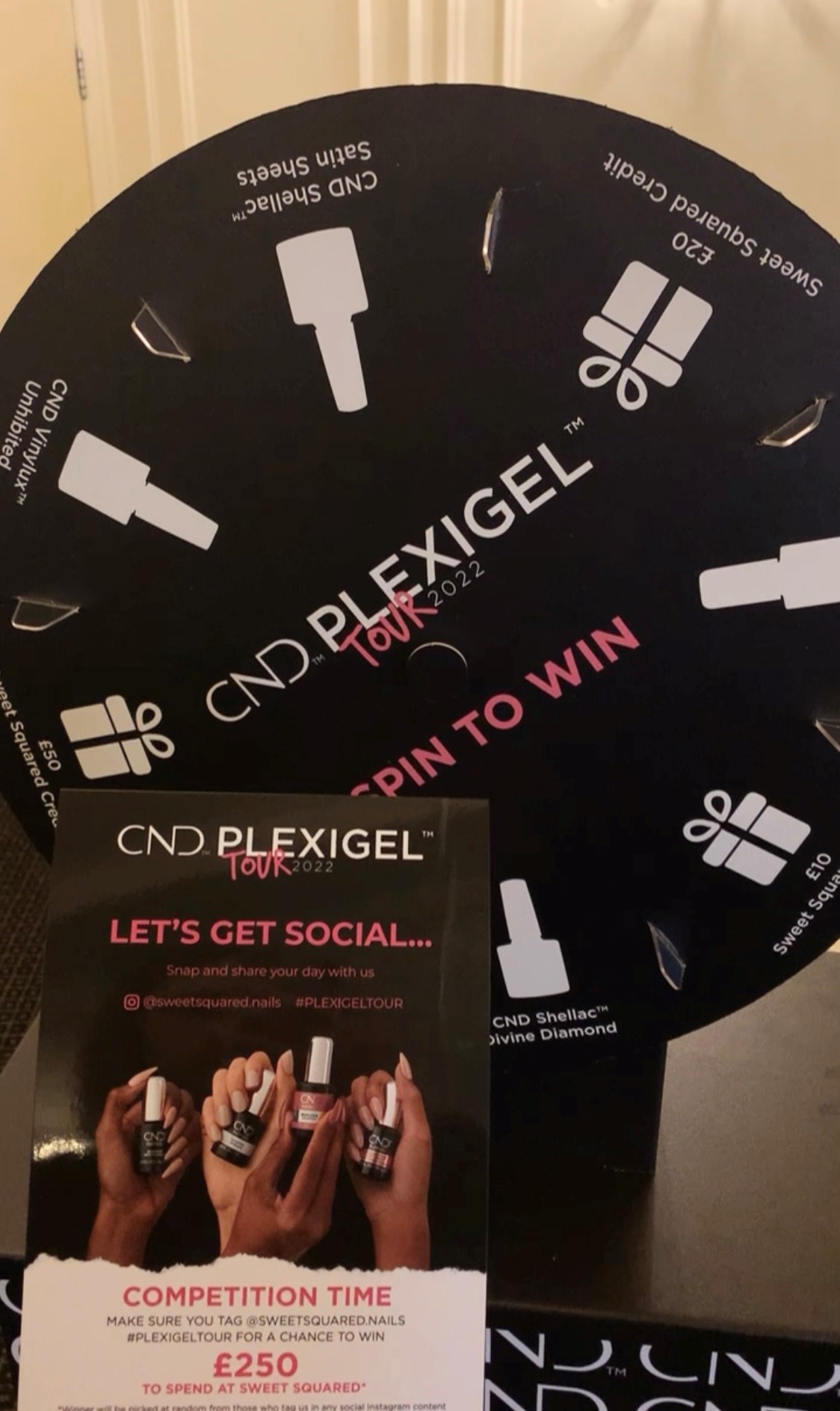 The CND™ Plexigel Tour 'Spin to Win' Wheel!
Samantha Sweet and Bev Lumb, our golden ticket winner at the Newcastle event! Credit: @elements_of_beauty_berwick via Instagram
In a nutshell, it was amazing to see all customers experimenting with and absolutely loving the new CND™ Plexigel products available. Everyone had a fantastic time (staff included!) and the tour was amazing for many reasons. But our favourite part was reconnecting with you – our amazing customers. With event restrictions in place over the past two years, it was lovely to finally see and chat to you all again!
Customer testimonials...
Don't just take our word for it... here are some quotes from our lovely customers about their experience on the CND™ Plexigel Tour!
"I had an amazing day yesterday on the @sweetsquared.nails Plexigel Tour! It's been such a long time since I've been to a face-to-face event, I didn't know how much I missed it until I was there." - Natalie Stock (Nail Technician)
"What a fab day! Massive thanks to S2 and Samantha Sweet for all the effort and organisation that went into it! Fab educators, fab products and a room full of my kind of people! Wish I could do it all over again..." - Amy Lambourne (Natural Nail Technician)
"A lovely day of education on the Plexigel tour. Thank you @sweetsquared.nails for the fantastic opportunity and also my win from the prize wheel!" - Vicky Monella (Nail Technician)
"A great afternoon learning and using @cndworld Plexigel with @sweetsquared.nails. Thank you, Jacki, for all your wonderful advice and help!" - Lolli Hamilton (Gel Nail Technician)
"Fabulous day at @sweetsquared.nails Plexigel tour in Edinburgh. Excellent afternoon learning about all the products, seeing some new things that are coming VERY soon & it was lovely to finally meet Samantha and Samuel Sweet!" - Chrissi McAlpine (Nail Technician)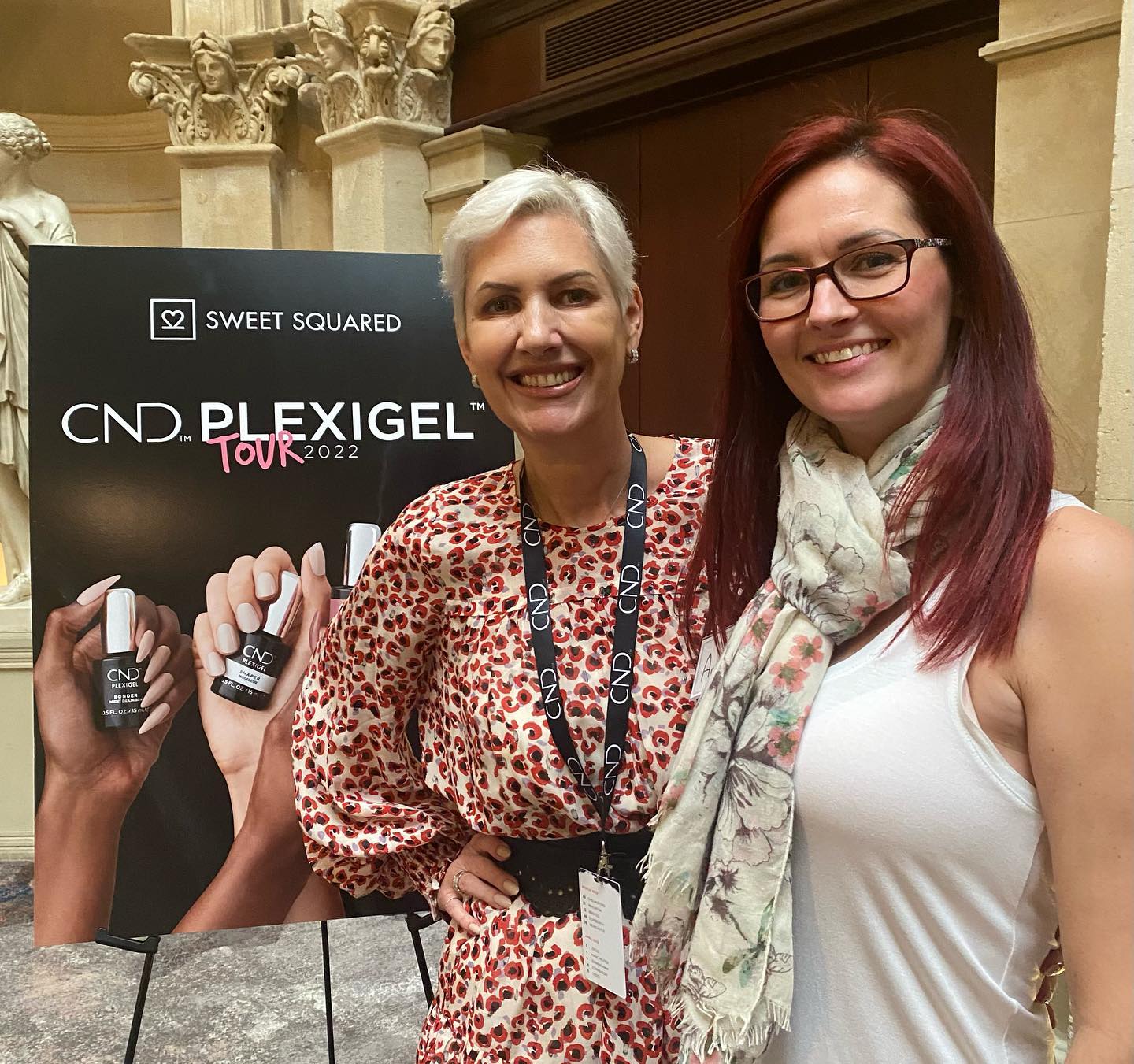 Credit: @amylambournenaturalnailtech via Instagram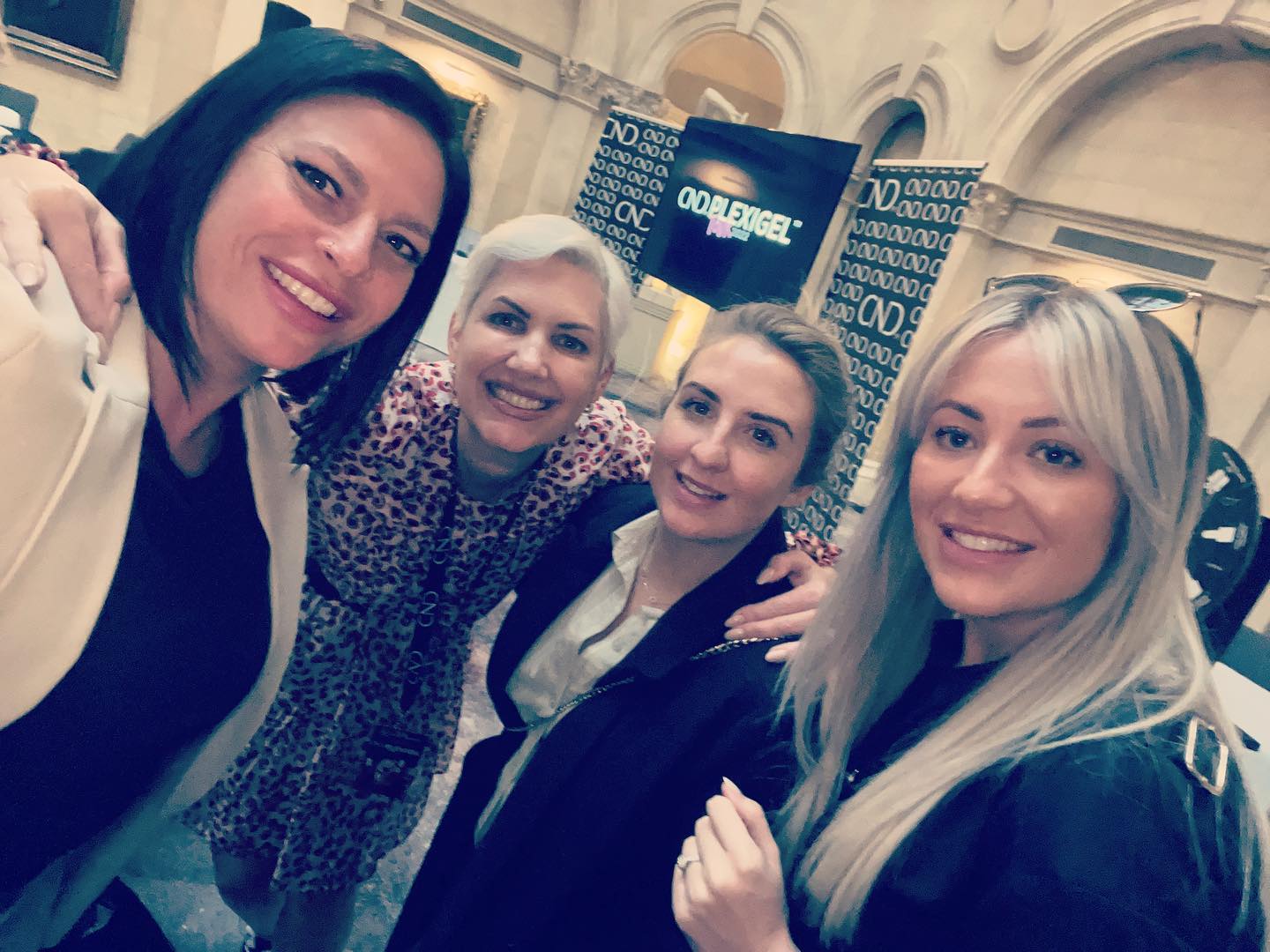 Credit: @heloise_masternailtech via Instagram
Take a look here at our customer testimonial video from the event in Leeds!
Couldn't attend the CND™ Plexigel Tour? Don't worry – we have two CND™ Plexigel courses which you can enrol onto via Academy2. Click here for more information.
Want to have a preview of what went down on the tour? Take a look here!
Love & Respect.