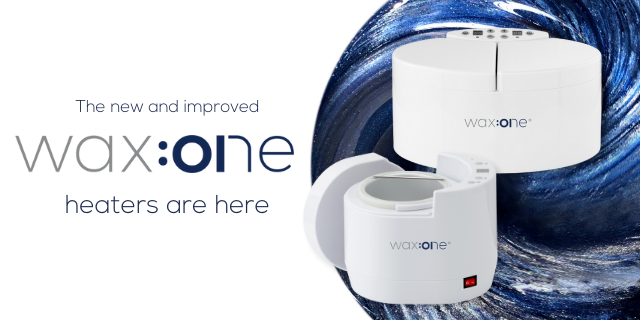 Get ready to heat up your waxing game with wax:one's brand-new Single and Dual Wax Heaters! These professional and sleek wax heaters are designed to make your life easier with a one-touch digital panel that allows you to have complete control of the temperature by 1°C. Both the Single and Dual Heaters are also complete with a fast-heating option, so you never have to turn away those impromptu appointments or add-on services.
Shop the wax:one Deluxe Digital Dual Wax Heater here.
Shop wax:one Deluxe Digital Single Wax Heater here.
Q. Can the heated chambers be operated separately? (Dual Wax Heater)
A. Yes they can.
Q. Do I put the wax:one wax directly into the heater?
A. Hot Wax goes directly into the removable pot of the heater. Wax:one Strip Wax is packaged in a heat resistant container which is designed to go into the removeable pot of the heater.
Q. What temperature do I need to heat the wax?
A. Hot Wax melts at 58°C and Strip Wax at 68°C, however there are many variables like room temperature and amount of wax you use that can affect temperature. Hot Wax consistency should look/feel like treacle and Strip Wax like runny honey.
Q. How often should I use the Equipment Cleaner on my heater?
A. Waxing can be messy - any wax residue on the heater should be cleaned after every client.
Q. How long is the power lead?
A. 175cm.
Q. How big is each chamber?
A. Each chamber is 1000cc.
Q. What's the best way to clean the heaters?
A. Wax residue should be cleaned with wax:one Equipment Cleaner applied to a waxing strip. Disinfectant wipes/spray on a tissue or cloth can be used after wax equipment cleaner.
Q. Does the heater come with guarantee?
A. Yes, the heater is guaranteed for one year.
Q. Why are you introducing new heaters to the wax:one range?
A. We've been aware that some customers have had issues with the current heaters. We've researched what's out there in the marketplace and the have worked hard to bring you two new options to you the consistency and reliability we expect.