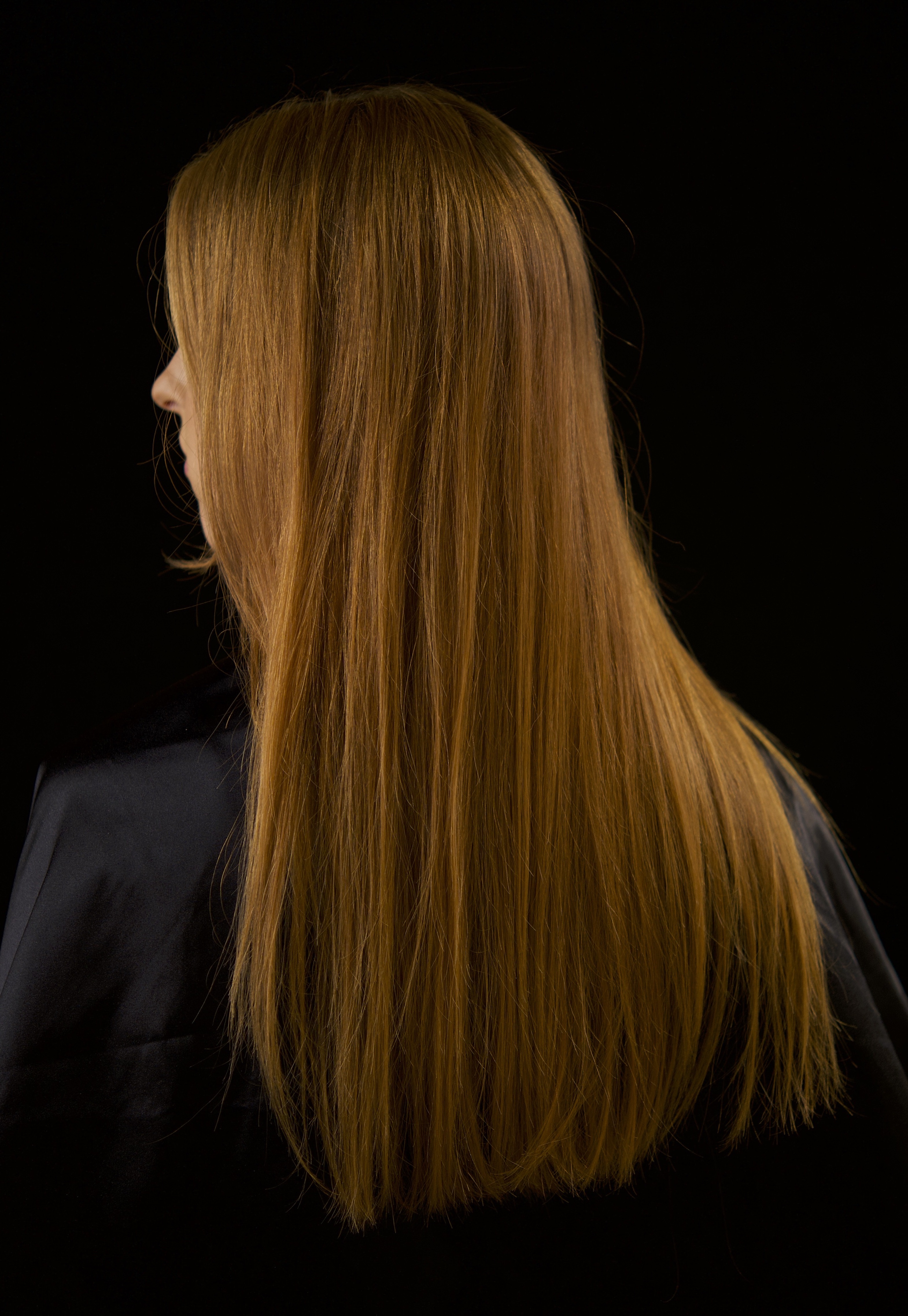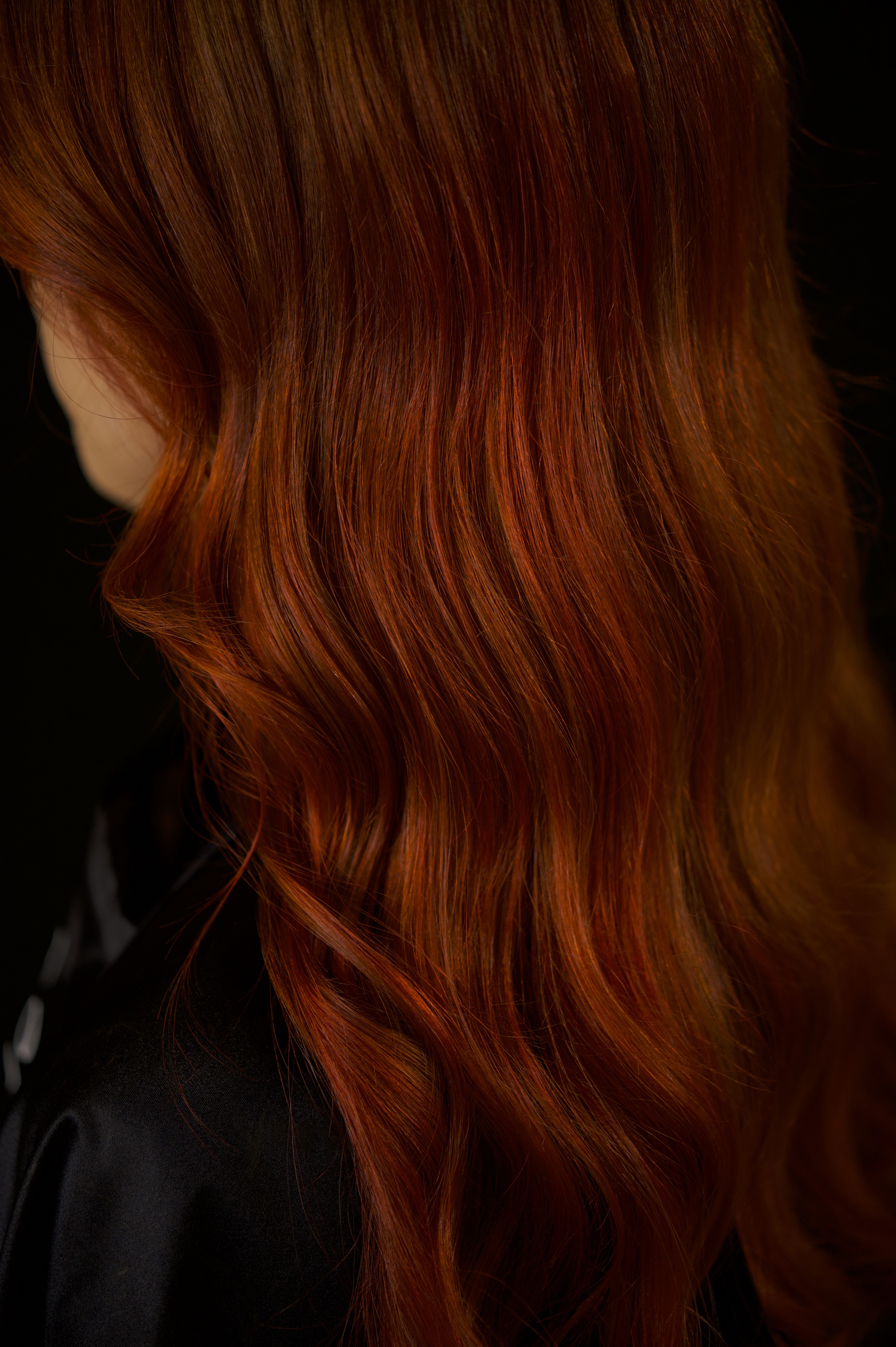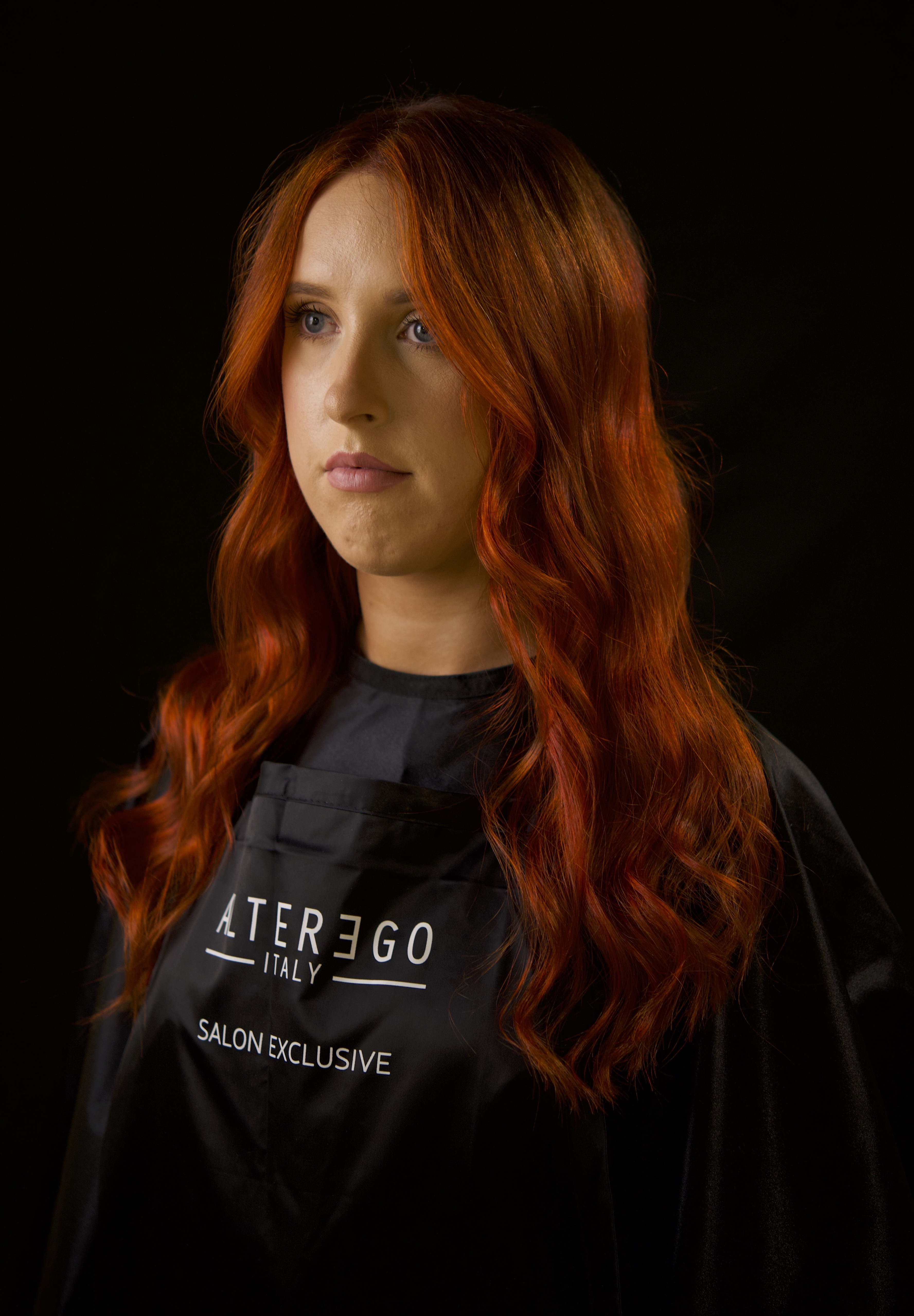 Our model was starting with a grown-out copper, faded to an 8/34 9/34 with a root of 6/0. We wanted to refresh the colour by creating a gorgeous, fiery, multi-tonal, copper red with vibrant, orange money piece.
Watch the full demonstration here.
Step One Start by creating a vibrant face frame by foiling with Blonde Ego Pure Light Blue Powder Lightener and 3% Coactivator Cream. Finish this with Passion Color Mask Orange, to inject the orange colour.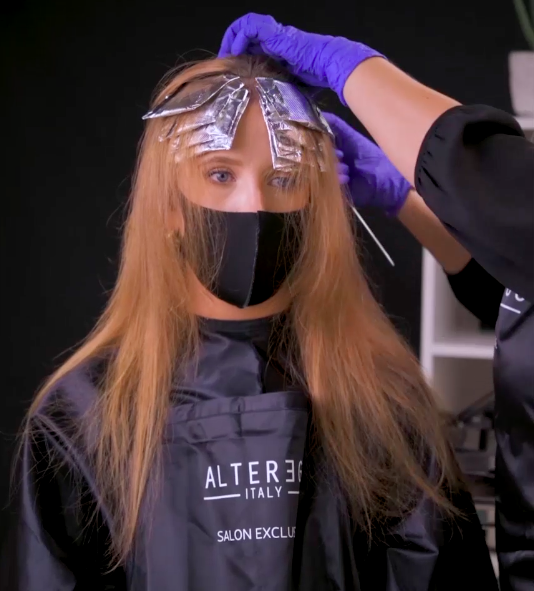 Step Two Apply a root tap of AlterEgo Techno Fruit 6/0 with a small amount of Orange booster with 3% Coactivator Cream. Comb through to blend.
Step Three Next, you need to take diagonal sections from the nape, alternating sections of Techno Fruit 7/4 and 3% Coactivator Cream and Techno Fruit 7/446 with 6% Coactivator Cream. This will create the multi-tonal effect we are aiming for. Ensure a blend, by working through with your hands.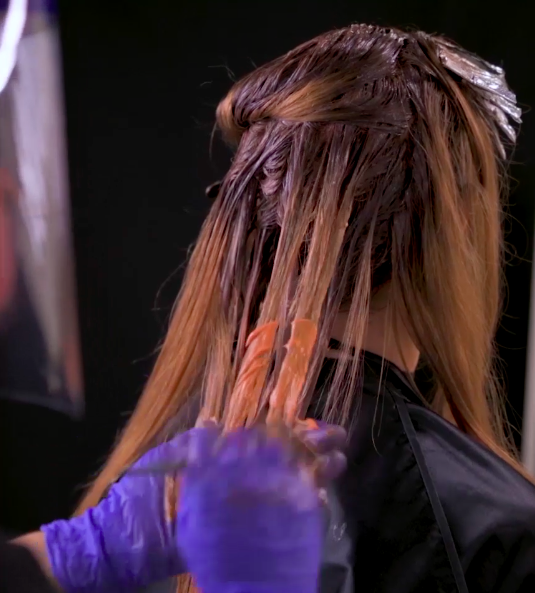 Step Four Leave this to develop for 35 minutes.
Step Five Rinse and shampoo with AlterEgo Color Care Shampoo and Conditioner, ensuring nourishment and longevity of colour. Follow with AlterEgo Color Care Leave In Conditioner, for added protection. Apply AlterEgo Whipped Cream throughout the lengths of the hair, to nourish and add moisture as well as smoothness and shine to the hair.
Step Six For our styling, we wanted to add more volume to the look. On the top section, apply Hasty Too Voluxious Mousse to create that bounce-ability.
Step Seven We added curls and movement to the hair with a heated tool, on a low heat to protect the hair. Adding a wave to the hair, perfectly showcases the multi-tonality of the colours.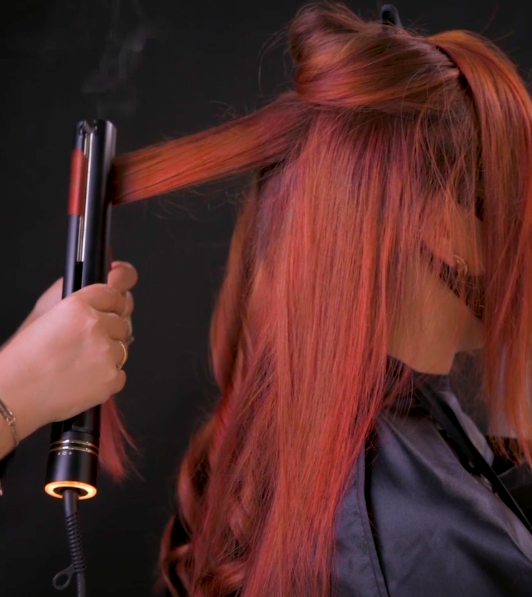 Step Eight Finish off the look with AlterEgo Silk Blend Oil to smooth the hair and to add that glossy shine.
Don't forget to tag us if you try this look for yourself. We would love to see your results!
@sweetsquared.hair
Shop the products
AlterEgo Passion Color Mask, AlterEgo Techno Fruit Color and AlterEgo Silk Blend Oil.