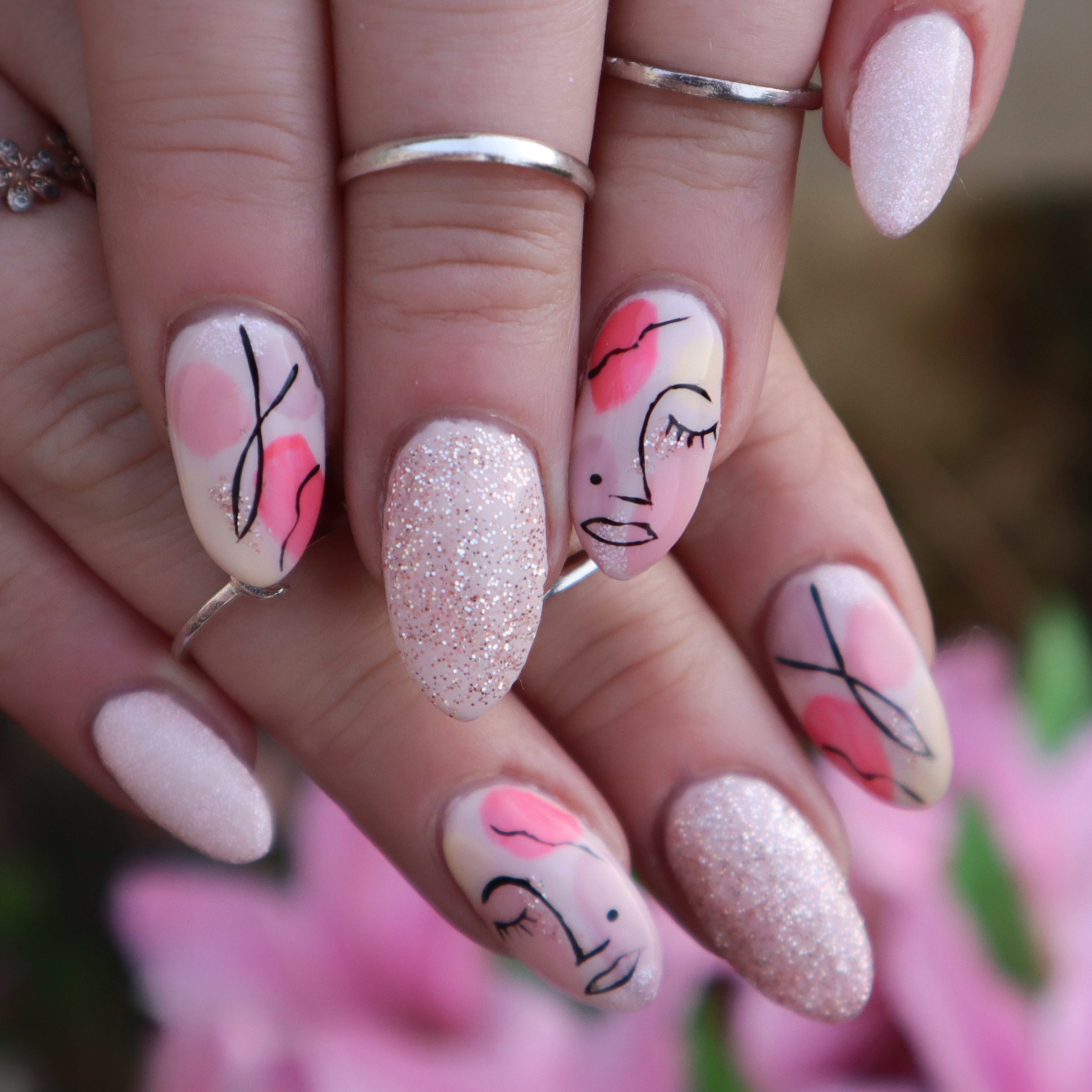 Spring has officially arrived at Light Elegance, which means two things, new colours and stunning nail art designs! When we saw this stunning Abstract Face Art Deco design by Mandi Cox (@doodledigits), we just had to find out how she created it. Using the NEW LE 'The Artist Collection', Mandi has detailed exactly what products and techniques she has used to make it as simple as possible for you to re-create.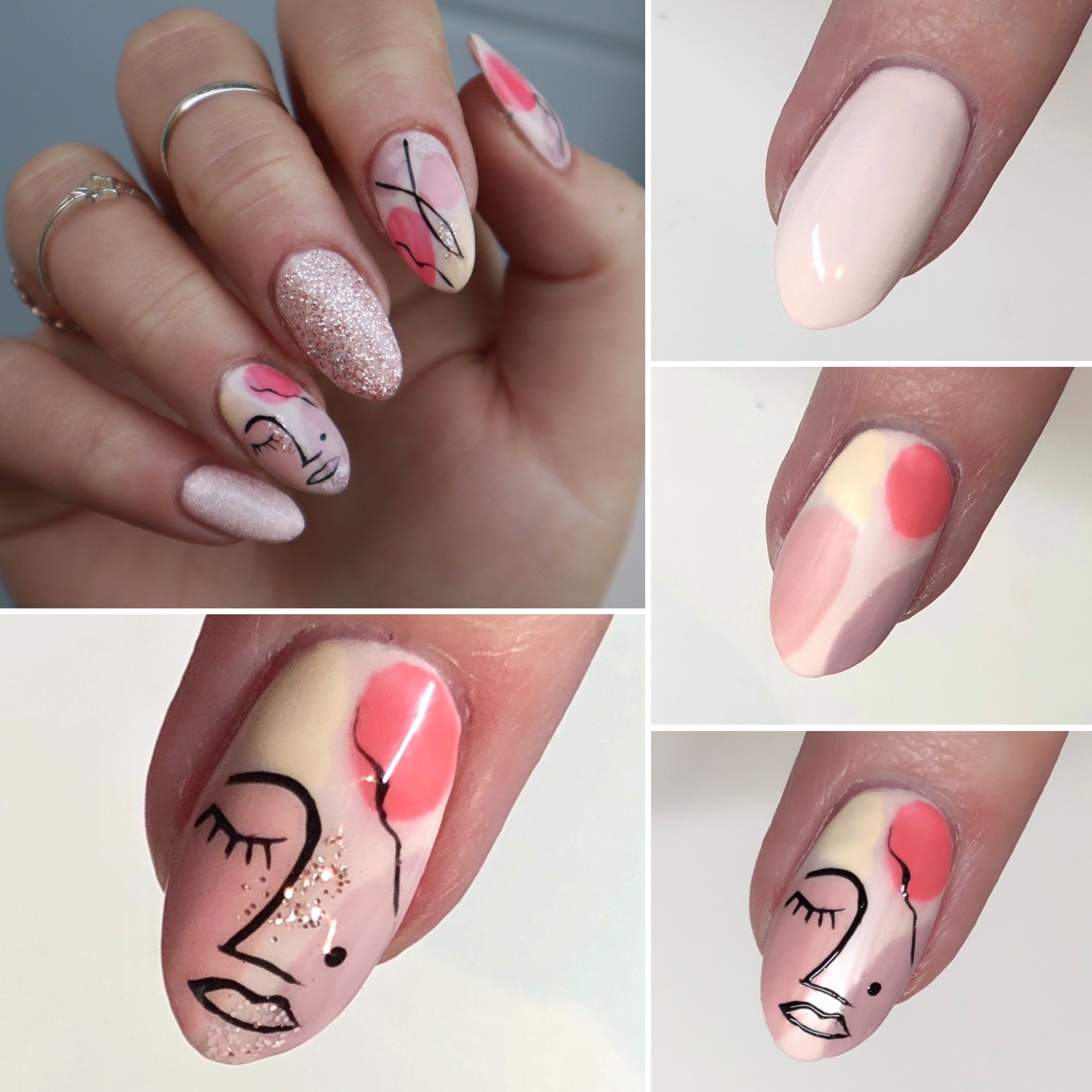 1- After you have created your enhancement or overlay, apply 2 coats of Take It Easel, curing for 30 seconds in the LE Dot Lamp between each coat.
2- Roughly divide the nail into 4 sections and with the LE Gel Polish Bling Brush, lightly apply Do The Van Go Go and Bare Canvas to the base of the nail, near the cuticle. Vary the size and shape, but keep it curved, then apply I'll Pose For Leo down one side of the nail where you will create the side of the face. Curve the shapes to make them soft using the tip of the brush, do the same with Pencils & Paint Brushes, but make it slightly smaller. Cure for 30 seconds in the LED Dot. Then, apply Flat Matte Top Coat to smooth this layer, this will also soften the colours. By adding a matte top coat it also makes it a nice surface to paint on for the next step. Cure for 1 minute, then cleanse with LE Pro cleanser.
3. Using the Celina Ryden Stripy Brush, work LE Primary Black Gel Paint into the bristles, making sure you have an even amount on your brush, ensure you don't have a blob on the end, or you won't get a fine line (you can use Black Tie Buttercream if you prefer). Lightly create your abstract face art-work, keep the lines thin and even, use a Dotting Tool for the dot. If you make a mistake, just use cleanser to remove it and start again; as we have sealed the colour in with Flat Matte Top Coat, it will not ruin the colours underneath. Cure for 30 seconds.
4. Use your Celine Ryden Block Brush and get a tiny bit of Nudie and add to the design to create some highlights. It is important you don't use a lot, it is just to create a hint of sparkle, do the same with Monet All Day. Make sure it lays flat so you do not have any raised bits. Cure for 30 seconds, then apply Super Shiny Top Coat to finish. Cure for 1 minute, cleanse with LE Pro Cleanser and finish with Q&LU Bamboo Lotion and LE Cuticle Oil.