 Introducing the newest launch from our premium, professional hair care range, SACHAJAUN. Bois Noir is the new fragrance for the award-winning Protective Hair Perfume.
The SACHAJUAN Protective Hair Perfume is a multi-beneficial hair reviver that not only instantly refreshes the hair but adds moisture, reduces static, imparts shine and provides UV protection.
The new fragrance - Bois Noir - has a deeper scent, with top notes of white honey, cardamom and ciste oil. The base notes include vanilla, tonika beans, sandalwood and patchouli. The fragrance is developed to provide a rich but fresh scent with a more profound character, suitable for both men and women.
This is a comprehensive product that not only counteracts free radical damage, but also incorporates anti-odor technology, using an extract from natural citrus oils that encapsulates odor molecules and breaks them down for completely refreshed hair. The SACHAJUAN Protective Hair Perfume is suitable for all hair types.
Shop the NEW SACHAJUAN Protective Hair Perfume - Bois Noir here.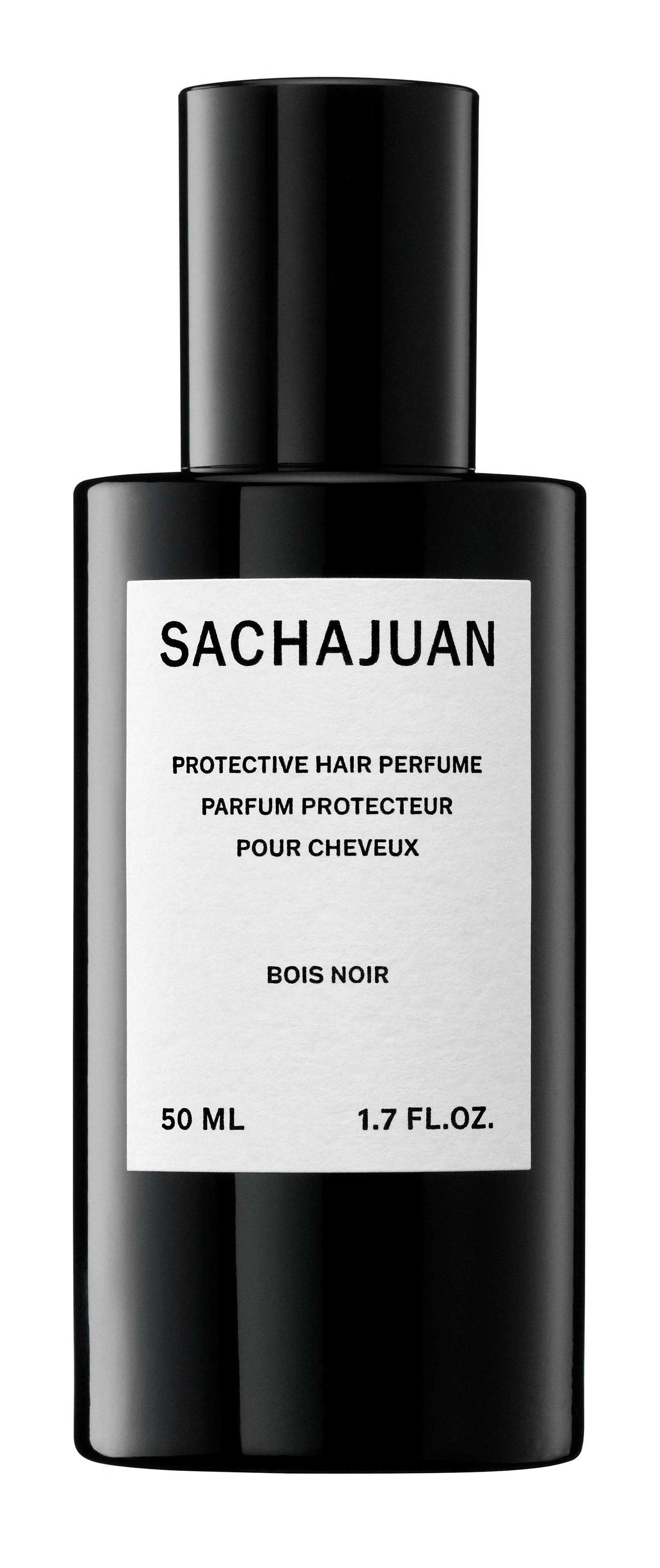 Benefits:
Contains UV protectants and shine-enhancing properties
Perfect for refreshing hair, including use on hair extensions or for in-between washes
Contains anti-odor technology
Moisturises hair, reduces static and protects colour
Suitable for all hair types
Vegan, cruelty free and paraben free
How to use:
Spray evenly onto dry hair, as needed, for a refreshed feeling.