At Sweet Squared, it's our customers who are at the heart of what we do, so that's why we've teamed up with four of techs to create summer themed edits, designed for the pro, by the pro. Let's catch up with Laura Costello (@ragdollnails) who's curated a CND™ Ocean themed edit: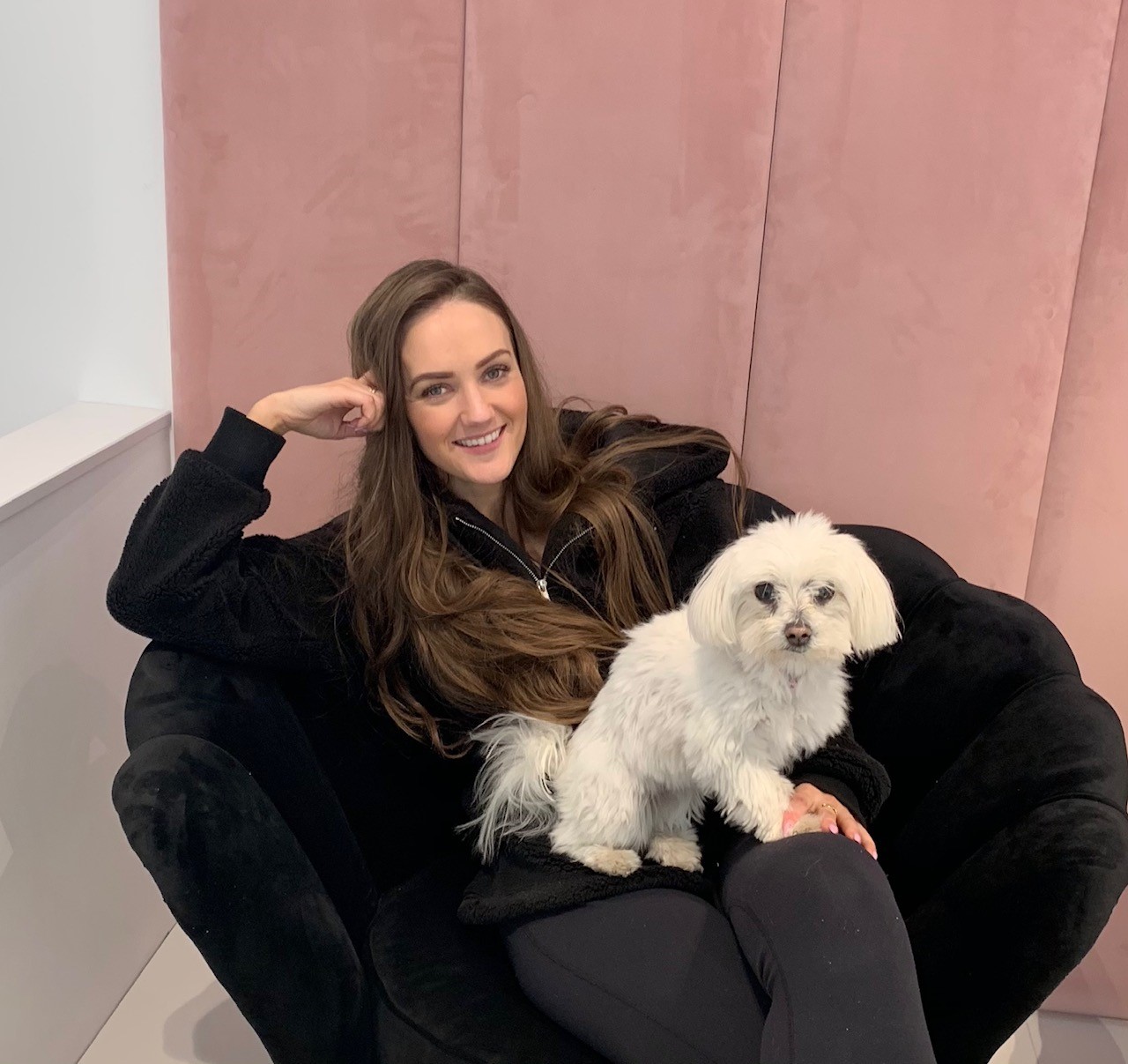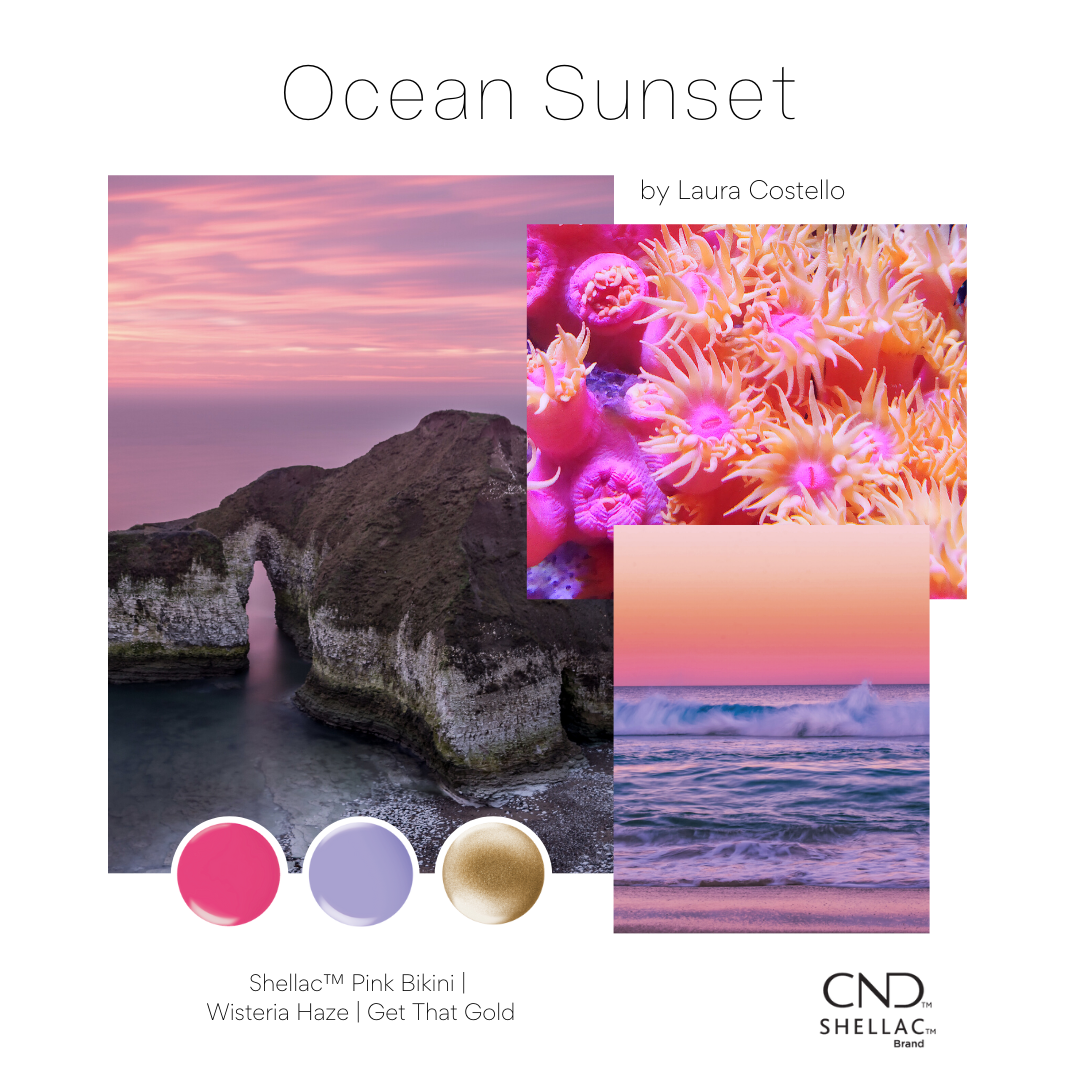 How long have you been in the industry?
Approx 8-years

What do you love about CND™?
So many things. Besides being eternally grateful for their invention of Shellac™ and their seamless, super-fast, damage free removal process, what I love the most about CND™ is that I trust them. Their science led approach and constant research and development gives me full confidence that I'm using safe, high-quality products on my clients, made by a company who care about their nail professionals and their clients. I know I'm using good products and good practices in my salon and that peace of mind is invaluable to me.
What is your favourite summer colour from CND™?
Wisteria Haze and Lobster Roll are my all time favourites - I can't choose between the two.

What is your 'can't live without' product from CND™?
SolarOil™ - I use it twice per day, every day.
What's the best thing about our industry?
The way it makes people feel - we can spend an hour with a client and completely turn their day around; they leave feeling happier and more confident about themselves and I think that's pretty powerful.

What's your top tech tip?
Educate your clients on their nails and how to care for them at home between appointments; they're more likely to follow your aftercare advice if they understand why you're telling them to do it. Plus, it shows them that you know what you're talking about.

What's your anthem to your summer?
At the moment I'm absolutely loving Holiday by Little Mix
Laura Costello's edit takes inspiration from the beauty of the ocean sunset and the spectacular colours that lay beneath. Using CND™ Shellac™ Pink Bikini, Wisteria Haze and Get The Gold, Laura uses techniques such as dry brushing, dotting and intricate line work to replicate the magical movements of the coral reefs. Check out the three looks she's created and how you can replicate these for your clients:
Sunset Design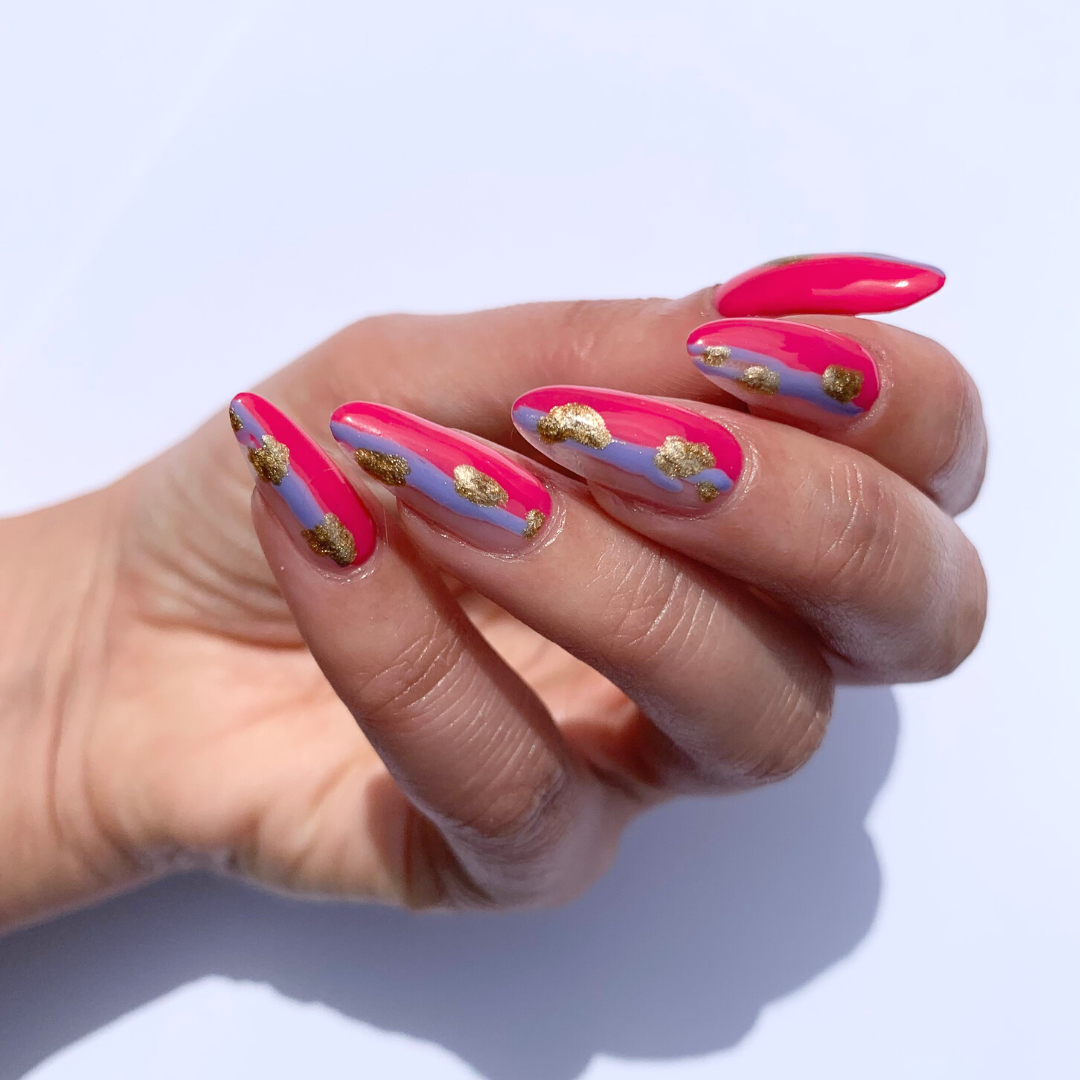 Step-By-Steps

Tools required: Striping brush and medium sized dotting tool
Sealife Design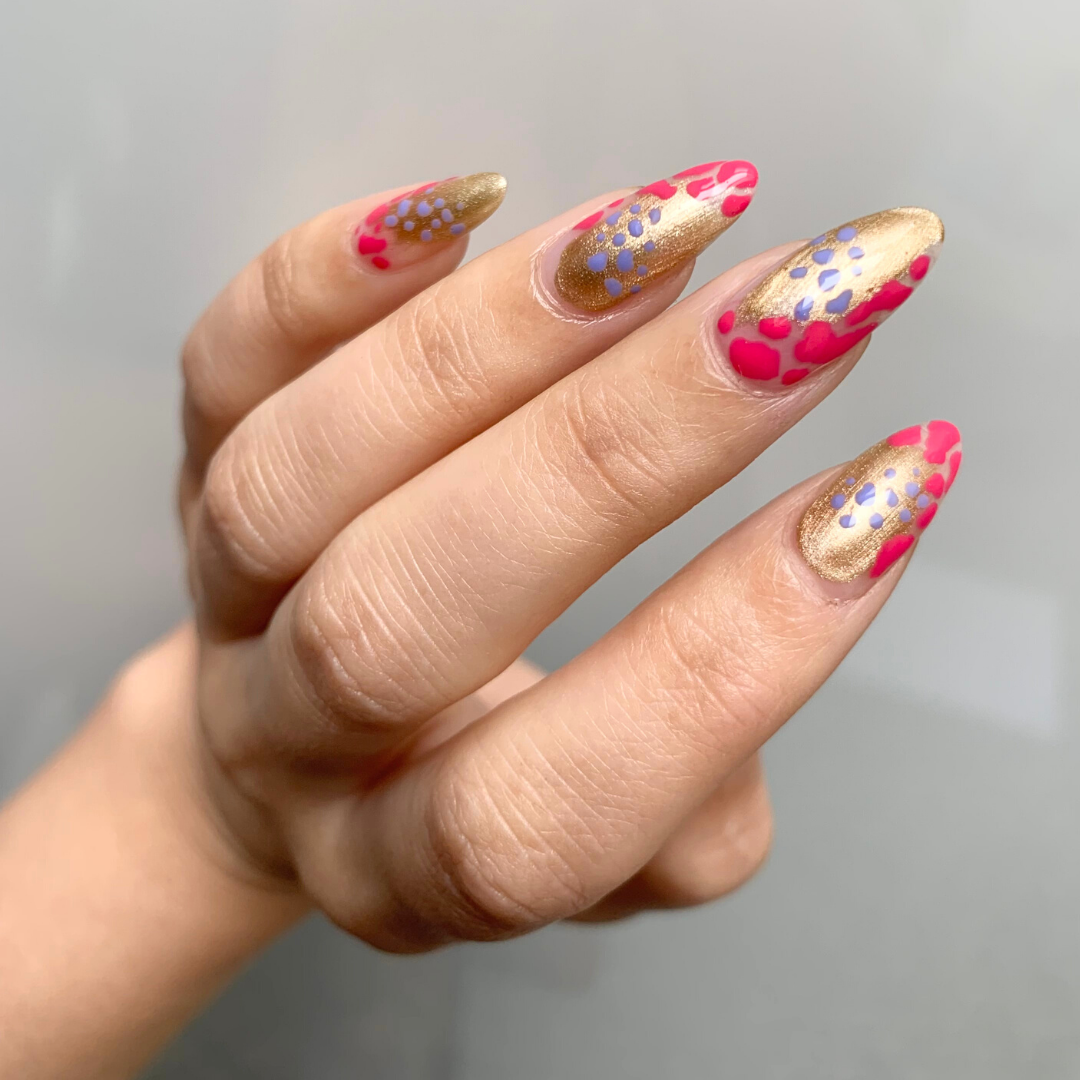 Step-By-Steps

Tools required: Mini and medium sized dotting tools
Ocean Blur Design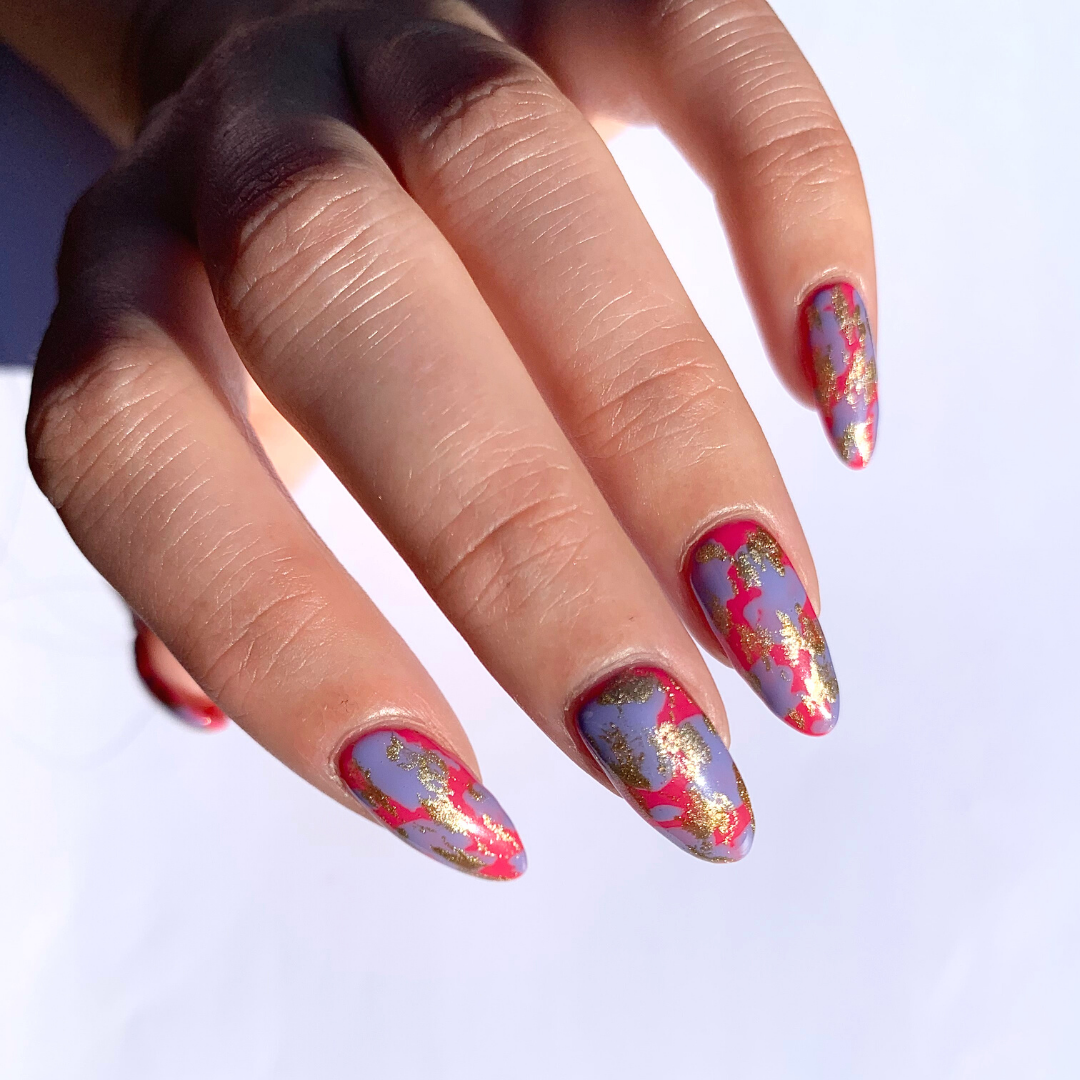 Step-By-Steps

Tools required: none, we will use the Shellac™ brushes for this look, the new curve hugging brush is perfect for application of this look.
Coral Lines Design

CND Ocean Sunset Shellac Edit by Laura Costello Nail Art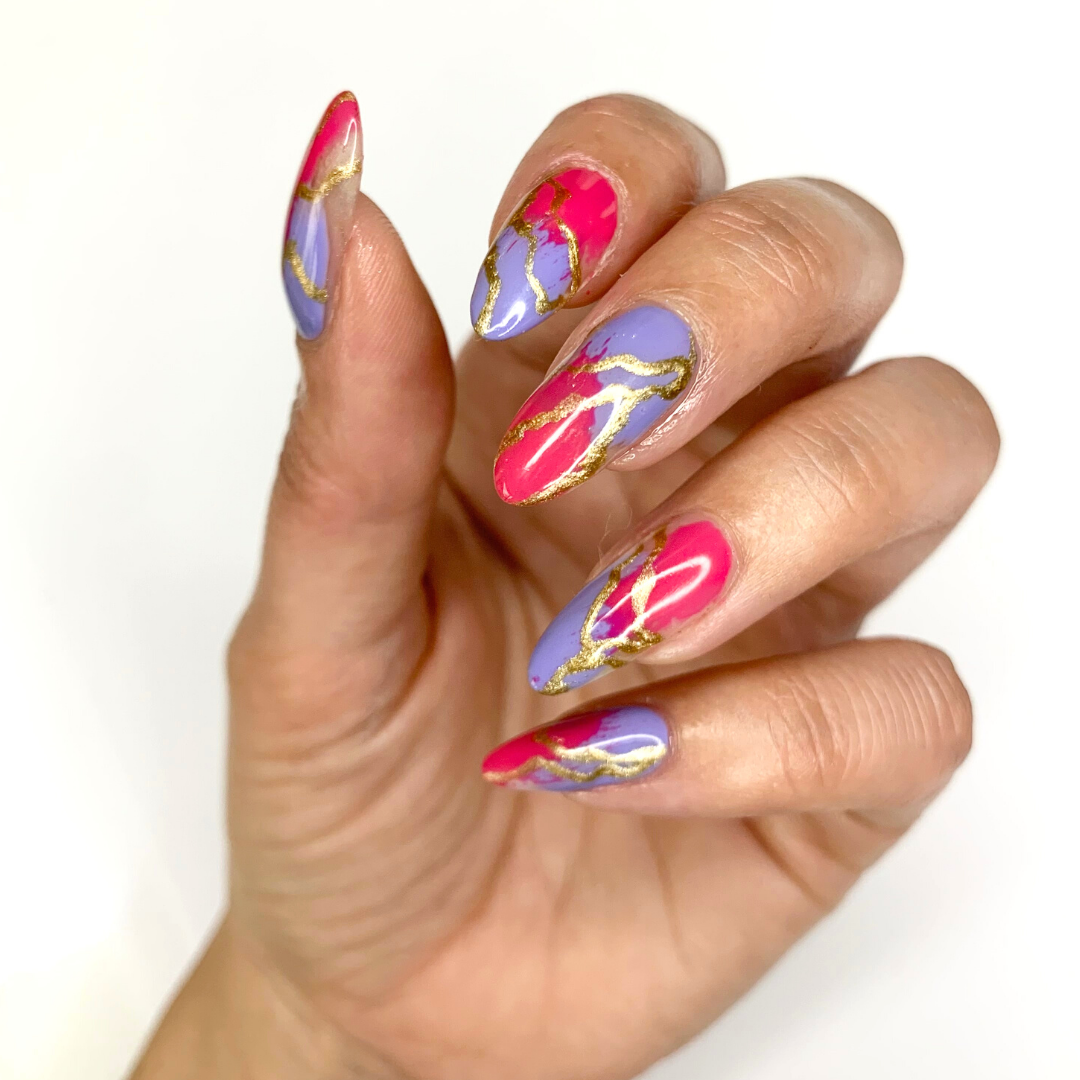 Step-By-Steps
Tools required: Striping brush
Get the look using the CND™ Ocean Sunset Shellac™ Edit by Laura Costello - SHOP NOW