It was all go for CND™ as they sponsored a Ahluwalia show at London Fashion Week, where lead Nail Tech Lauren Michelle Pires created nail looks inspired by Bollywood and Nollywood!
Exploring the deep connection she has with Bollywood and Nollywood, Priya Ahluwalia's AW22 collection was influenced by the dramatic plots of traditional Nigerian and Indian storytelling. It was integral for Ahluwalia to find the most authentic representations of Black and Brown people, removing the European gaze from the equation.
Taking inspiration from the hand-painted, textural elements of Bollywood and Nollywood movie posters, Ahluwalia also turned to the characters in the films to create her own plot. From laser printed viscose shirts to romantically draped saris and playful mini-skirts, this optimistic collection was a love-letter to the films that formed Ahluwalia's youth.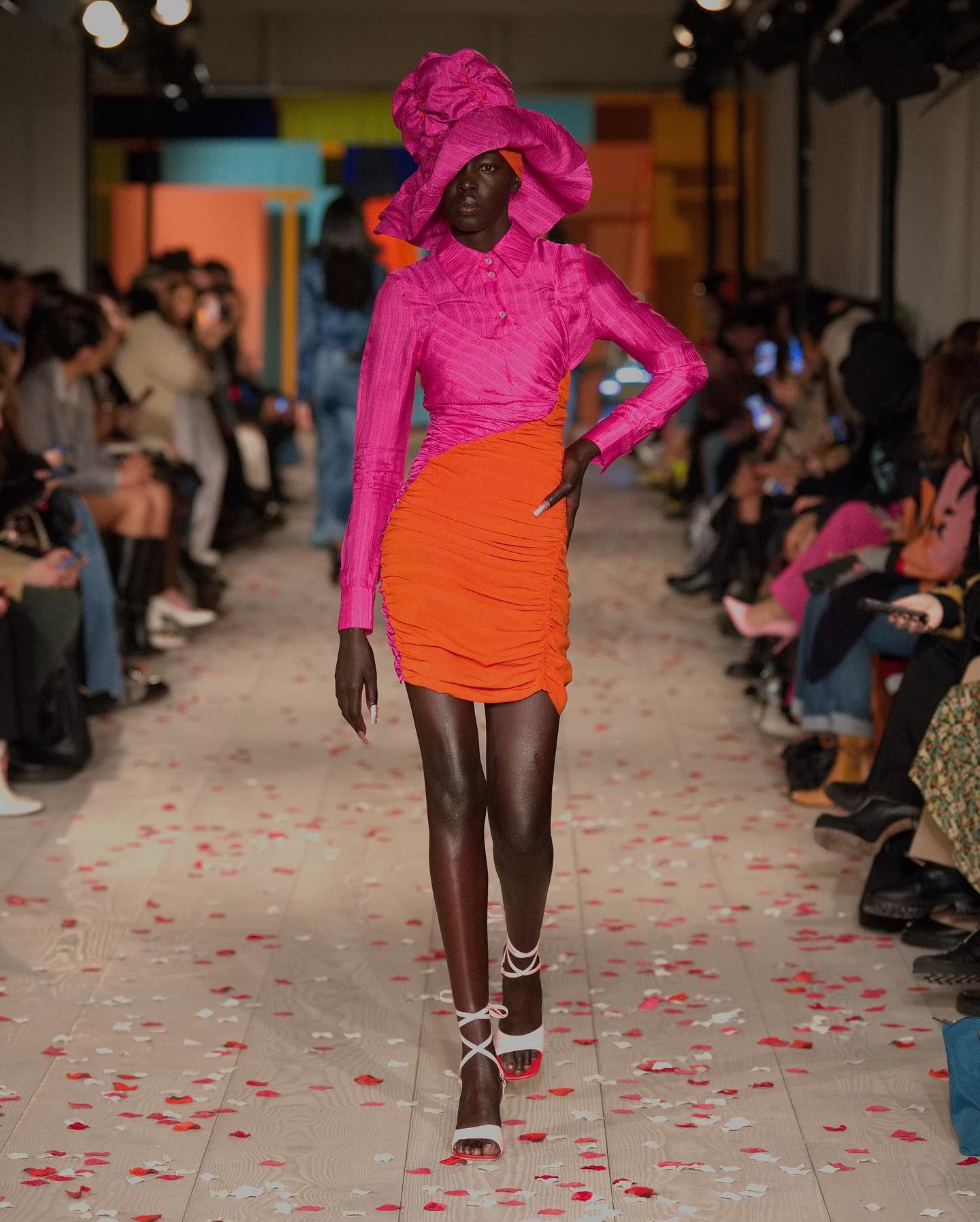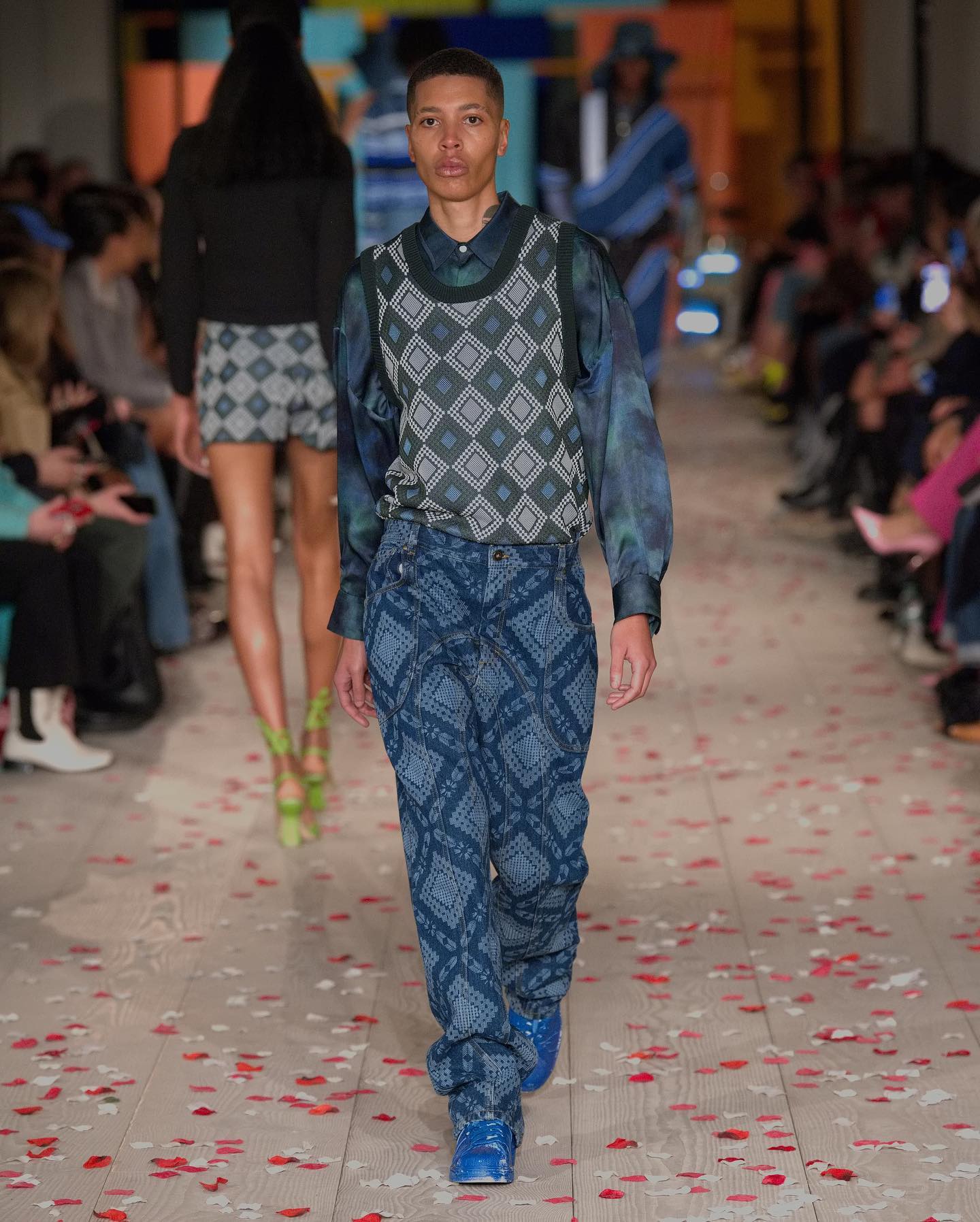 Images: @ahluwalia via Instagram
Accompanying Ahluwalia's vision, Lauren Michelle Pires used CND™ nail products, to add even more depth to these fascinating characters.
"Ahluwalia's collection was all about pulling references from Bollywood to Nollywood - so we played with the colours we used to get those rich authentic textures. We chose CND™ shades such as Viridian Veil, Peacock Plume, Tundra and Strawberry Smoothie and then we then embellished the nails with handmade bhindis to complete the look." – Lauren Michelle Pires, Lead Nail Tech.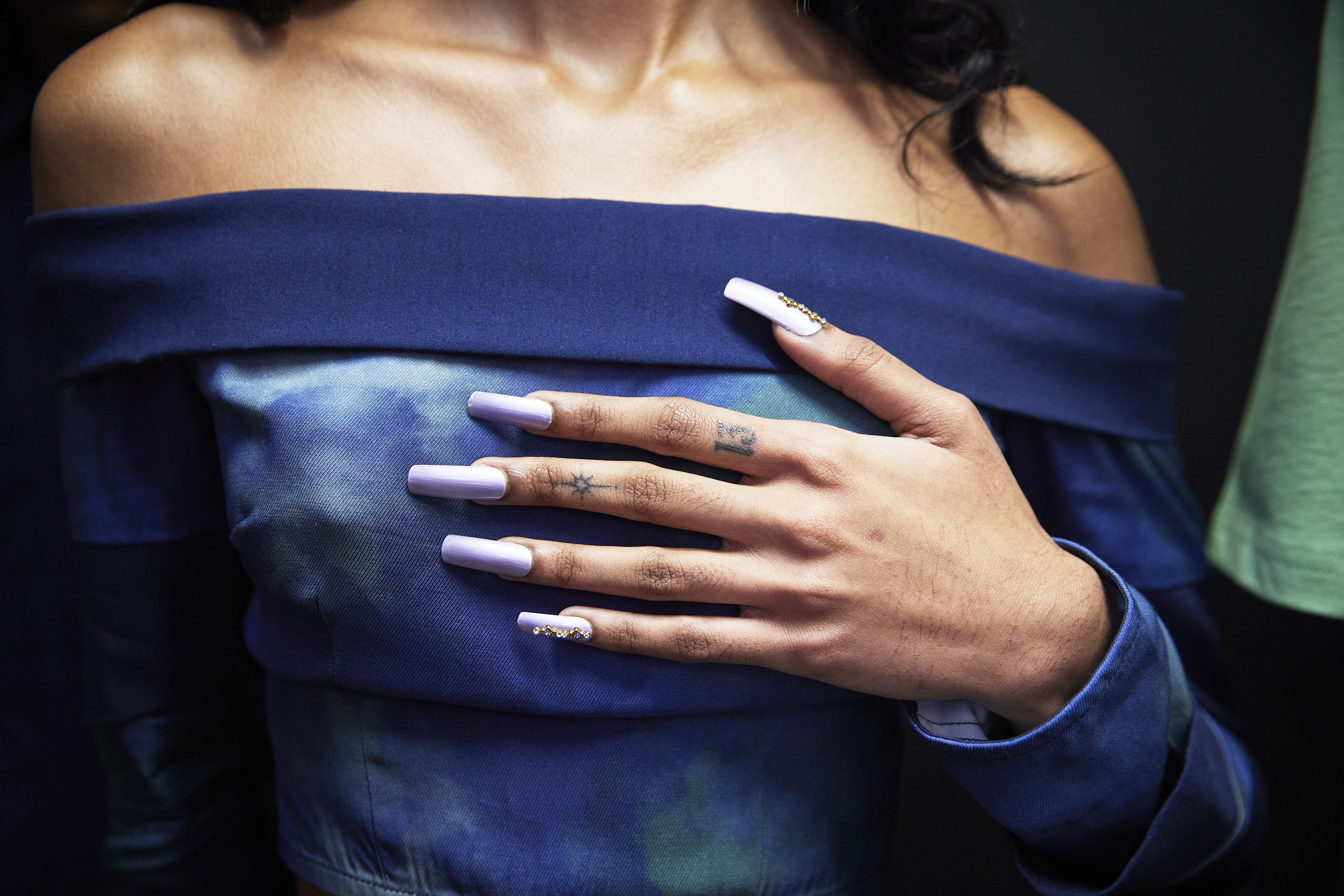 One stand-out nail look featured a base of CND™ Shellac™ Gypsy, finished with pink and purple striping detail to mimic the sunset shades of a laser printed shirt within the collection.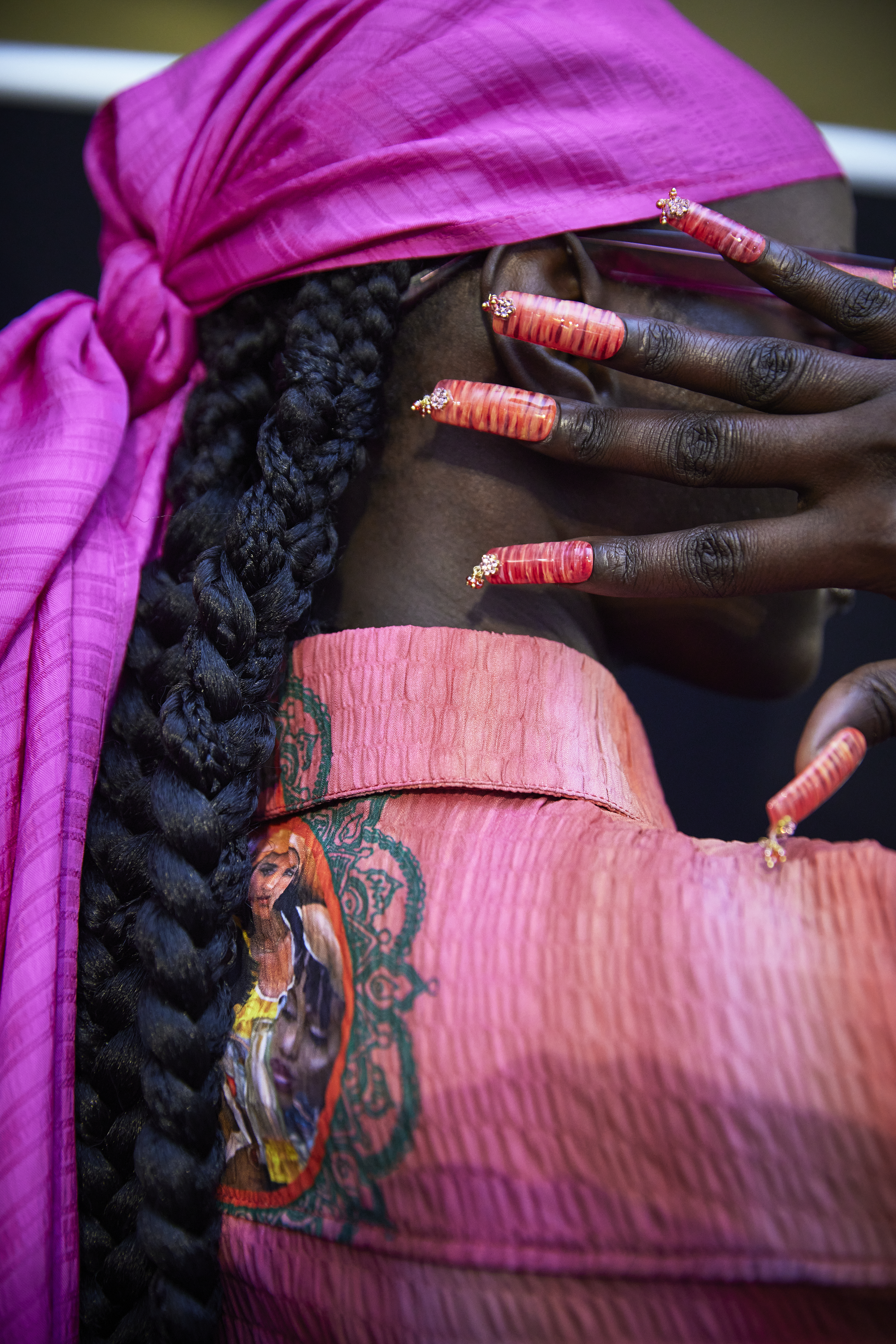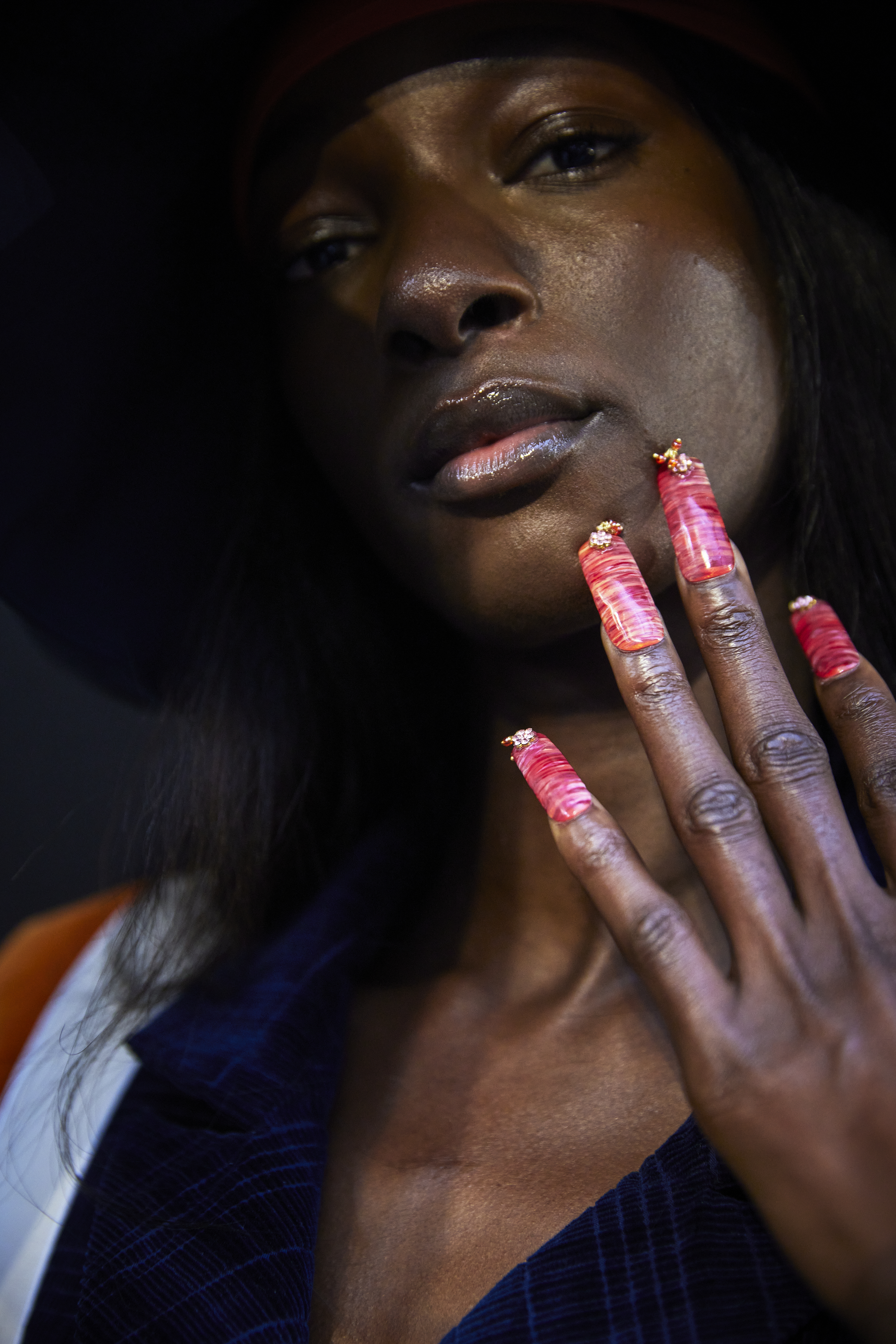 Another favourite look explored the more earthy tones within the collection, using CND™ Shellac™ shades in Cuppa Joe and Alpine Plum, finished in a long, square shape.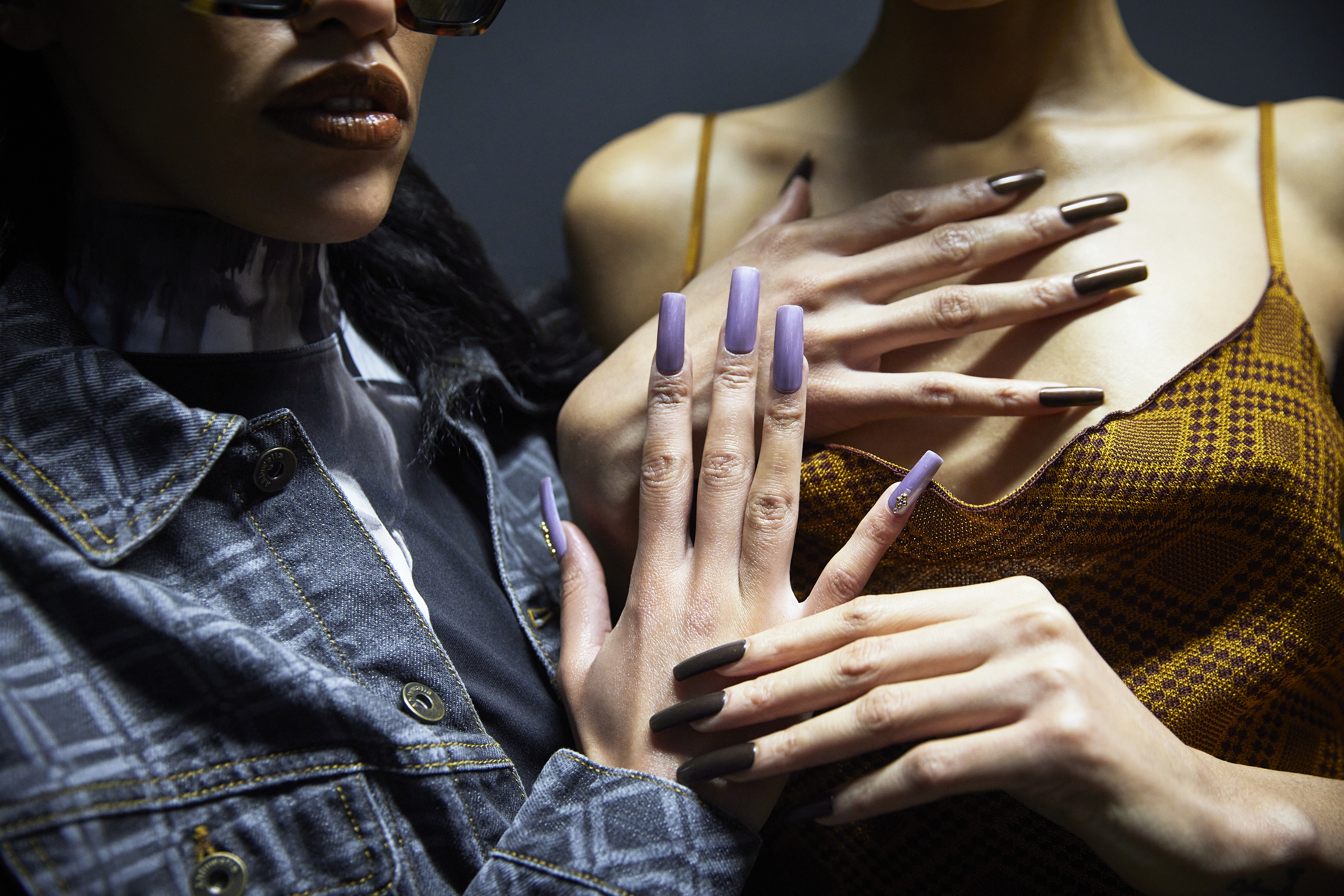 Images: Ambra Vernuccio for CND™