Nail Artist, Sylvie Macmillan adds the finishing touches to the KNWLS SS22 Woman at London Fashion Week using CND™ and Lecenté.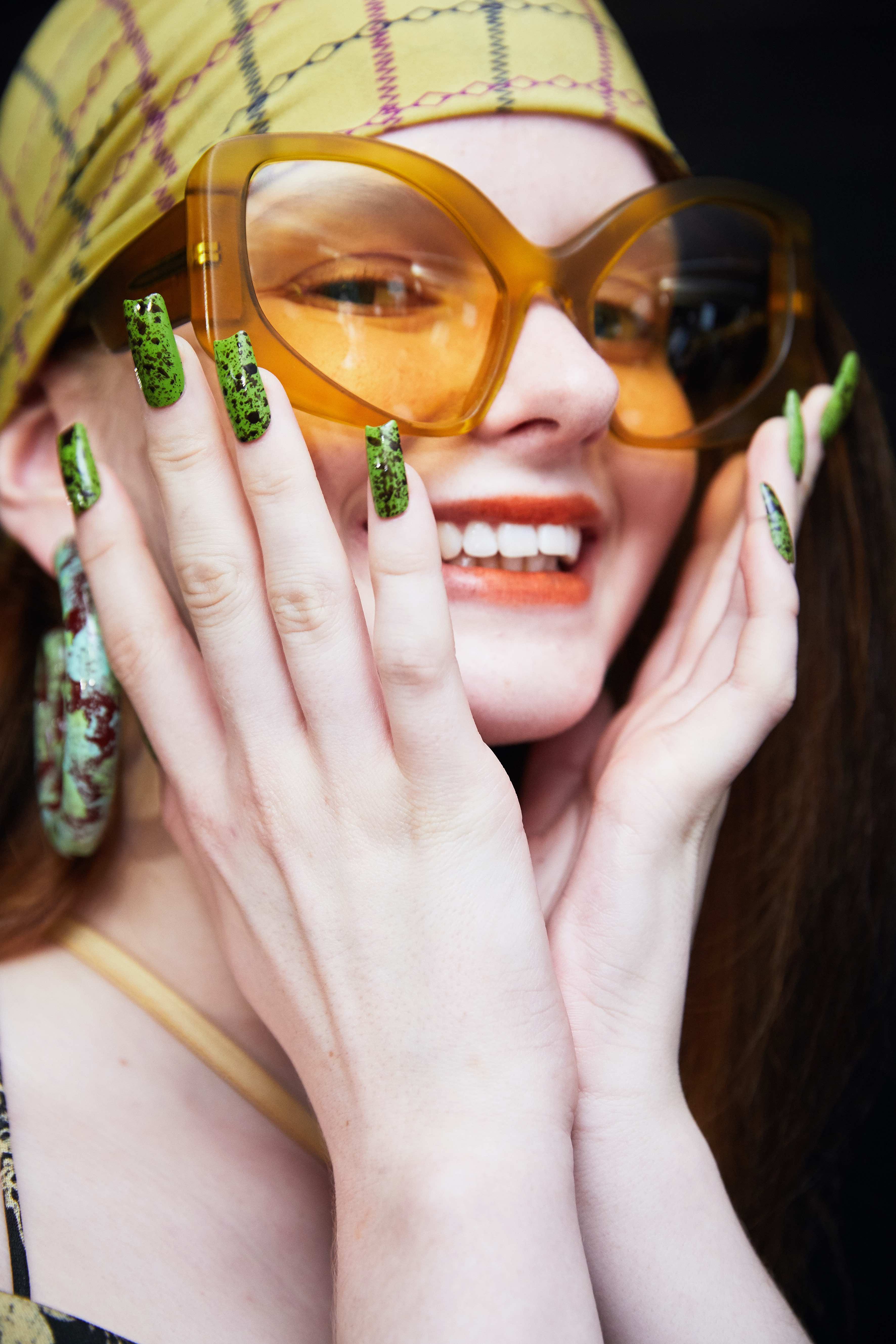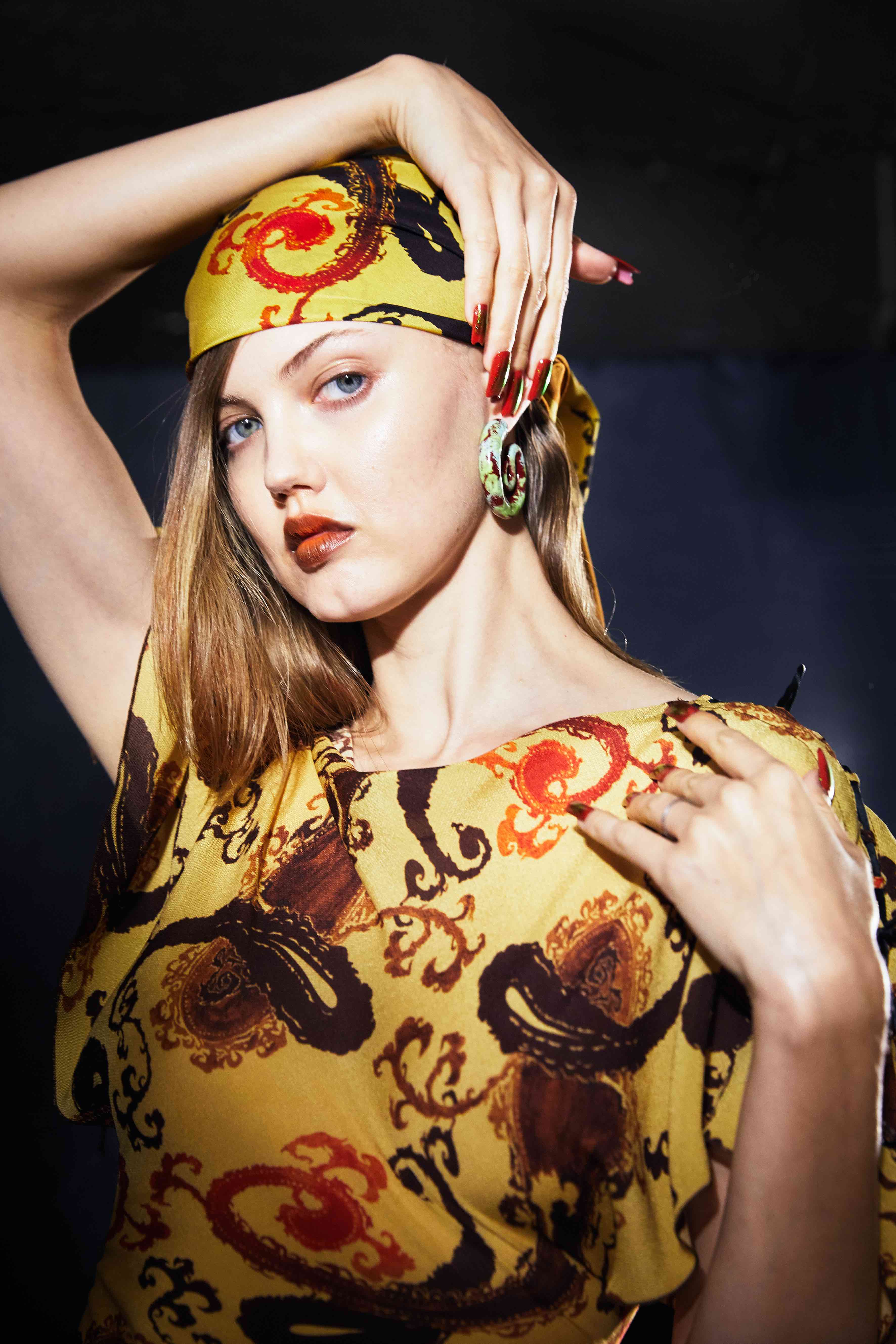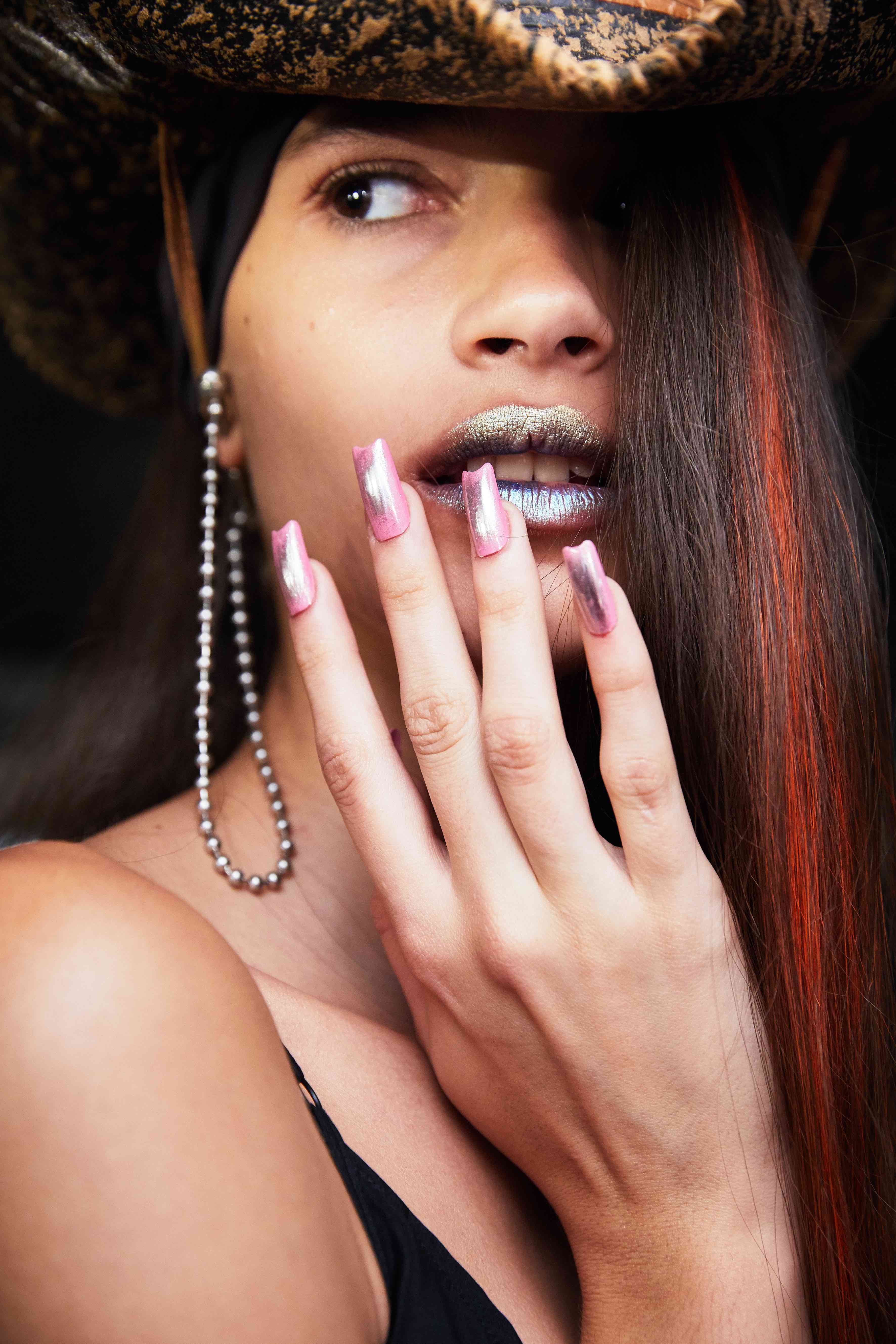 The KNWLS SS22 woman emerges from the haze. She's a libertine spirit, held in check by a severe elegance. Leather skirts, jackets and slouchy low-rise trousers bear the scars of high-speed scrapes across tarmac, and motor grease thick with grit is smeared across her desert-battered jeans. Then, just like that, she's gone, leaving little else behind than a rising trail of dust.
Her nails, created by Sylvie Macmillan using CND™, represent her brazen confidence, her wild spirit, and her nonchalant nature.
"Working with CND™ for the KNWLS SS22 collection couldn't have been a better match! We selected colours that featured in the collection, adding in some brights to create a contrast. Sweet Cider, Pacific Rose and Crisp Green from CND™'s Autumn Addict collection made a beautiful appearance, some with splatters of Black Pool and others with a painterly sweep of Lecenté's Purple or Silver Chrome Powder." – Sylvie Macmillan, Lead Nail Tech.
One stand-out nail look featured CND™ Vinylux™ in Brick Knit, finished with a sweeping of Lecenté's Green Chrome Powder. The Green Chrome dances in the light against the contrasting Brick Knit base, catching the eye of anyone who dares to steal a glance. "That look was one of my firm favourites," says Sylvie.
Another favourite consisted of a base of the striking CND™ Vinylux™ shade Crisp Green and was finished with splatters of Black Pool, cleverly mimicking those motor grease smears that feature in the collection.
Explaining her choice of nail shape, Sylvie said, "The nails have inward curve at the free edge to mirror the shape of the stunning bags KNWLS produced this season."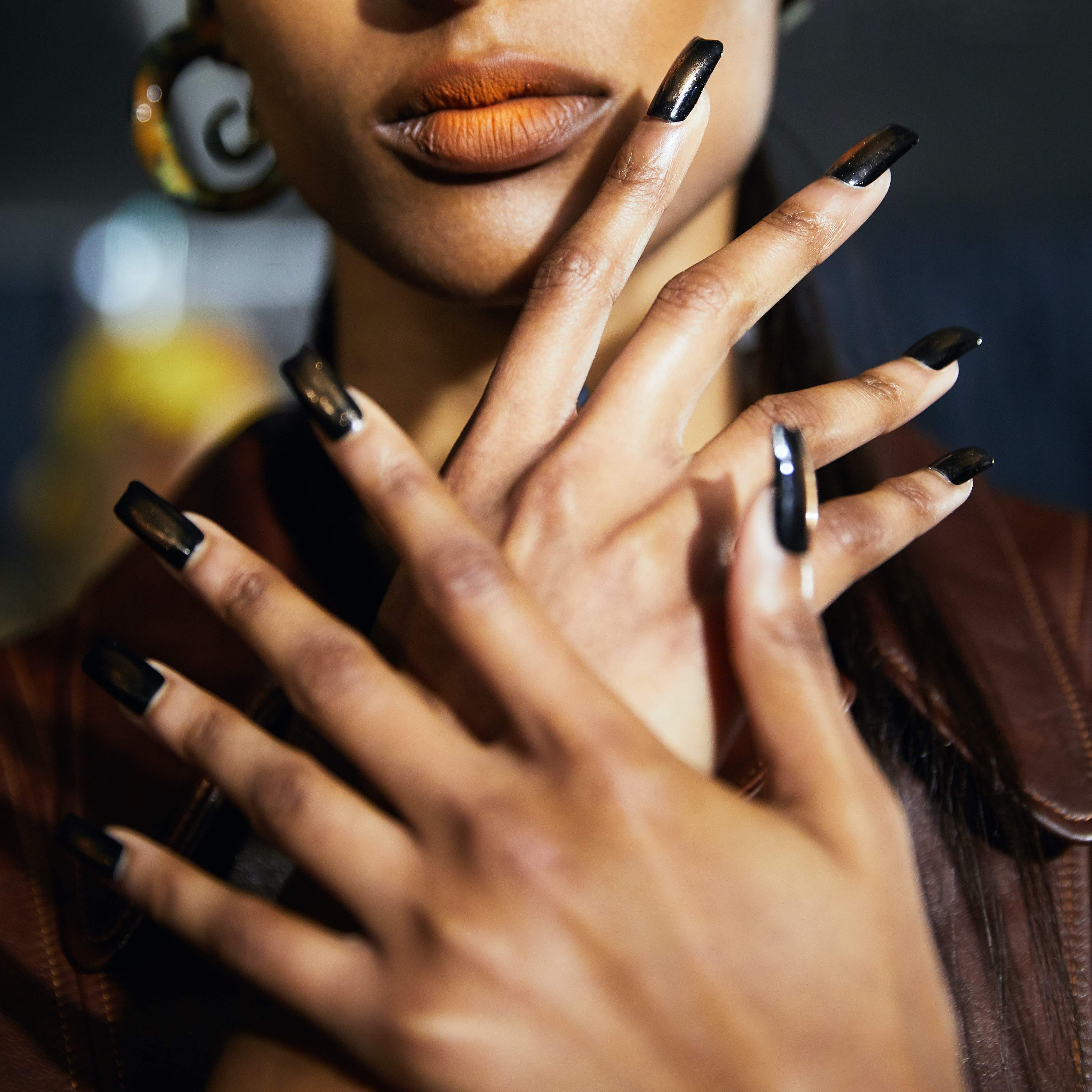 Photo credit: Ambra Vernuccio for CND™