With the launch of the latest addition to the SACHAJUAN range – Heat Protection Cream – we look at why using heat protection is essential for both at-home styling and professional salon services, and what could happen if you don't use it.
We all know that using heat protection on your client's hair is a must during their salon visit. During their appointment, their exposure to heat and wear and tear is increased whether that be through blow drying and styling, and even more so if they have had a colour or chemical service. However, it is also just as important to encourage your clients to use heat protection between their appointments to maintain their hair health. Remember, even if they're not regularly using heated tools, damage can also occur from the sun and other elements.
Heat protection products help protect hair from heat damage by forming a barrier between the hair and styling tools. The SACHAJUAN Heat Protection Cream is enriched with the signature Ocean Silk Technology which is proven to protect hair against heat of up to 220°C. It also contains MiruStyle X-HP, a styling agent that radically reduces the damaging effects of heated styling tools. The cream formula provides a conditioning effect to the hair, whilst the nourishing ingredients provide moisture, elasticity and shine. Heat Protection Cream strengthens the hair's foundation making it the perfect choice for styling with its excellent style hold quality.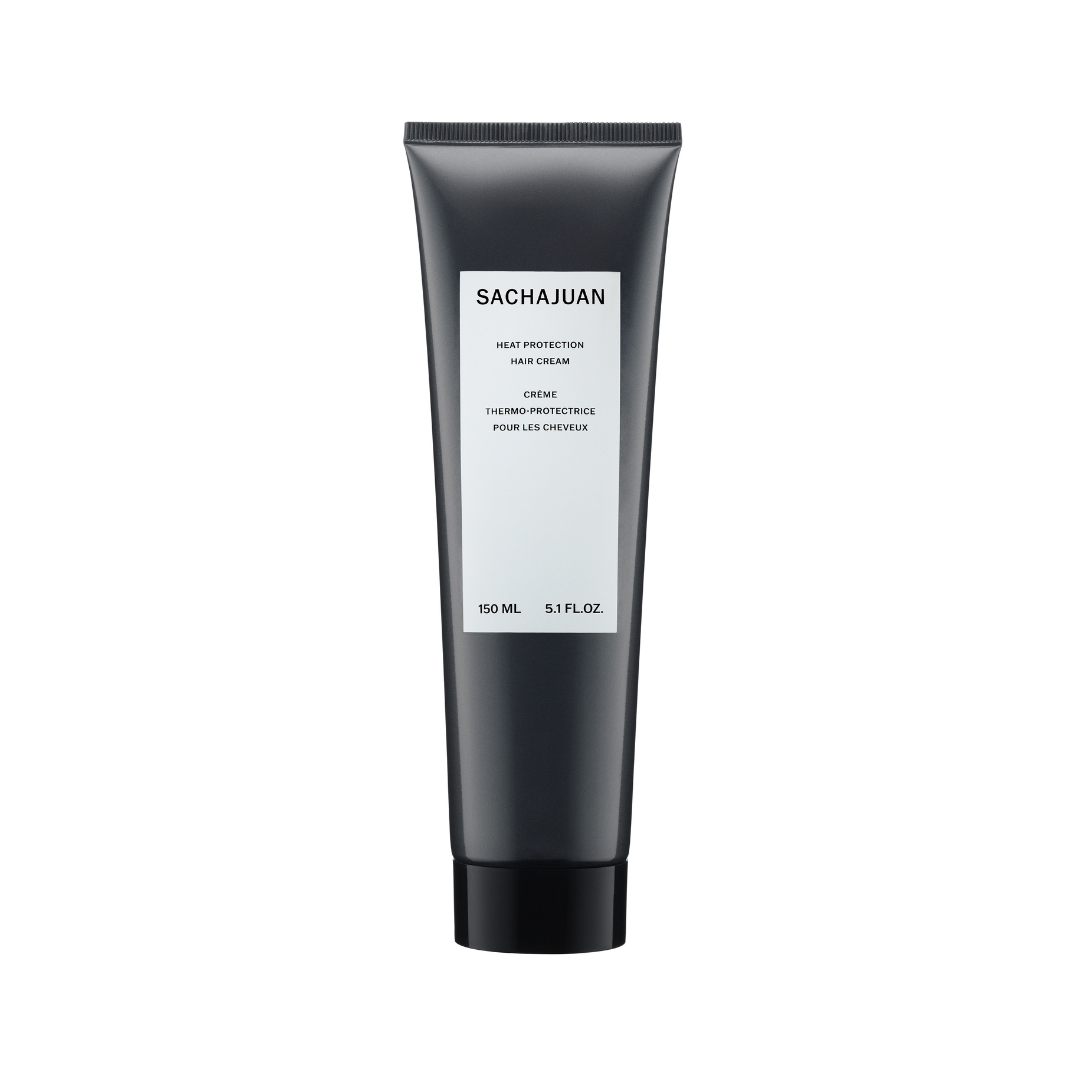 Without using heat protection when the styling hair, clients could end up with long-lasting damage. Overheating the hair can cause split ends, breakage, dryness and frizziness, potentially even leading to more serious scalp issues such as alopecia. Without proper protection, hair can be left looking dull and unhealthy, leading to it being difficult to style or maintain.
To apply SACHAJUAN Heat Protection Cream, work a small amount product into your hands so that it falls off your hands and into your hair, without it feeling clumpy and allowing for even distribution of the product. Apply through the mid-lengths and ends, ensuring that every strand is protected. Remember, a little product goes a long way so this product can be a long-lasting favourite for you and your clients.
Shop the new SACHAJUAN Heat Protection Cream here.