It's no surprise that many of us don't like pushing retail products to our clients, with the fear of coming across as too "salesy." However, there's no denying that selling retail products is an essential for boosting your revenue and client loyalty. With that in mind, we want to give you some top tips on how to merchandise your salon so your display can do the selling for you.
Before we dive deeper into how to master your merchandising, here are some key points to remember about your retail space:
Keep it clean! - It goes without saying but overall, cleanliness should be your top priority. No one likes dusty shelves!
Grab your client's attention – Did you know that most people turn right when entering a store? Keep your retail display to the right of your salon so it's the first thing your clients see. You only have a few moments to make a good first impression and turn your display into a sale.
Be accessible – If your retail display is at the back of your salon, your clients aren't going to bother looking at it. Use your waiting area as a space to display your retail products. Clients can interact with the products while they wait, increasing the chance of an impulse purchase. Workstations are also a great place to display products. They provide the perfect opportunity to create conversation and the opportunity to sell!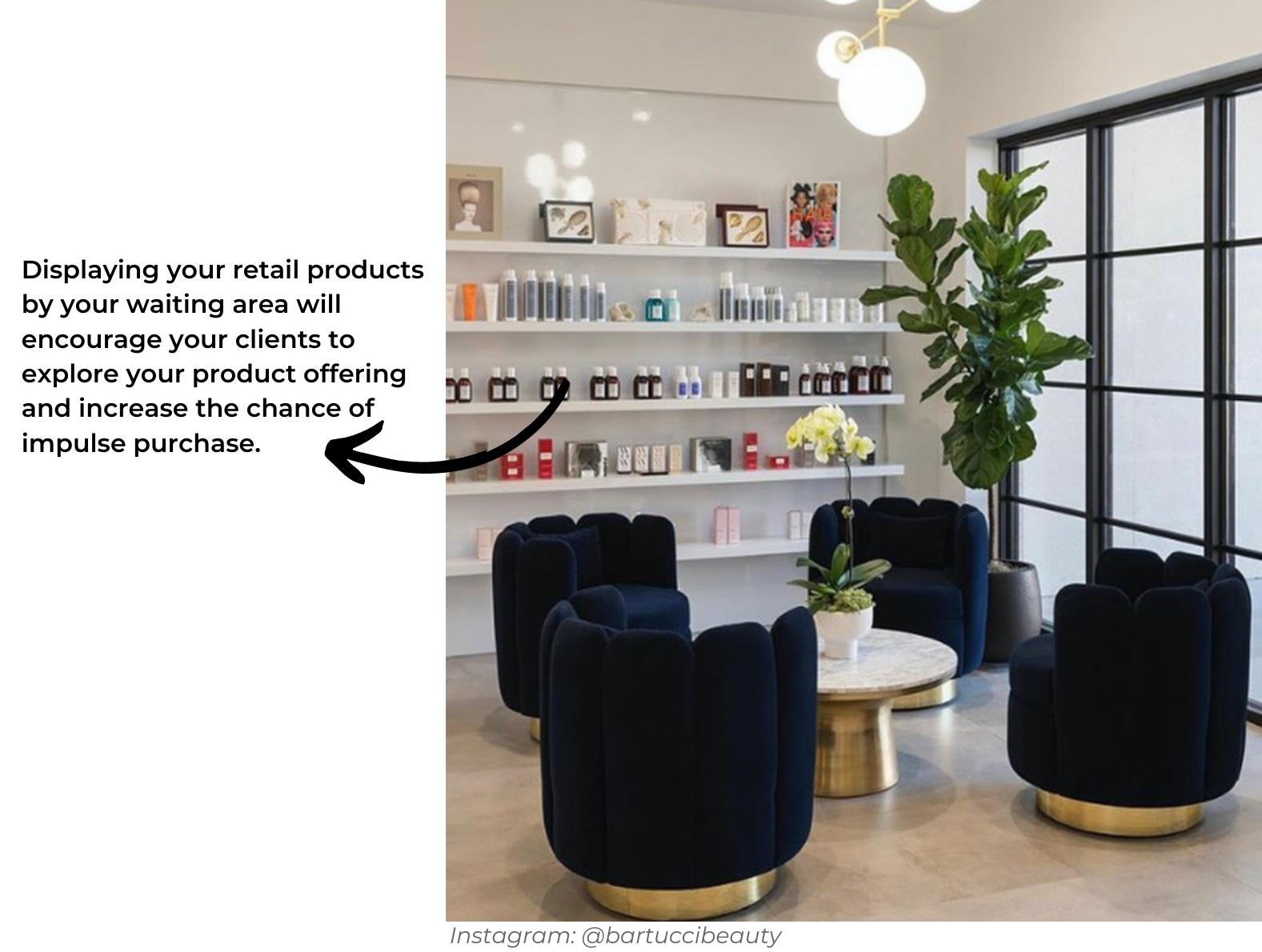 Now you have your retail space ready, let's talk about out how to make the most of your display and boost your retail sales!
Product Placement
Eye level is buying level – If you don't know where to begin, remember the products that are at eye level are what your customers will see first and will gravitate towards. Use this space for your best-selling products so they're easy for clients to find and to encourage impulse purchases. You can also use this space if you are looking to push a particular product or collection. Likewise, if you're keen to clear stock this is an ideal place to display.
Group together like-minded products and props. For example, a nail salon may want to group together the latest CND™ Vinylux collection along with a choice of CND™ Vinylux Topcoats. This will act as a reminder for your clients on how your products work together. It subconsciously tells them that one does not go without the other, helping you to up-sell the additional product. It also makes it simple and easy for clients to navigate your retail space.
As much as you want to show that you're fully stocked, remember that sometimes, less is more. You don't want your display to look cluttered and overwhelming. By keeping your display minimal, it also gives the appearance of a more high-end feel and product offering.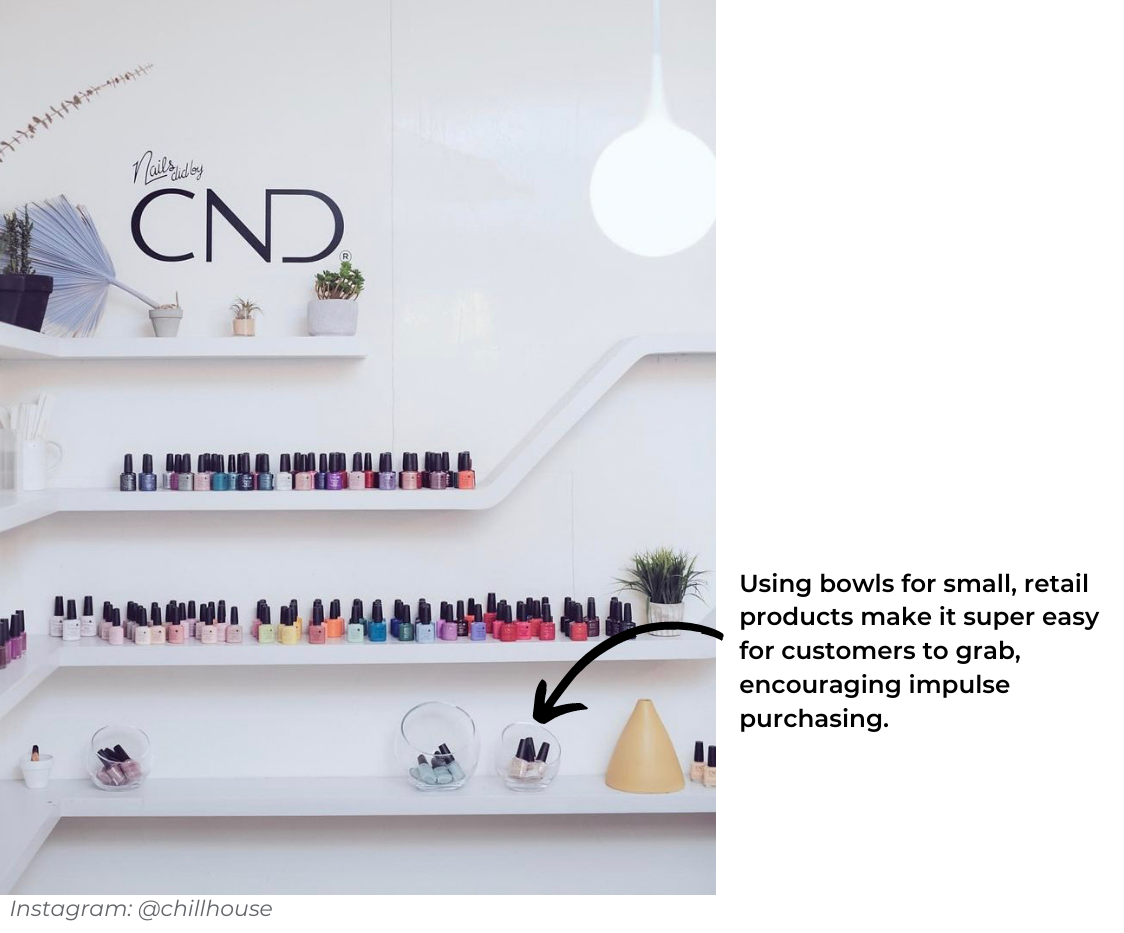 Design
This is where you can get creative! Don't just display your products, create a story with them. Consider a colour or theme for your retail space. For example, with each of the seasons you can create a new and cohesive display with seasonal colours, plants and props along with relevant seasonal products and collections. Repeat the theme and colours throughout your salon to keep it consistent.
One great tip when it comes to the aesthetics of your display is to place your dark coloured or larger items at the bottom of your display. It's more pleasing to the eye when the shelving gets gradually lighter as you go up.
Don't forget to incorporate imagery and POS into your display. Customers often don't ask about the products and if you're with another client, you may not be able to answer their questions. Let your display do the talking for you. Shelf talkers can be used to provide a product description, benefits and pricing. It can also be an opportunity to showcase your branding and show what you're all about.
Many of us are perfectionists, it's the nature of the profession but try and avoid making your display look too "perfect." You want to encourage your clients to pick up and look at the products. Create movement by using different shapes and sizes of props and products to create a more interesting display, that doesn't look too regimented. To encourage exploration of your products, why not include tester products on your display or create a tester area.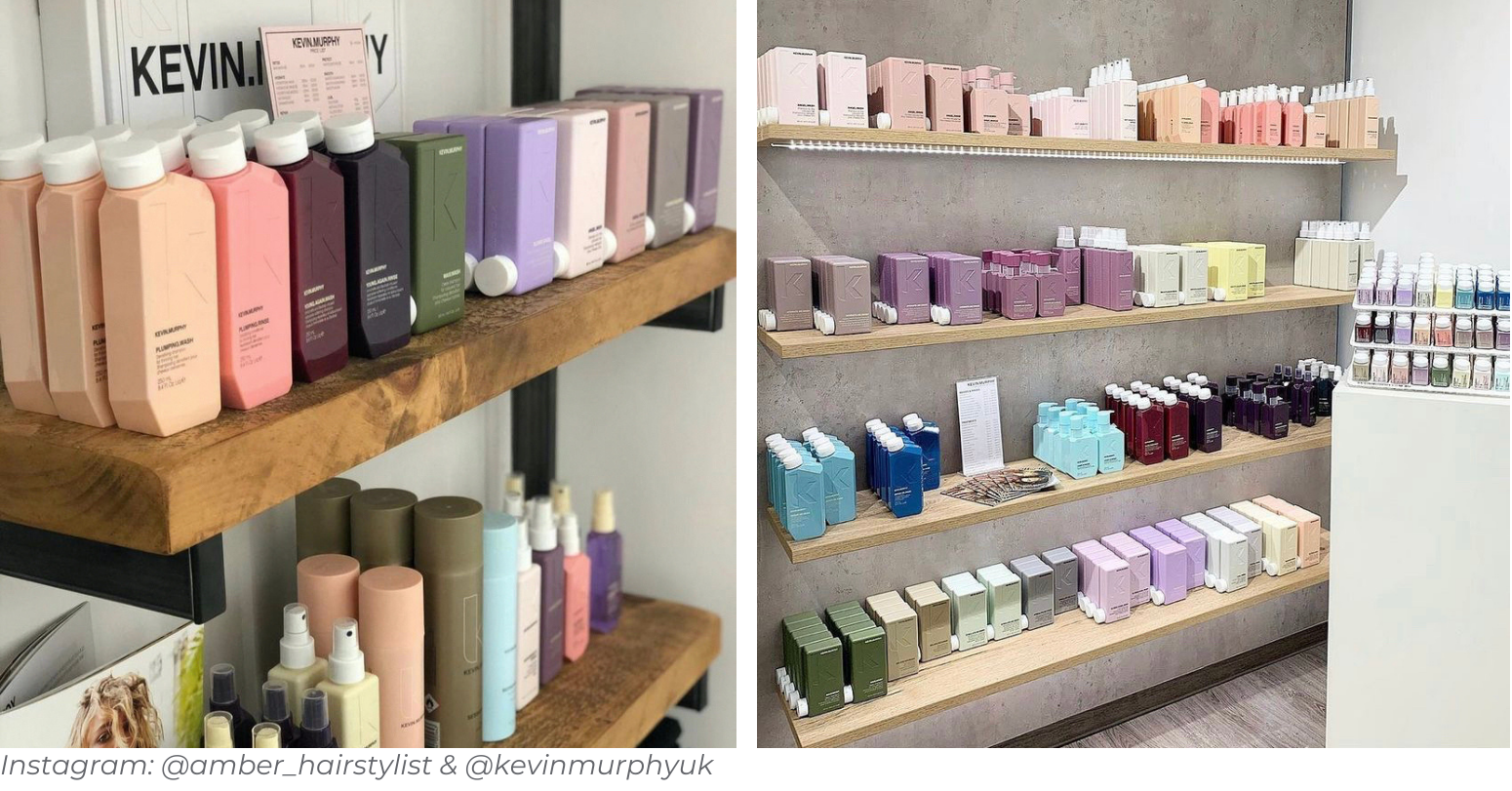 Review
Ok, so now you have an amazing display for your retail products, but what's next? Your clients' needs and interests are always changing, that's why it's super important to monitor how your display is working with your clients and to adjust accordingly. Here are some points to consider:
Positive/negative feedback
Increase in sales of a particular product
Stagnant sales
Build-up of surplus retail stock
Change of seasons
New trends
By planning and reviewing your display consistently, as well as monitoring your sales, it will help to increase your retail revenue and build the success of your future displays.
Remember, you only have a few moments to create a first impression of your salon, so make it count!
For more retail advice, check out some of our other blogs:
Retail 1.0.1 with Gemma Pinfield-Thomas