Did you know that Collagen is one of the most abundant proteins in mammals and makes up 75% of our skin and 25% of total body protein?
WHAT IS COLLAGEN?
Collagen comes from the Greek word "Kolla" which means glue.
Collagen is the body's most important building block and it makes up approximately 30% of the protein.
It can be described as a hard, insoluble and fibrous substance.
Collagen's strong fibres work like glue to hold things together in the body. It ensures the cohesion, elasticity and regeneration of all our connective tissue including skin, cartilage and bones.
Did you know that there are at least 16 different types of collagens?
In most collagen types, the molecules are packed together to form long, thin fibrils. These molecules consist of 3 polypeptide chains wrapped around each other like a triple helix.
We lose collagen as we age and eventually, from the age of 25, we start losing up to 1% of collagen per year, making our skin lose and saggy.
TYPES OF COLLAGEN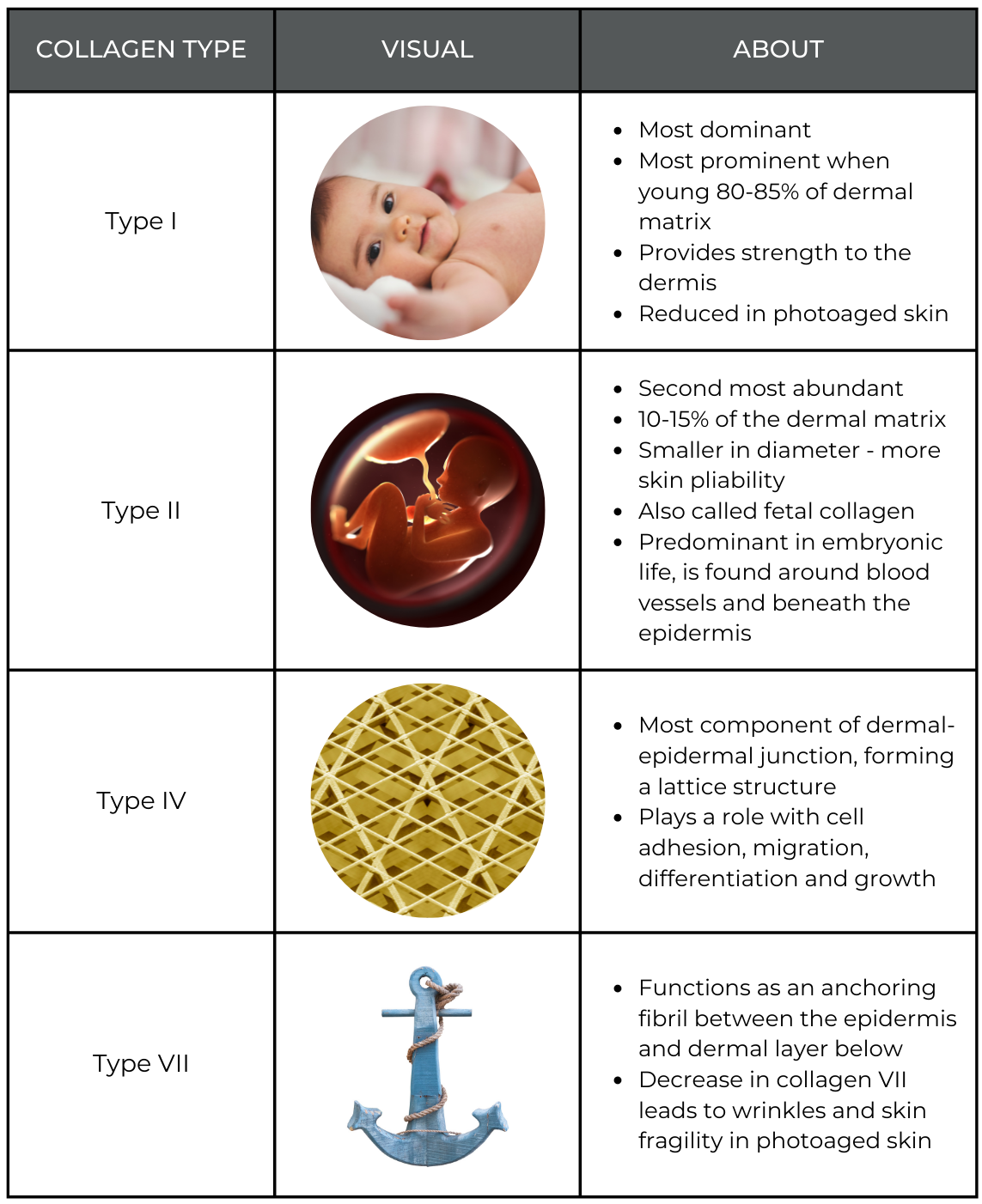 FUNCTIONS OF COLLAGEN
Healthy Body:
Maintains healthy joints
Improves muscle mass, bone strength and density
Reduces inflammation
Speeds up recovery of connective tissue
Activates energy production
Balances appetite
Promotes normal functioning of the cardiovascular and nervous systems
Skin Beauty:
Improves skin collagen density and structure
Enhances hydration
Helps to maintain skin firmness and supports the maintenance of a firmer skin
Counteracts visible signs of ageing
Enhancement of hair strength and appearance
Anti-oxidant that protects against damage caused by free radicals
Stimulates repair of damaged tissues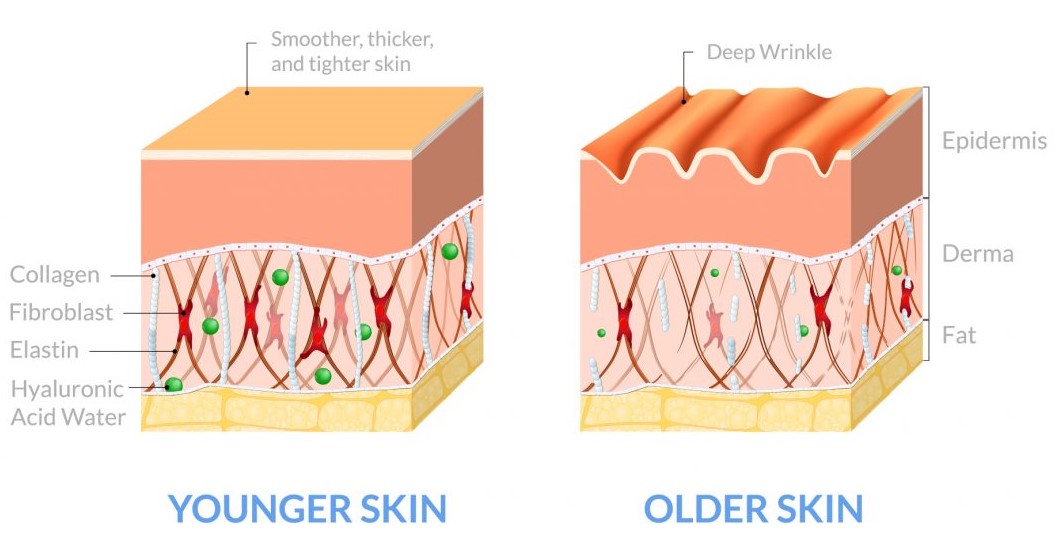 TOPICAL APPLICATION VS ORAL SUPPLEMENTATION
Collagen supplements get digested into amino acids and collagen peptides. In this way, the collagen can be absorbed by the small intestine, circulates into the bloodstream and is then essentially used by the body to improve its health.
Hydrolysed forms of collagen taken orally increases the collagen levels in the blood quickly.
When a collagen supplement is hydrolysed, the collagen has been broken down, making it easier for absorption. From there, the broken-down collagen peptides travel throughout the body. In the case of skin, they help support the body's natural collagen production.
Oral supplements may assist in supporting the body's natural collagen production by being absorbed through the bloodstream. Hydrolysed collagen is easiest to digest, as it is broken down into the smallest forms of peptides and amino acids.
Research shows that these collagen peptides can support skin elasticity and dermal collagen density and reduces skin wrinkling.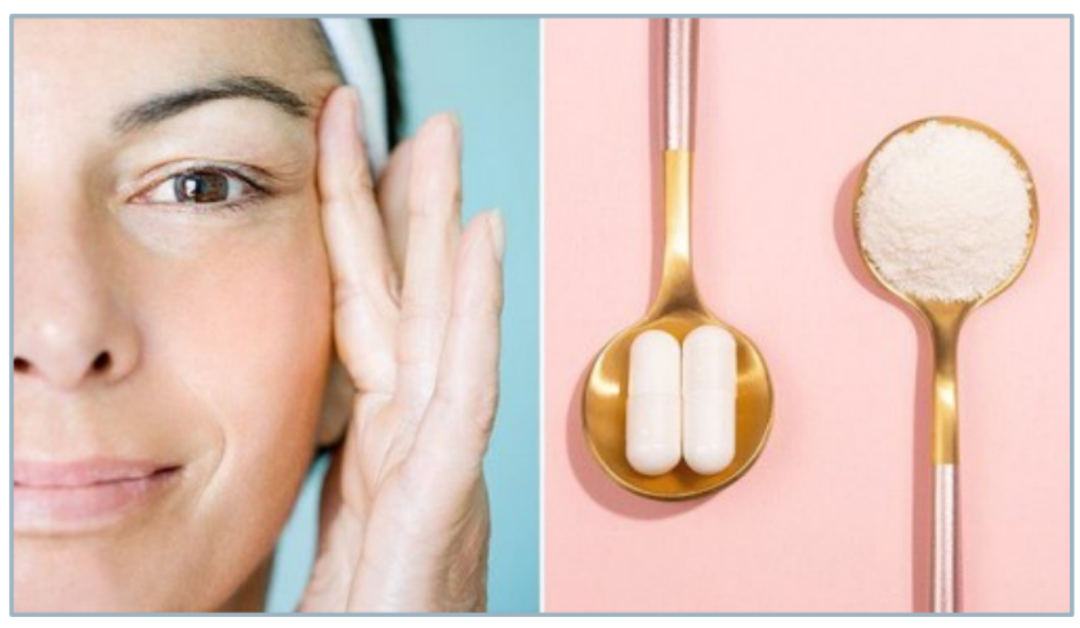 NIMUE INGREDIENTS THAT ASSIST IN COLLAGEN SYNTHESIS
Nimue contains certain ingredients that can assist with collagen production when applied topically in a formulation.
Ingredient: Colloidal Platinum and Acetyl Tetra-Peptide 17
Function:
Remarkable increase of collagen and elastin
Improves hydration
Nimue products: ai Range - ai Face Serum 30ml, ai Eye Serum 15ml, ai Day Cream 50ml, ai Night Cream 50ml and ai Cleansing Cream 100ml
Ingredient: Ubiquinone
Function: Encourages the production of collagen and elastin, thus reducing the appearance of fine lines and wrinkles and increasing the skin's firmness and elasticity
Nimue products: Nimue Super Hydrating Mask 60ml and Nimue Eye Serum 15ml
Ingredient: Argan Stem Cells
Function:
Reduces wrinkles
Increases skin firmness and density
Nimue products: Nimue Multi Day Plus and Nimue Multi Night Plus
Ingredient: Peptides
Function:
Peptides are amino acids that are the building blocks of certain proteins needed by the skin, like collagen and elastin
Nimue products: Nimue-TDS Interactive Serum 30ml, Nimue Skin Refirmer and Nimue Anti-ageing Eye Cream 15ml
Ingredient: Encapsulated Retinol
Function:
Decreased skin irritation
Increases skin hydration and elasticity
Nimue products: Nimue Purifier 50ml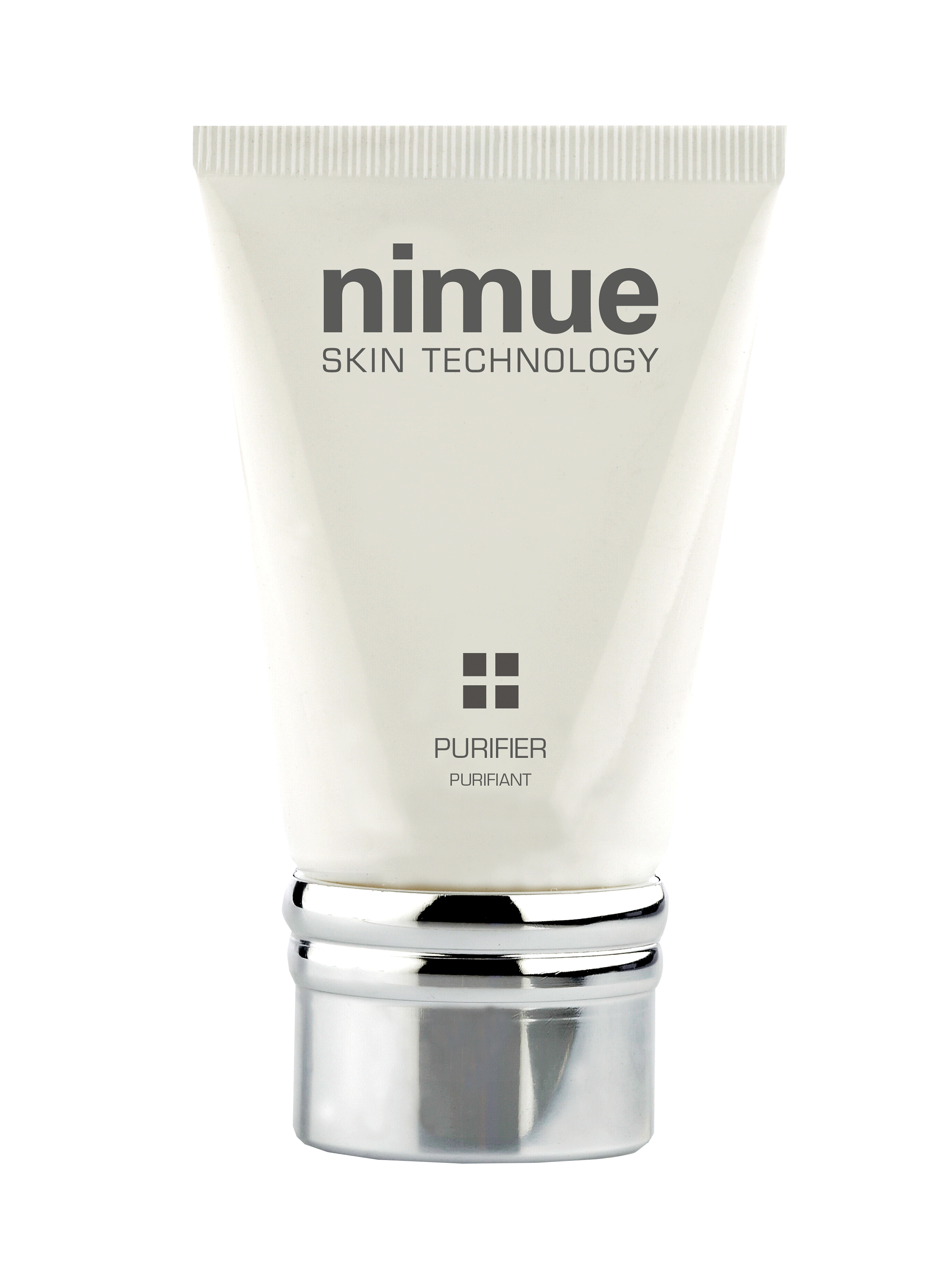 Ingredient: Vitamin A Ester
Function:
Activates collagen production
Increased level of GAGs - improving dermal hydration
Nimue products: Nimue Anti-ageing Hand Cream 100ml and Nimue Cleansing Gel 140ml
Ingredient: Vitamin C L-Ascorbic
Function: Stimulates collagen production and inhibits pigment production
Nimue products: Nimue Multi Rejuvenating Serum 30ml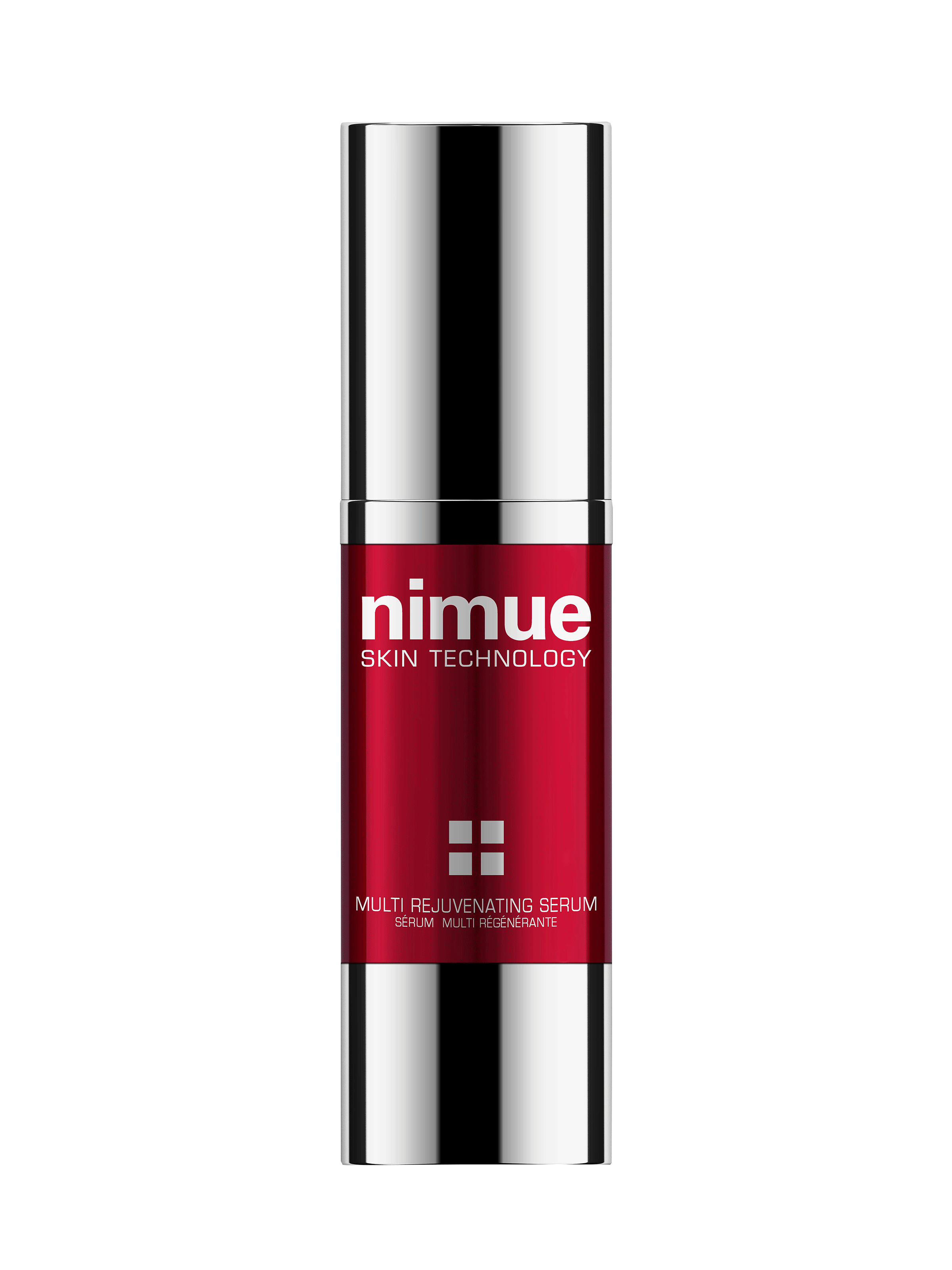 Ingredient: Alpha Lipoic Acid
Function:
Boosts collagen production
Minimises the appearance of fine lines and wrinkles
Prevents glycation
Nimue products: Nimue Rejuvenating Mask 60ml and Nimue Radiance Serum 30ml