Posted by Emma Doyle on 16th Sep 2020
CONFIDENCE IN A BOTTLE
Bulletproof your colour services without compromising on safety with CND™ PLEXIGEL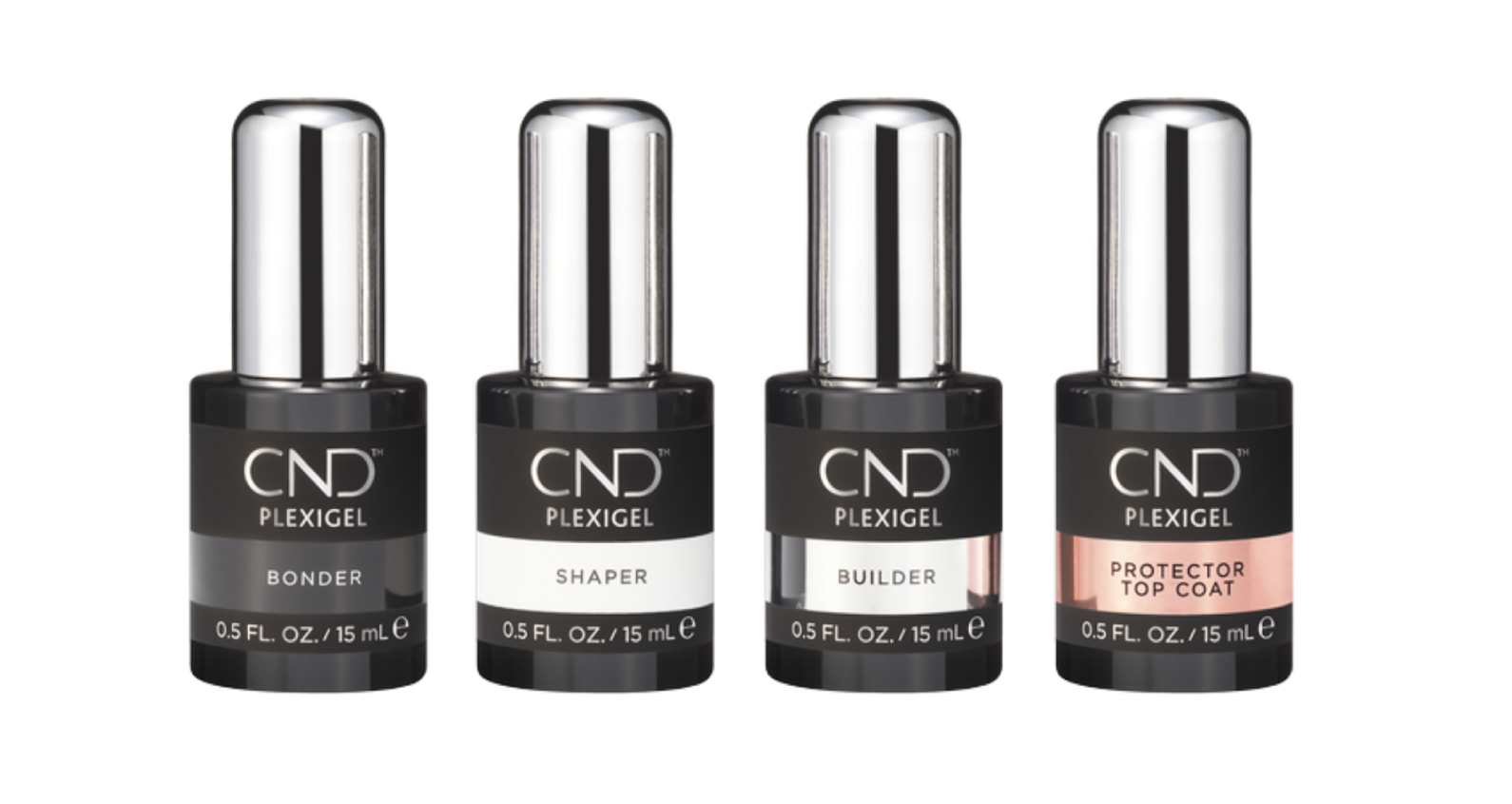 CND™ PLEXIGEL is a brush-in-a bottle system made up of two safe solution-based products, designed for multiple services and maximum wear.
Designed for a versatile and convenient multi-problem solution for nails, CND™ PLEXIGEL's system provides the professional with solutions for 3+ weeks of strength, length and shape with minimal application time. PLEXIGEL's flexible and tough coating that simultaneously protects the natural nail. The clean and simple brush-in-a-bottle system requires no mixing or dipping, while the custom brushes and self-levelling formula delivers smooth and precise application.
The CND™ PLEXIGEL system includes:
BONDER: A base coat designed for flawless adhesion and long-lasting wear.
SHAPER: Bulletproof your colour services without compromising on safety
Perfect foundation for all nail types

High-strength protective barrier for the natural nail, promoting nail growth

Smooth formulation for a fast, easy and flawless application, every time

Plus, repairs nails including filling in cracked nails, fixing breaks and shaping

The game changing product for every professional, at every level.
BUILDER: A solution for true building, builder is a product that provides extra length and architectural transformation
Perfect for building out extreme length

Self-smoothing allowing for building over an apex

Thicker viscosity allowing for control and buildability

Build over forms or tips

Perfect for nail professionals at all levels, specifically those confident in creating extreme enhancements transformations
PROTECTOR TOP COAT: A top coat for shine, protection and 3+ week wear.
Additional features and Benefits:
PLEXIGEL SHAPER is the ultimate solution for filling in cracked or split nails, repairing broken nals and plumping flat and shapeless nails.

PLEXIGEL eliminates lifting or chipping of your gel polish

A low odour formula, making PLEXIGEL a pleasure to work with

Brush-in-bottle nail enhancement for simple and clean application

Self-levelling formula for thin, light and natural-looking nails

Superior custom-built brushes for smooth and precise application

Removable, or rebalance every 3 weeks without the need for removal

CND™ PLEXIGEL is a vegan product not tested on animals
CND™ PLEXIGEL offers you performance without compromising on safety or nail health. Backed by science. Rooted in nail health. CND™ PLEXIGEL is researched, formulated and manufactured by CND™ in the USA.