Introducing Education with Emma! A brand-new education initiative aimed at providing the hair professional with advice, tips, tricks and best of all… brand secrets. Education with Emma is brought to you by none other than the wonderful Emma Taylor, Sweet Squared Hair Education Manager!
Today, we wanted to share with you a brand new product from the SACHAJUAN range!
Introducing the SACHAJUAN Scalp Scrub.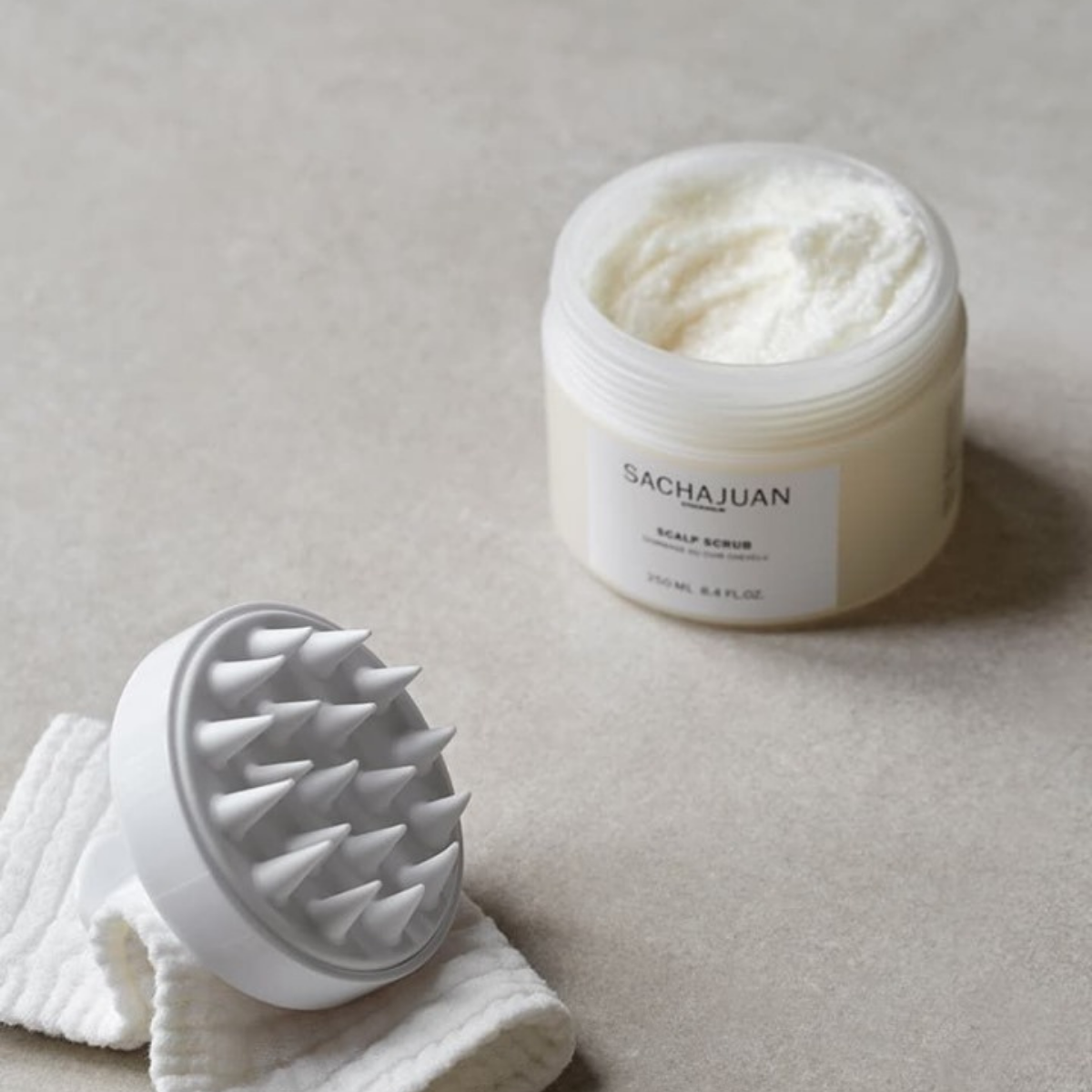 Healthy hair starts from the scalp. If your scalp isn't in the optimum condition to grow healthy hair... it won't!
A slightly unhealthy scalp could mean it feels congested, there's oil build-up or even dandruff. If you haven't got a healthy scalp your hair will not grow to its full potential.
The SACHAJUAN Scalp Scrub is sugar-based; it's formulated with climbazole, soybean and shea butter oil, as well as SACHAJUAN's amazing Ocean Silk Technology. These ingredients are going to gently exfoliate the scalp, remove any dandruff and decongest the scalp. All the while, this gorgeous product will continue to moisturise so your hair will not feel dry.
The sugar is going to dissolve with the heat of the water. Apply onto wet hair and use the SACHAJUAN Scalp Massager in gentle circular motions all over your scalp, working to soothe and balance excess oils. This would be your heavenly once a week treatment - I can not wait for you all to try it!
Click here to shop now.