CND, the global leader in professional nail products and services, is proud to present CND™ Over The Top Effects to help customise nail enhancement services by adding colour, luster, shine, and shimmer! These highly pigmented colours and glitters are the perfect addition for premium designs and fine detailed nail art.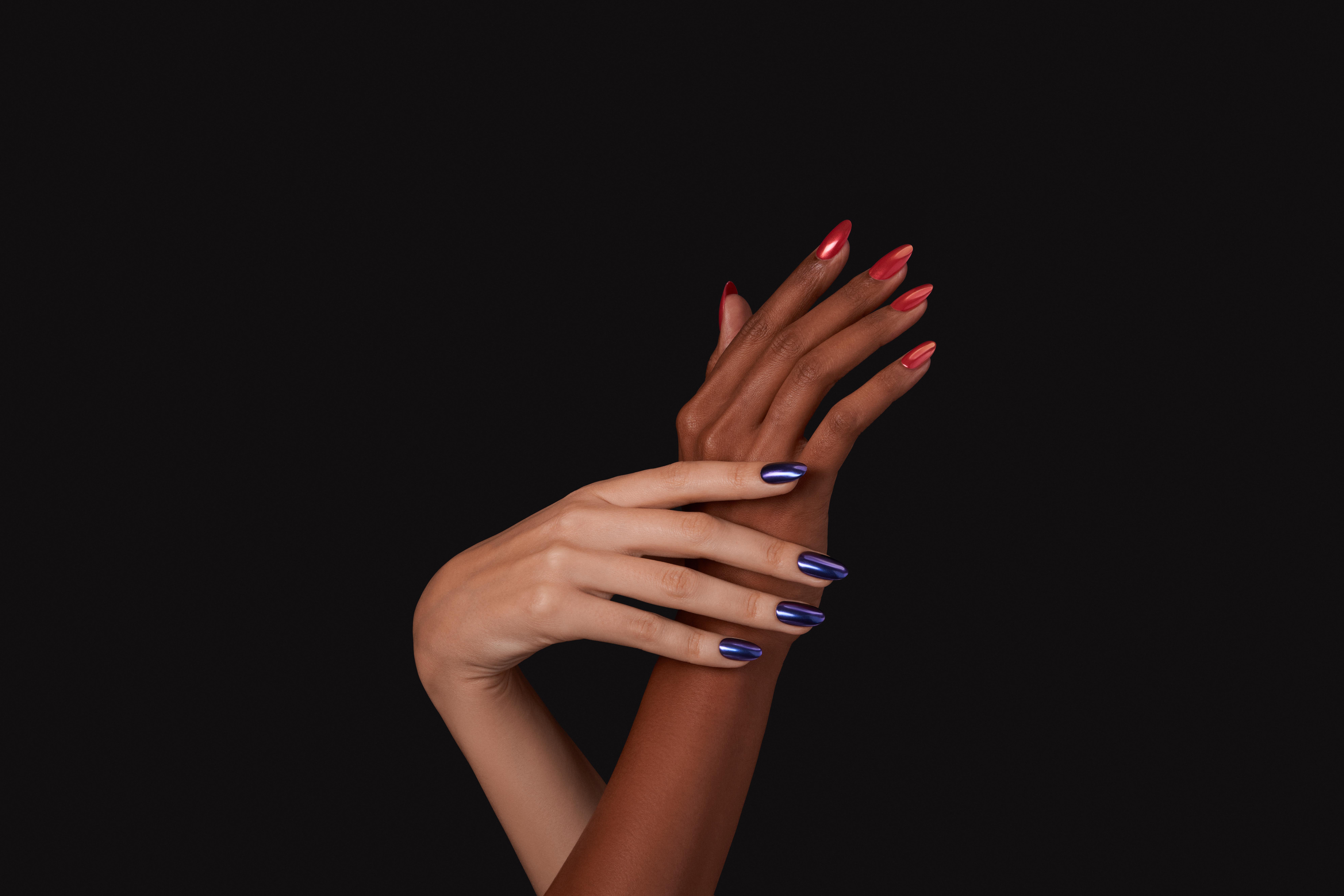 Designed to be a quick and easy upgrade to any set of nails, mix into sculpting powder or gel to customise colour and for a high impact finish. The CND™ Over The Top Effects kit features four different luxurious chrome and holographic pigments: Pearl Obsession, a white chrome, Lightning Bolt, a blue chrome, Off The Chain, a rose gold chrome, and Gold Party, a gold holographic.
For the ultimate nail artistry, layer over CND™ SHELLAC™ to accessorise with bold colour before finishing with NEW CND™ SHELLAC™ No-Wipe+Top Coat.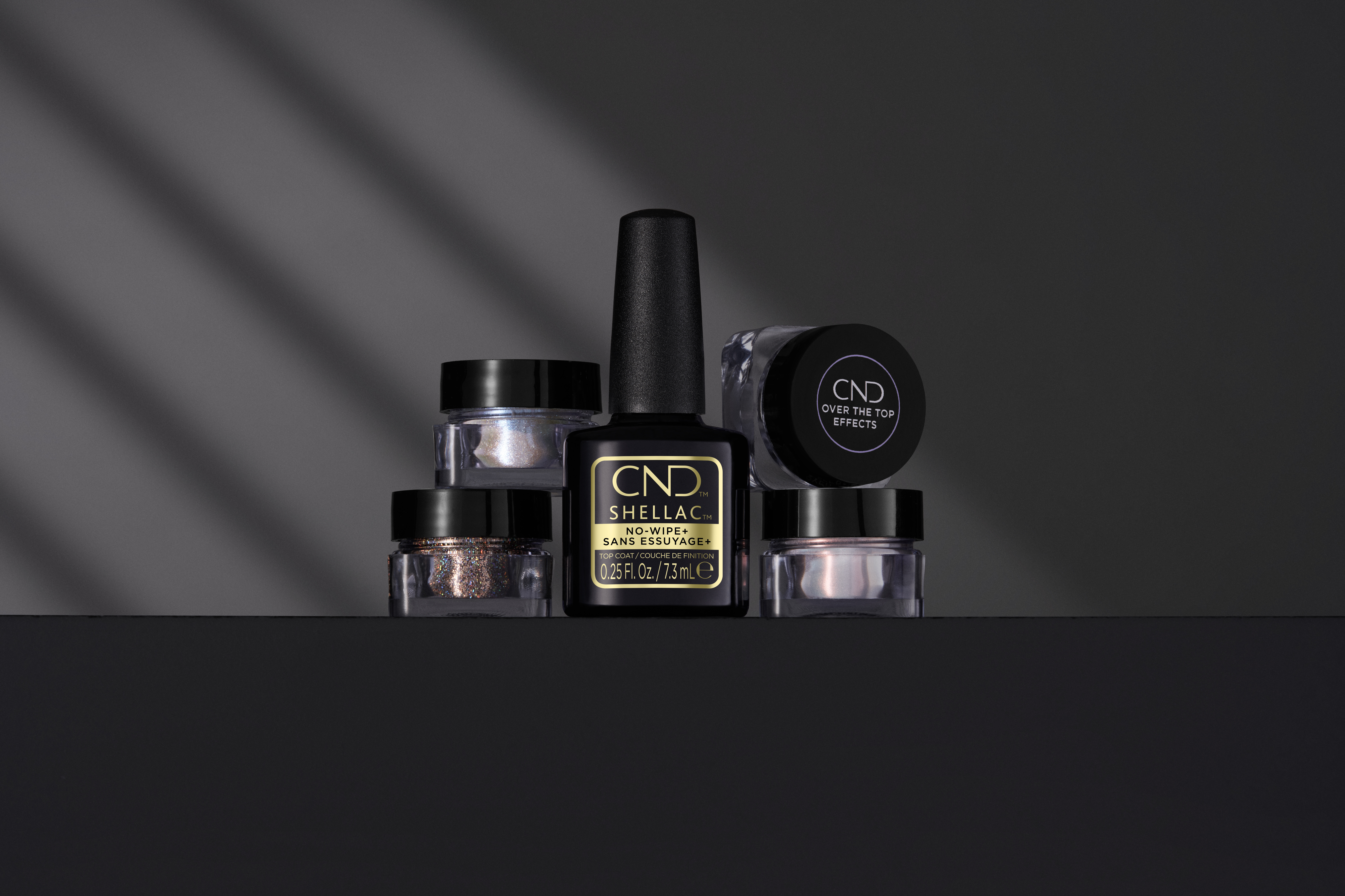 "CND™ Over The Top Effects is the perfect addition to your nails, bringing you stunning, bold colours and shine! This smooth, easy to apply enhancement gives the Nail Pro a way to express nail artistry by adding that extra sparkle." says CND™ co-founder, Jan Arnold.
GET THE LOOK