With holiday and wedding seasons in full swing, lash lift and tint treatments are a popular request in salons right now. Choosing the best shield size can make a big difference to your lash lift results.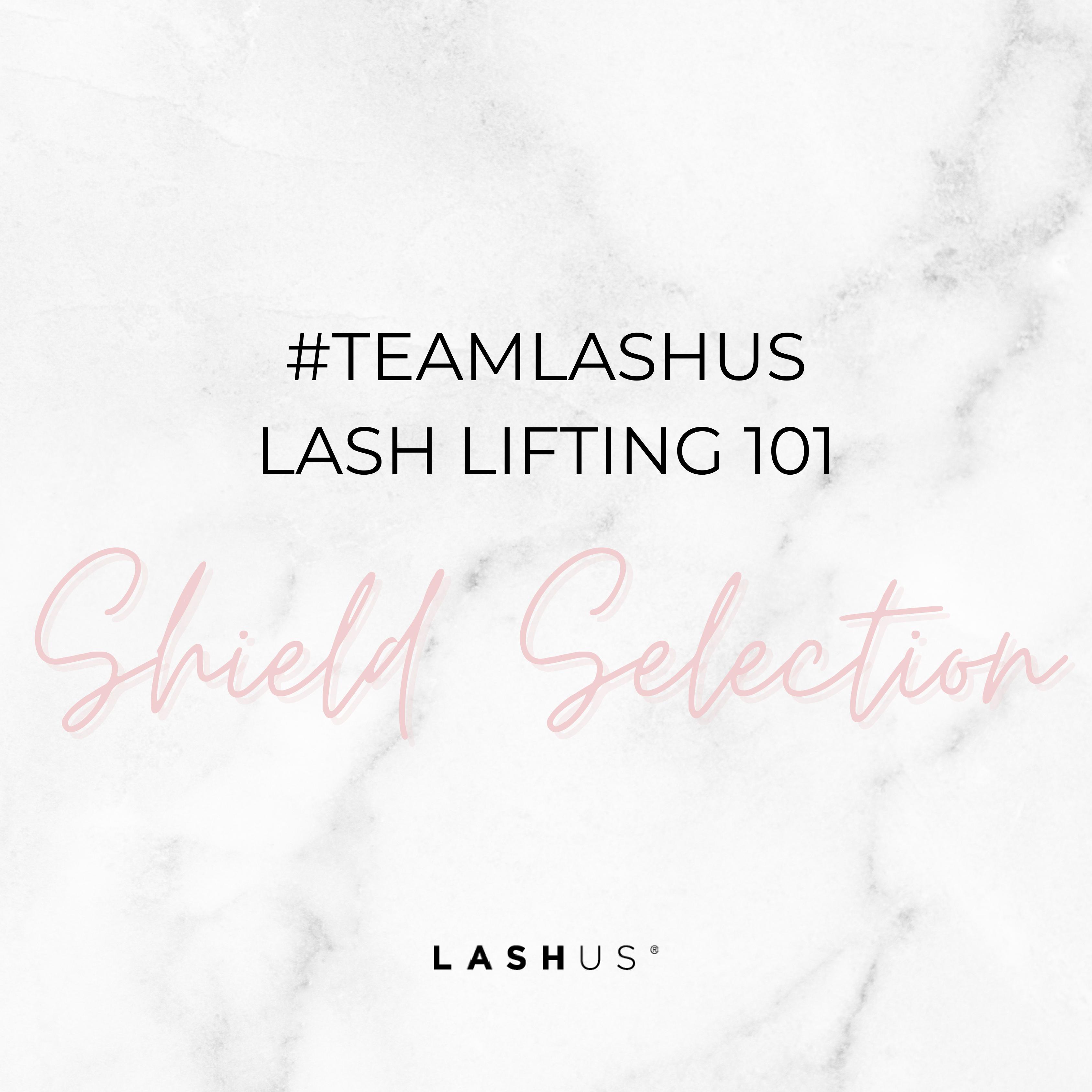 A lash lift and tint can create 'wow' transformations for your clients, highlighting their eye beauty, adding curve to lashes without the need for eyelash curlers, and adding a depth of tint that makes their natural eye colour pop.
Want to know how to get a great lash lift, every time? Our recent LASHUS Academy 2 Live training covered top tips on getting the most from your lash lifting. Shield selection is just one of the important steps to creating best results with LASHUS.
Here are lash tech and LASHUS educator Dawn Grant's top tips on selecting shields that give you the best treatment results:
"There are three sizes of LASHUS shields, all tailored for specific types of lashes. Our small shields give a dramatic lift on short to medium length lashes, while LASHUS medium shields give an enhanced lift on medium to long length lashes. Large shields give a soft lift on medium to long length lashes.
WHEN DO I USE A SMALL SHIELD SIZE FOR LASH LIFTING?
"If you're looking for a dramatic lift, a small shield will deliver a strong curve to the lashes. If in doubt; use a medium shield. Even though a small shield can deliver dramatic results, they're not always the best choice. Small shields don't always work for clients with heavy or hooded lids, unwanted growth patterns or downward pointing lashes. For these clients, try using a bigger shield size for best results."
WHEN DO I USE A MEDIUM SHIELD SIZE FOR LASH LIFTING?
Dawn adds "For first-time clients, using a medium shield will give you the best chance of creating a great result. Using a medium shield also gives you an enhanced rather than dramatic look. If you're working with average, medium length lashes, lashes that point downwards or are short to mid-length, heavy upper lids or prominent brow bones, thick, coarse or curly lashes and male clients, medium shield size is your best choice."
WHEN SHOULD I USE A LARGE SHIELD SIZE FOR LASH LIFTING?
"Large shields are great for creating a softer look, with medium to long length lashes, very curly lashes, strong brow bones and anyone who plans to have lash extensions or strip lashes. You can also use a large shield size on male clients."
"Remember that not all lashes are the same. Extremely straight or downward pointing lashes which are also thick and coarse, might not get a dramatic lift. For these clients, opt for a larger shield plus increase their timings to get a stronger result. Try taking pictures of different lashes to help to give clients a realistic expectation of what THEIR lashes are likely to look like."
New to LASHUS? Book your LASHUS training today.
YOU MIGHT ALSO LIKE:
TOP TIPS ON APPLYING UNDER EYE PADS FOR YOUR LASH LIFT TREATMENT