This Winter, Light Elegance wishes you all will join in our celebration of love and its many facets, longing included. The all-new Winter 'Wish You Were Here' collection introduces 12 new on-trend shades designed to satisfy any romantic whim and complete your perfect winter look.
Whatever you are wishing for, Wish You Were Here has a rich shade with beautiful coverage to blanket you on cold, lonely nights or a dazzling—yet sophisticated—glitter for those holiday celebrations bursting with new love.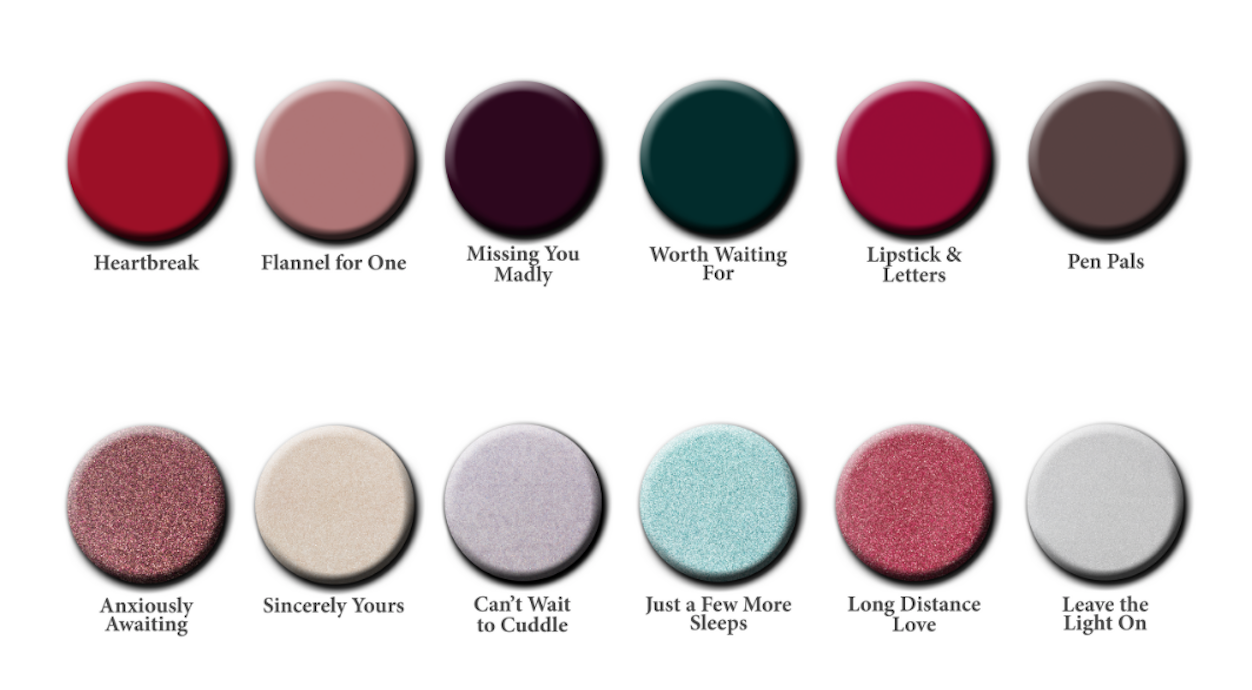 From intoxicating creams to dazzling glitters, all 12 shades are available now in either the all-new P+ Gel Polish or LE Color and Glitter Gel, giving you the ability to complete any salon service with ease and deliver a taste of romance to clients of all styles.
Lexy McLellan, graphic designer and color trendsetter at Light Elegance, says this release is the latest result of the company's commitment to offering nail professionals with top-quality, versatile and responsibly formulated products. Wish You Were Here will release in the all-new soak-off P+ Gel Polish formulation alongside award-winning LE Color and Glitter Gels to meet the needs of every nail professional, service and client.
"Being in love is the strongest emotion a human can feel and can be extremely complex. We wanted to capture the longing, romance and bold emotion love entails with these 12 new shades, all while remaining perfectly on-trend for Winter," said Lexy. "These colors are so romantic! I feel love, strength and comfort in all of these complementary shades from the softest cream to the most sparkly glitter. Winter is a cozy time where you want to hunker down and cuddle with your loved ones, and Wish You Were Here embraces those feelings beautifully.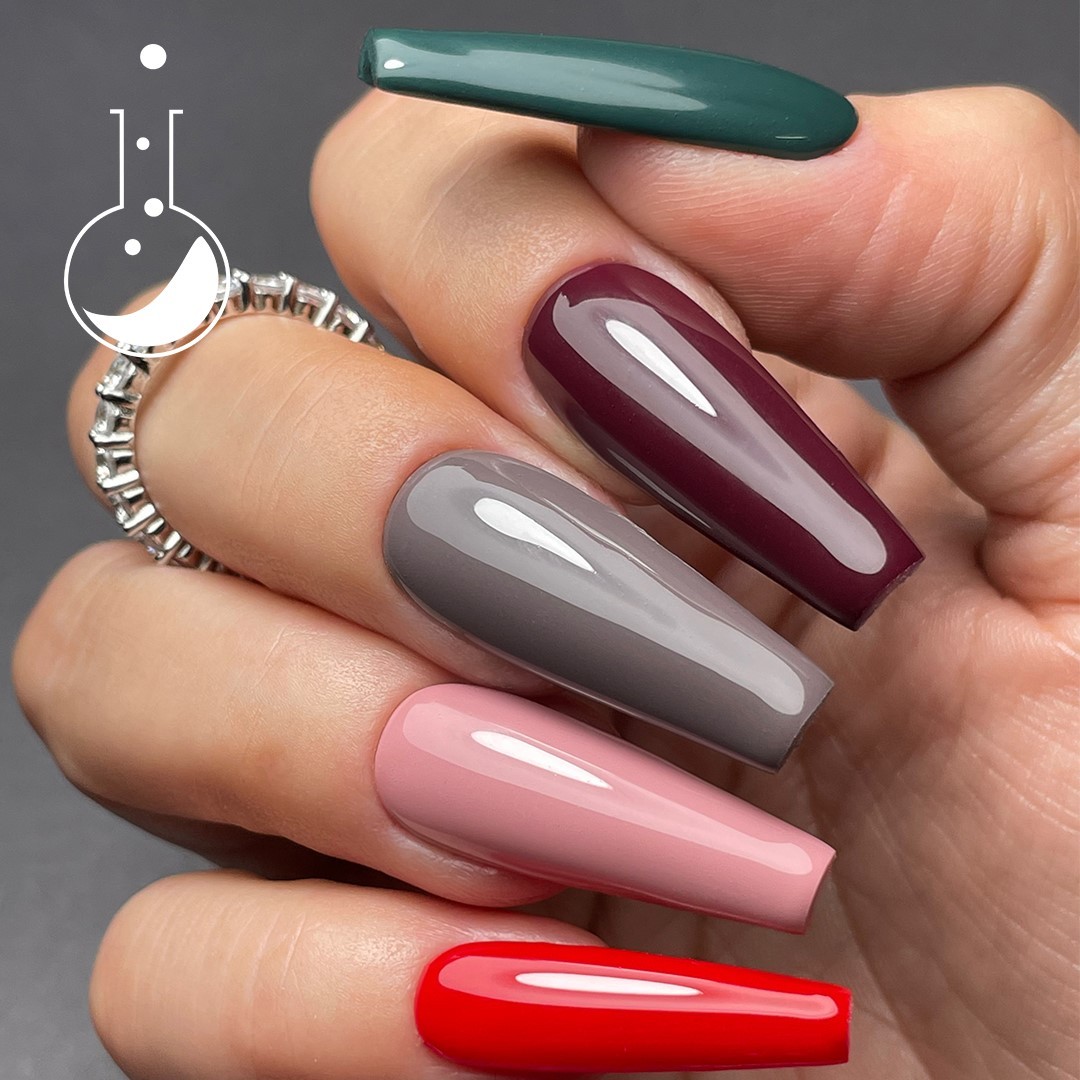 Wish You Were Here is about being separated from the one you love—whether a lover, a friend or a family member. 'Absence makes the heart grow fonder' is a relatable, emotional saying that strongly influenced this collection. Something about these classic colors give off that confidence and strength you need in times of absence.
Romance and love…I guess that's what truly inspired this collection! These colors are classic, sophisticated, sexy and beautifully romantic. There is nothing more romantic than being separated and counting down the days until you can see your person again. Wish You Were Here delivers all that anticipation, excitement and romantic joy just perfectly."
Lexy McLellan, Light Elegance Graphic Designer and Color Trendsetter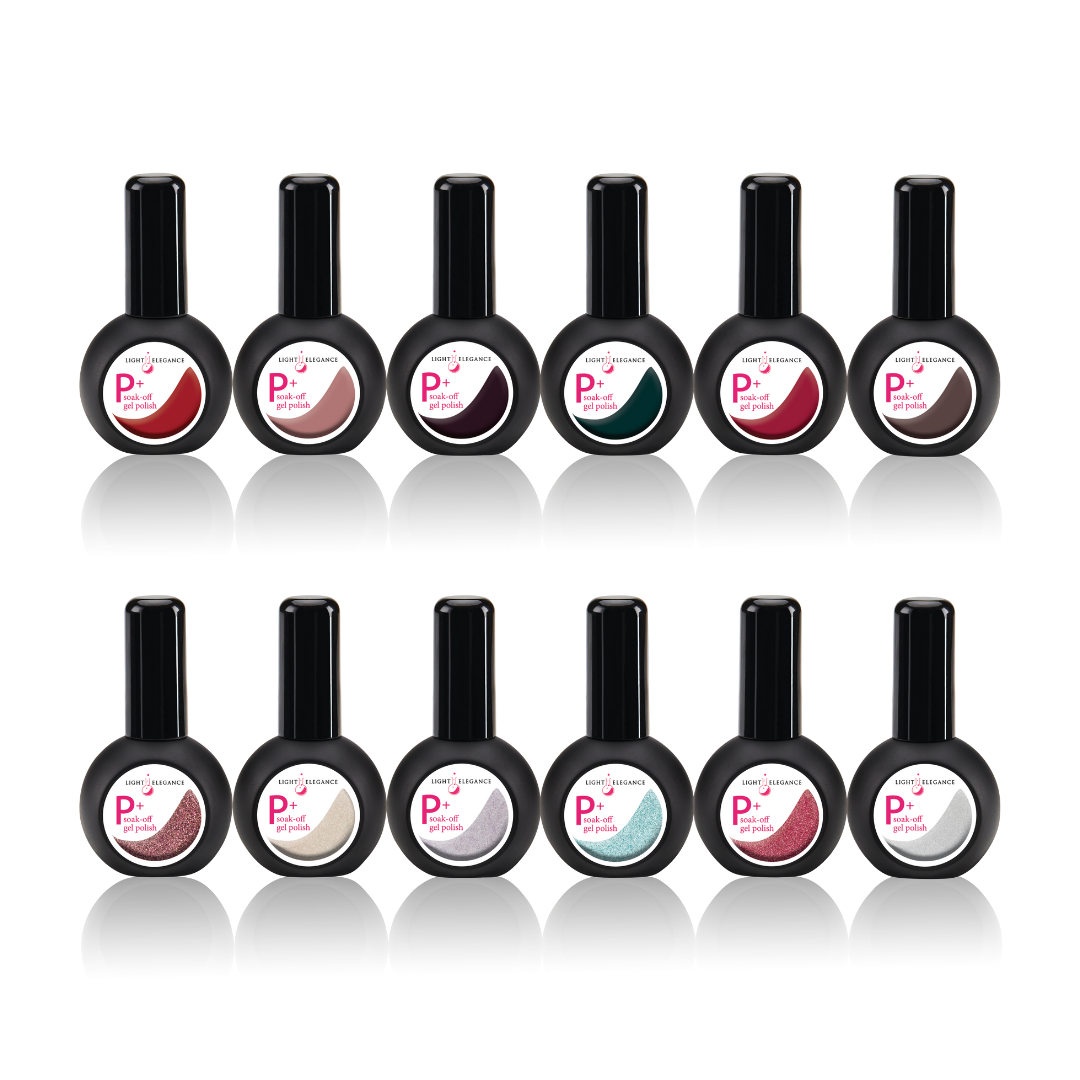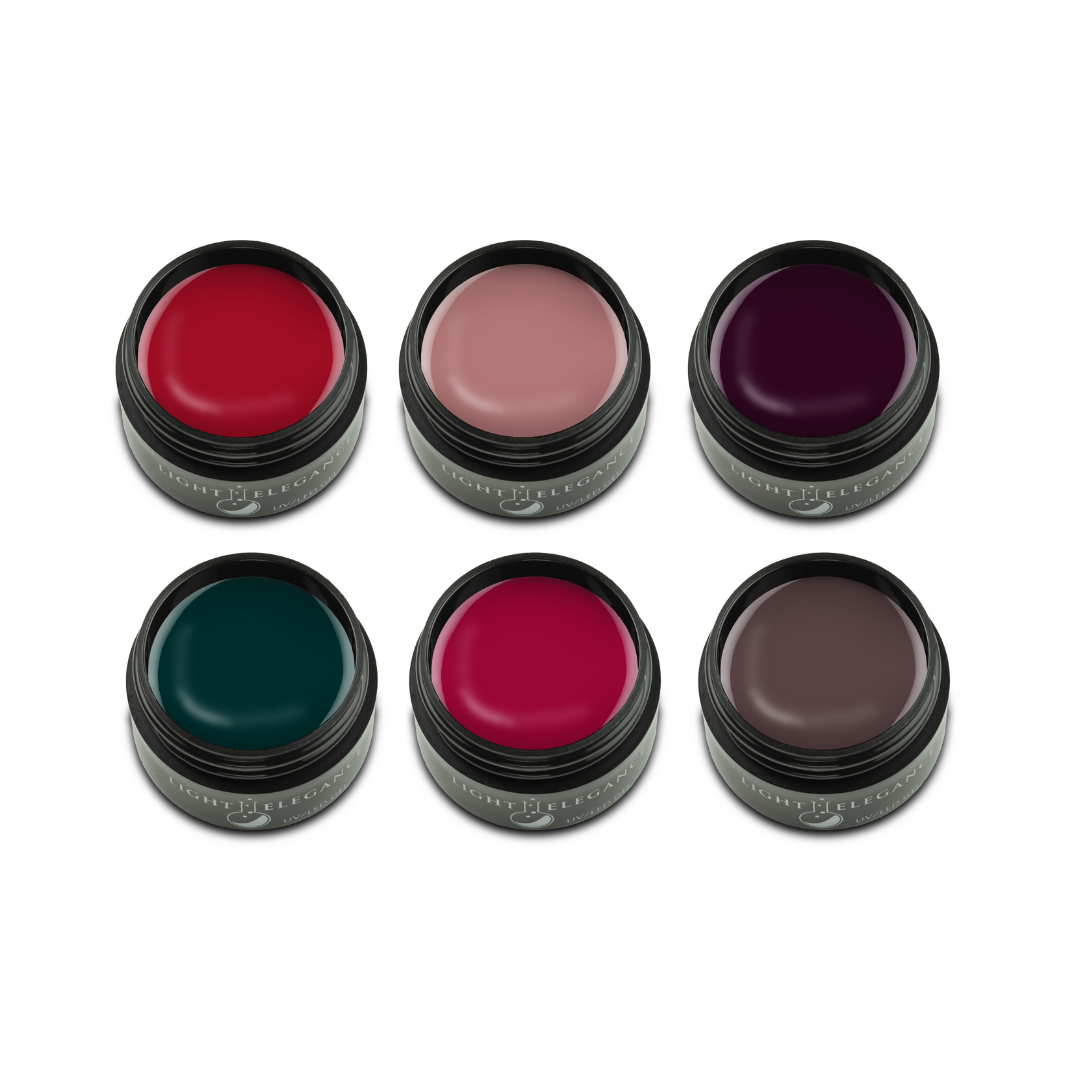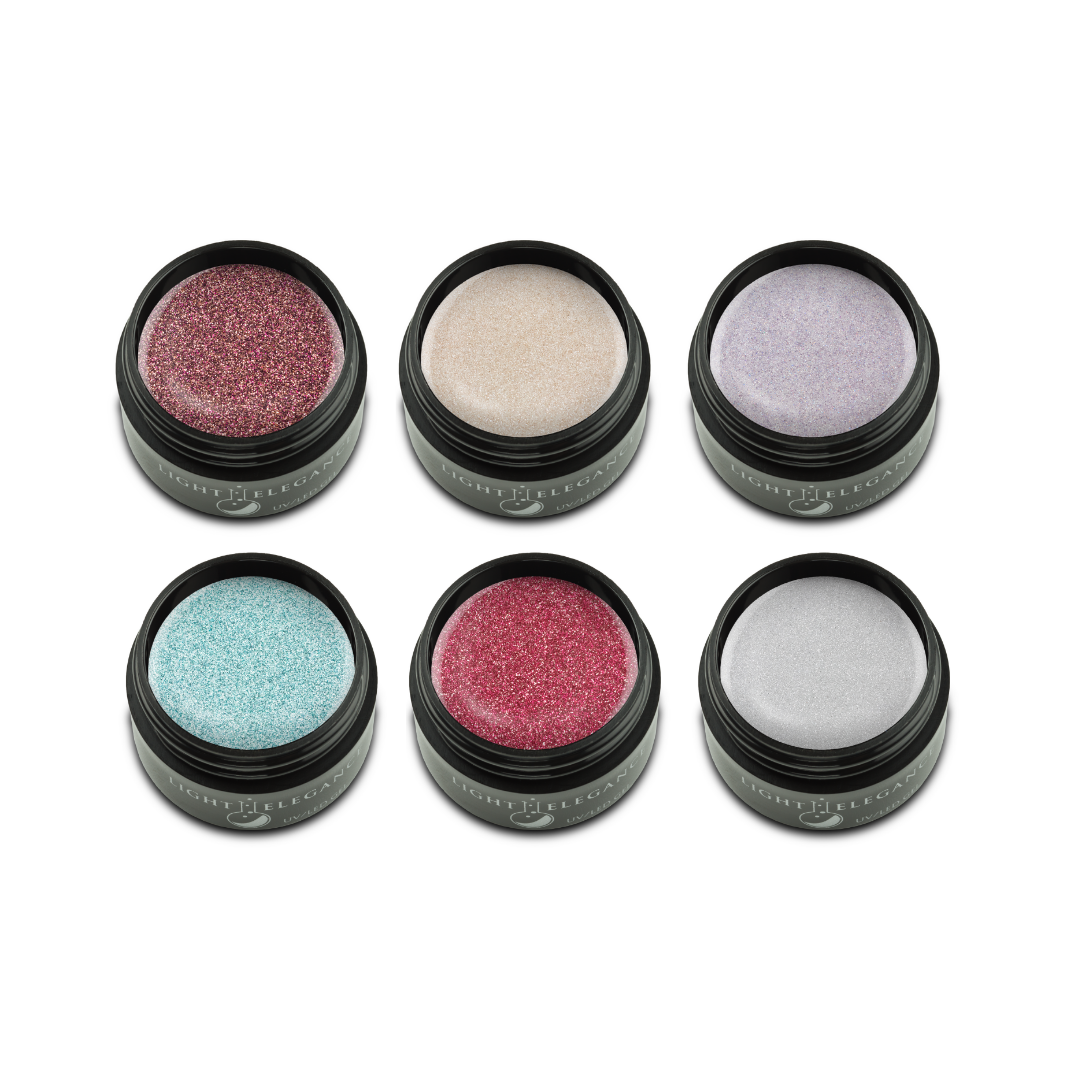 Light Elegance UV/LED Color, Glitter, and P+ Gel Polishes are 100% free of HEMA monomer, long lasting and are packed with premium frosts, shimmers and glitters. LE Glitter Gels are the best, brightest and longest-lasting on the market. Turn heads and wow clients with every set!