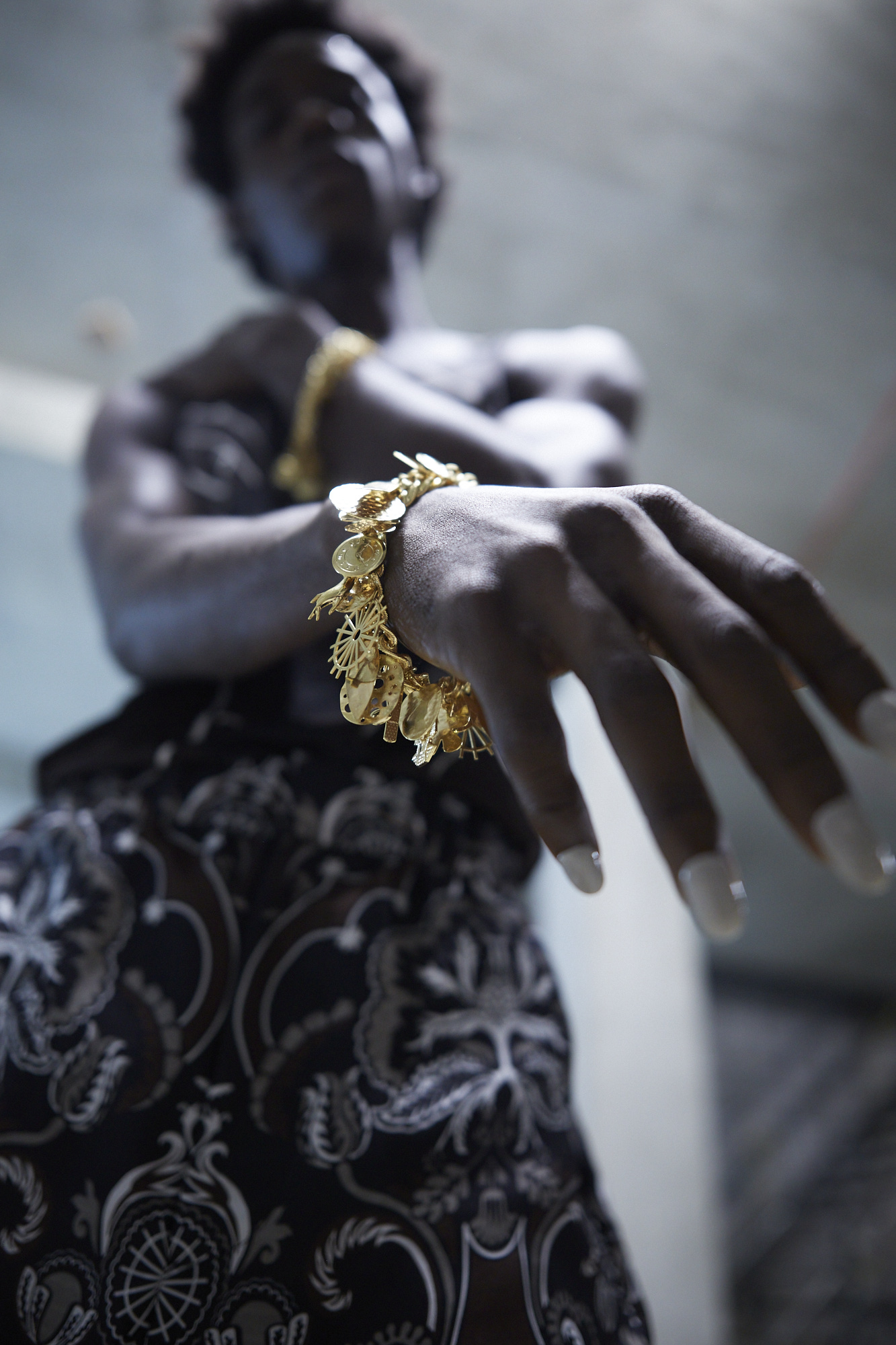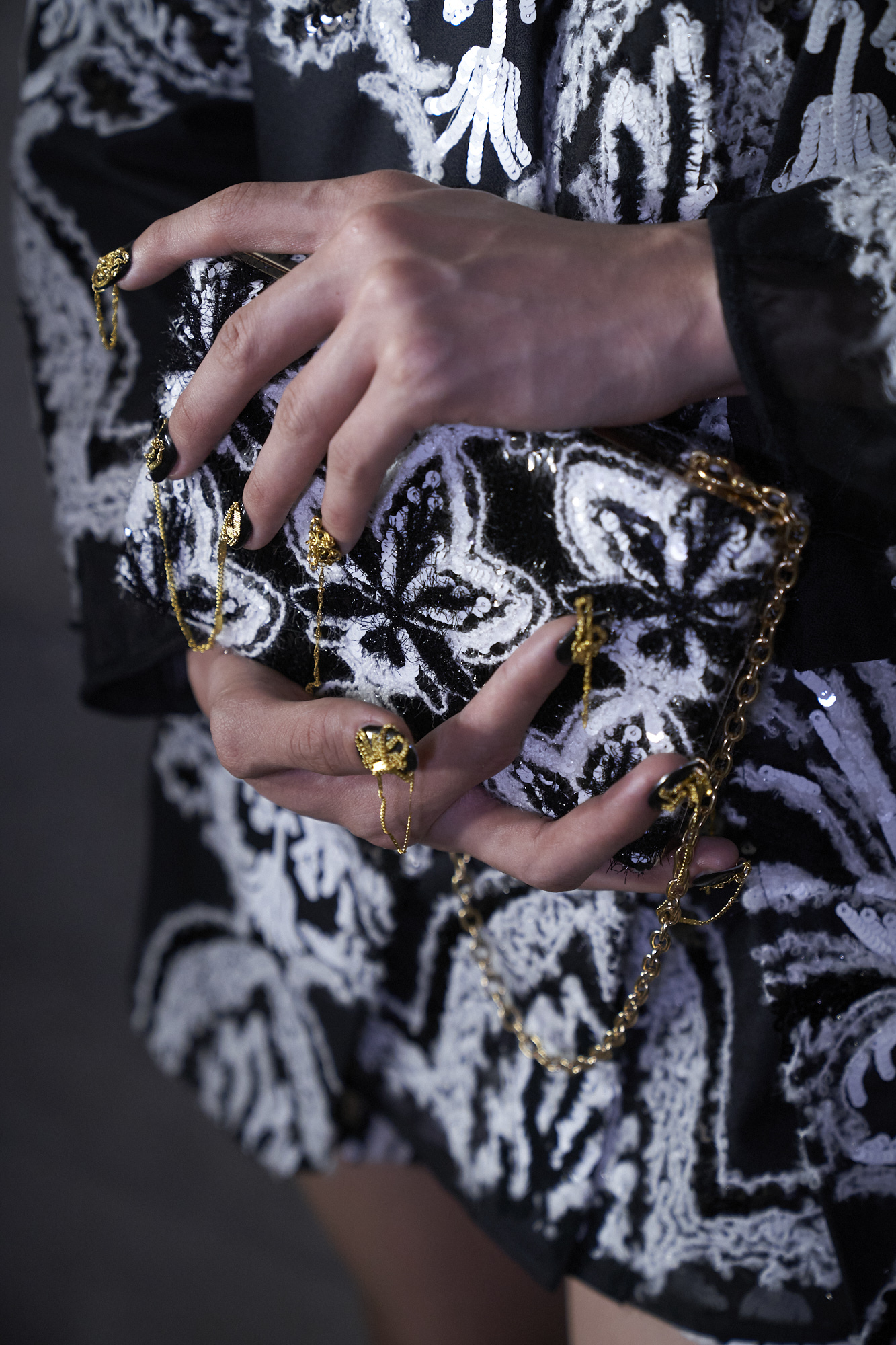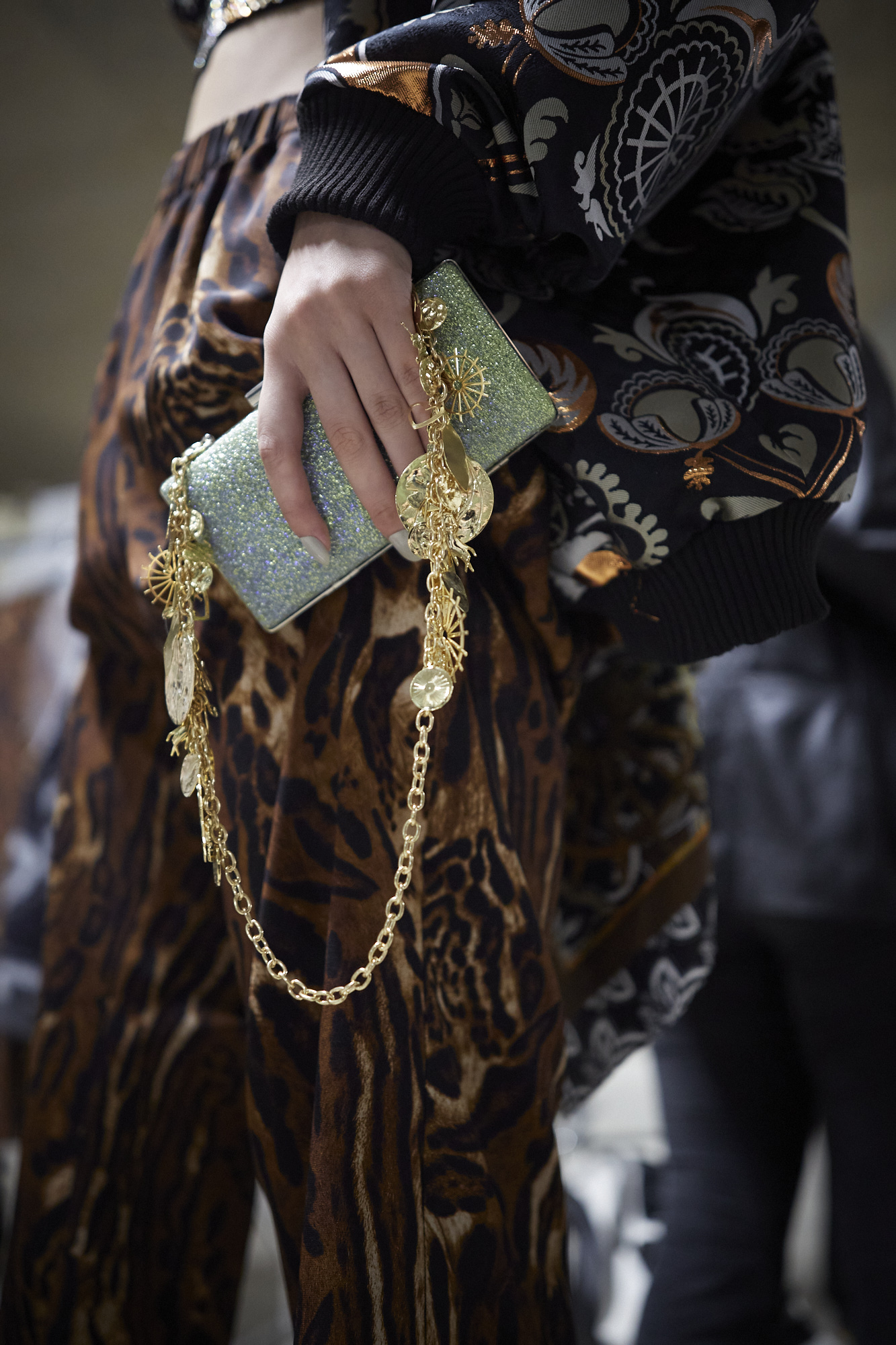 Nail Artist, Marie-Louise Coster reimagines regal opulence for Edward Crutchley SS22.
Taking inspiration from the queer culture of 1720s London, Edward Crutchley took a regal approach for his SS22 collection. Luxurious in both design and craftsmanship, he brought opulence to the present day using regal jacquard fabrics and gold brocade paired with oversized bomber jackets and sweater dresses to create a modern approach to period dressing.
To add the finishing touches to these stunning creations, Marie-Louise Coster used Light Elegance to create a touch of nail luxury.
"I chose to use Light Elegance because I love the brand and what it stands for. The knowledge, the research and the quality are second to none. I've worked with Edward Crutchley for many seasons and this season the colours were chosen to compliment the collection. I had several colours that I sent to Edward for him to choose from and these were the ones we decided on - Khakis and Cameras, Black Tie and, Road to Zanzibar." – Marie-Louise Coster, Lead Nail Tech.
Light Elegance P+ Khakis and Cameras, Black Tie and Road to Zanzibar. Also available in Light Elegance Color Gels
Some nails were kept simple with just a single colour and others were embellished with a gold chain. "When we were brainstorming, Edward said he liked the idea of some painted chains, and I had the idea of chains but using actual chains pierced into the nails with the nails being connected. Thankfully Edward loved the idea!" explains Marie-Louise.