A step-by-step guide by Darcy Olin to achieve this neon and glitter tip, nail art design!
1. Start by creating a clear extension using JimmyGel. Apply Tangerine Dream Glitter Gel along the free edge as you would a French, cure.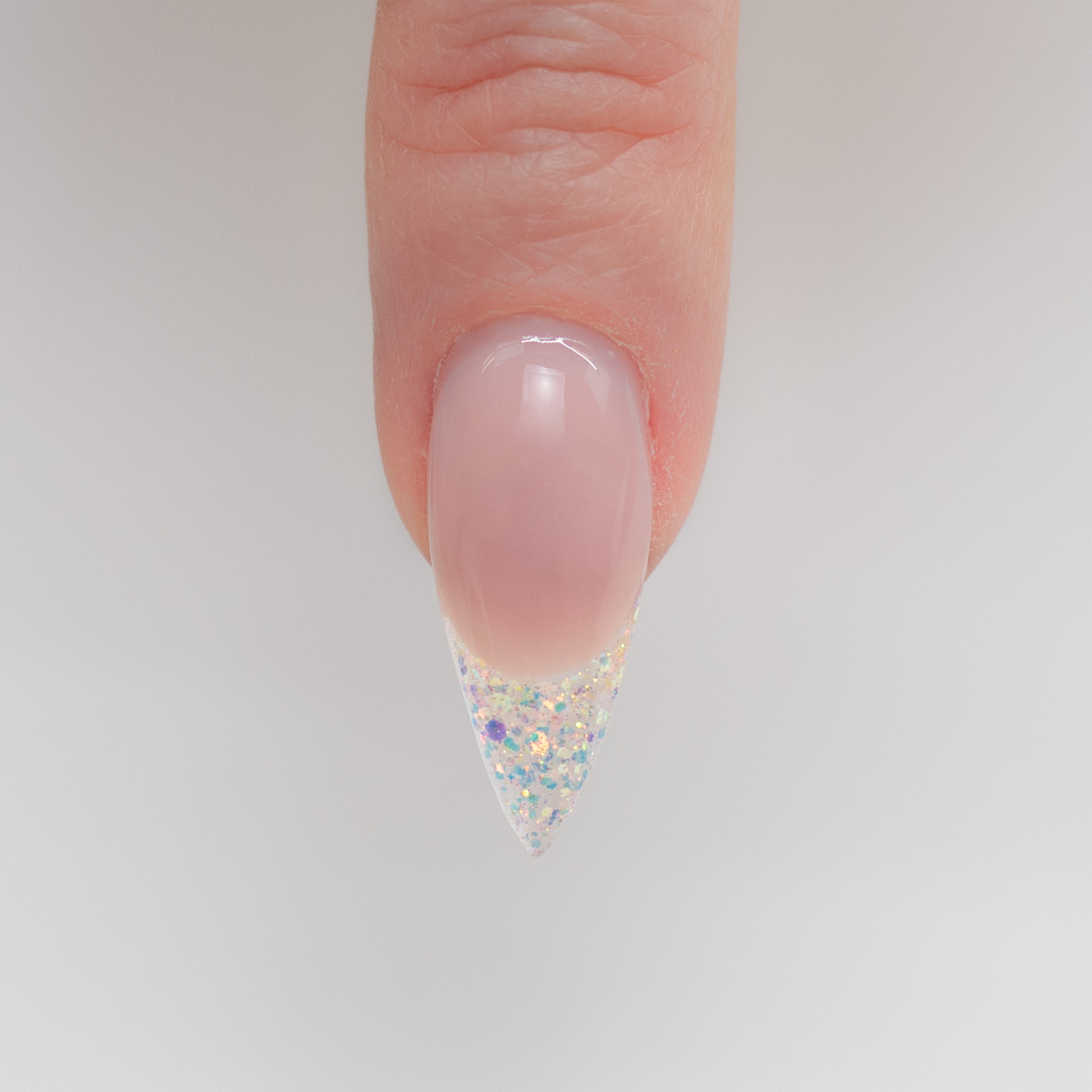 2. Using the LE Neon Pink Gel Paints and the Stripy Brush, outline the entire nail and cure.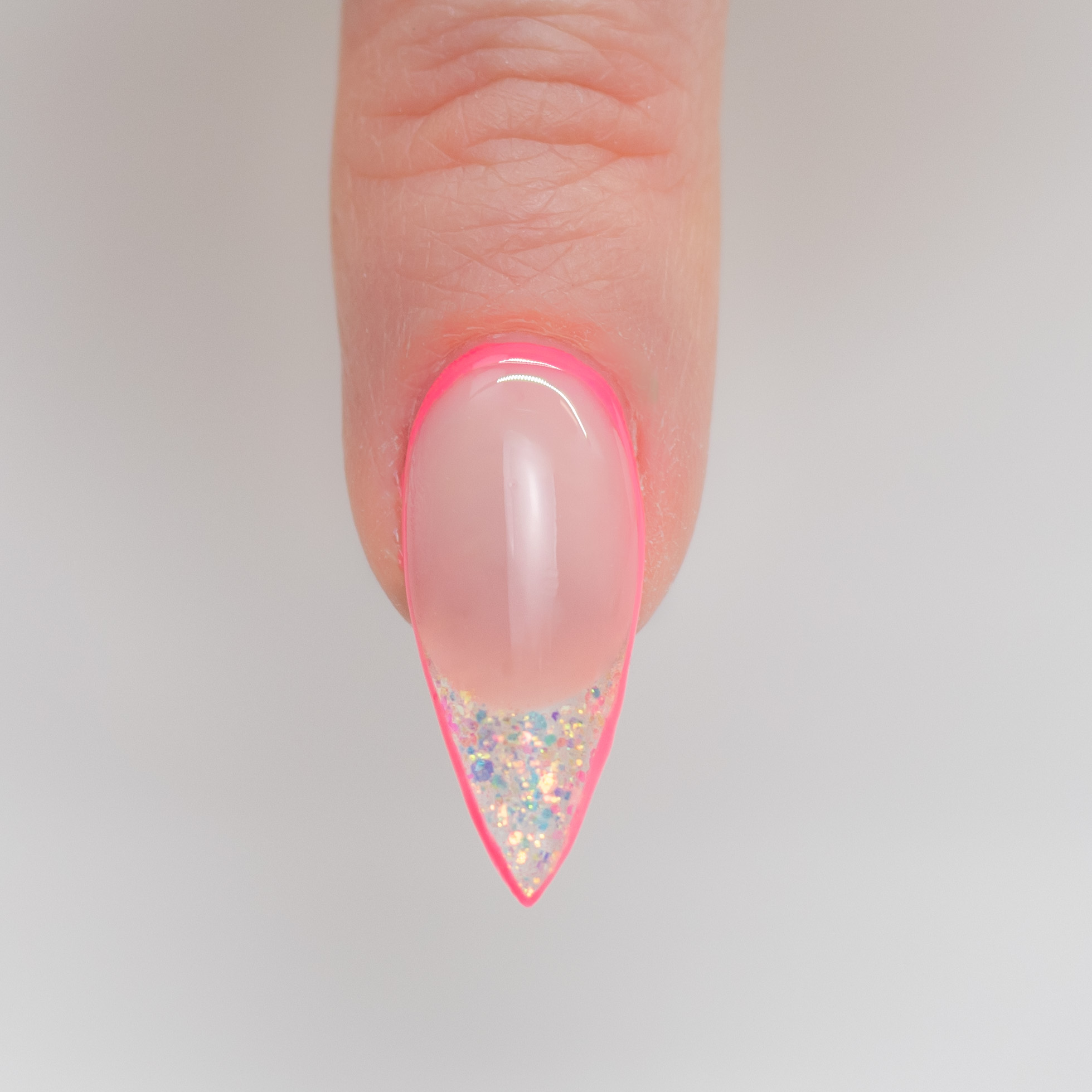 3. Using the LE White Gel Paint and the Stripy Brush, create a deep smile line and create a second line inside the pink frame at the free edge and cure.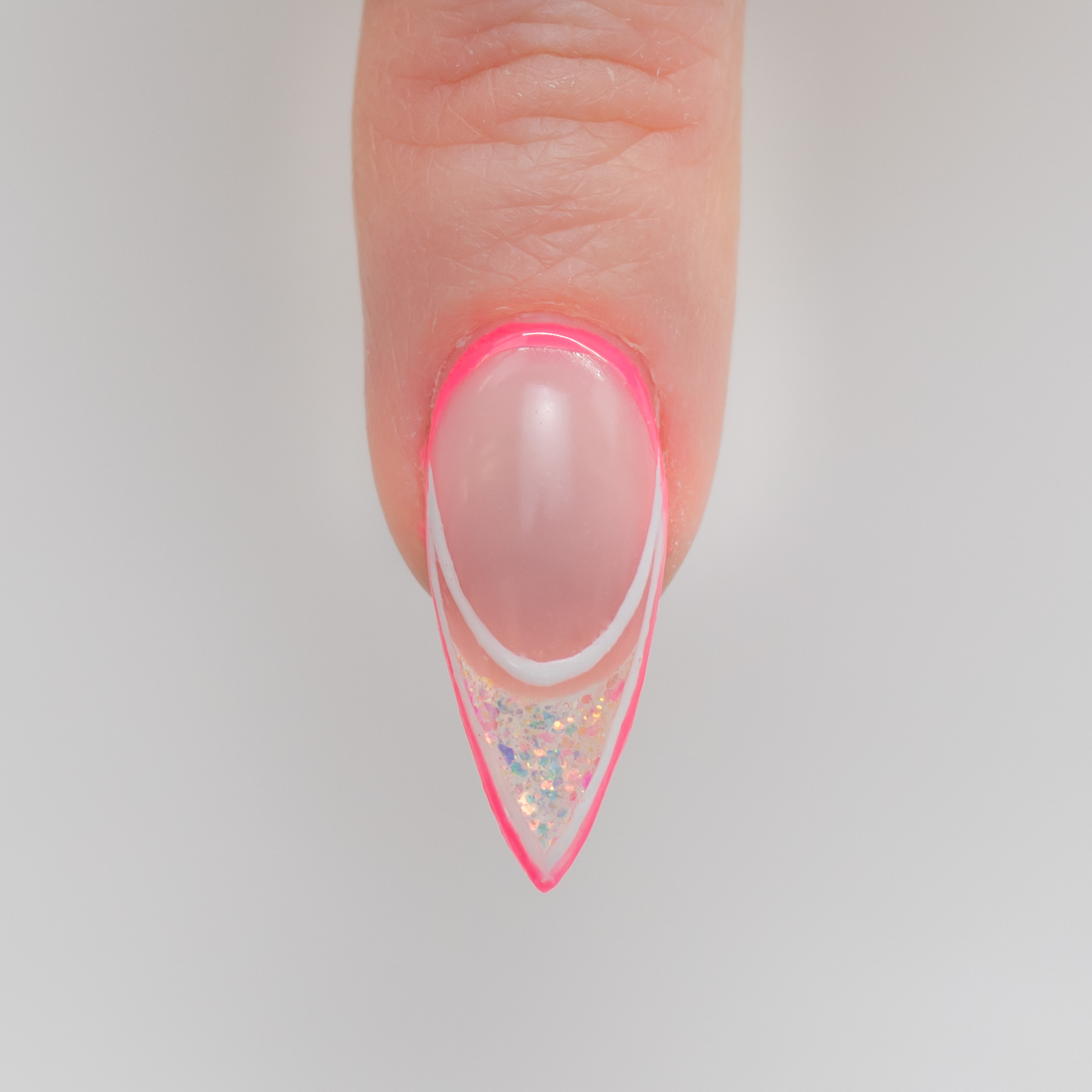 4. Outline the white smile line with two Neon Pink Gel Paint lines above and below and cure.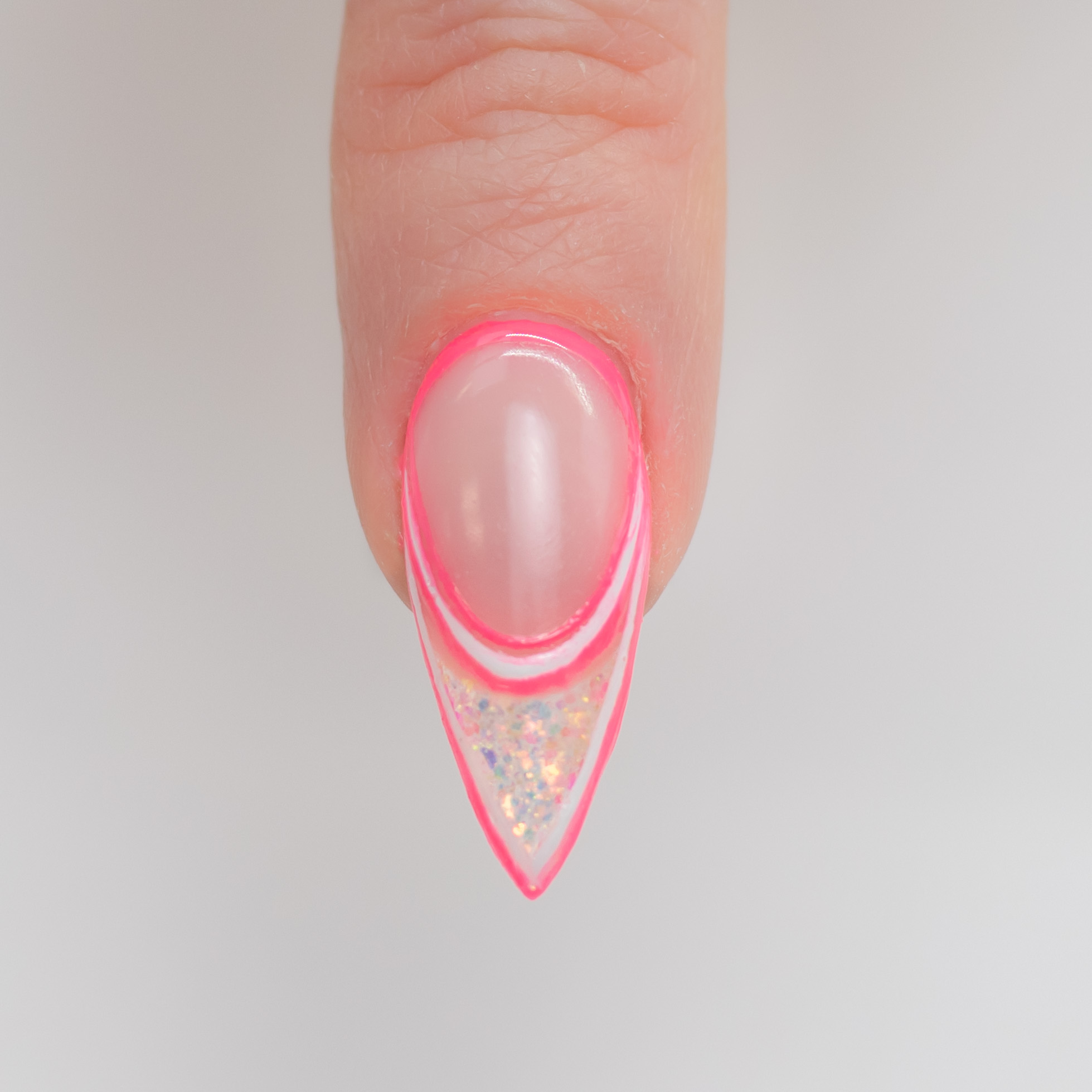 5. Using LE Neon Yellow Gel Paint and the Stripy Brush, trace over the white lines and cure.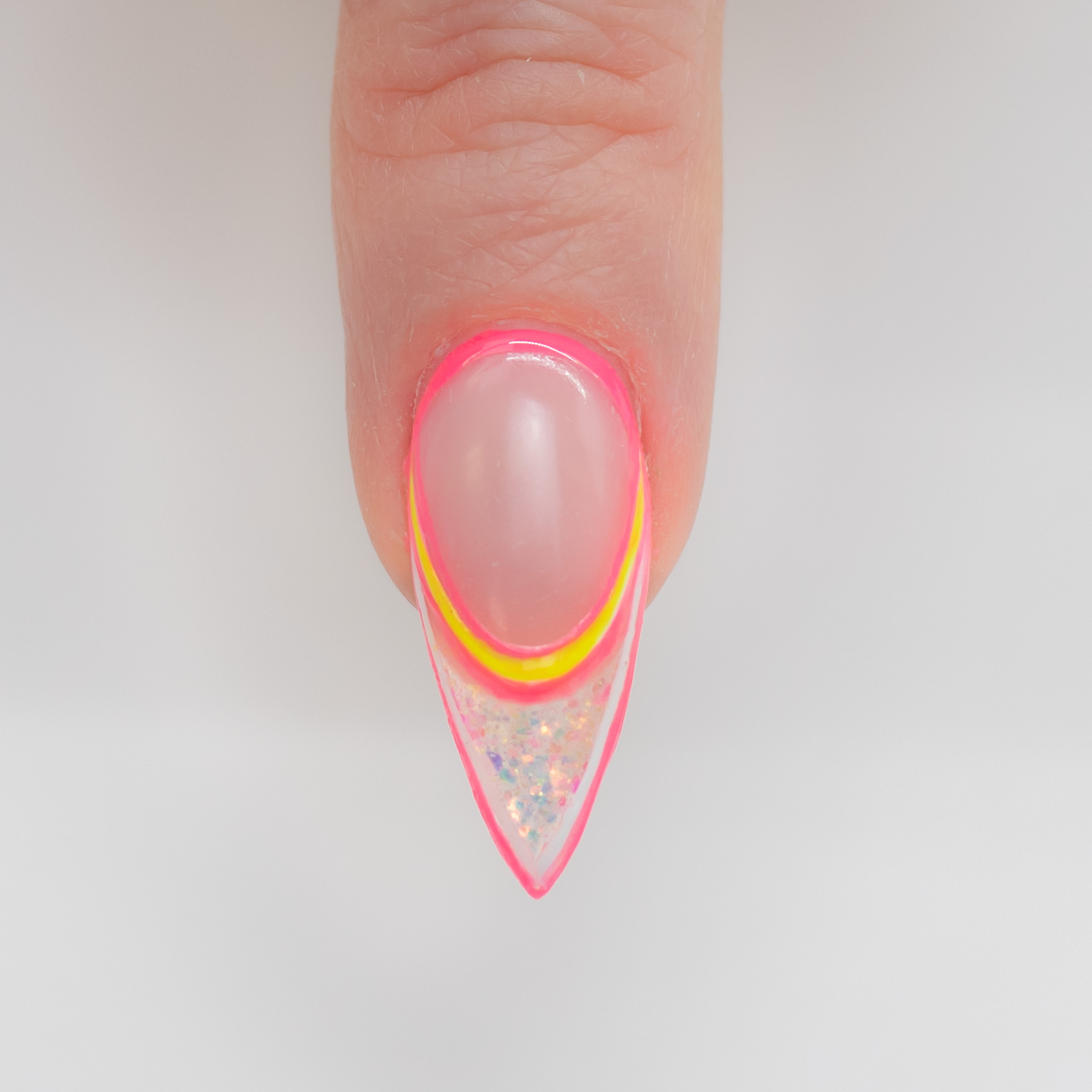 6. Apply Super Shiny Top Coat and cure for 60 seconds in the LEDdot.