CND™, a pioneer in the nail industry, is thrilled to introduce two exciting additions to their product lineup: CND™ Odorless Sculpting Liquid and six new shades of CND™ Perfect Color Sculpting Powder.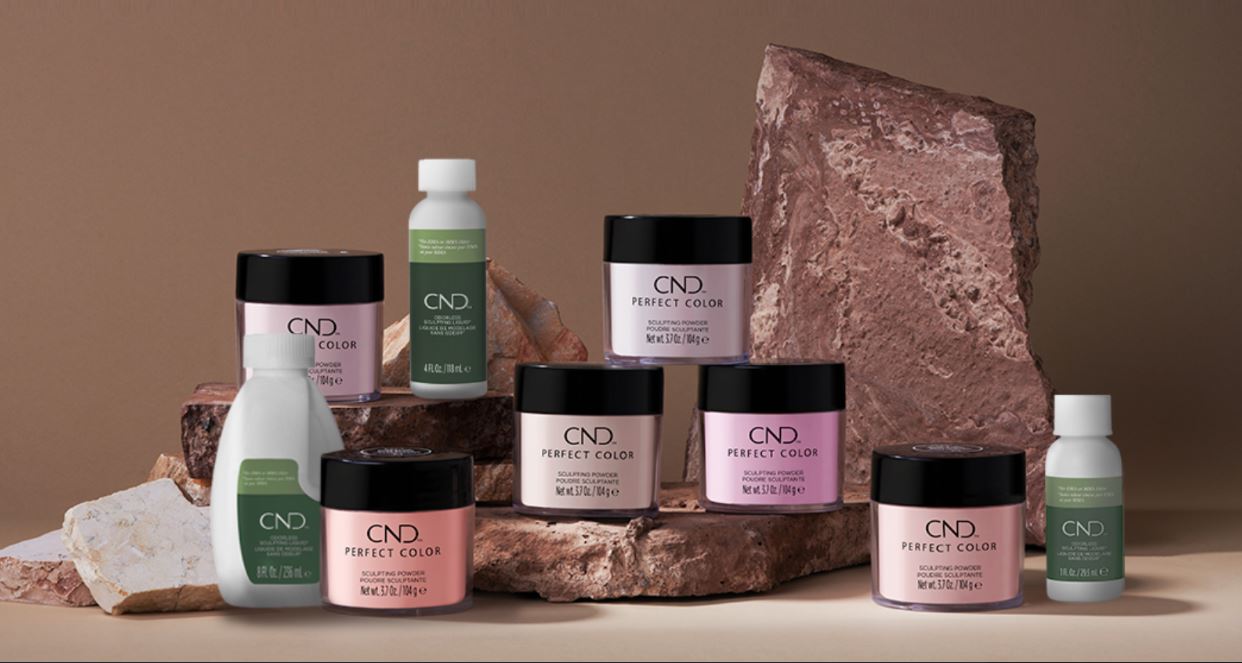 CND™ Odorless Sculpting Liquid: A Breath of Fresh Air in enhancement Services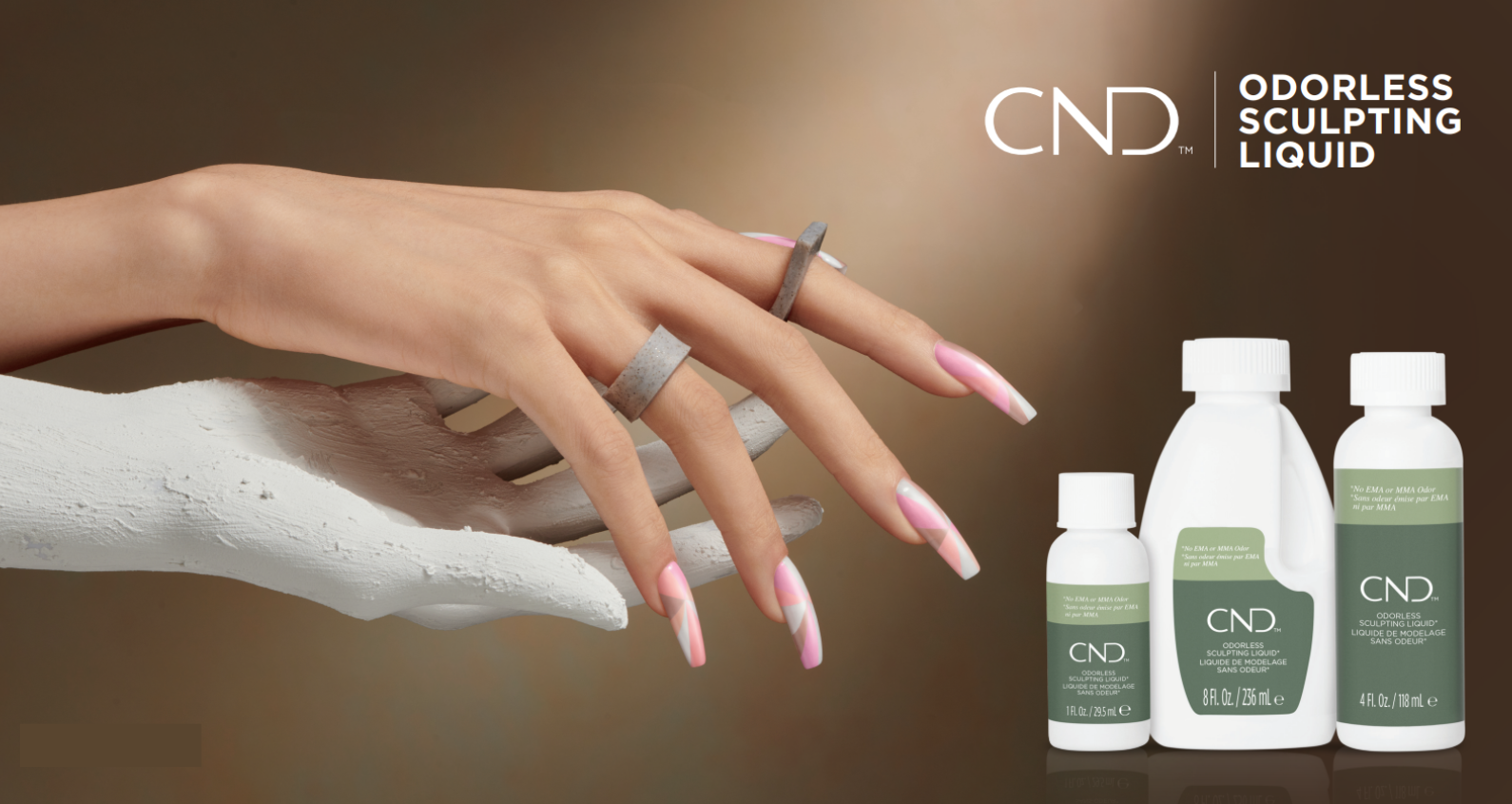 Say goodbye to unpleasant odours commonly associated with traditional 'acrylic' services. With CND™ Odorless Sculpting Liquid, nail professionals can now provide their clients with a comfortable and odour-free experience without compromising on quality or performance.
The key features and benefits of CND™ Odorless Sculpting Liquid include:
No EMA or MMA odour
HEMA free
Creates dramatic, indestructible enhancements and is perfect for lift-prone clients
Suitable for nail professionals of all experience levels: Whether you're a seasoned pro or just starting your journey in the world of nail enhancements, this product is designed to cater to your needs. With a 1 bead sculpting technique, it's easy to use and achieve beautiful results.
Equivalent set time to CND™ Retention+™ Sculpting Liquid: Nail professionals familiar with CND™ Retention+™ will appreciate the consistent set time of CND™ Odorless Sculpting Liquid, allowing for a seamless transition between products.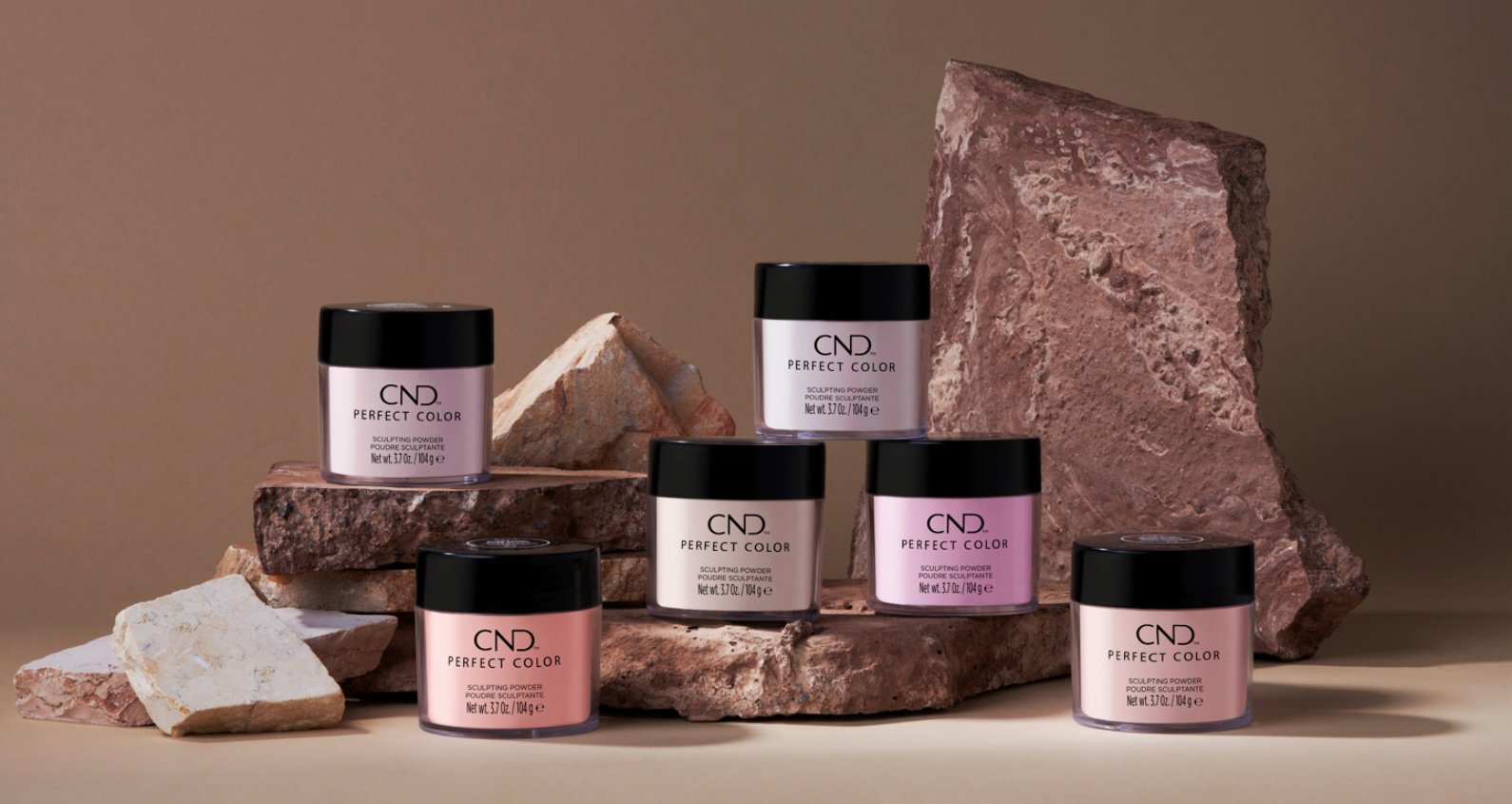 Introducing Six New Perfect Color Sculpting Powders: Customise Your Nail Enhancements
CND™ is expanding its Perfect Color Sculpting Powder line with six stunning new shades.
These powders are designed to offer endless possibilities for nail professionals to create beautifully customised nail enhancements.
The features and benefits of CND™ Perfect Color Sculpting Powders are as follows:
Easy workability: The powders hold their shape, making it effortless to build enhancements with just one bead sculpting. Nail professionals can achieve consistent, flawless results every time.
Scratch-resistant, high-shine finish
Countless colour blending options: CND™ Perfect Color Powders can be mixed together to create custom shades, allowing you to achieve the exact color you desire.
These powders work in conjunction with CND™ Retention+™ and CND™ Odorless Sculpting Liquids to ensure optimal performance and durability. Suitable for natural nail overlays and sculpting on CND™ Future Forms or CND™ Tips
LAUNCHING 05.09.23
See for yourself by joining Fee Wallace's next Tune in Tuesday - 5th September 1PM - 2PM
Discover the updated application method as Fee shows us LIVE, what she describes as the most user friendly 'acrylic' nail system OF ALL TIME!
Did you give up on Liquid & Powder acrylic in the past? Are you missing out on the opportunities this system provides? Join Fee to find out why, after all this time, thanks to CND, she's still an L&P girl.