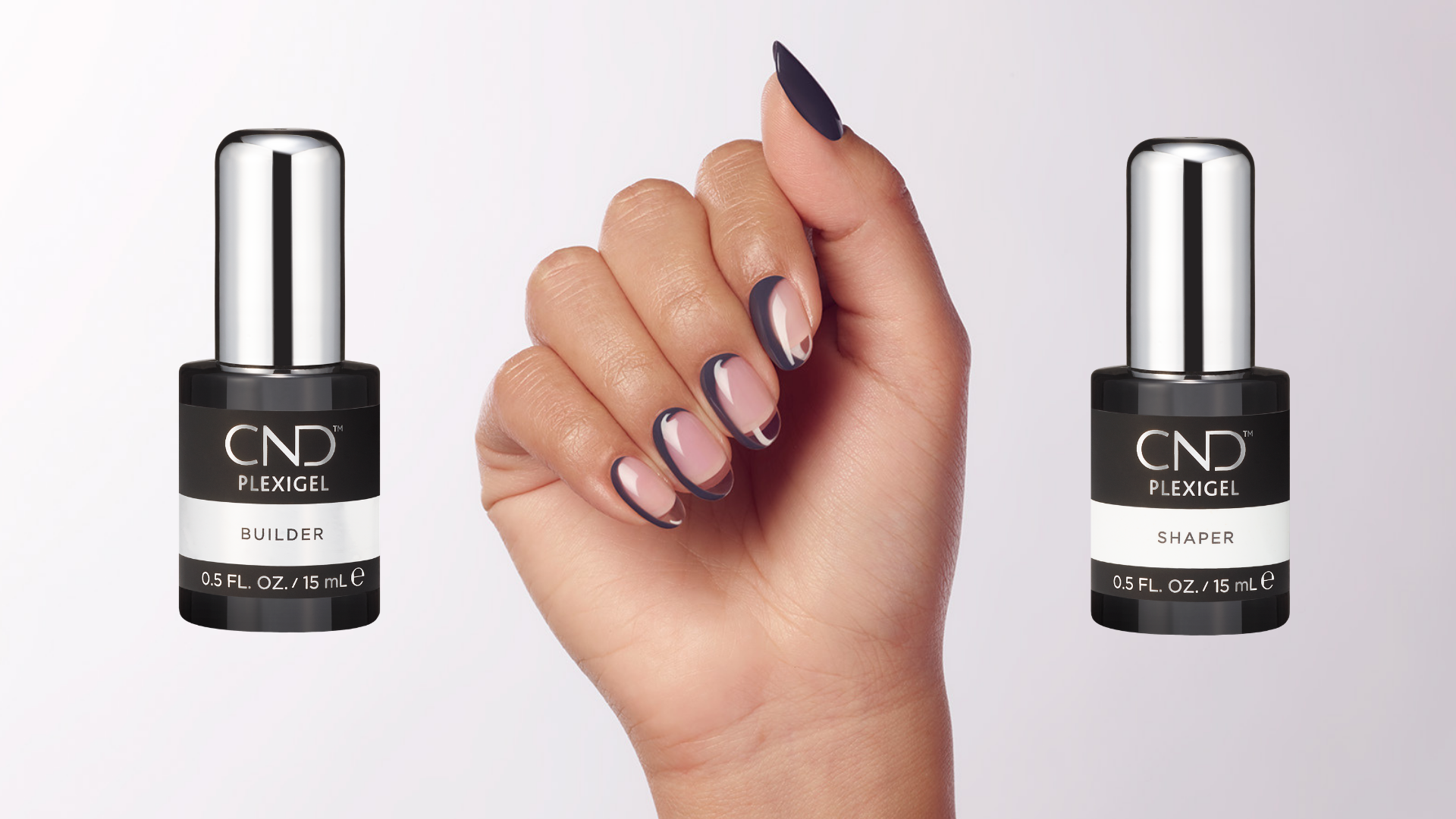 Not sure if you need to fix it, fill it, shape it or build it? Confused on if you should invest in both shaper and builder? The likelihood is, at some point you'll need both. Think of CND™ PLEXIGEL your new tool kit. You wouldn't choose between a screwdriver and a hammer, for home improvements, so why choose between Shaper and Builder for your clients requirements. Trust us, you soon won't be able to live without both....
CND™ PLEXIGEL BUILDER
What is it? A clear brush-on gel enhancement that provides strength, length, and architecture, allowing you to build out the length of a nail
What does it do? Creates strong, clear, lightweight (and when we say lightweight, we mean it) medium to long enhancements, over a tip or form for customisable length.
Builder has a self-smoothing formula allowing you to build an apex and architecture nails which require more a length transformation.
Why you need it?
Provides versatile service options for length
Thicker viscosity allows for control when building length
Self-smoothing formula for less filing
Let's see it in action

CND™ PLEXIGEL SHAPER
What is it? A crystal-clear brush-on gel enhancement that fixes strengthens for 3+ week wear.
What does it do? Fixes and repairs nails including filling in cracked nails, fixing broken or torn nails and shaping shapeless, flat nails.
Plus, enables you to build a short free edge length when sculpted on a form
Why you need it?
Provides a lightweight crystal-clear layer of protection, surface refinement, and strength to natural nails.
Perfect for a client who doesn't want too much length but needs the additional strength
Gives the professional options, to be able to provide quick fixes
Crystal clarity for nail embellishment encasement and negative space nail art.
Can be rebalanced or removed..
FILL IT – Save cracked nails with wearable patches, with shaper
FIX IT – Repair broken nails, with Shaper
SHAPE IT – Plump and shape flat nails, with Shaper
BUILD IT – Create customisable length, with Builder
Still need a little guidance on how CND™ PLEXIGEL can work for you? Why not book into one of our FREE 'Introduction to CND™ PLEXIGEL Education Webinars, with global CND™ Global Educator Nataliya Al-Ta'ai HERE