Posted by Sweet Squared on 19th Nov 2020

We know you and we know how excited you all get when anything NEW lands. Although we are back in lockdown, our new Christmas products have landed so we are sharing with you today along a dose of inspiration. Plus, discover how our Shop Local campaign HERE and how retailing can support your business during lockdown and beyond…First up, everyone's favourite CND™ Christmas Baubles.
This year, the Christmas crackers come in 6 variations from the CND™ cocktail Couture collection. They include one colour and FREE Topcoat. Meaning you make a 66% margin, around £10 profit per bauble if sold at the RRP of £14.95 | €15.95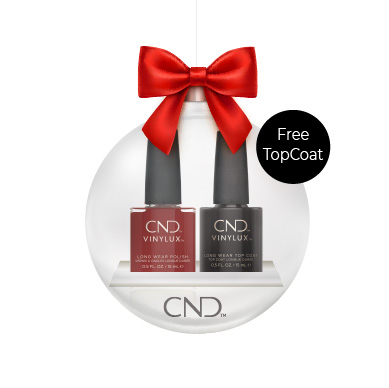 The festive season can take its toll on our client's hands and nails, from wrapping presents and battling with the Sellotape, to baking that all-important Christmas pudding, so why not give the gift of a CND™ Duo boxes
The CND™ Detox Duo features RescueRXX™ to repair damaged and brittle nails back to optimum health and the multi award-winning SolarOil™ to quench the nail's thirst. It's the ideal gift for those with nails in need of a little New Year TLC
RRP £29.95 | €31.95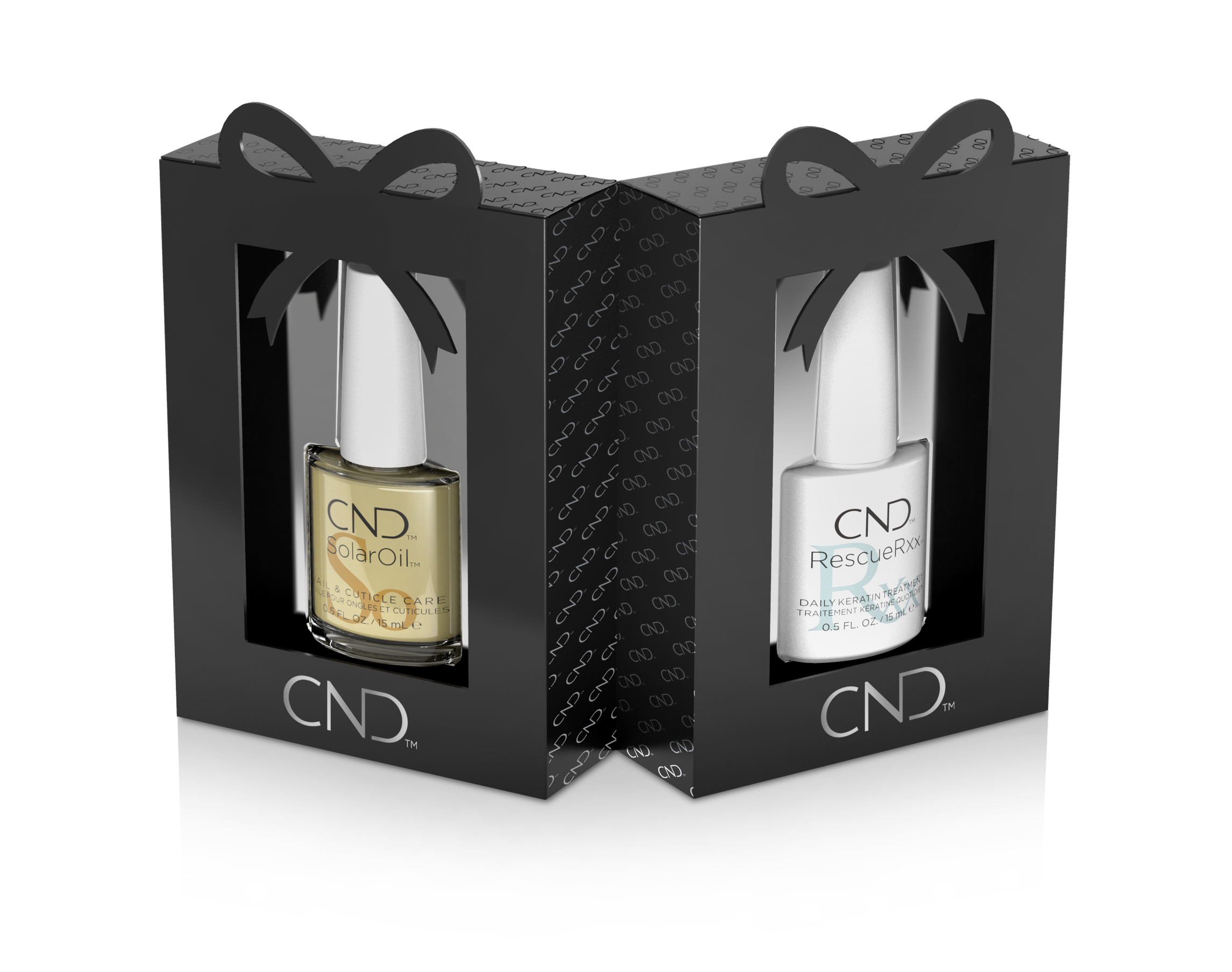 The CND™ Exfoliation Duo includes Cuticle Eraser to banish cuticle, prevent cuticle build up and moisturise the surrounding skin. Finish with a sweeping of the award-winning SolarOil™ to keep the skin soft and sweet all through the colder months. This little duo is sure to maintain optimum nail health on the lead up to the festive period.
RRP £20.95 |€22.95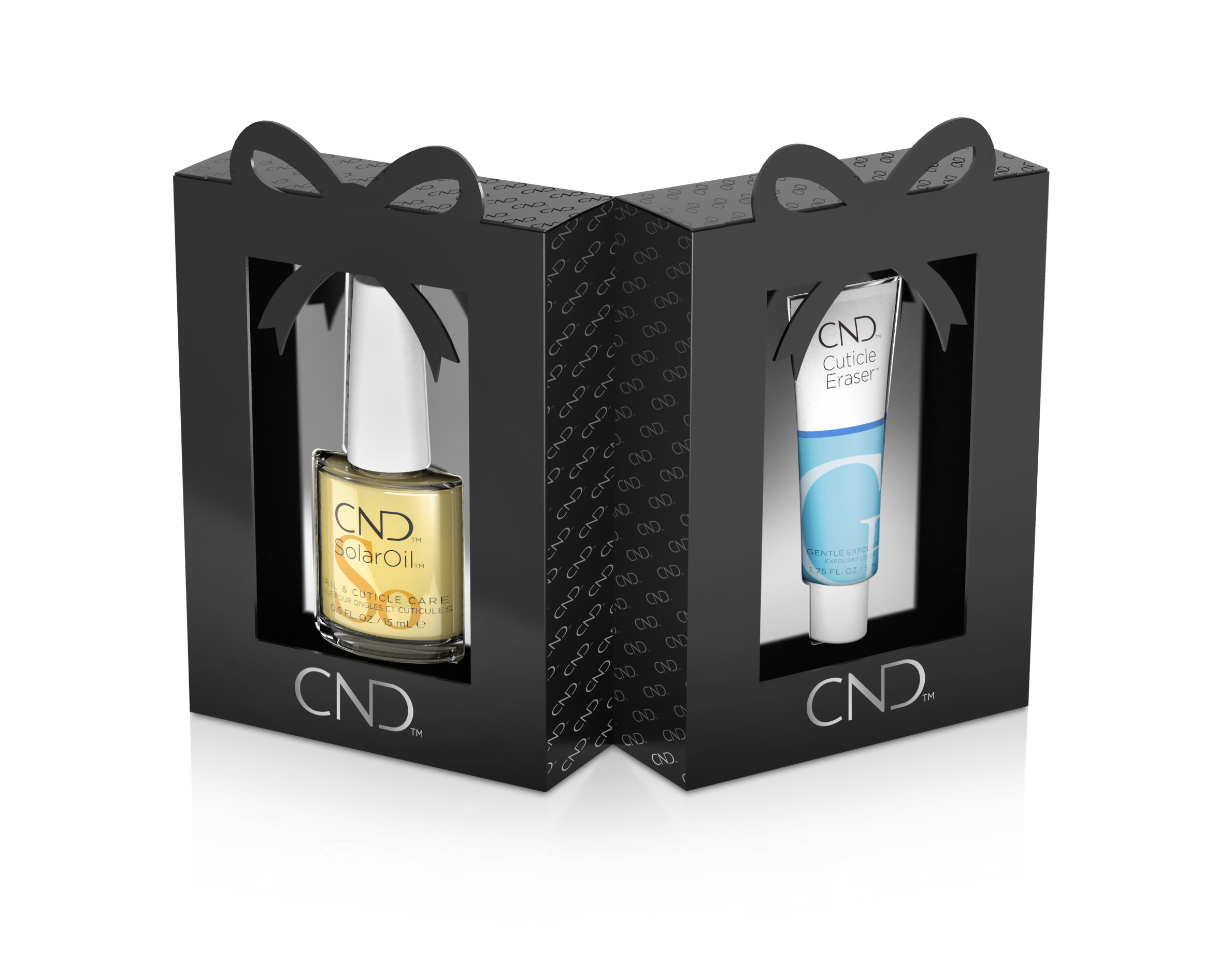 Introducing the CND™ pillow box, available in two variation. Firstly, Hydrating Holiday Kit which contains everything your clients need to treat themselves to an at-home pamper this festive season. Use the CND™ Kanga File to shape nails, then add some essential moisture with a dash of SolarOil™ and a little squeeze of the Scentsations™ Mango and Coconut Lotion. This mini dose of hand heaven is perfect to retail to your clients as a cute stocking filler and help them with their Christmas shopping this year.
RRP £10.95 | €12.45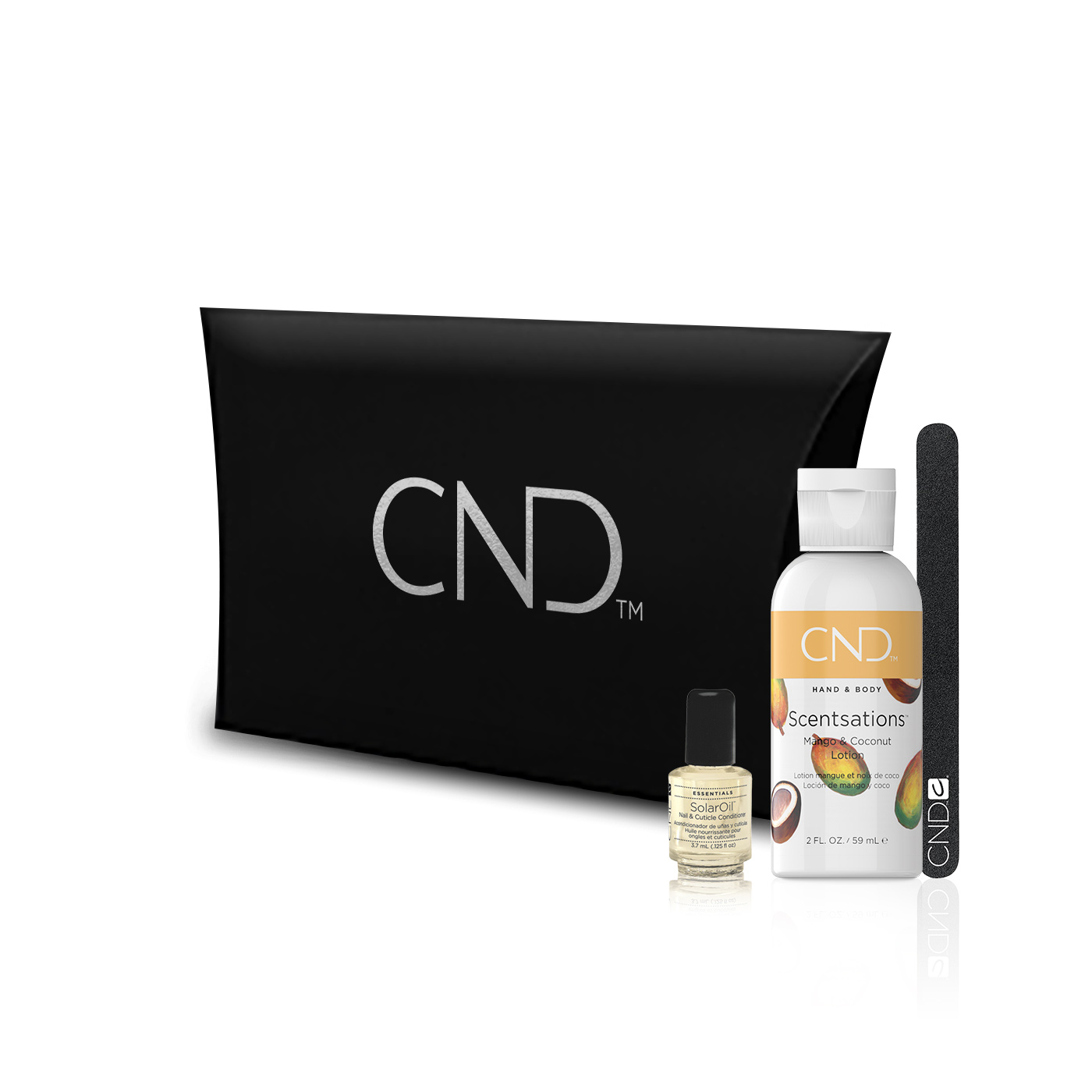 This festive season swap the reds for pinks with the CND™ Vinylux™ Colour Kit. Clients can adorn their nails with deep Berry Boudoir or nail a slick natural manicure with Romantique. For a cheeky pink that will make everyone wink, Nude Knickers is the way to go. Encourage clients to use each shade on its own or combine the three for a bespoke look that will turn heads this winter. Also featuring the best-selling Long Wear Top Coat, this is the perfect gift for any natural nail addict!
RRP: £29.95 |€32.85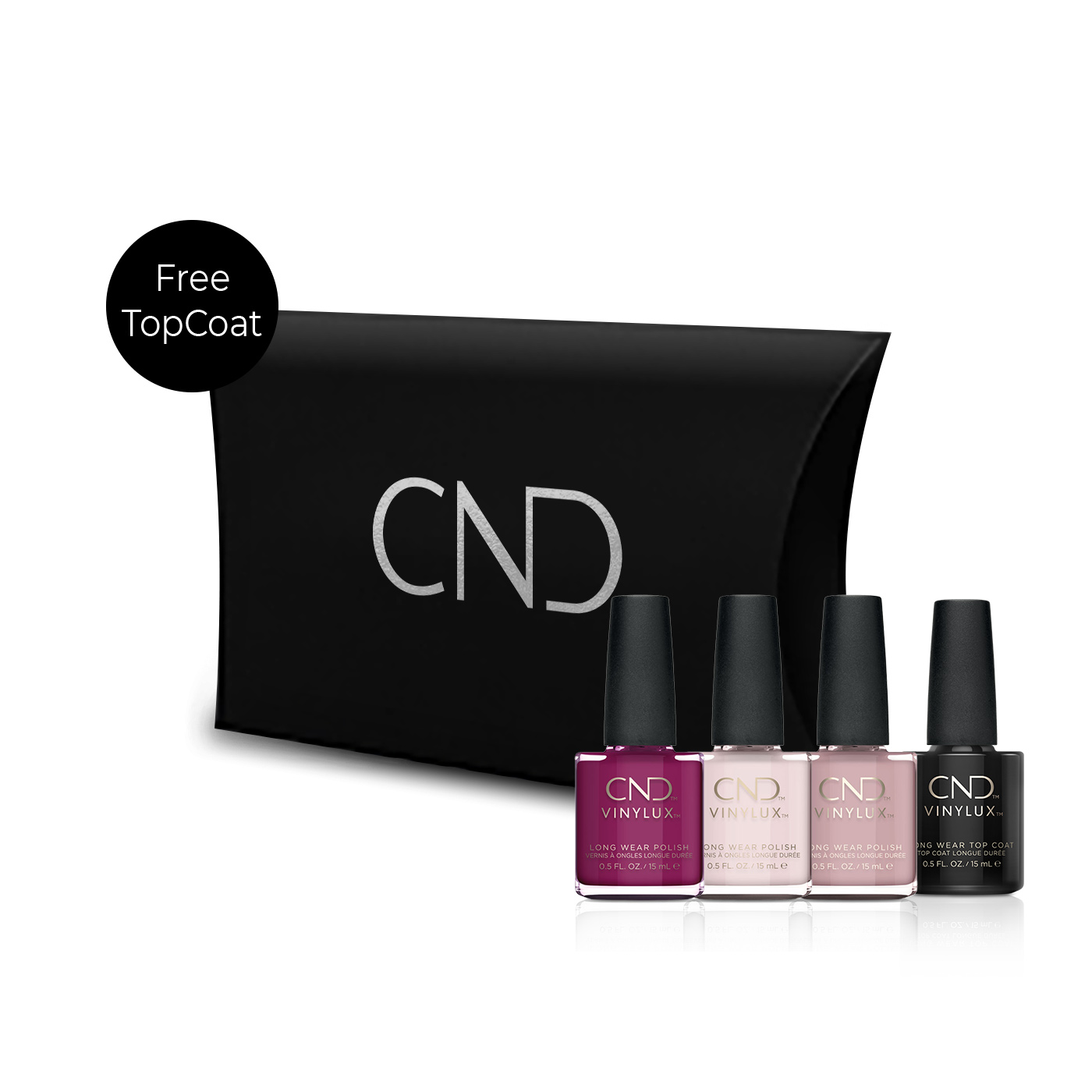 Avoid that Christmas cracker disappointment this season with CND™'s Limited-Edition Christmas Crackers complete with mini Vinylux™ polishes to adorn your nails in the most on-trend shades. Brighten up the darker mornings with the Wild Earth hues or embrace a deeper tone with the Treasured Moments collection. Each cracker contains three mini shades plus a mini version of the best-selling Vinylux™ Long-Wear Top Coat so you're clients will have everything they need to create a beautiful at-home mani. These cute crackers are ideal to retail to your clients, with gorgeous packaging that oozes luxury!
RRP £19.95 |€21.95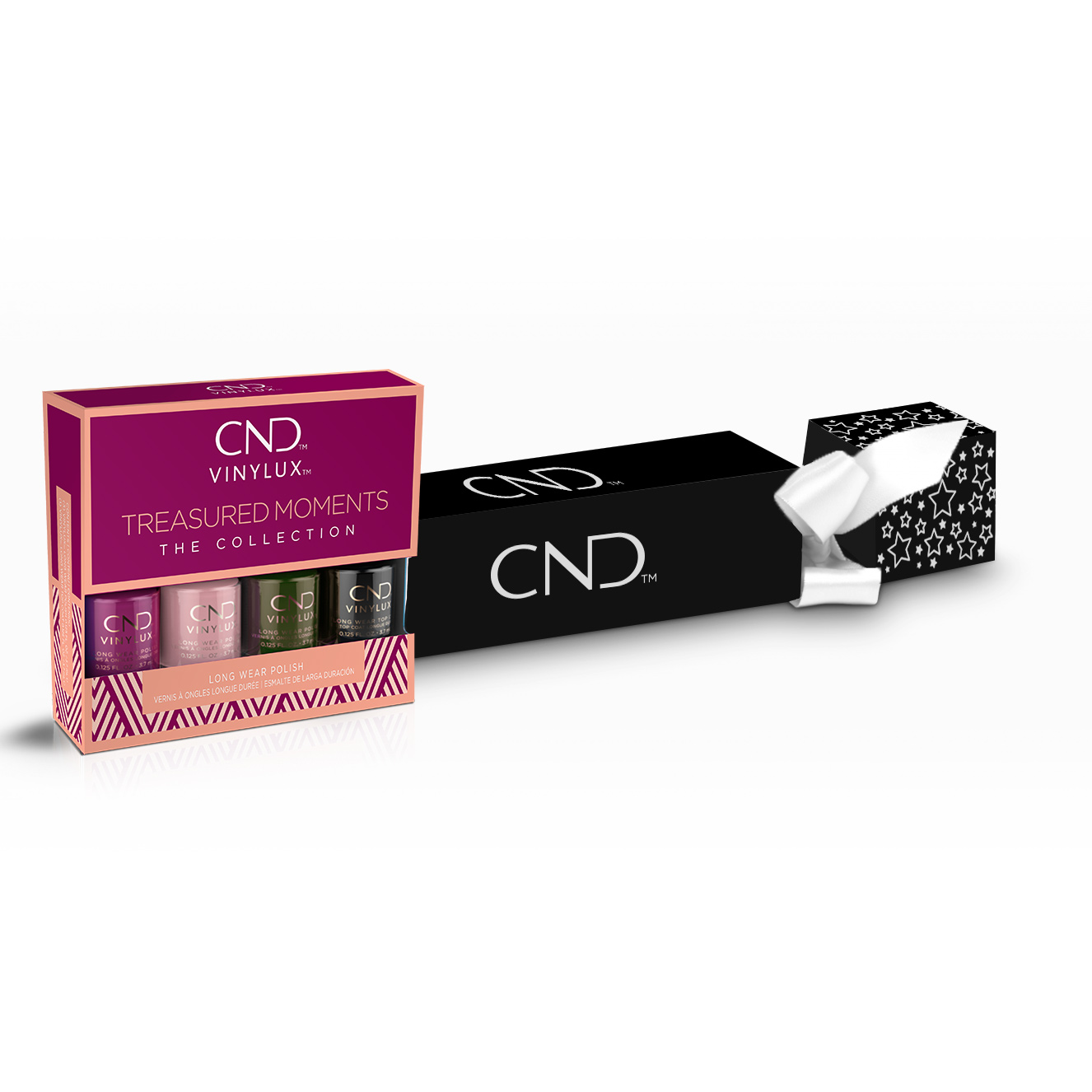 Slow down and take some self-care this season, with Light Elegance Q+LU natural spa line. Designed to nourish and hydrate, Q+LU is the perfect retail item for your clients at-home spa experience.
KEY BENEFITSOF Q+LU
Designed to nourish and hydrate hands and feet, two areas which are the most vulnerable to dryness.
Made with mint, lavender, basil and tee tree oils, which contain antifungal and anti-inflammatory properties to strengthen nails and relieve tired muscles.
Designed to be used as an all-in-one manicure and pedicure system with each product complementing the last.
Customers can purchase the products at retail price for an at-home spa experience, maximising retail potential for the professional.
Purchase either of the Light Elegance Kits and receive 20% off, plus 4 mini Q+LU travel sized samples, for a limited time only.
Q+LU Bamboo lotion and polish duo
Q&Lu Spa Essentials Bamboo Polish is a 2-in-1 product. An effective exfoliating scrub for hands, arms, feet and legs that can be used as a mask to alleviate tension and draw out toxins with a cooling effect. Q&Lu Spa Essentials Bamboo Polish contains natural bamboo, volcanic ash, along with lavender and tea tree essential oils to eliminate dry skin, increase circulation and soften skin.
Q&Lu Spa Essentials Bamboo Lotion is a hydrating hand, foot and body moisturizer. Shea butter, grape seed oil, sunflower oil and bamboo extract allows for a relaxing massage without a greasy feeling. A proprietary blend of essential oils are fresh and calming for both men and women.
RRP: £39.95 |€43.95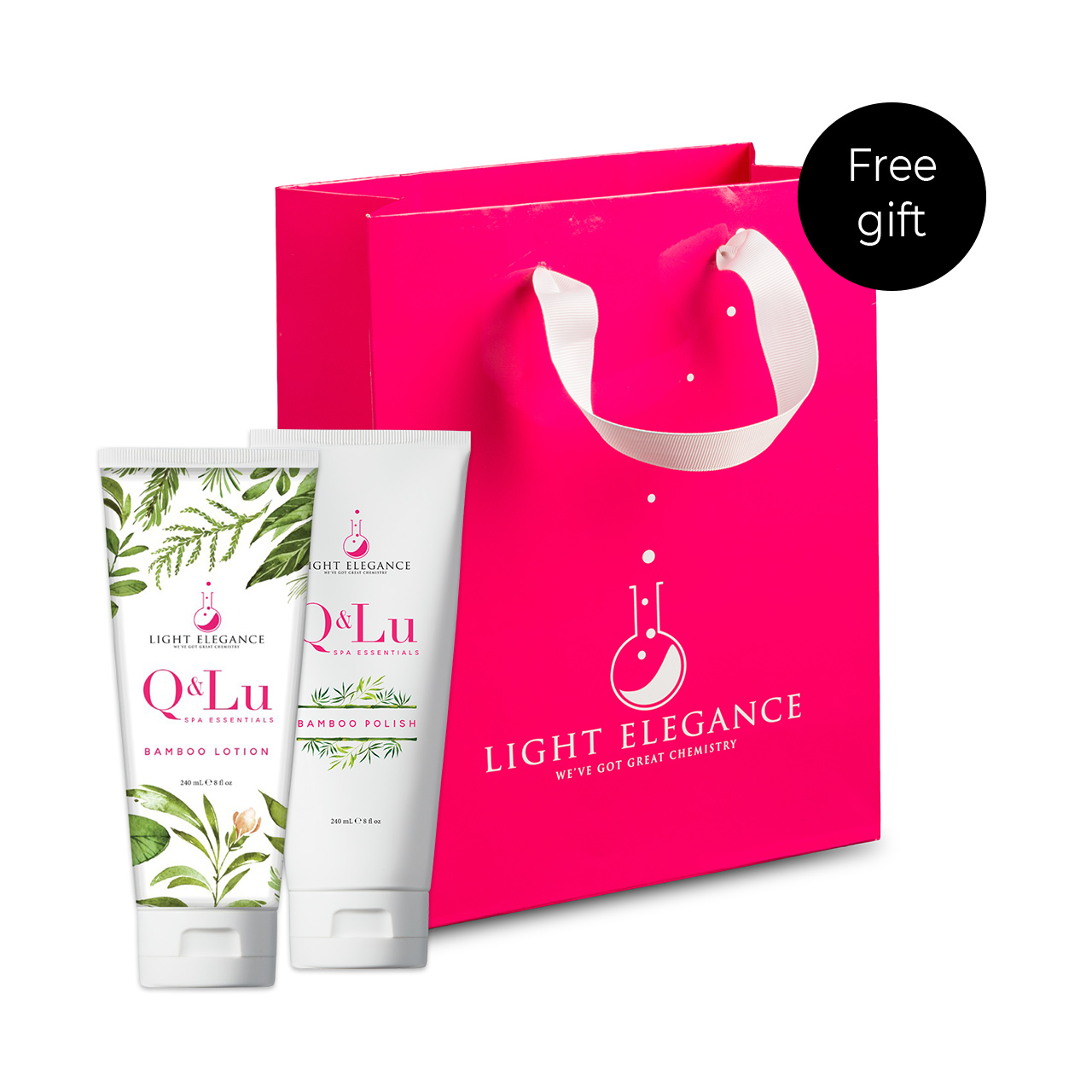 Q+LU Salt Soak and Oil Duo
Q&Lu Spa Essentials Salt Soak is an ultra-fine and lightly fragranced salt to soften cuticles and calluses. This luxurious soak has a gentle foaming action and contains Dead Sea Salt, Epsom Salt and essential oils of lavender, peppermint, spearmint and sage to nourish skin.
Q&Lu Spa Essentials Spa Oil is a proprietary blend of natural and essential oils for massaging hands and feet. Contains grape seed oil, sunflower oil, vitamin E and essential oils of mint, basil and lavender to relieve tension, ease sore muscles and uplift the spirit. Apply alone or in combination with Q&Lu Bamboo Lotion for the perfect amount of slip and hydration
RRP: £49.95 |€54.95
Discover more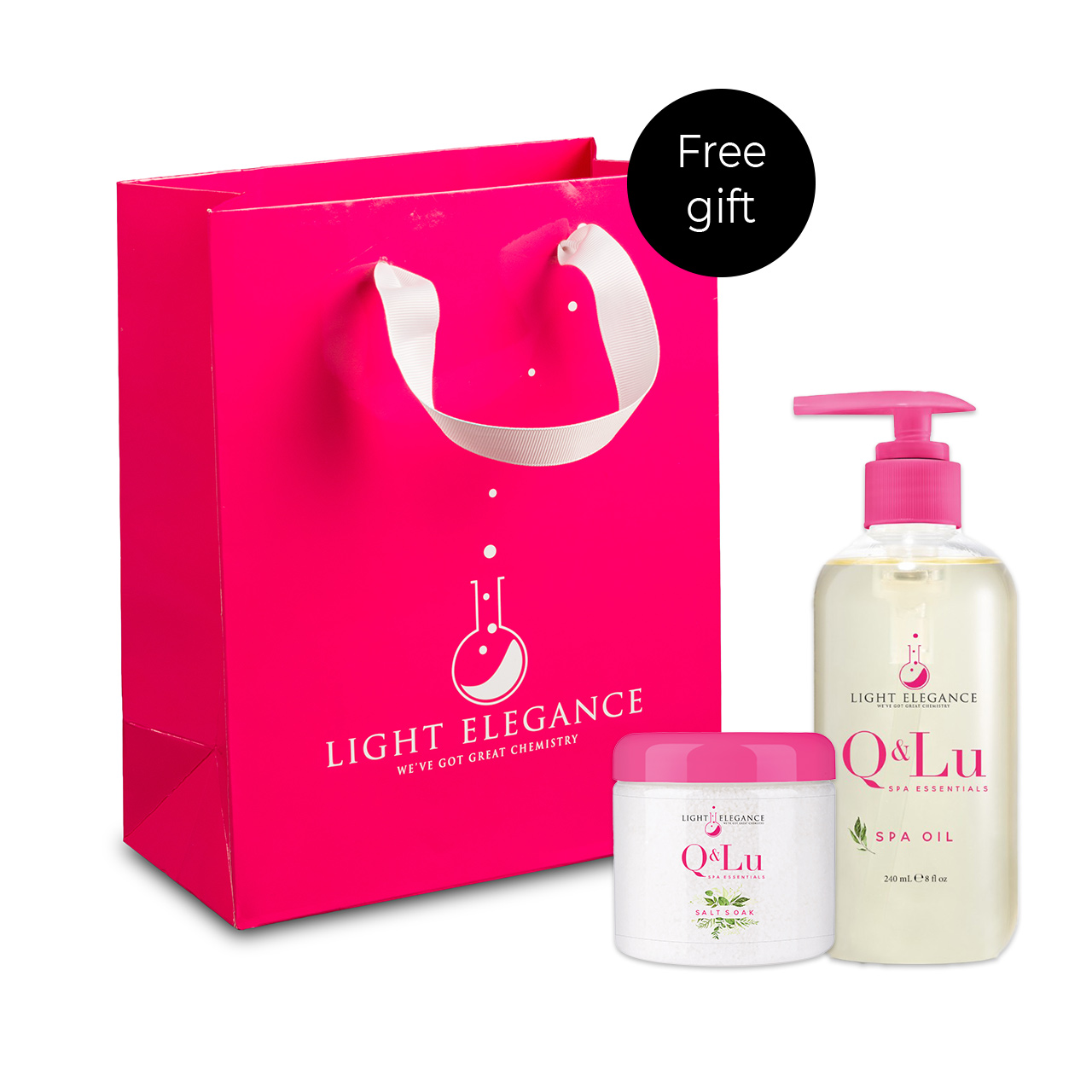 Don't forget to check out all of our retail products in our Shop local guide HERE
If you're looking for more information or images, you can download them from our Christmas DROPBOX HERE. and all of our CND Cocktail Couture collection can be downloaded from DROPBOX HERE. Alternatively, contact us on [email protected] and we'd be happy to support you with any additional images or copy requirements
Love & Respect
Sweet Squared x