Posted by Sophie Grafton on 30th Nov 2020
Introducing Education with Emma, a brand-new education initiative aimed at providing the hair professional with advice, tips, tricks and best of all… brand secrets. Education with Emma is brought to you by none other than the wonderful Emma Taylor, Sweet Squared Hair Education Manager!
Okay, so if you love SACHAJUAN as much as we do here at Sweet Squared, you won't want to miss this blog to discover and learn about the full range!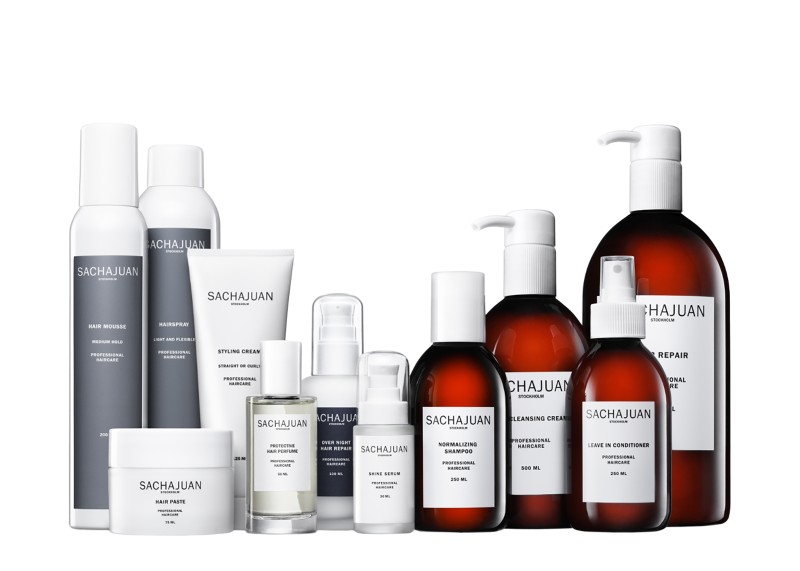 SACHAJUAN is Swedish Simplicity. The brand was developed by Sacha Mitic and Juan Rosenlind, two amazing Swedish hair stylists. Both Sacha and Juan were using mediocre products on shoots; products that felt sticky, heavy and just generally didn't perform as they wanted. So... they decided to create their own! Thinking of the hair as a fabric, all the products in the SACHAJUAN range are designed to help support YOU, the professional, in manipulating that fabric.
The SACHAJUAN philosophy combines 'style with substance and form with function'. We turn to nature for ingredients, using two fresh water algae: 'Chondrus Crispus' and 'Rhodophycea'. One works externally and the other internally, providing structured hair which is strong, flexible and nourished.
"One of the things I absolutely love about the range is the aesthetically pleasing design... not to mention it looks great in any bathroom! It's very unisex; The bottles were designed from an old fashioned medicine bottle and I just think they look absolutely fabulous." - Emma Taylor, Sweet Squared Hair Education Manager
MEET THE SHAMPOO AND CONDITIONERS
Normal Shampoo & Conditioner provide a daily cleanse for normal hair that doesn't have any targeted problems. Safe to use on the whole family and is going to add bounce and shine giving you beautiful healthy looking hair.
Normalising Shampoo & Conditioner contain Climbazole, Piroctone Olamine to balance the oils in the hair and scalp. These products are particularly great for teenagers or anyone who suffers from an overly oily scalp.
Scalp Shampoo & Conditioner for scalps that are really sore and tender or perhaps suffering from scalp issues such as psoriasis or dandruff. Infused with rosemary and lavender to soothe the scalp. The conditioner is also safe to use on the scalp too.
Ocean Mist Volumising Shampoo & Conditioner both contain vegetable protein designed to strengthen the hair. These products are particularly great for finer hair to add texture and body. The conditioner, especially, will help to provide that plumpness and volume that those with fine hair so often struggle to achieve.
Thickening Shampoo & Conditioner have the added benefits of heat and UV protection, providing smooth volume to the hair. This is ideal for medium to coarser textured hair.
Hair Cleansing Cream is an innovative formula to provide nourishment to the hair. It's completely sulphate-free, so you will not get a lava with product. Amazing for clients with delicate, dry and de-moisturised hair.
Curl Shampoo & Conditioner contain wheat proteins to strengthen the hair. Great for naturally curly and wavy hair, as well as helping to align the strands of hair to get that gorgeous, bouncy curl. Curly hair tends to split more because it wraps around the other hairs, causing split ends. This product duo will help to temporarily seal those split ends.
Moisturising Shampoo & Conditioner is enriched with Argan Oil to nourish the hair, as well as help smooth and hydrate. These are ideal for chemically treated hair e.g. highlighted, pre lightened or balayage, as both products will help restore the lipids in the hair.
Intensive Repair Shampoo & Conditioner is for hair that really needs some TLC e.g. chemically damaged, heat damaged and more. Both products contains UV protection so are ideal to use whilst on holiday.
Colour Protect Shampoo & Conditioner are gentle on the hair due to the low acidity cleansers within these products. Ideal for brunettes and red heads to provide longevity from and prevent colour fade.
Silver Shampoo & Conditioner will help cool any brassiness in the the hair. Both products are blue-based so the longer you leave them on, the more deposit you are going to get. The shampoo is slightly stronger than the conditioner so we recommend to use once a week.
Anti Pollution Shampoo & Conditioner are going to protect your hair from environmental pollution and gently exfoliate to create a protective barrier. This protective barrier reduces metal and mineral build-up from hard water. These products create a beautiful smoothing effect on the hair, perfect for anyone who lives in the city or in heavily polluted areas.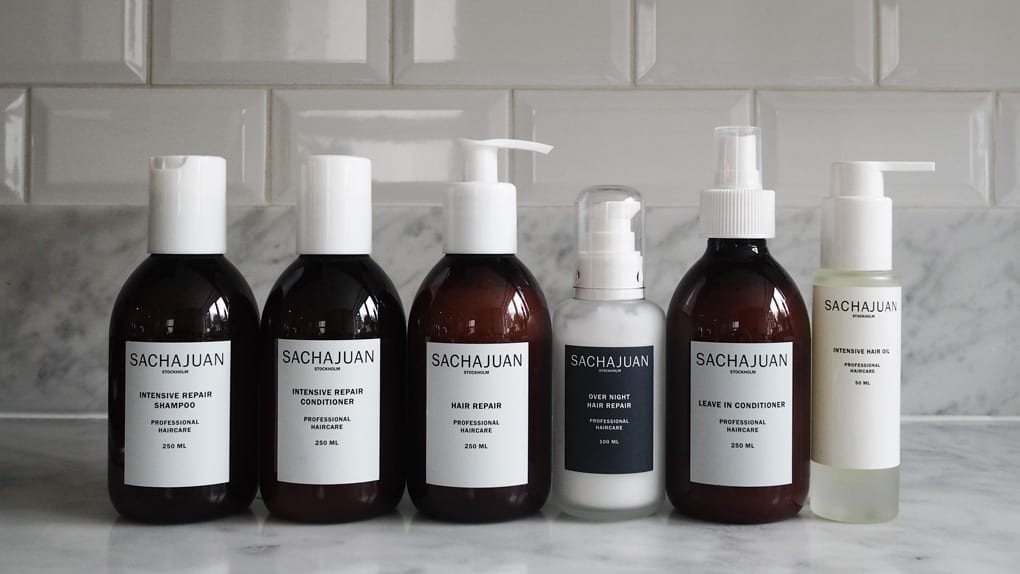 TREATMENT LINE
These products are perfect for helping to target specific problems.
Hair Repair supports cell regeneration, resulting in optimum health for the scalp. It is going to be great for hair that is needing a bit of TLC as it reduces frizz to give manageable silky soft hair.
Curl Treatment will smooth and nourish the hair with wheat protein, temporarily sealing any split ends in the hair and making curly hair more manageable.
Over Night Hair Repair is a gel-based product with the highest concentration of Ocean Silk Technology in the whole range... yet it feels completely invisible in the hair! Apply this product before bed and when you wake up you will have the most amazing, conditioned and flexible hair.
Intensive Hair Oil is a leave-in treatment, is enriched with buckthorn oil, rosemary and sunflower oil. You don't need a lot of this product. Simply add to the mid-lengths and ends and any hair that is really dehydrated is going to really benefit from this.
Leave In Conditioner is an amazing weightless de-tangler. Spray through towel dried hair to nourish and condition weightlessly. It is safe to use on all hair types such as textured hair, fine hair and thick hair. It is also great to use as a cutting lotion.
Shine Serum is going to give your hair that fabulous intensive shine and smooth the hair down to give a lasting effect. You can use this in shampooed, towel-dried hair, as well as finishing in dry hair.
Hair In the Sun and Hair After The Sun are going provide UV protection for the hair. When we go in the sun, we immediately protect our skin with sunscreen and we almost always forget to protect our hair. Hair In The Sun will be used in the sun and then Hair After The Sun can be applied often washing your hair that evening.
Protective Hair Perfume neutralises any odor in the hair. It will moisturise and makes your hair feel silky soft and smooth... not to mention it has the gorgeous SACHAJUAN fragrance.
Scalp Treatment helps to soothe irritated scalps and work to eliminate any soreness. Hair Control Treatment supports hair loss to give your hair a healthy foundation to grow from, as well as improving circulation.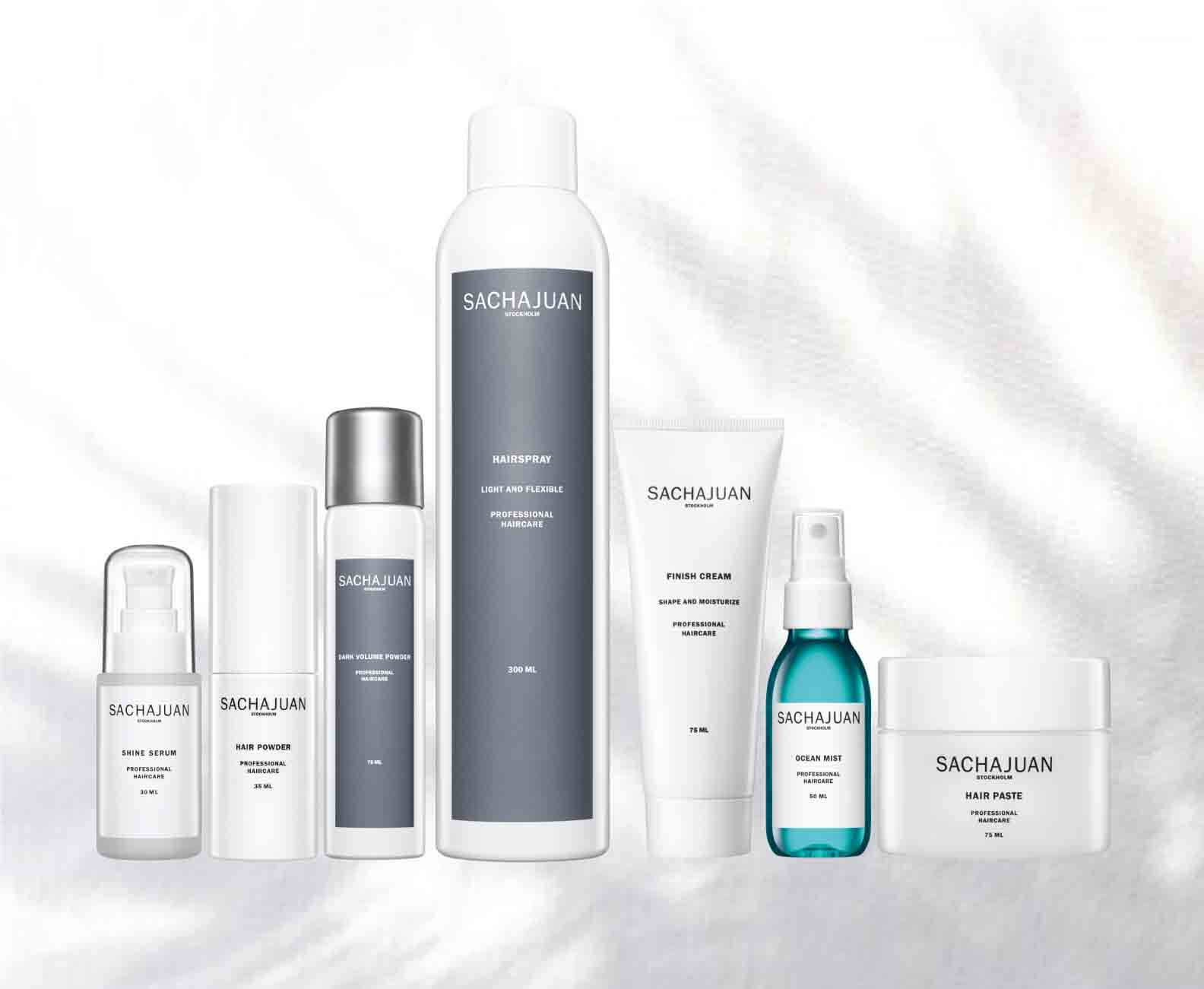 THE STYLING RANGE
Styling Cream (Emma's go-to product!) has a hold factor of 3. Use on both smooth hair and curly hair and apply to the mid-lengths and ends after washing. Follow by blow-drying the hair to gives hbounce and shine!
Volume Cream has a hold factor of 3. This will give you perfect volume. Apply to towel-dried hair and style as desired. You could leave to air-dry or give yourself a fabulous blow-dry, whichever your preference!
Finish Cream has a hold factor of 2, and it can be used in wet or dry hair! This will help with moisture balance as well as using it for finishing, any flyaways or scrunch into curly hair. This is a very multifunctional product.
Hair Wax is one of the only products in the range that isn't vegan, as it contains beeswax. It has a gentle hold factor and is going to support the hair with smoothness and moisture. It will give shine but without greasiness. Apply into dry hair and style as desired.
Matte Wax has a hold factor of 2. Perfect if you like the feel and support of a wax but you don't want shine, as this will give you more of a matte effect.
Hair Paste has a hold factor of 4 and can be used in wet and dry hair. Personally, Emma likes to use this in textured or curly hair as it really helps to support curls.
Moulding Spray is going to give you definition, separation and shine. You can use this in wet and dry hair and is great to use for textured looks. Shake really well before use!
Hair Mousse is enriched with Ocean Silk Technology. You can use this with no stickiness and it will give you volume and shine, as well as being multifunctional. For example blow drys, scrunching, air dried etc.
Root Lift = volume on demand! Spray this onto any area of the hair where you want to create volume. Works best for fine hair.
Thermal Protection Spray is a must-have product! Providing heat protection, it is great for straighteners, curling irons and hot tools. Spray on the hair before applying heat. The product will leave NO residue or build-up.
Hair Spray Light And Flexible has a hold factor of 3. It will moisturise and condition as well as having that gorgeous signature SACHAJUAN scent.
Hair Spray Strong Hold has a hold factor of 4/5. It will moisturise and condition as well as having that gorgeous signature SACHAJUAN scent.
Dry Shampoo Mousse will add texture, volume and shine. Imagine you get up in a morning and you do not have time to shampoo your hair but it's looking super greasy... simply apply this to any area that need refreshing, blow-dry and you'll be left with the perfect finish that looks fresh and clean! No-one will ever know...
Hair Powder is structure changing weightless powder. Buff into the hair anywhere you want to create more volume!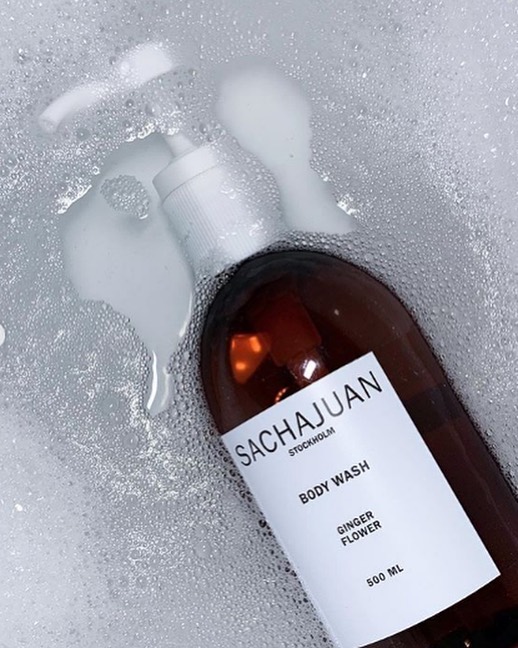 THE BODY COLLECTION
Choose from Ginger or Citrus with the SACHAJUAN Hand Wash, Body Wash and Body Lotion. Citrus is anti- ageing and Ginger is going to help to nourish and hydrate. These smell amazing(!!) and will make your skin feel soft and supple.
So there you have it. The ENTIRE SACHAJUAN collection! We'll see you next time for another lesson of Education with Emma. Remember, if you'd prefer to watch the full video, you can do so here.