Introducing Education with Emma! A brand-new education initiative aimed at providing the hair professional with advice, tips, tricks and best of all… brand secrets. Education with Emma is brought to you by none other than the wonderful Emma Taylor, Sweet Squared Hair Education Manager!
We will not let 'frizzy-hair season' beat us! The secret to controlling your mane during these winter months? The Alter Ego Italy Silk Oil Ritual, of course.
We can confirm that the collection is just as dreamy as it sounds and is completely sulphate, paraben, nickel and petroleum-free! And it gets better… the range is also cruelty-free and vegan.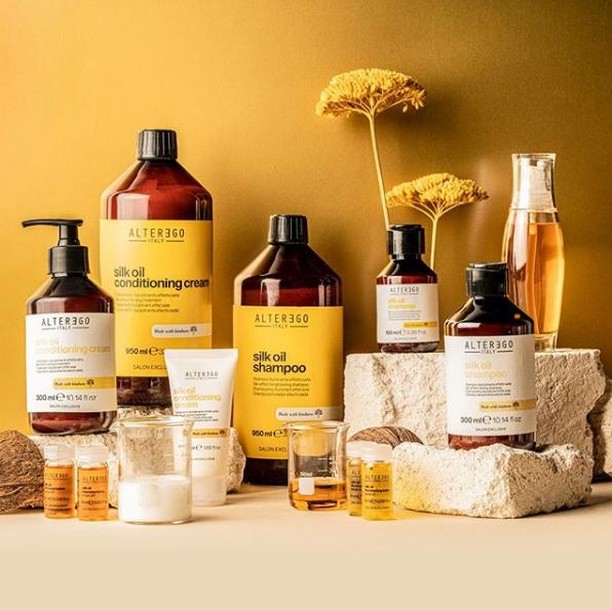 So, who is the Silk Oil Ritual for?
It's primarily for those with rebellious, frizzy hair that needs to be disciplined. Ideal for those with thicker hair, but will work on medium textures too.
Let's take a look at the range...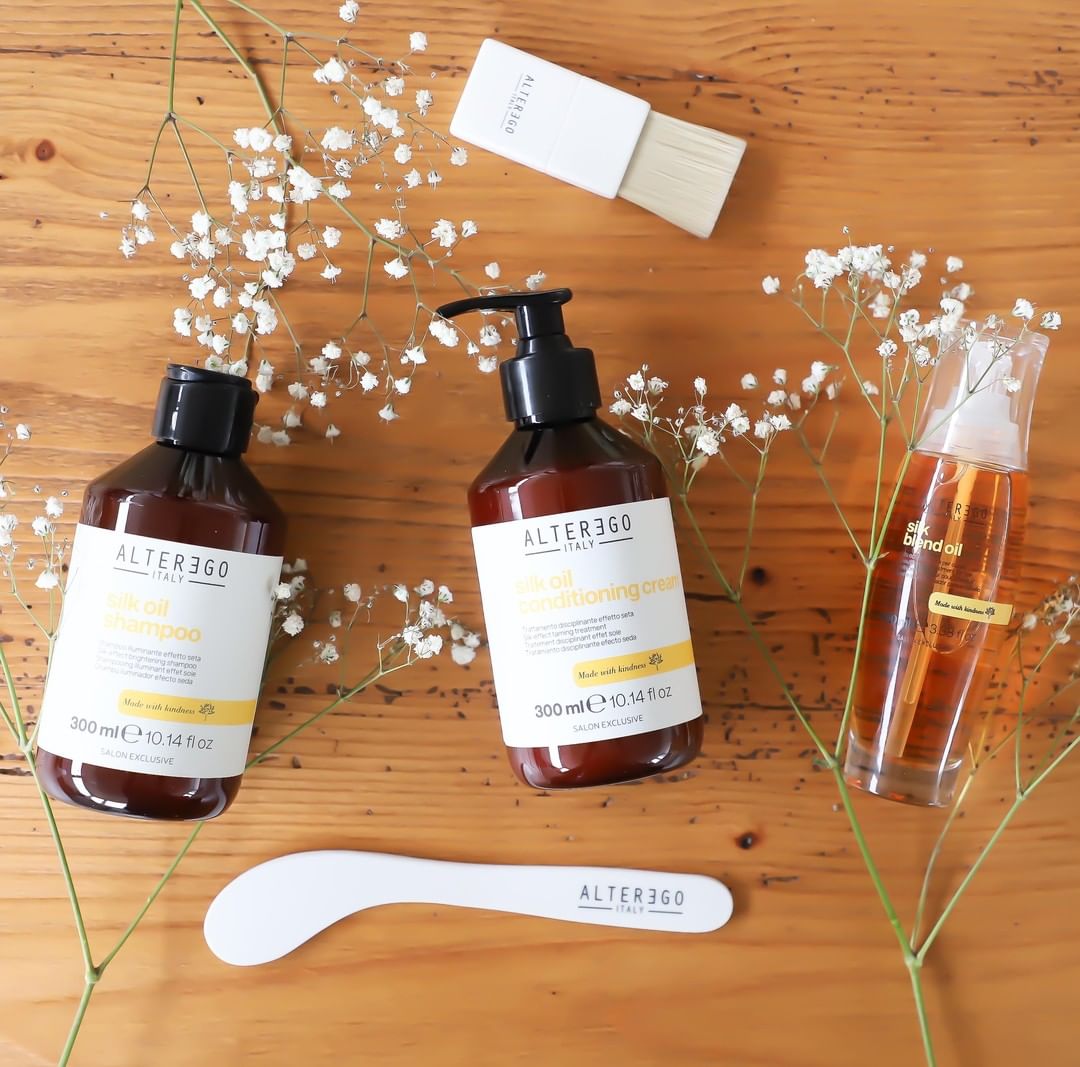 A luxurious feel with exceptional shine by using a blend of nourishing and precious oils: coconut oil, argan oil and shea butter. Silk Oil Shampoo has a really gentle cleansing action so can be used on colour-treated or natural hair.
An intensive treatment for both coloured and natural hair which will give shine, softness and an anti-frizz effect. Apply to the hair and leave on for 3-4 minutes then rinse.
Illuminating Lotion and Intensive Lotion
These beautiful treatments are the 'cherry on top' of your ritual so far. Designed for those with dry hair that is in need or moisture.
The Illuminating Lotion is a leave-in treatment that will nourish the hair and provide brightness. The light formula will not feel heavy in the hair and so is the perfect leave-in!
The Intensive Lotion is more of a luxurious, intensive treatment that will need to be washed out of the hair.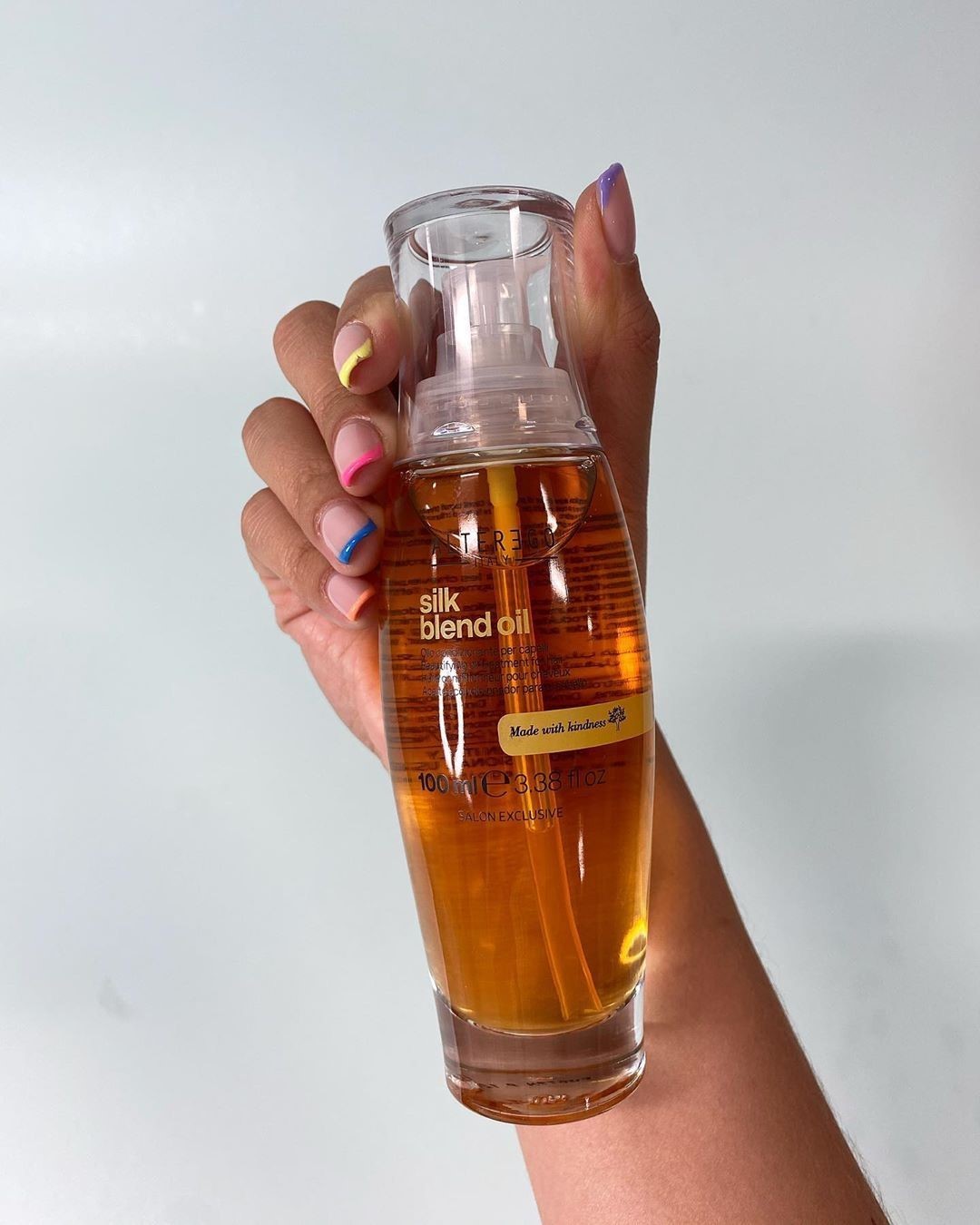 The dreamiest of all dreamy products! The Silk Blend Oil provides softness and nourishment when styling the hair; you don't need a lot as a little goes a long way! Apply to towel-dried hair and then blow dry.
One final thing: The bottles and paper are recycled, the ingredients are sustainable and 99% natural and bio-degradable. You can have beautiful hair, whilst contributing to a beauty environment!
Enjoy! Watch Emma's IGTV here as she talks through the entire range.