Posted by Conni Arnott on 30th Jul 2021
We caught up with Conni Arnott to give her top tips on getting the perfect P+ application.
What do you love about P+ and why do you use it?
I was so happy when Light Elegance launched P+, as it completes my full system, meaning I have an option for every clients needs with Light Elegance.
The opacity of the P+ colours are amazing, and the glitter coverage is second to none. The shape of the brush helps make application a breeze, as it fits perfectly to the cuticle.
When prepping the nail for P+ what's the most important stage?
Focus on removing any excess cuticle from the nail plate, and make sure all shine is removed from the nail plate before application. A good, prepped base is key to ensuring you get the best application.
Before applying I like to give my bottles a good mix using imix, especially with the glitters to make sure I have maximum opacity.
To apply the product to the centre of nail first, then perfect the side walls and cuticle to be sure these don't flood. Apply thinly, making sure you're wiping off one side of the brush against the bottle.
Hold the brush parallel to the nail plate and allow it to do the work for you. The brush snugs the cuticle area nicely, so you can get super close and your clients will feel like they're getting more out of their manicure.
I like to really take my time with my first colour coat, this makes the second coat go on seamlessly
What products are you pairing under P+?
I mostly use P+ over a Lexy Line base, as hard gel is my most popular service. I've had amazing results using P+ over JimmyGel and QDbase too. I love that the whole LE system works so perfectly together. It's totally customisable to suit every nail tech and their clients' needs.
What's your top tip to anyone new to P+?
When applying, lay the brush flat against the nail plate during application. This will make application so easy and will give you amazing coverage.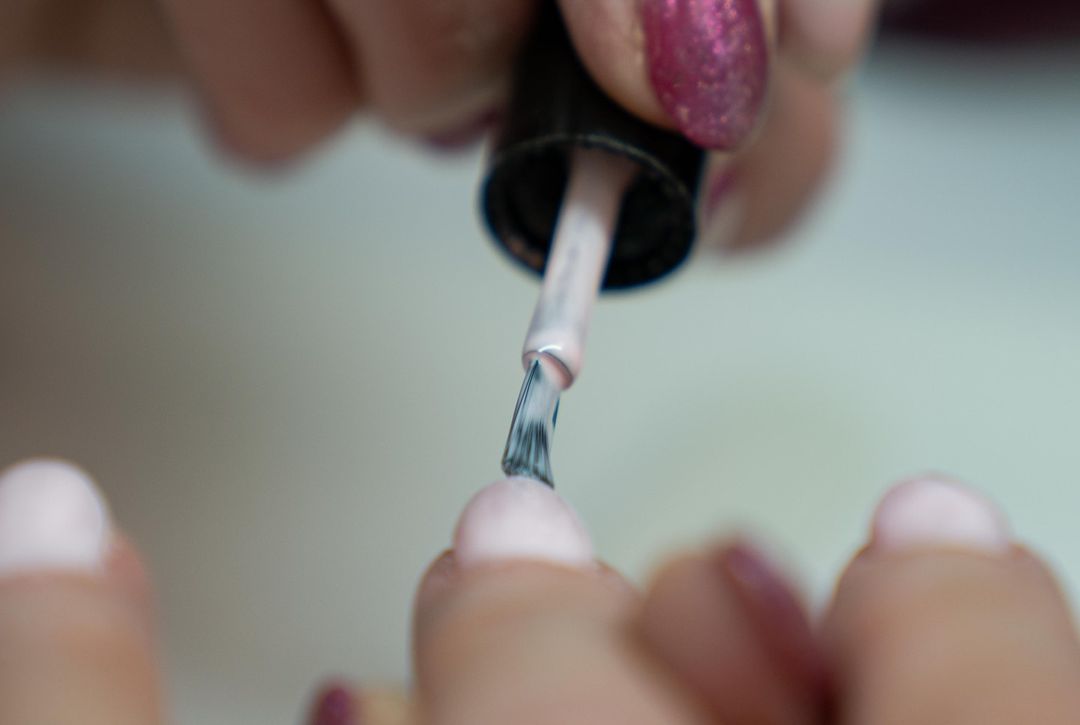 What are your top tips for keeping your P+ perfected in the sun?
Keep your nails out of water as much as possible to help avoid lifting. If you're going to relax in a hot tub or pool, a drink in hand is always the perfect excuse lol!
Make sure to dry your nails thoroughly after any contact with water, then apply Cuticle Oil.
After applying sunscreen, give your nails a wipe to remove any excess product.
Apply plenty of Cuticle Oil morning and night to rehydrate your nails. I always recommend popping it next to your toothbrush, so you don't forget.