Posted by Fee Wallace on 5th Sep 2022
Last week I was thrilled to go live on Academy2 for an extra special episode of our regular live show, Tune in Tuesday. In the episode, we talked all things glazed donut! Under camera, we took a peek at what products we can use to create this popular look, and I shared my favourite step by step methods to complete a set of bangin' glazed donuts.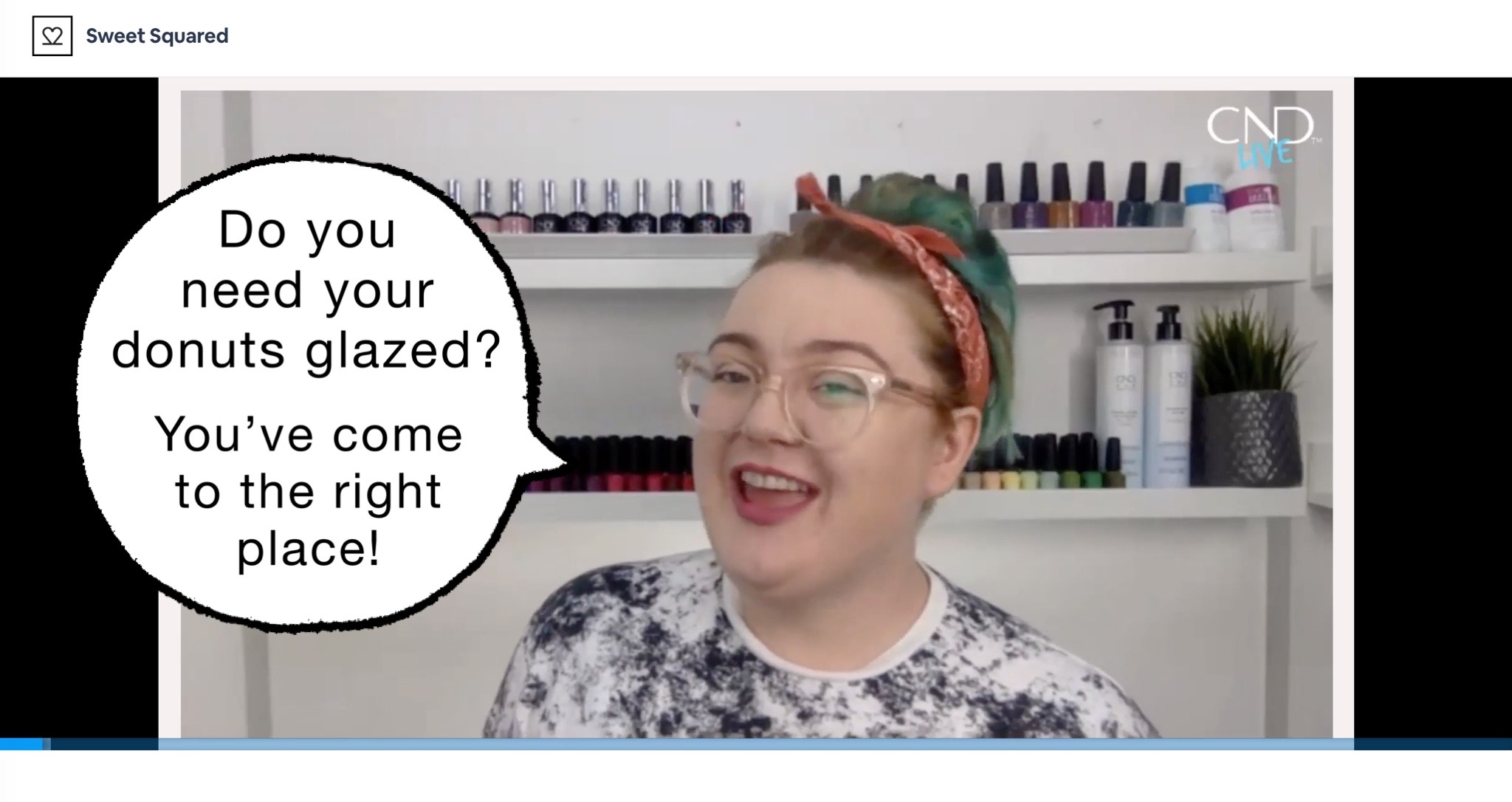 Q: What on earth is a glazed donut nail and where did this trend originate?
A: Hailey Bieber, wife to pop star Justin Bieber, stepped out wearing medium long, soft almond shaped nail enhancements, decorated with a soft, semi-sheer, milky white gel polish that had been 'glazed' with a chrome powder. The look is gentle, flattering and sophisticated, landing perfectly timed to meet the needs of clients coming out of summer holiday style pastel swirls and festival neons.
Q: But haven't Nail Pros been creating this kind of look for years? This isn't something new!
A: Absolutely! This is a simple finish to create, and could be done with any chrome powder over any background colour. I've seen some Nail Pros taking the hump, getting their back up, and generally getting their knickers in a twist over the fact that clients are asking for something as if it's new and they just discovered it. My advice is to embrace this trend for what it is – an easy to create nail look clients are asking for by name – and take full advantage of the possibilities it generates for us as professional nail artists.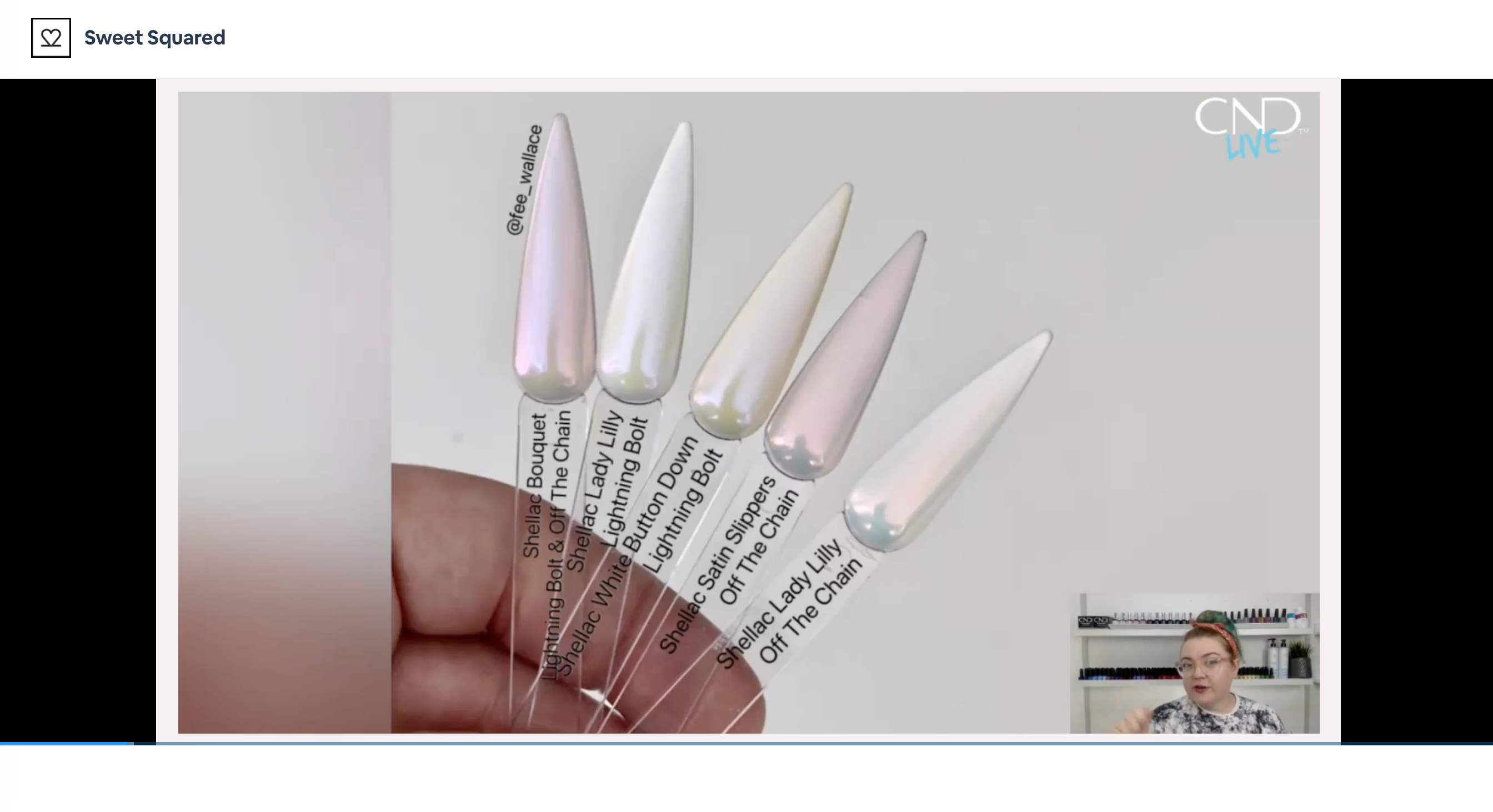 There are lots of different combinations of product we can use to create our own version of Hailey's Glazed Donuts, but whatever we use, it's done in four steps: base colour, no wipe top coat, then a chrome powder finished with top coat.
Step 1 - Base Colour
CND™ Shellac™ Gel Polish is ideal, and is my favourite way to begin this look. Some of the Shellac™ colours I have used most include; White Wedding, Pointe Blanc, Bouquet, Romantique and Moonlight & Roses. I have tried creating the look over a very bright opaque white such as Cream Puff or Lady Lilly, but I think the end result comes out best when we begin with something more milky and semi-sheer. If I had to pick a favourite, I'd go with one layer of CND™ Shellac™ White Wedding.
An alternative to gel polish would be to begin with a nail enhancement created in a suitable colour. CND™ PLEXIGEL Colour Builder Porcelain is a great example of the perfect base colour. If the client in from of you is having a new full set of nail enhancements, you can sculpt the entire nail from Porcelain (or Oatmilk for a softer, more nude option), and after file finishing proceed to the next step.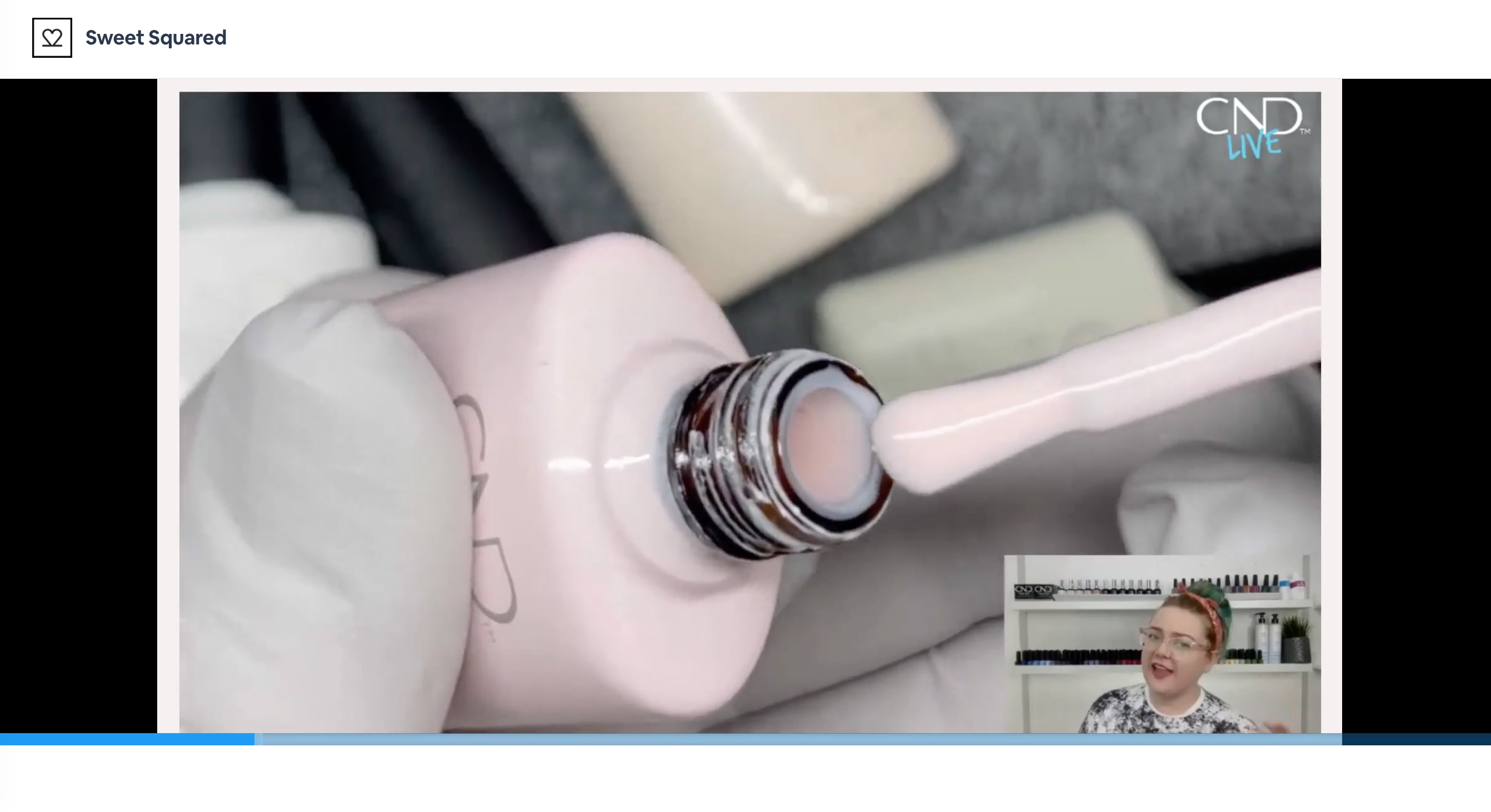 Step 2 – No Wipe Top Coat
We need a no wipe top coat at this stage in order to have the correct surface to apply the chrome powder. This trend has great timing for us, as CND™ Shellac™ NO WIPE+ Top Coat has only recently joined our collection of products. CND™ Shellac™ NO WIPE+ Top Coat is in my opinion, the best example of this product out there. It glides on smooth, just like a regular top coat, the smell is not intense and overpowering like many no wipe brands I've tried in the past, it lays down thin – so no added bulk, and importantly, does not compromise the beautiful butterfly removal that is so unique to the CND™ Shellac™ system.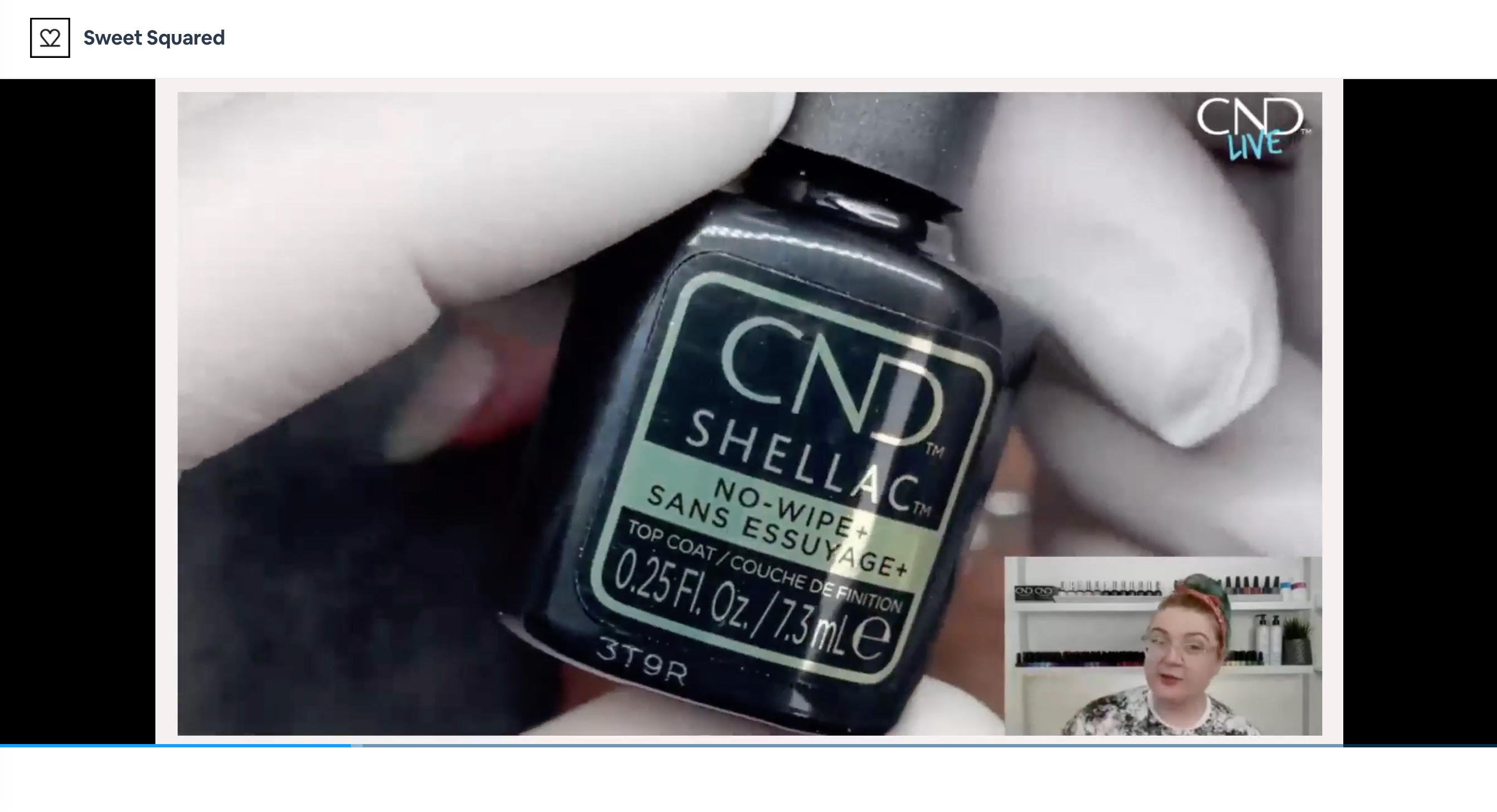 Step 3 – Chrome Powder
The options here could get overwhelming, there is a lot of choice. I'm going to share with you, my favourite powders I regularly use to get that fabulous glaze. As part of the CND™ Over the Top Effects collection of four loose nail art powders, two stand out as perfect for this look. 'Off the Chain' Over the Top Effect Powder gives us a beautiful, warm, rose-gold like bronze glaze. It looks outrageously stunning over a milky white background, but in particular, I think it's fabulous over a soft, light nude. I have created several glazed donut sets that began with CND™ PLEXIGEL BUILDER in Oatmilk or Spiced Taffy, Shellac™ NO WIPE+ Top Coat, then glazed with 'Off the Chain'.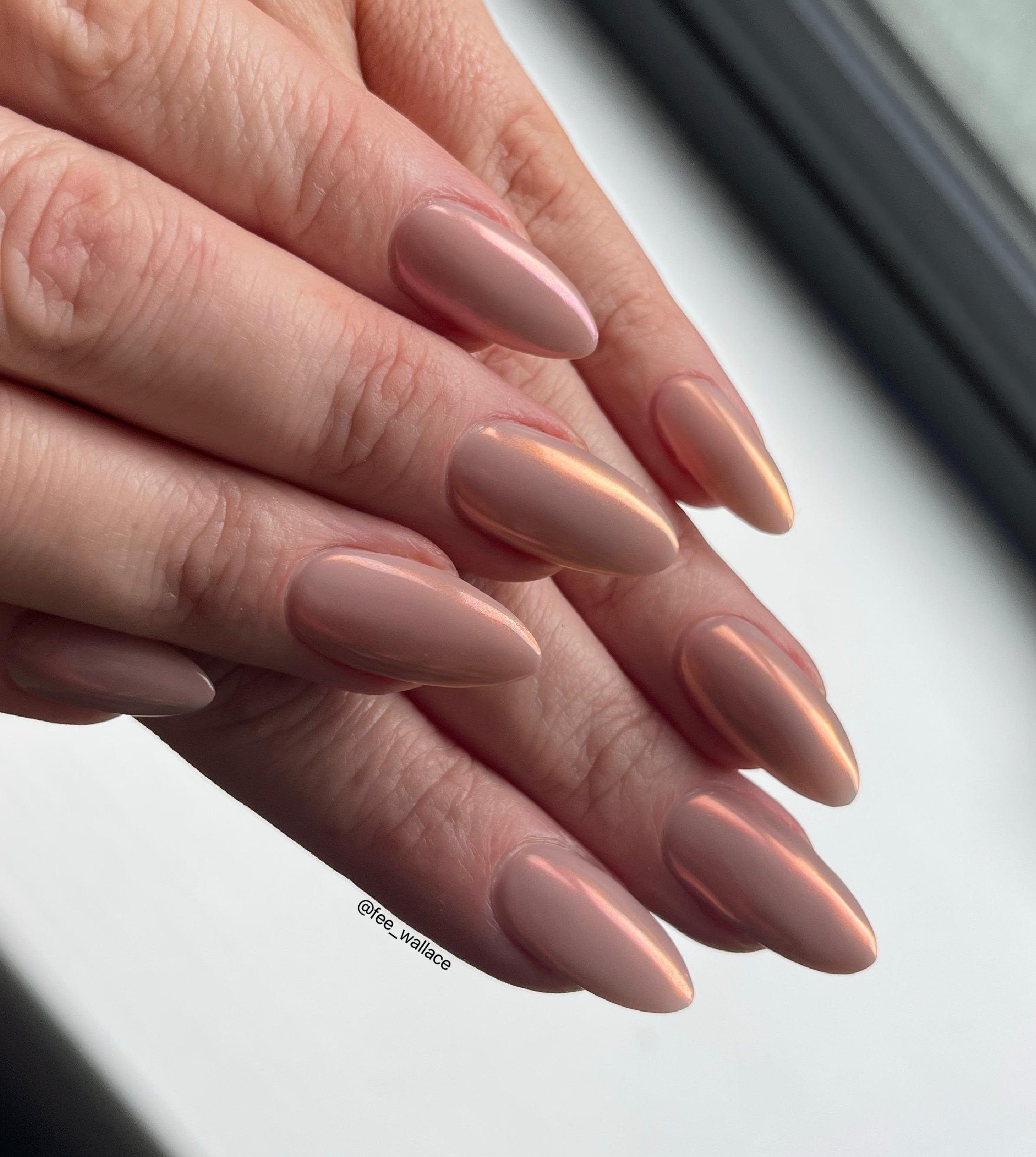 'Lightning Bolt' Over the Top Effect Powder is the perfect cool toned alternative to Off the Chain. We get the same amazing glaze, but with a cool violet finish. I loved using it here over PLEXIGEL Builder in Soft Blush.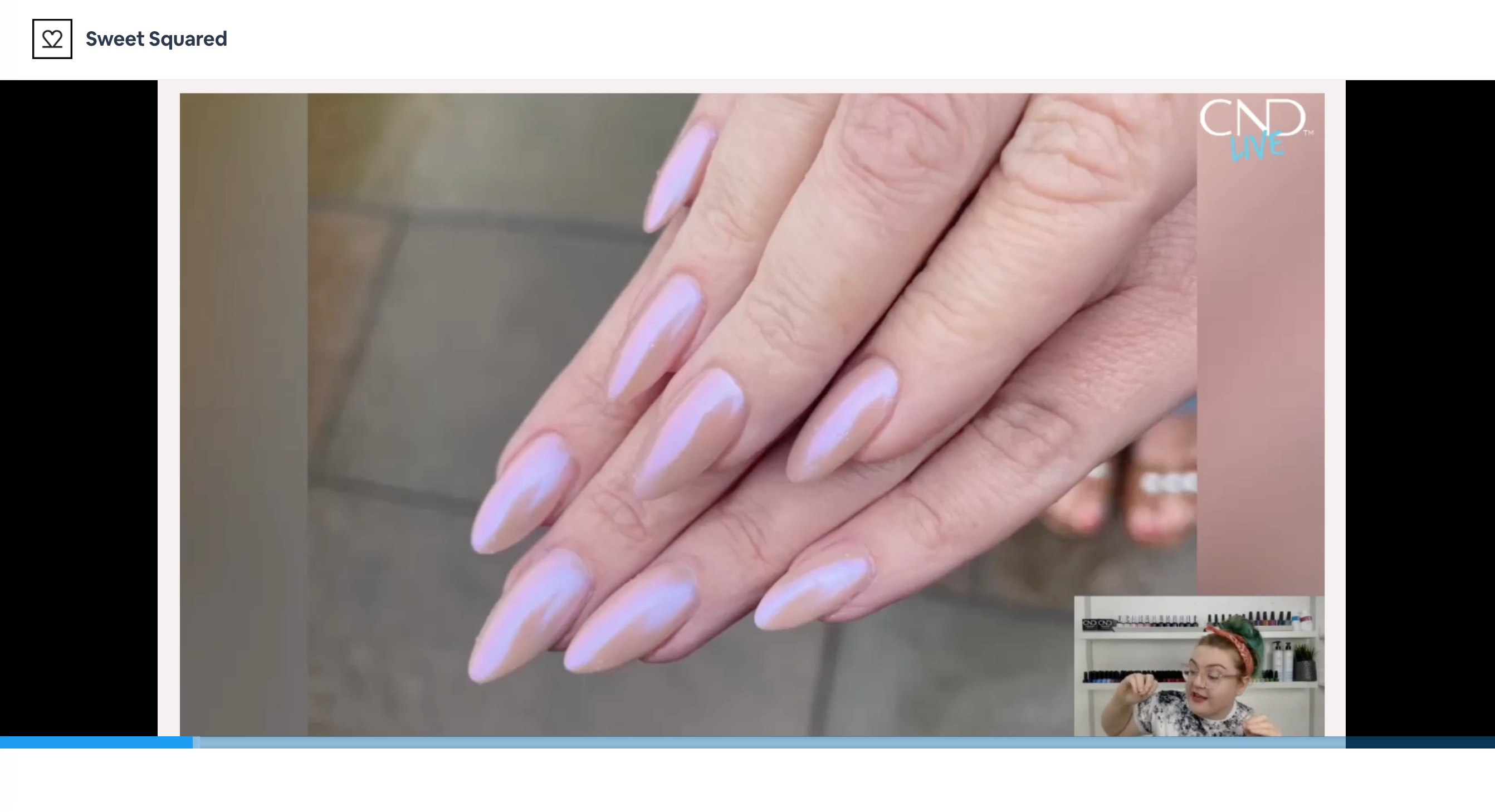 There are 4 other really useful pigment powders that you may already have and hadn't realised could be used for this look. The :YOURS Elements Pearl Effects:
To create a glazed donut effect, we use these powders in the same way. With a clean dry piece of cosmetic sponge, rub the powder the nail onto the cured Shellac™ NO WIPE+ Top Coat, the flip the sponge over to a clean side, and firmly wipe over the nails. This last bit is important – the wiping with the clean part of the sponge will get rid of extra little fly-away particles of powder, leaving a clean, chromed surface, ready for top coat.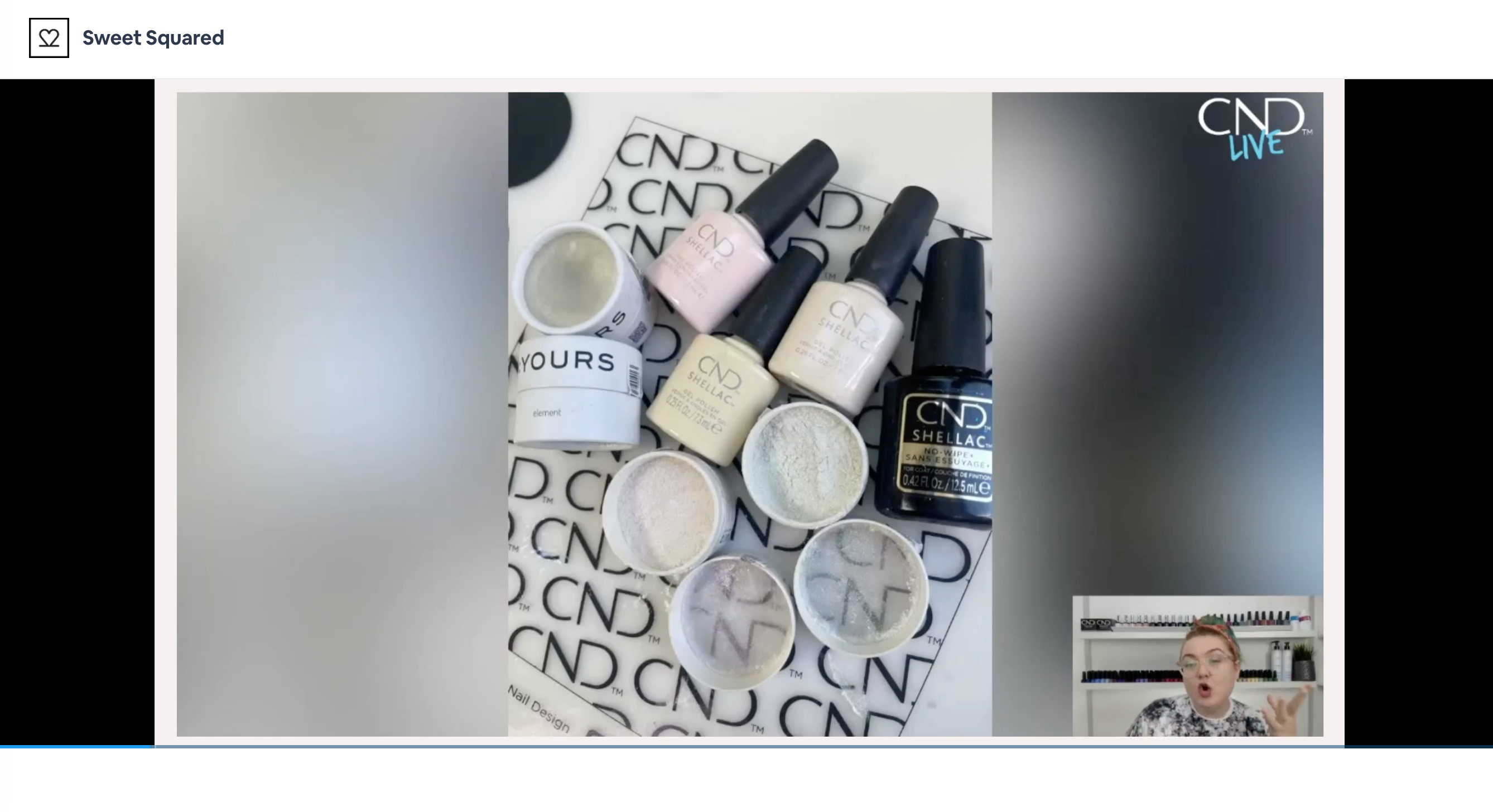 Step 4 – Final Top Coating
For this step you can use any Shellac™ Top Coat you prefer, that will be suitable for the client's needs. If my client simply wears a CND™ Shellac™ coating on their natural nails, I will usually finish with Shellac™ XPRESS5 Top Coat. As there is already a layer of NO WIPE+ in there, I don't want to add extra bulk or make the removal time inconveniently longer than normal, so XPRESS5 with its thinner viscosity and quick removal time is ideal. If my client is wearing nail enhancements and therefore likely to go longer between appointments, I want to make sure their nails stay beautifully shiny right up to the day of the rebalance which could be 3-5 weeks later. Shellac™ Duraforce Top Coat would there for be my choice in this instance.
Thanks so much for checking out the blog! You can find me, Fee Wallace on:
Facebook – https://www.facebook.com/fee.wallace
Instagram – https://www.instagram.com/fee_wallace/
TikTok – https://www.tiktok.com/@fee_wallace
I'd be thrilled to see your pictures if you try any of the glazed donut combos suggested here, please tag me, I'd love to share your work on my stories!
We broadcast free education live every couple of weeks with a new episode showing step by steps and video tutorials created for Nail Professionals. To register for the next Tune in Tuesday, follow this link: https://www.sweetsquared.com/academy2-live/