Learn how to do these sweet V-day swirls.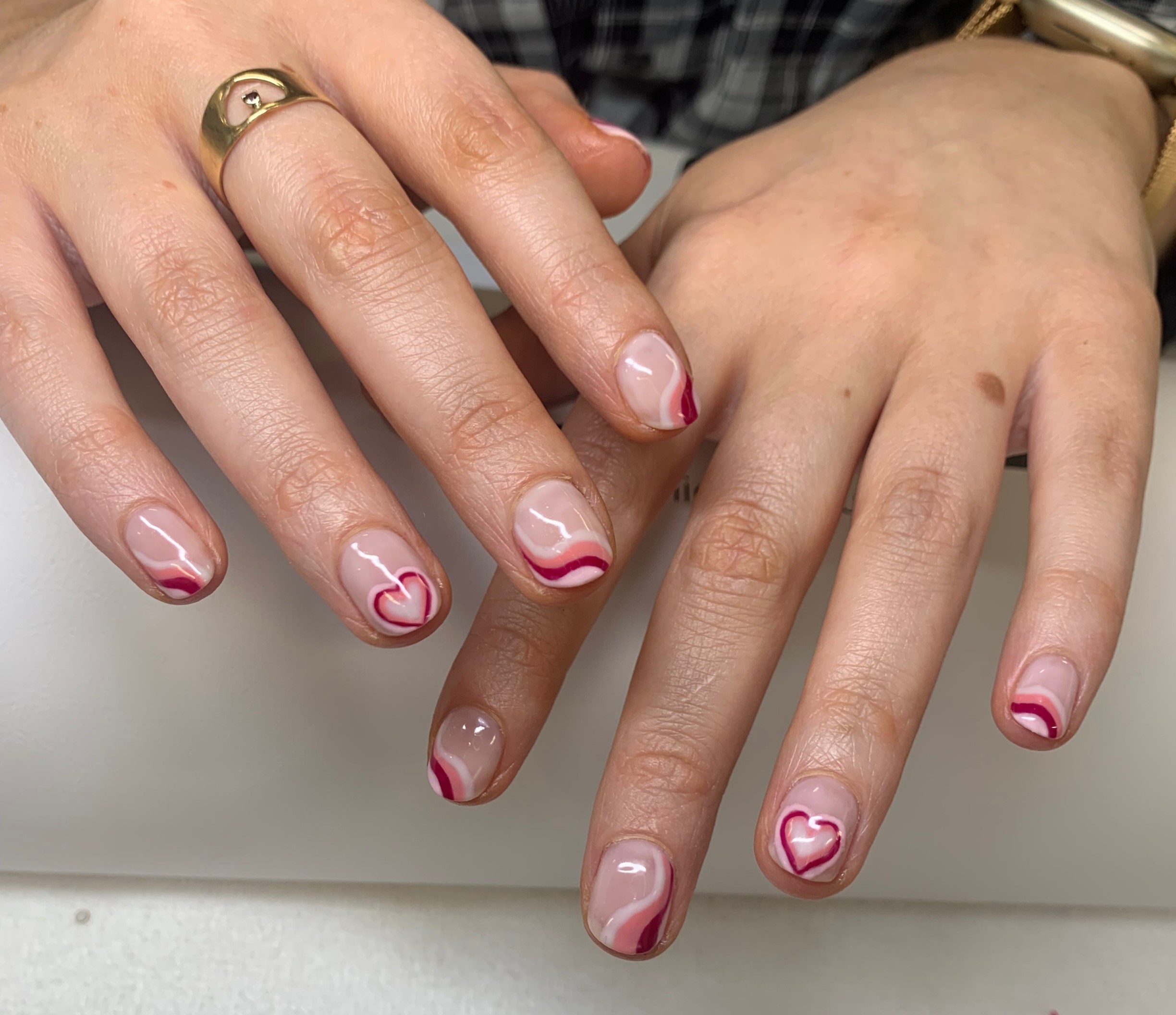 The real first step is ensuring your client knows these take 45 mins just for the design!
Totally worth it.
Complete CND™ PEP as normal by filing, completing cuticle work and using CND™ ScrubFresh.
Start with applying CND™ Shellac UV Base Coat and cure.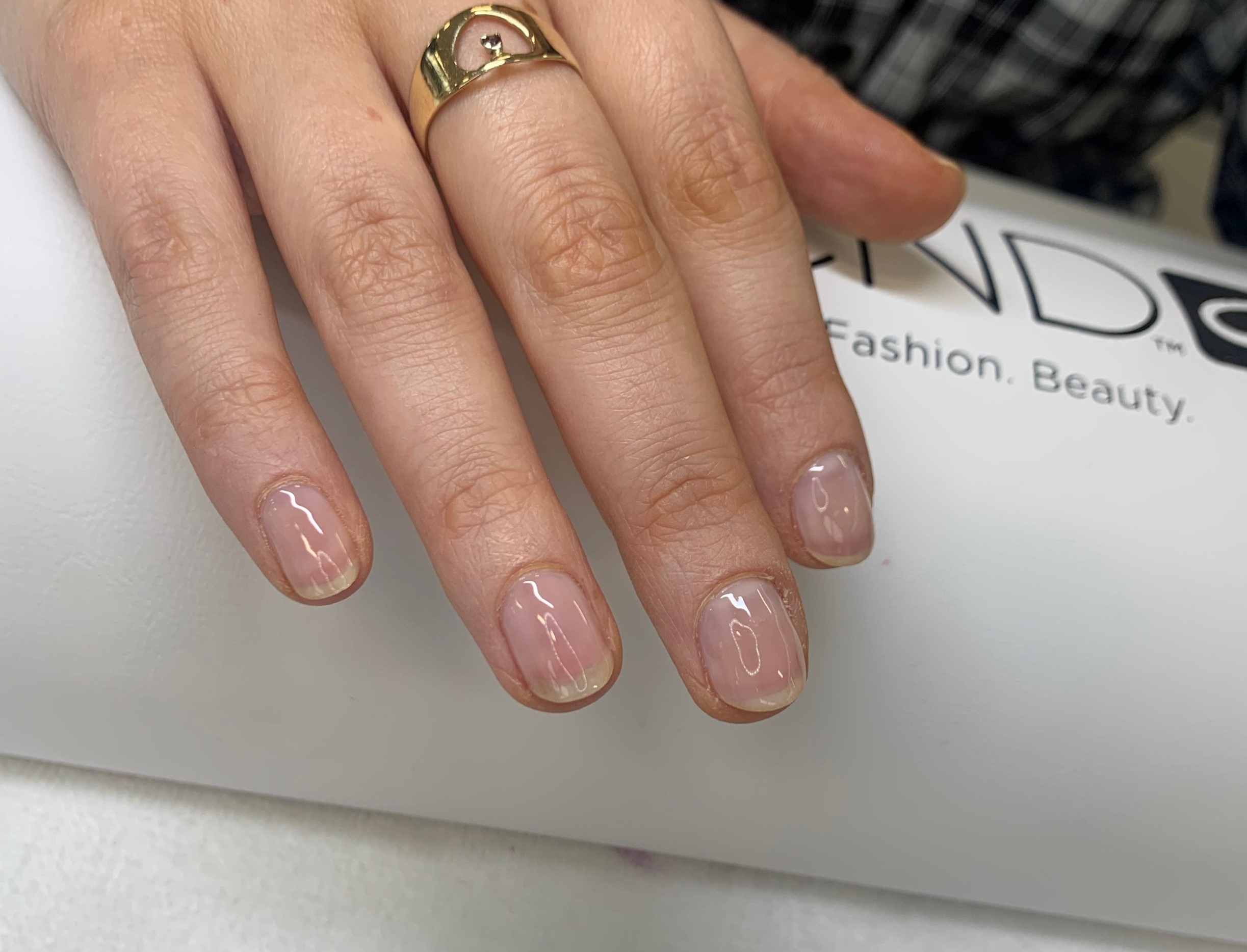 Apply two coats of CND™ Shellac Bouquet, curing between coats.
Hand paint a heart and swirls using four of your favourite CND™ Shellac shades! I chose:
CND™ Shellac Studio White
CND™ Shellac Rose Bud
CND™ Shellac Rouge Rite
CND™ Shellac Be Demure
Using one of your chosen colour shades at a time, do all ten nails starting with a small heart and one swirl per nail. Cure.
Do the same process for your next three colours, adding more outlines to the heart and swirls beside each other. Cure in between each colour choice.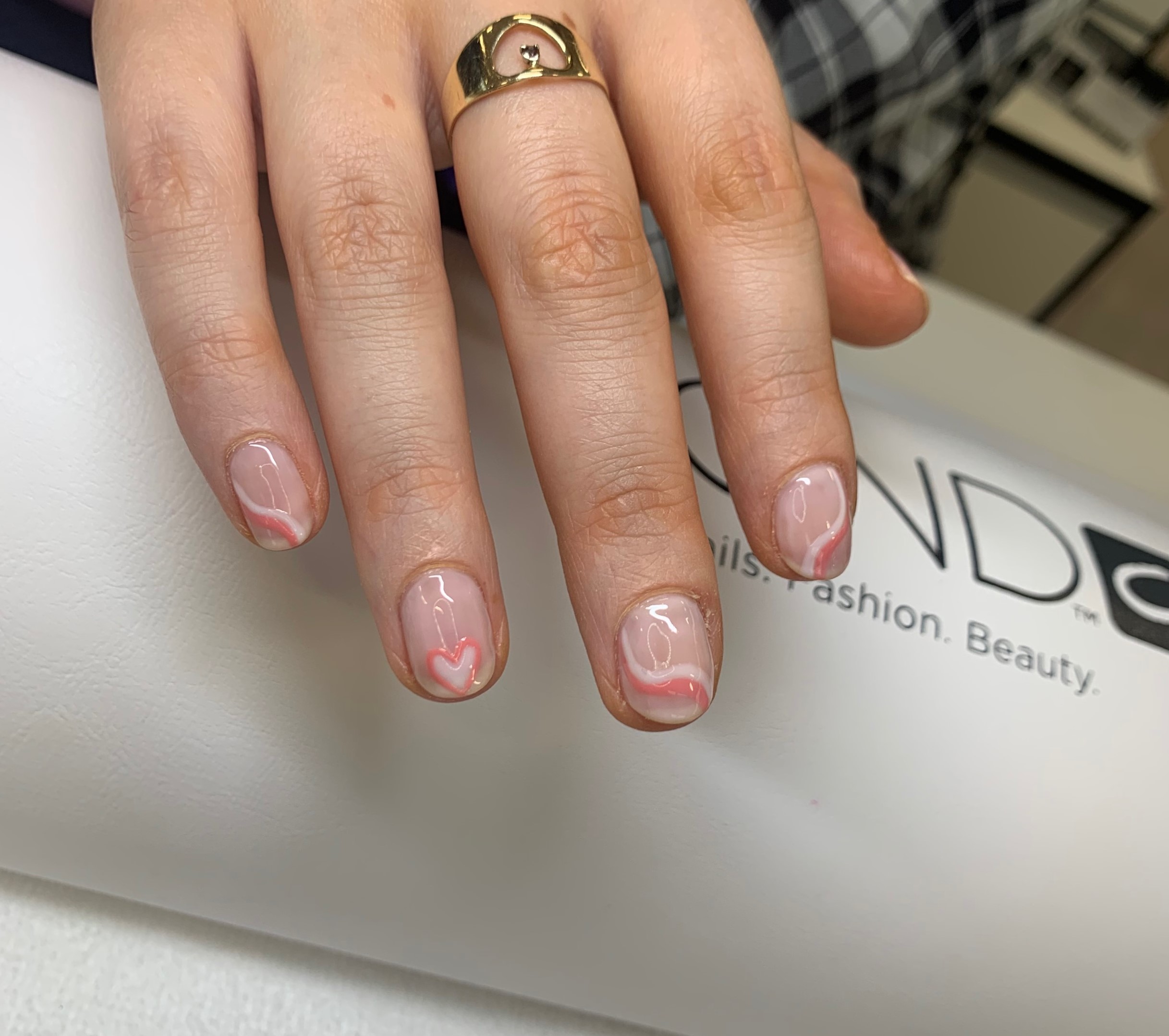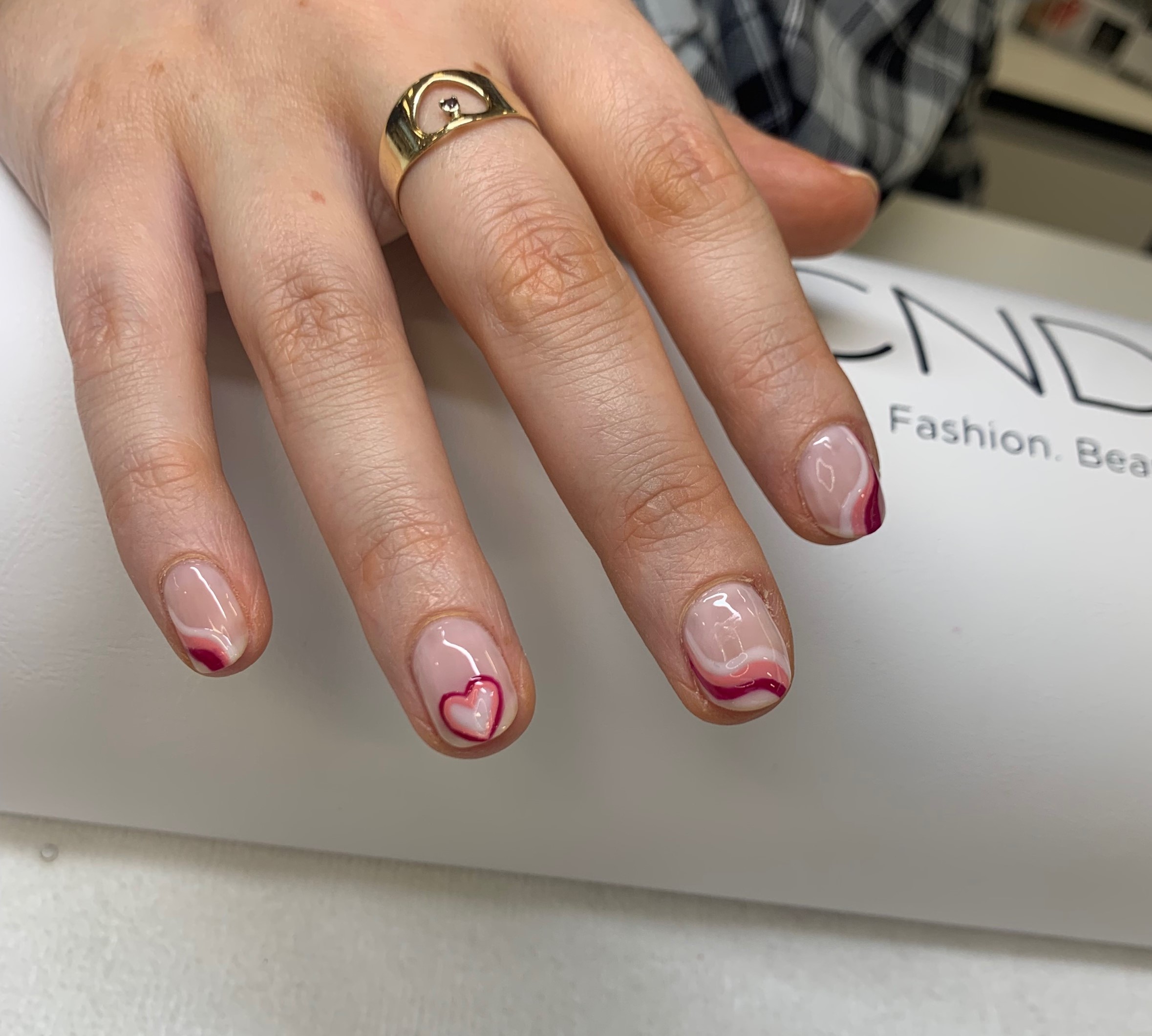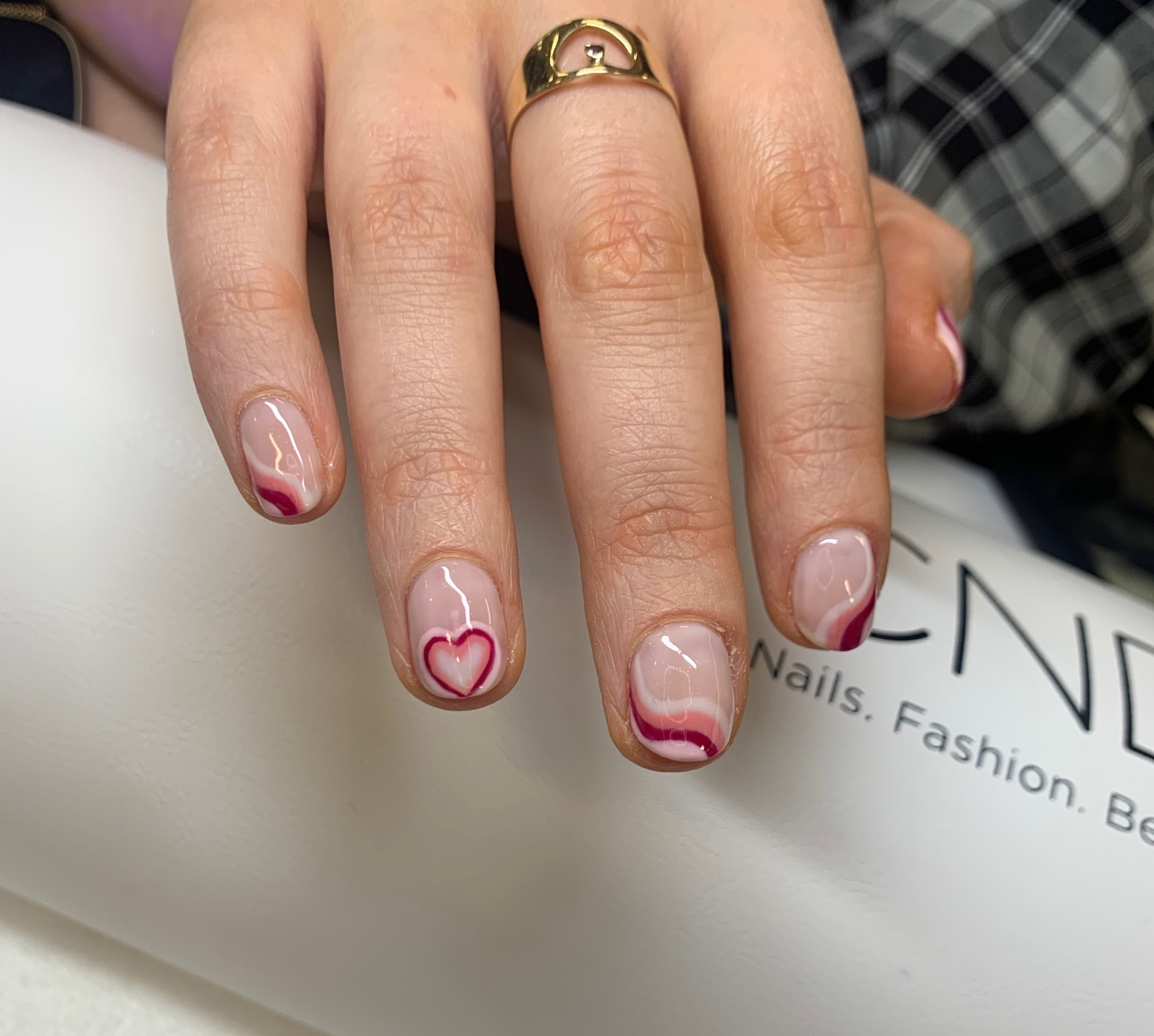 Finish with your preferred CND™ Top Coat, CND™ D-Sperse and CND™ Solar Oil. Voilà! Gorgeous nails ready to spread the love.