In this blog, we take a look at our favourite KEVIN.MURPHY leave-in treatments and break down which one is right for your client and their hair needs.
KEVIN.MURPHY STAYING.ALIVE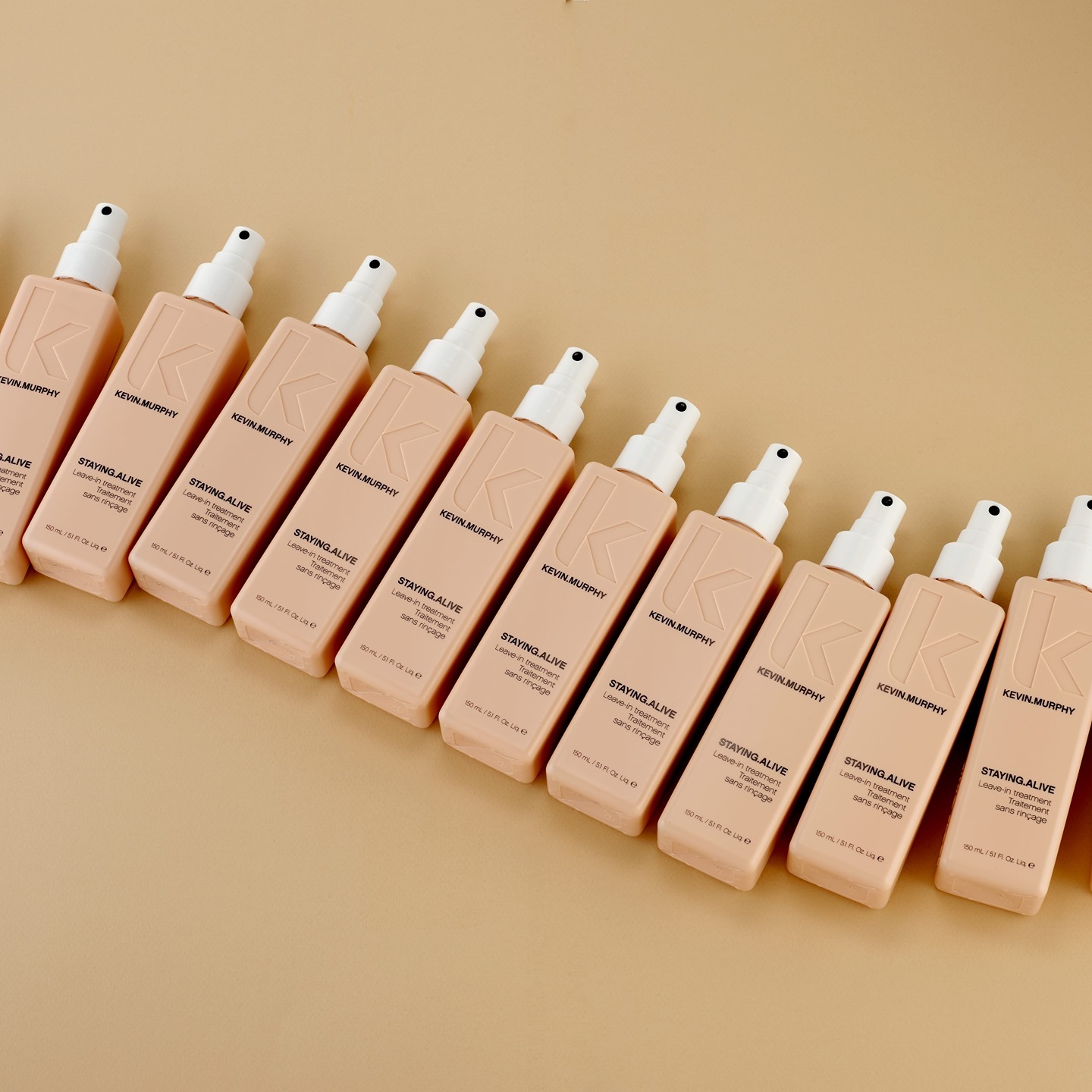 STAYING.ALIVE is an antioxidant rich, leave-in treatment, designed to protect the hair. The acidic pH helps to seal the hair and give it shine. STAYING.ALIVE is formulated to smooth out the hair without weight which is why STAYING.ALIVE is in our THICKENING regimen. Revive dry, damaged or colour-treated hair with this weightless hydrating spray, while sealing the cuticle with essential nourishment and strength to help repair and protect against damage, helping to maintain colour and equalise porosity. It holds a larger gradient pH of 3.5 - 4.5.
Ideal use:
Stylists who want to help seal the cuticle, equalise porosity or as a lightweight cutting spray.
Clients who prioritise a lightweight, leave-in treatment to help create shine and protection. A great choice as a foundation product to seal the cuticle before adding other styling products. STAYING.ALIVE is the perfect leave-in for fine to medium hair.
Shop KEVIN.MURPHY STAYING.ALIVE 150ml here.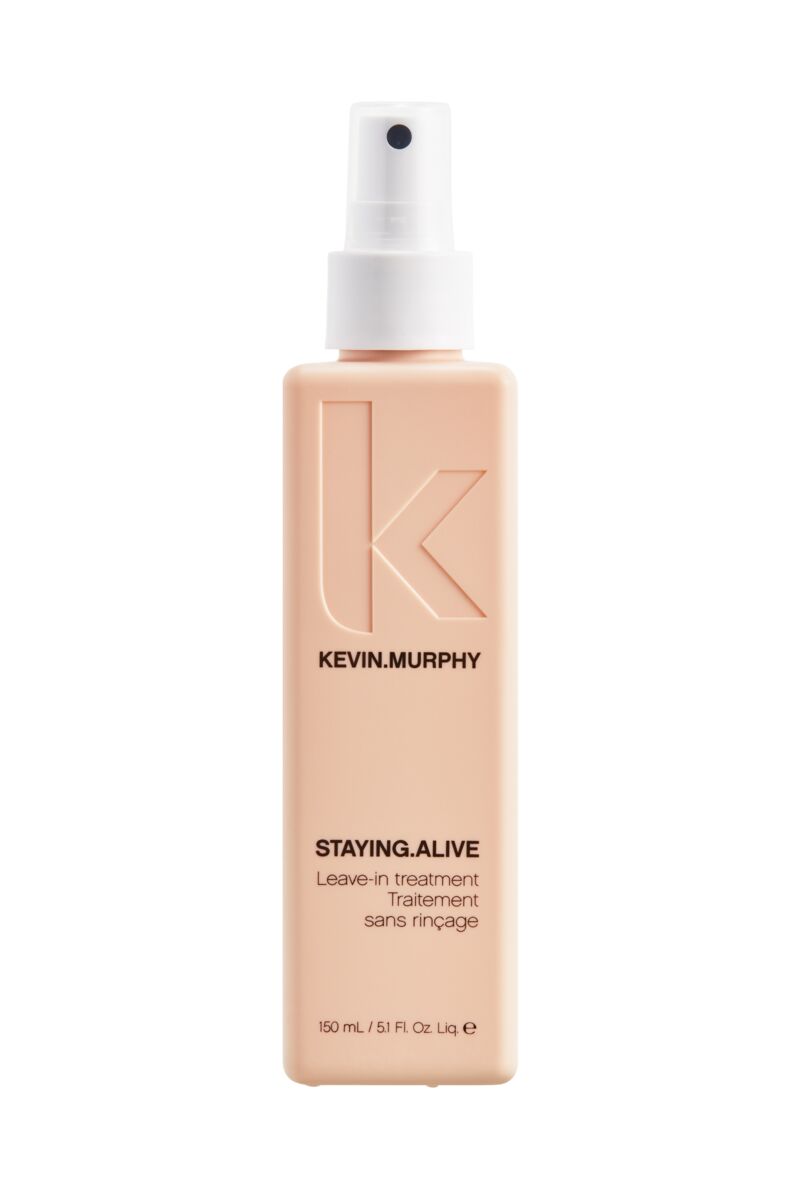 KEVIN.MURPHY EVERLASTING.COLOUR LEAVE-IN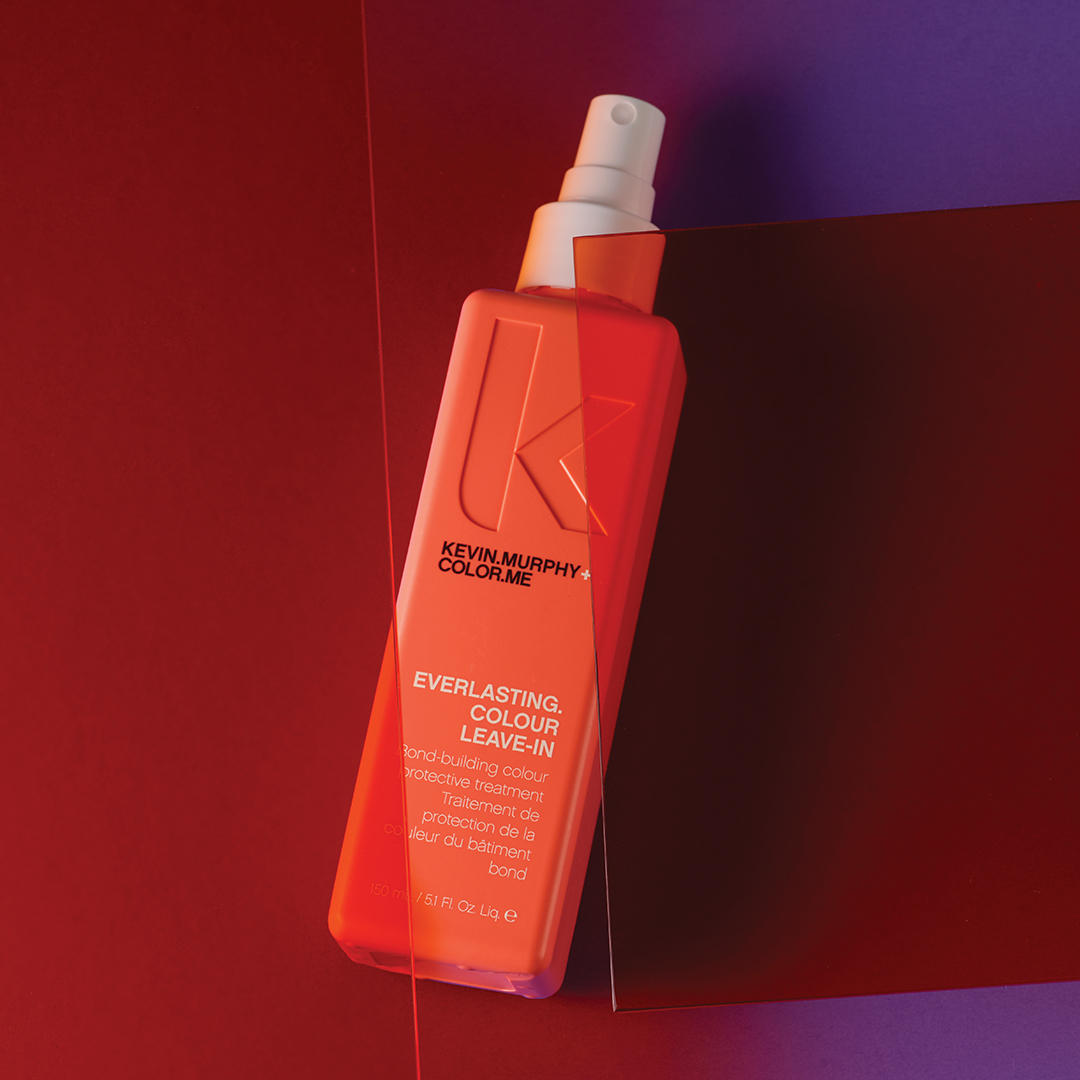 EVERLASTING.COLOUR LEAVE-IN is a bond-building colour protective treatment, with a more efficient and consistent porosity equaliser than STAYING.ALIVE and UN.TANGLED. EVERLASTING.COLOUR LEAVE-IN has been designed from the ground up to not only preserve colour vibrancy, but to assist colourists in obtaining uniform colour deposition because of its porosity equalising properties and due to the pH sealing technology. The acidic formula helps to improve scalp health, repair hair and improve the cuticle. Additionally, KM.BOND is designed to form a shield of protection to not only guard against breakage, but build strength from within. With a pH of 4 - 4.5 to assist in closing the cuticle to provide colour-lock and more even colour results that lasts longer, weightlessly.
Ideal use:
Colourists who want to achieve more consistent colour results in the salon, when used as part of an entire regimen.
Clients who prioritise colour longevity with protection and improved strength, shine and softness while offering thermal protection and assisting in hair fibre protection and colour fade, due to environmental elements such as UVA/UVB radiation, when used as an entire regimen.
Shop KEVIN.MURPHY EVERLASTING.COLOUR LEAVE-IN 150ml here.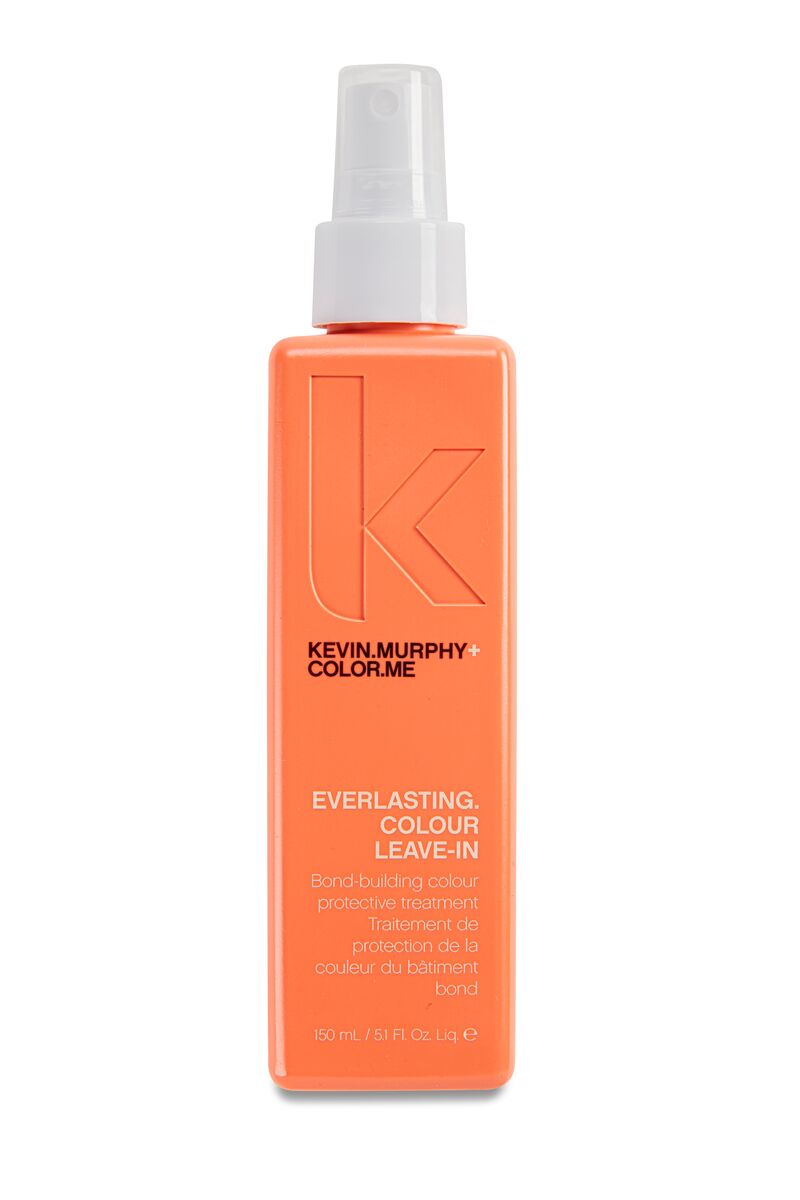 KEVIN.MURPHY UN.TANGLED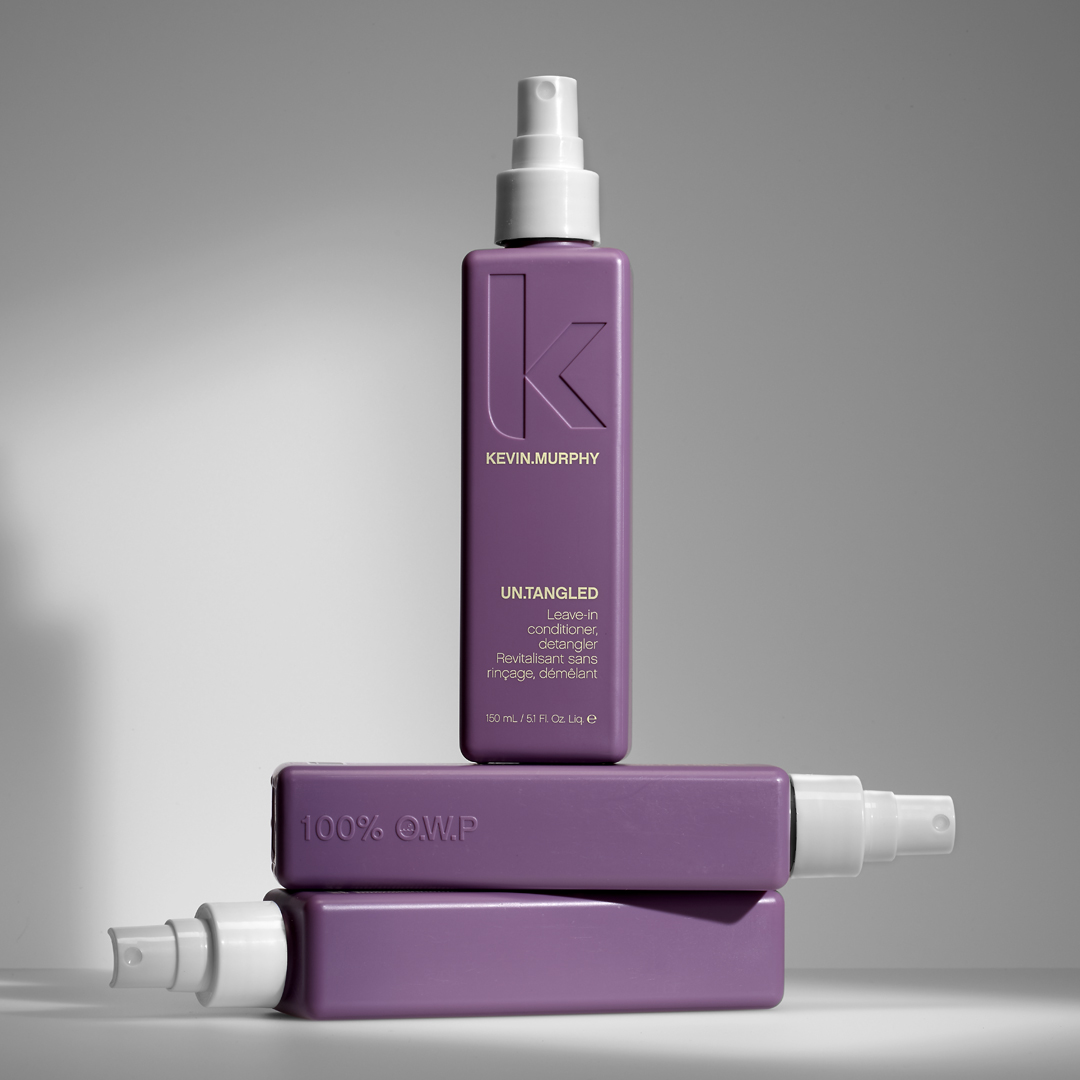 UN.TANGLED is designed as a leave-in conditioner that detangles, helps to boost shine, strengthen and restore hair while helping to maintain moisture with heat protection. UN.TANGLED is part of our HYDRATE regimen which offers a more cosmetic feel to hair. This detangler is the perfect treatment for curly, wavy or frizzy hair that delivers soft, silky hydration. With a pH of 3.5 - 4.5, UN.TANGLED will help to seal the cuticle while taming the hair.
Ideal use:
For stylists who wish to deliver moisture, control and a cosmetic feel for medium to thick, wavy, curly or coily hair.
For clients who prioritise hydration and ease of styling, while boosting shine and improving the ability to comb and style the hair with the added benefit of protection.
Shop KEVIN.MURPHY UN.TANGLED 150ml here.